Rating: 3.5 on a scale of 5
Location
: This is a very nice small campground, tucked away in the woods, but very close to Natchez Trace Parkway, a large mall, many restaurants, grocery stores, etc., and attractions in Tupelo.
Lot size: We loved our lot here. It was a pull-through with full hook ups on gravel. There was lots of room for our tow dolly and car. And there was a nice picnic table on the site. All lots provided a good degree of privacy.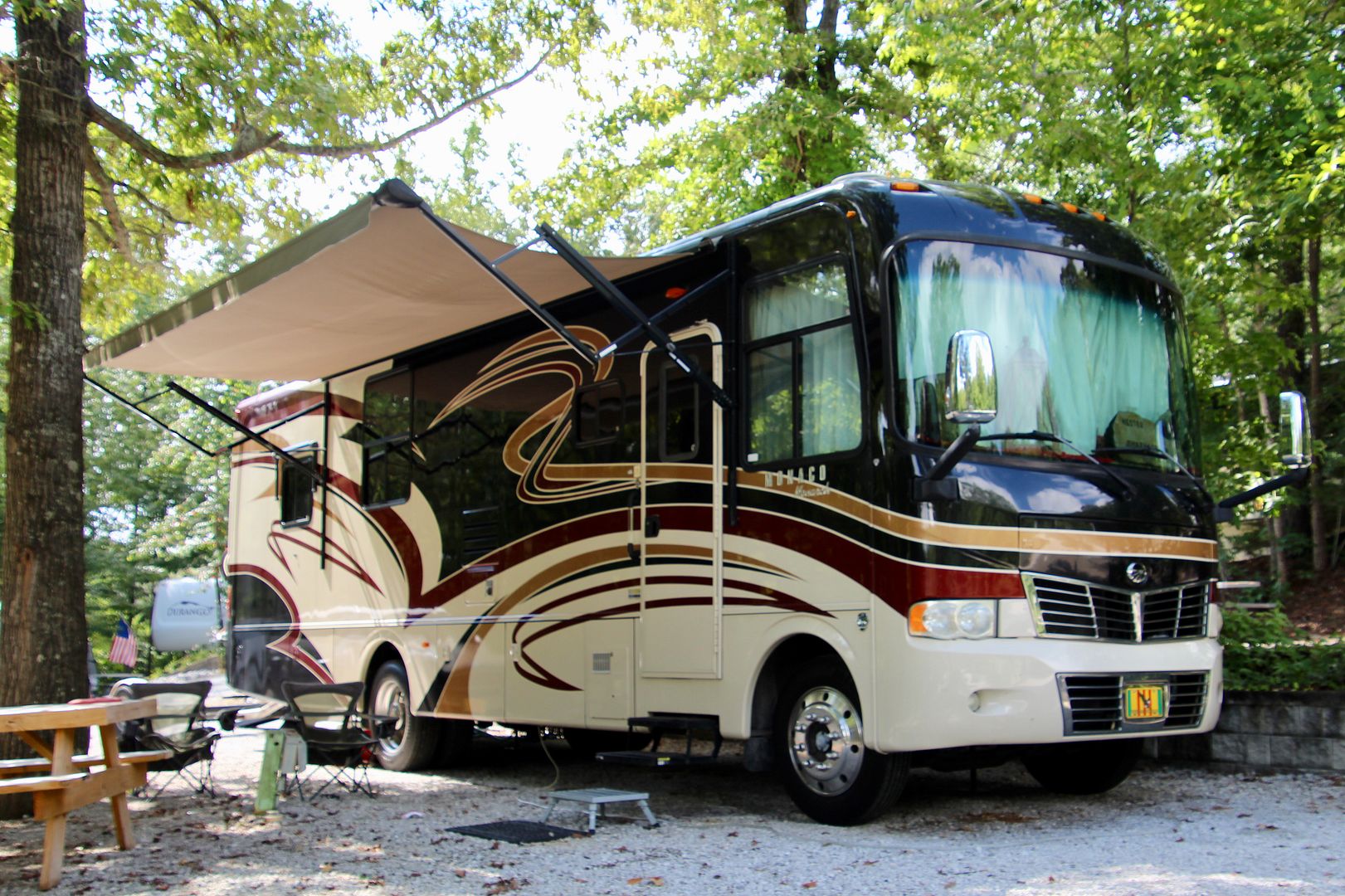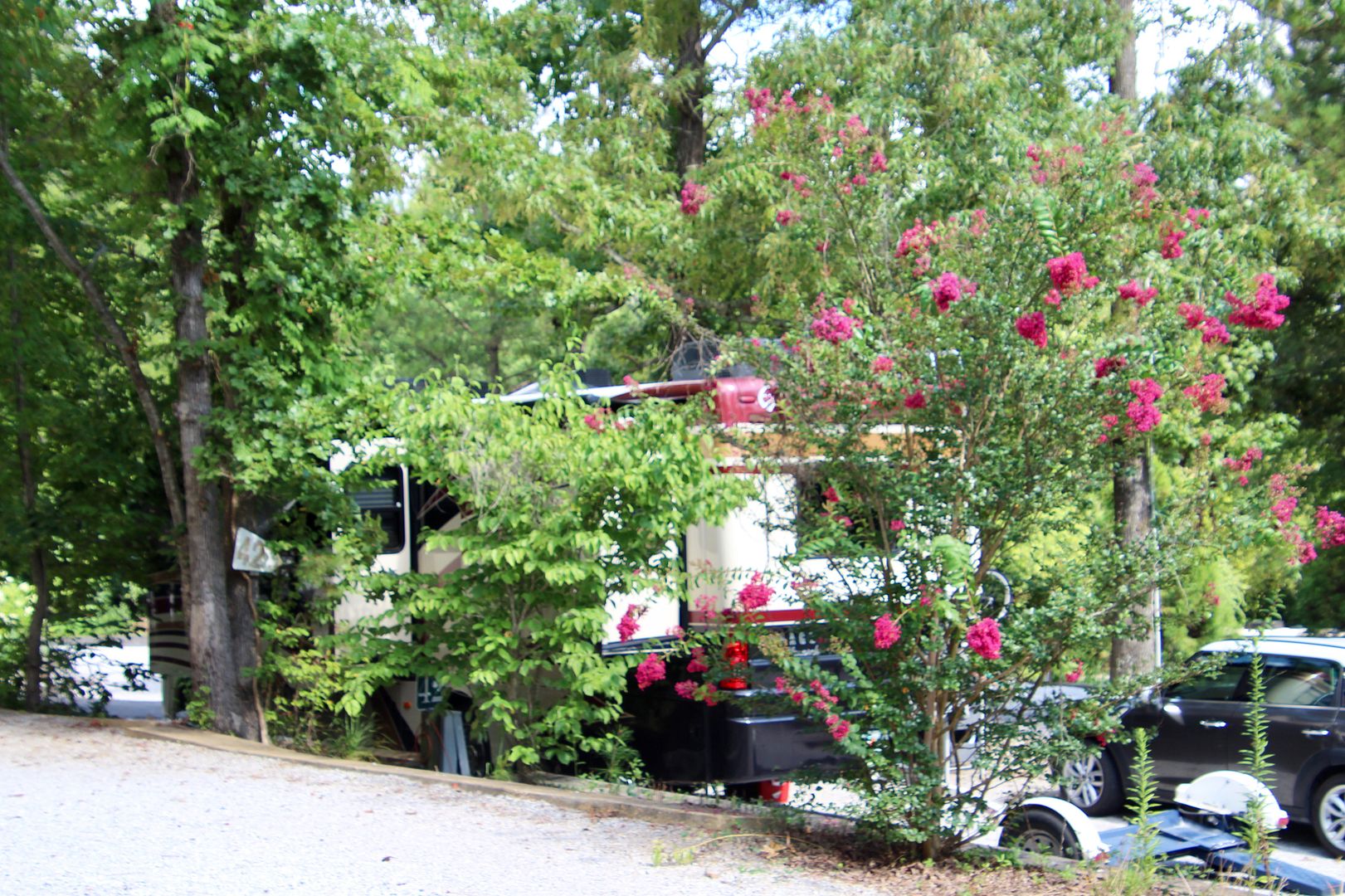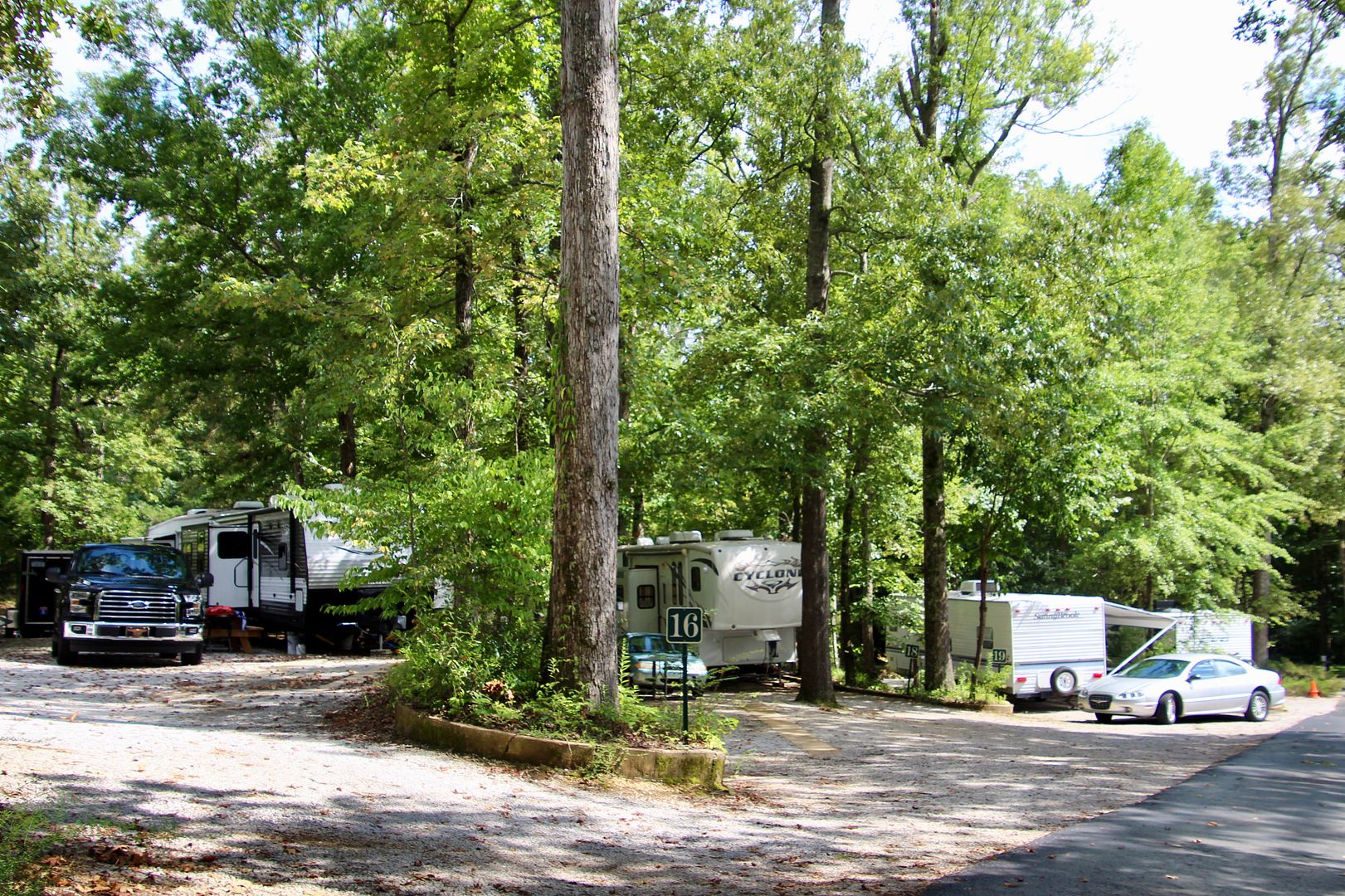 Amenities: Cable TV and wifi are provided. There is a laundry room (although we did not use it). A large dog run on the other side of the creek (that our Sadie enjoyed very much!)
Cost: $273 weekly rate; $39/night
Management: The folks that run this place do a great job. The grounds are just beautiful with lots of flowering plants throughout. The office is located behind this garden.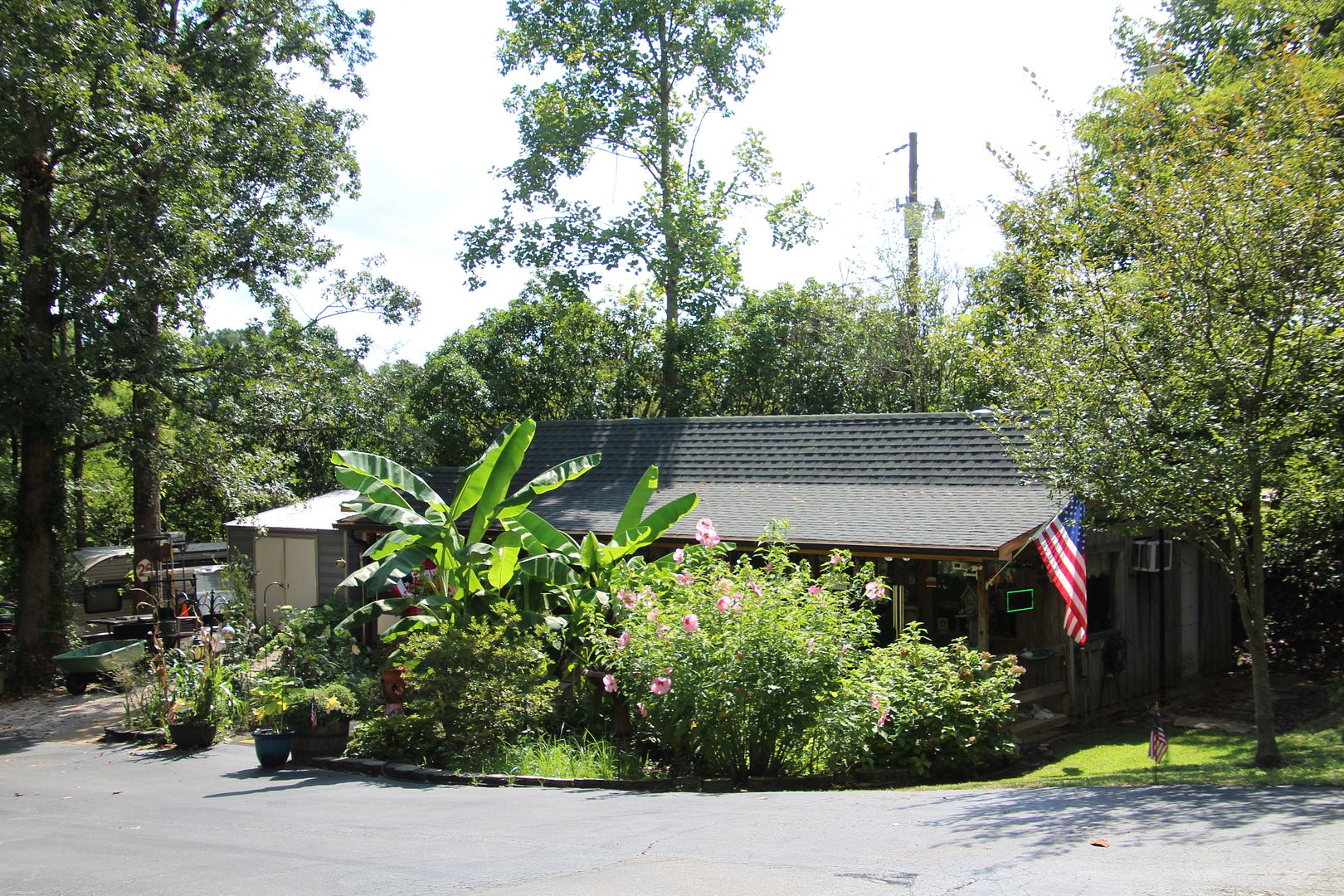 General Comments: The location of this campground is perfect. We really liked it here and would definitely stay here again if we return to the area.