On our way home (back to Hacienda RV Park) from the White Sands Missile Museum, we wanted to stop somewhere for a bite to eat. So, I did what I usually do in these situations, checked out what restaurants were nearby to our current location using UrbanSpoon.
One minor disadvantage of full-time RVing is not knowing what or where the local, great-place-to-eat, restaurants are. We have found the UrbanSpoon app that I have on my iPhone extremely reliable in restaurant ratings.
On this particular day, we wanted some basic late lunch food that was nearby and inexpensive. I saw that The Burger Nook had a 92% "like" rating and was only a few miles away from where we were. Perfect! We drove there and saw their sign.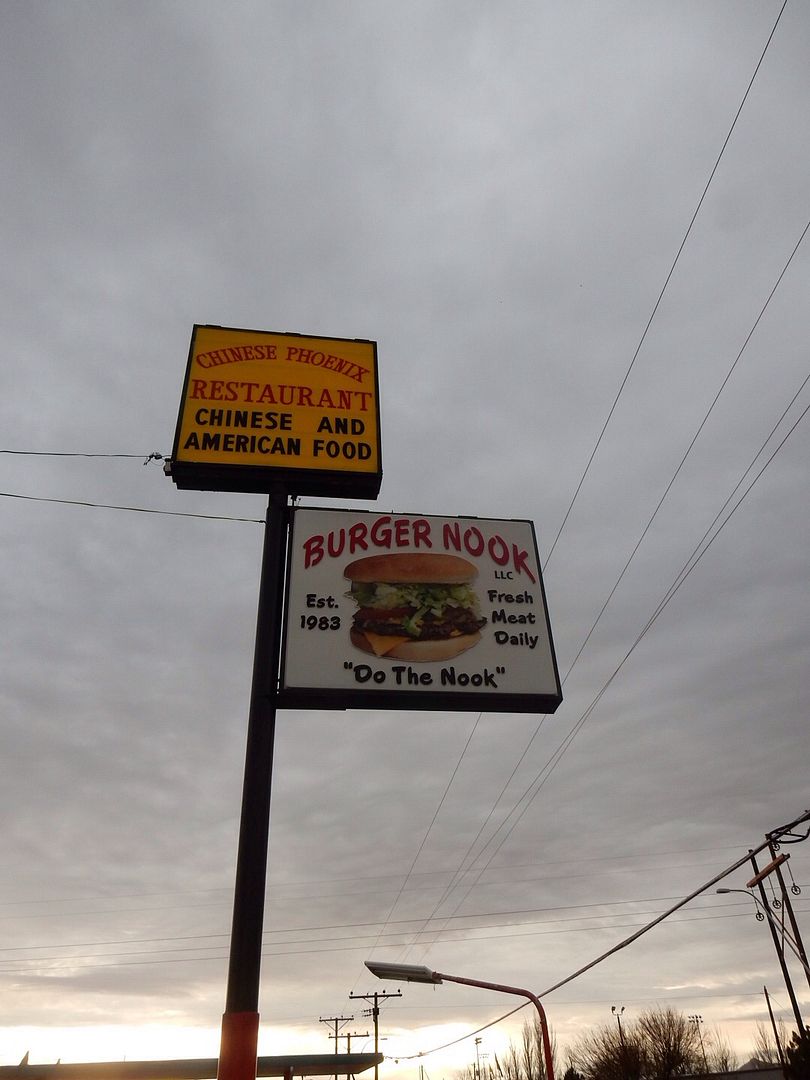 The restaurant is located in a strip mall (where about half of the storefronts are closed).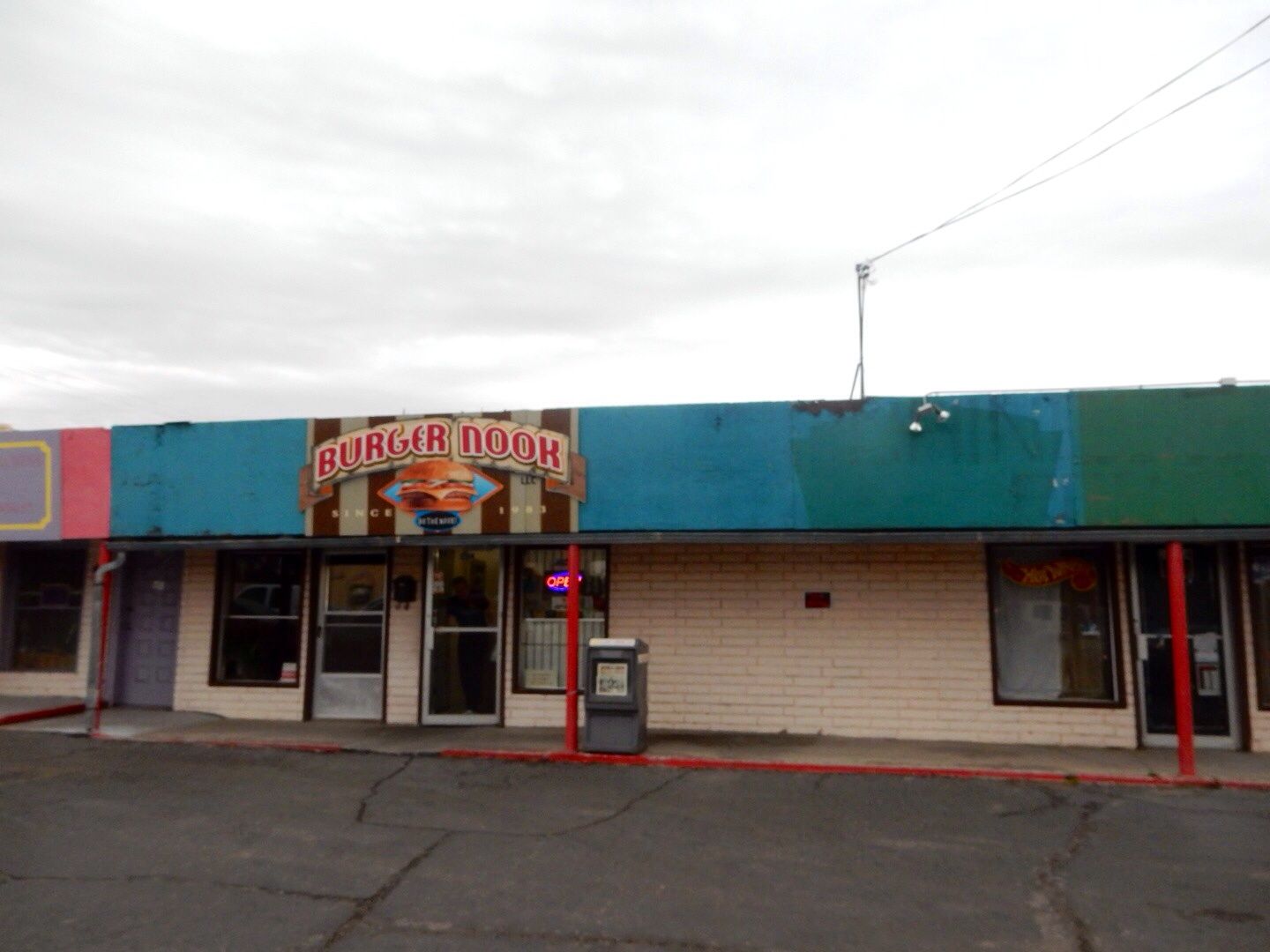 I told John that maybe we didn't want to go in. His response was that some of the best food he had eaten was from "hole in the wall" places, like this one seemed to be. So we went in and ordered some burgers, fries, and drinks. About half of the customers that came in while we were there ordered take out and the other half ate in the restaurant (which is what we did).
Then we started looking around the place and saw many articles and awards about this small, hamburger joint. The 92% rating started to make sense.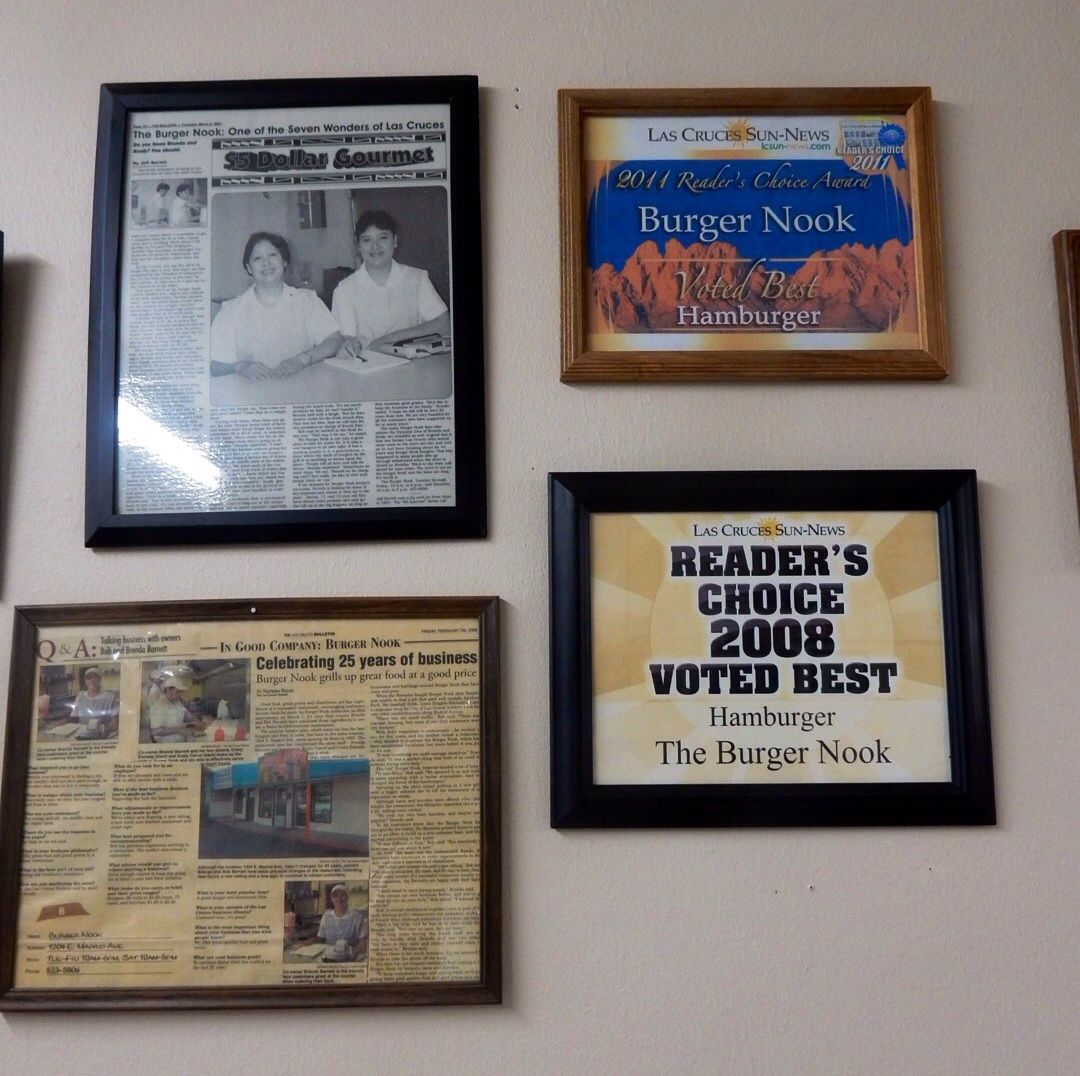 After we ate our burgers, we agreed that they were fantastic!
So, if you are ever in the northeastern part of Las Cruces (near I-25) and you are looking for a fabulous burger, this is the place! They are open Tuesday through Saturday, 10 am to 5 pm. The number is 575-523-9806 if you want to order ahead or take out.
Website:
www.burgernook.com