Dinner plans with friends from our old neighborhood took us to southern Chester County today. Prior to meeting them, we drove down to Rising Sun, MD, to visit our favorite liquor store (fantastic prices and open every day but Christmas) where we used to shop. The liquor control laws in PA continue to be very rigid (wine and liquor can only be purchased at state run stores; beer only at licensed distributors). And the prices in PA are considerably higher than MD or DE. Rising Sun is only about 5 miles from Nottingham, so Johnston's was a great place to shop over the years.
After stocking up on some wine, vodka, and tequila, we decided to visit Charlestown Marina (in Charlestown, MD) where we docked our boat, Destiny, for several years. We sold Destiny when we decided to start full-time RVing and the buyers continue to keep it in the same slip on Dock A that we had.
Below is a photo of Dock A and the marina.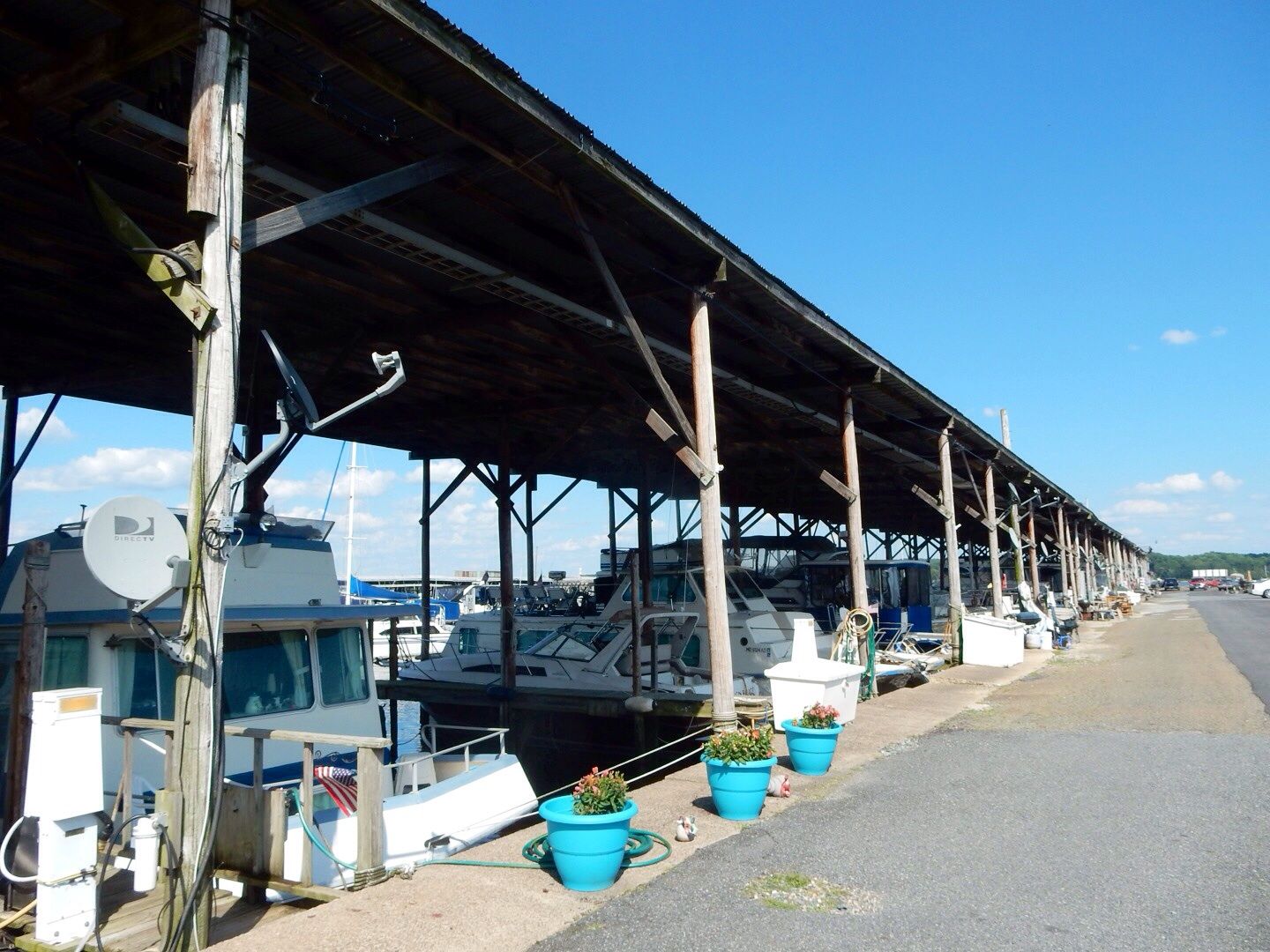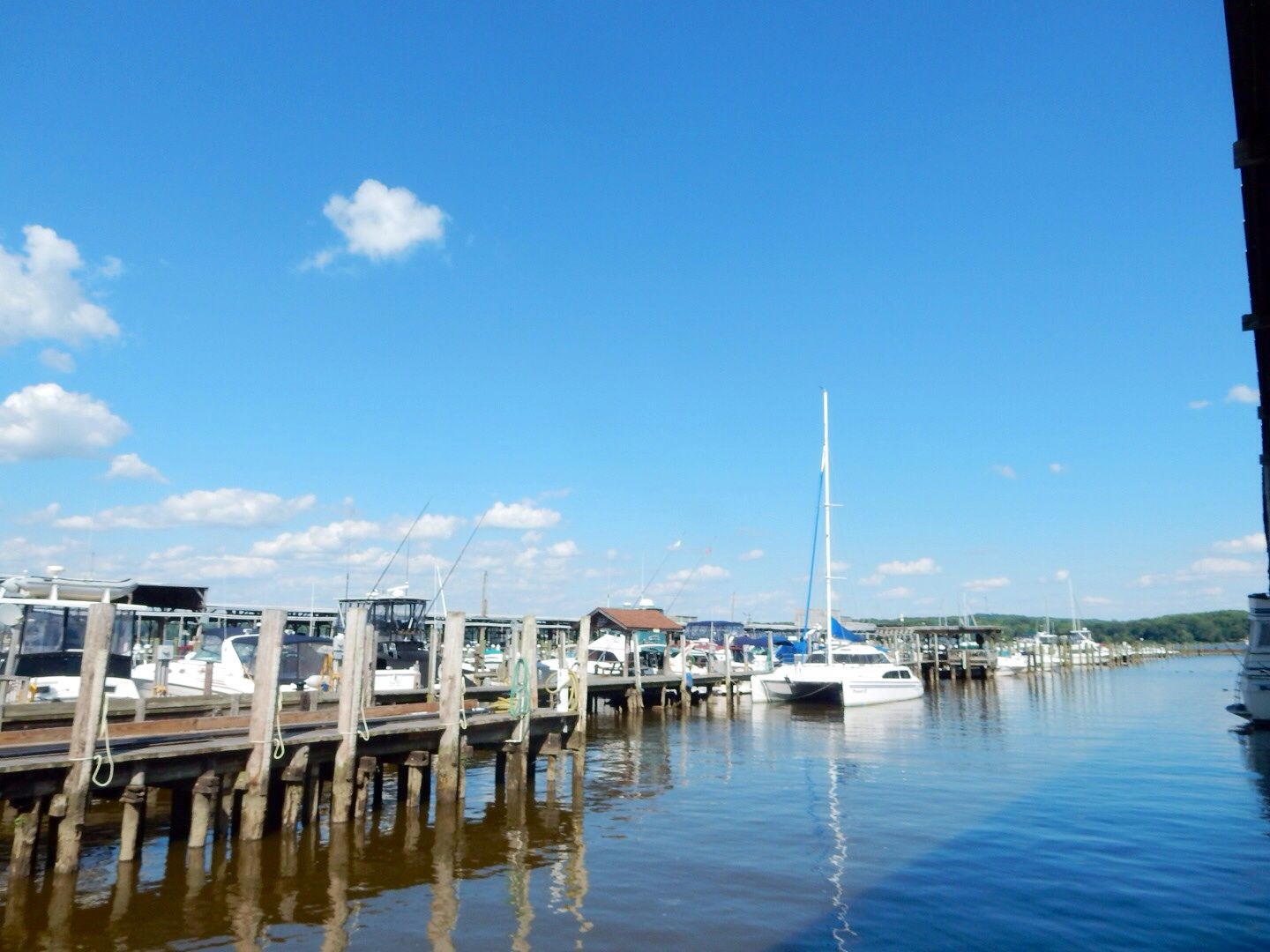 Below are some photos of the boat we previously owned, a 36' Trojan Sport Fisherman Yacht. We loved her and had lots of great times on the Chesapeake. We were happy to see her being well taken care of by her new owners!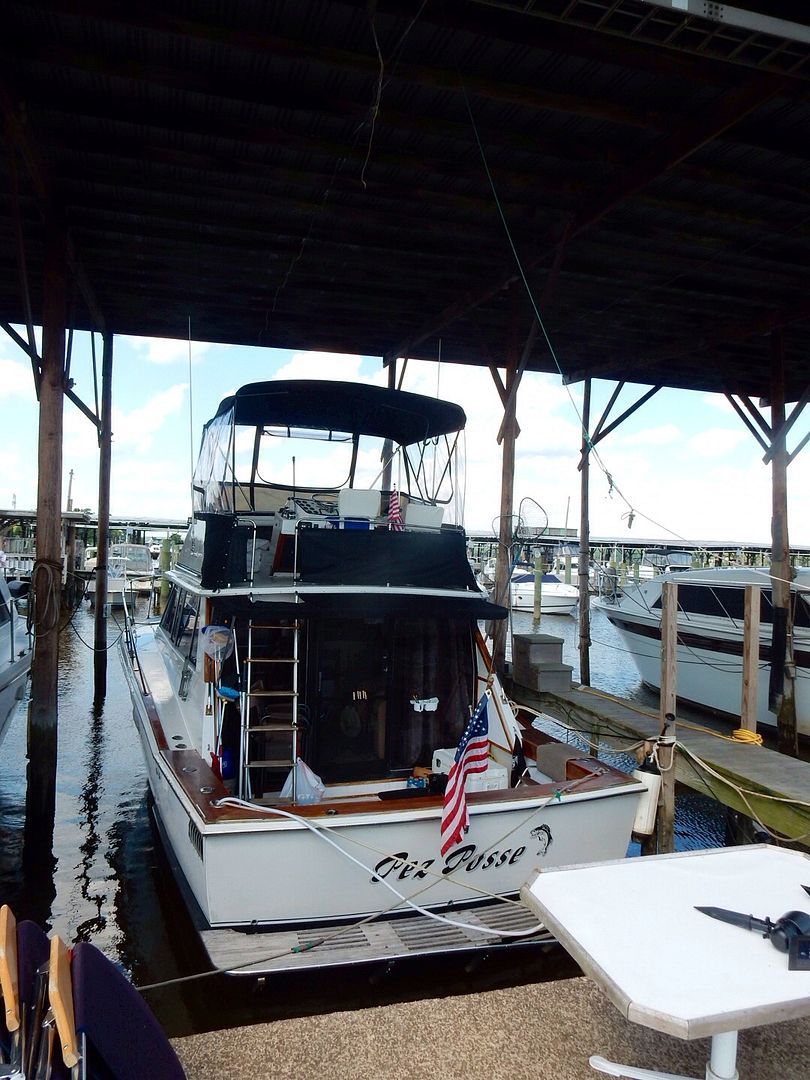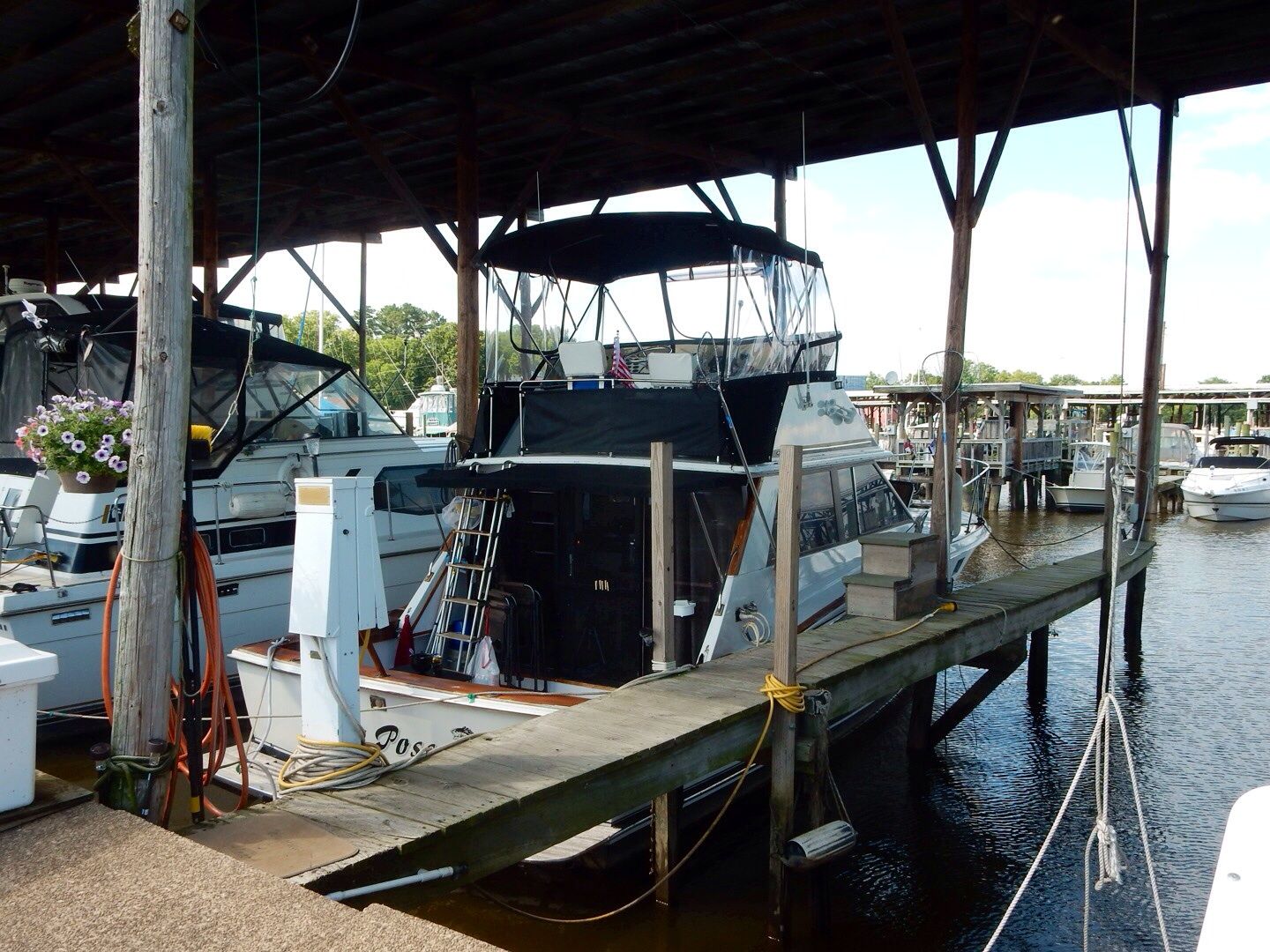 Next to the marina is a small park with a beach area on the Chesapeake Bay for swimming. Sadie ran right into the water. You can see her kicking up her heels with joy! We're pretty sure she remembered this place.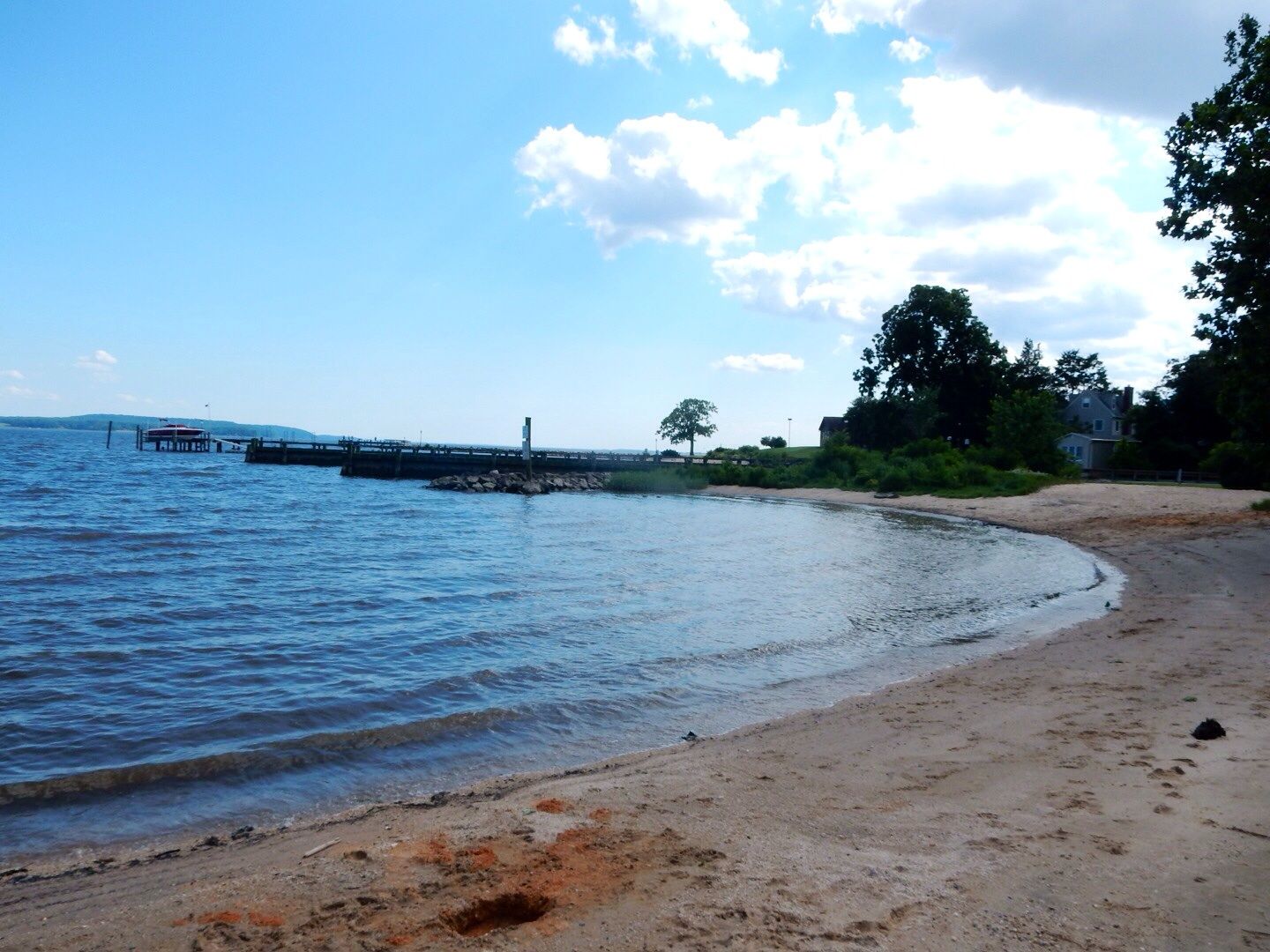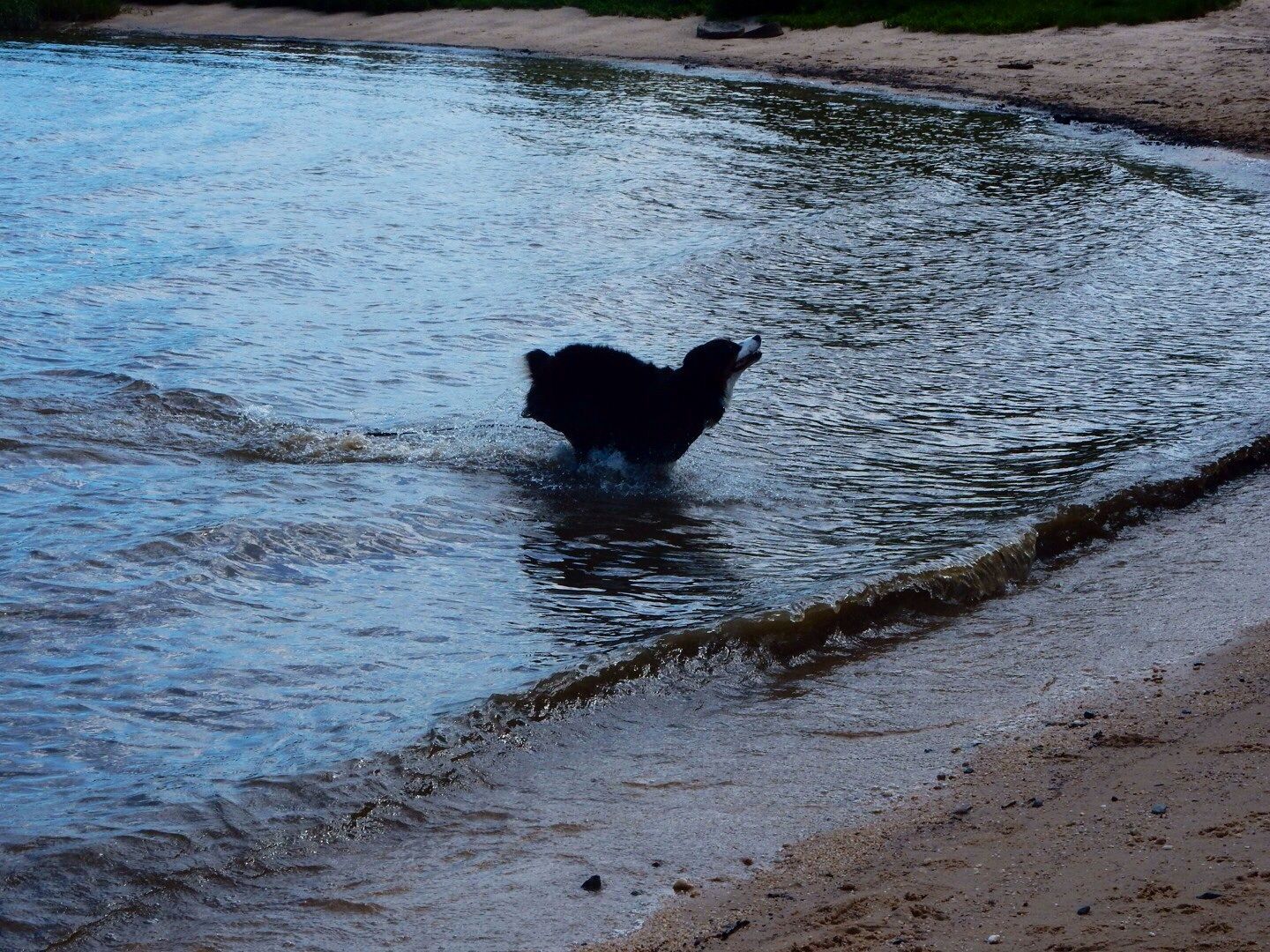 We saw this osprey nest just where it was located a couple of years ago in Charlestown near the marina. One parent was out looking for food while the other stayed in the nest protecting the young.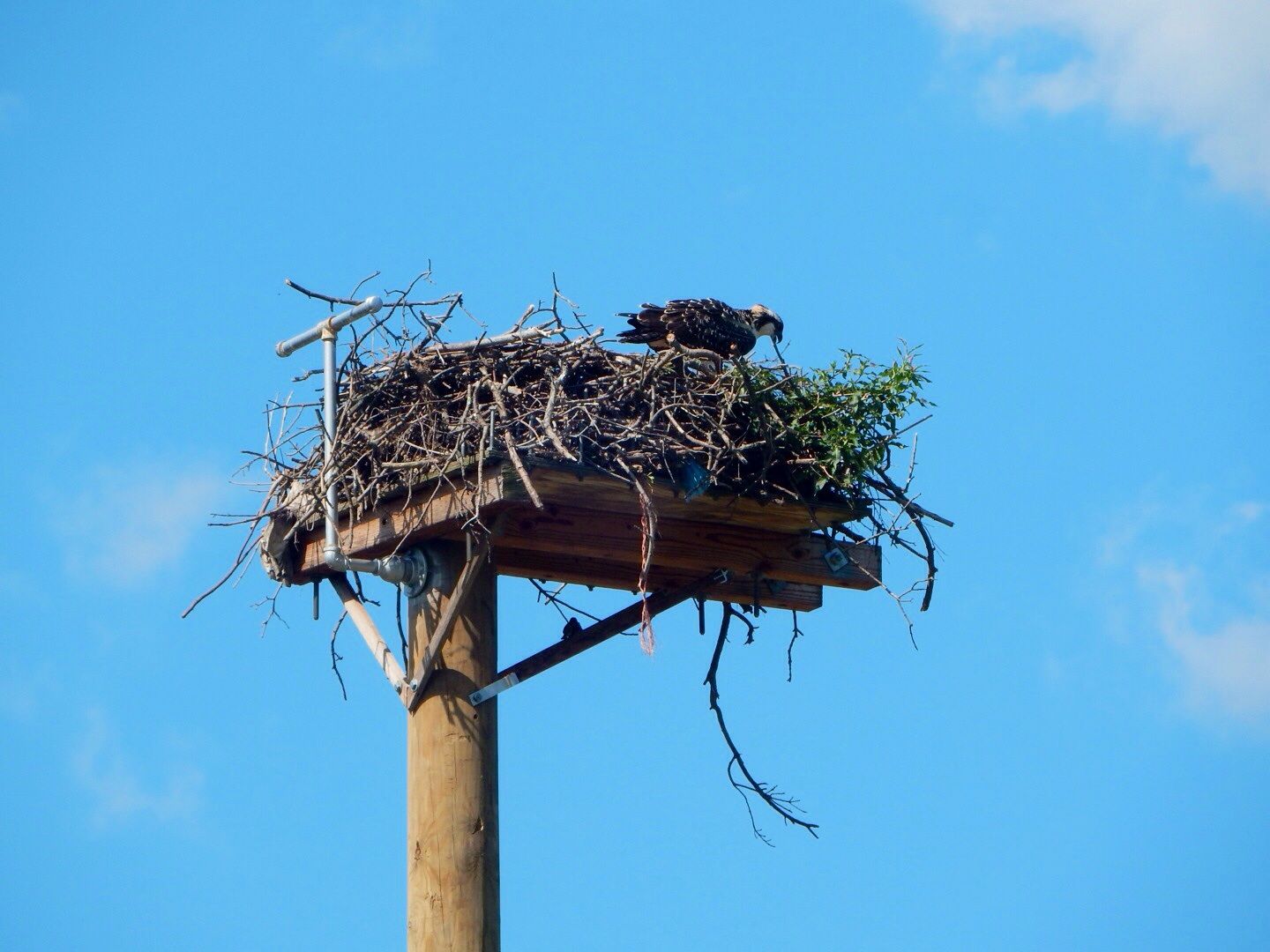 From Charlestown we drove the short distance to North East, MD, for a quick drink at the Nauti-Goose Restaurant (where we had eaten many times in the past). Website:
www.nautigoose.net
Here is a photo of the bay side of the restaurant and a view of the water from the restaurant. Boats dock here when they visit the Nauti-Goose. This is the northernmost part of the Chesapeake Bay (that extends 300 miles south to Virginia).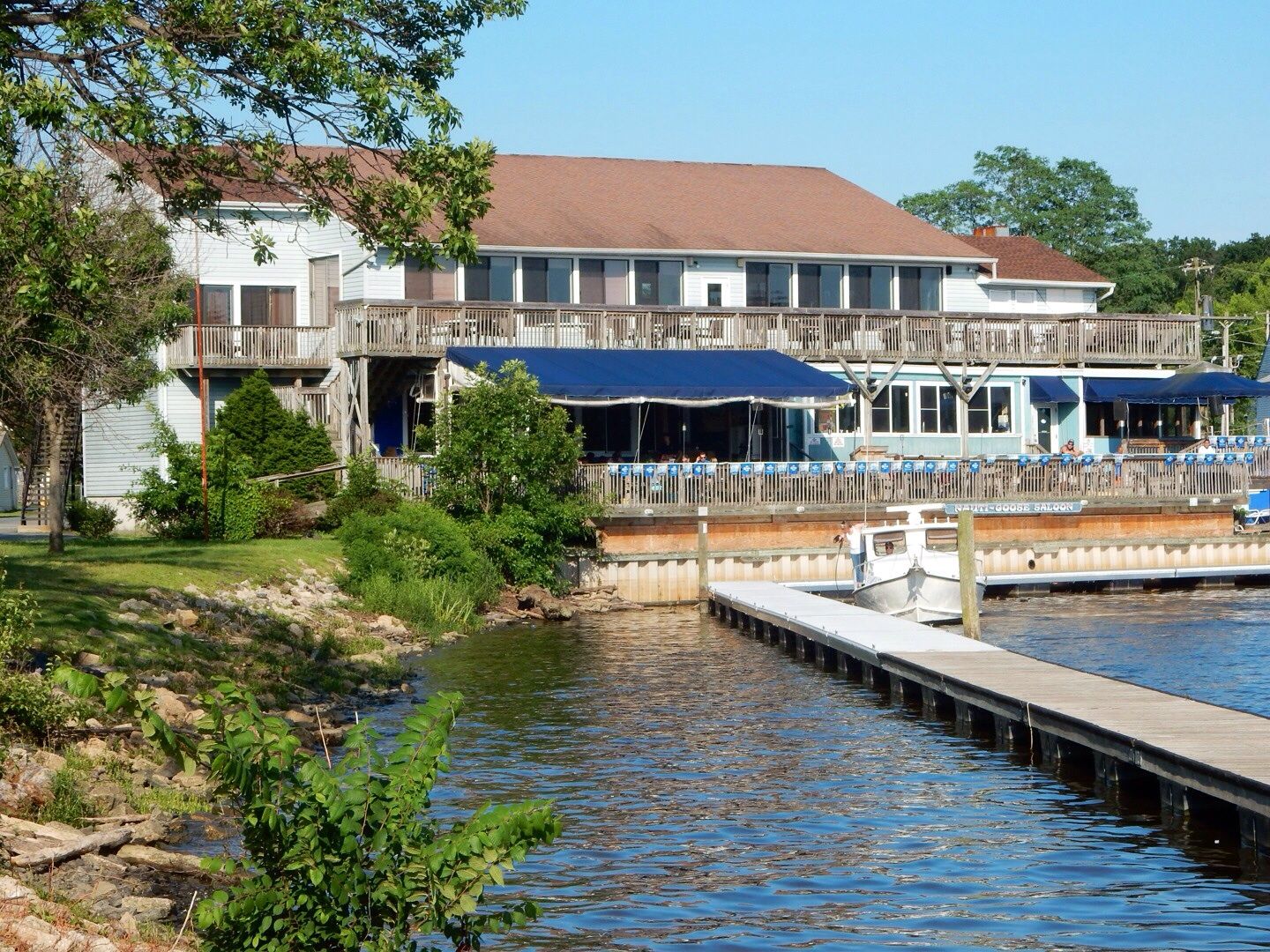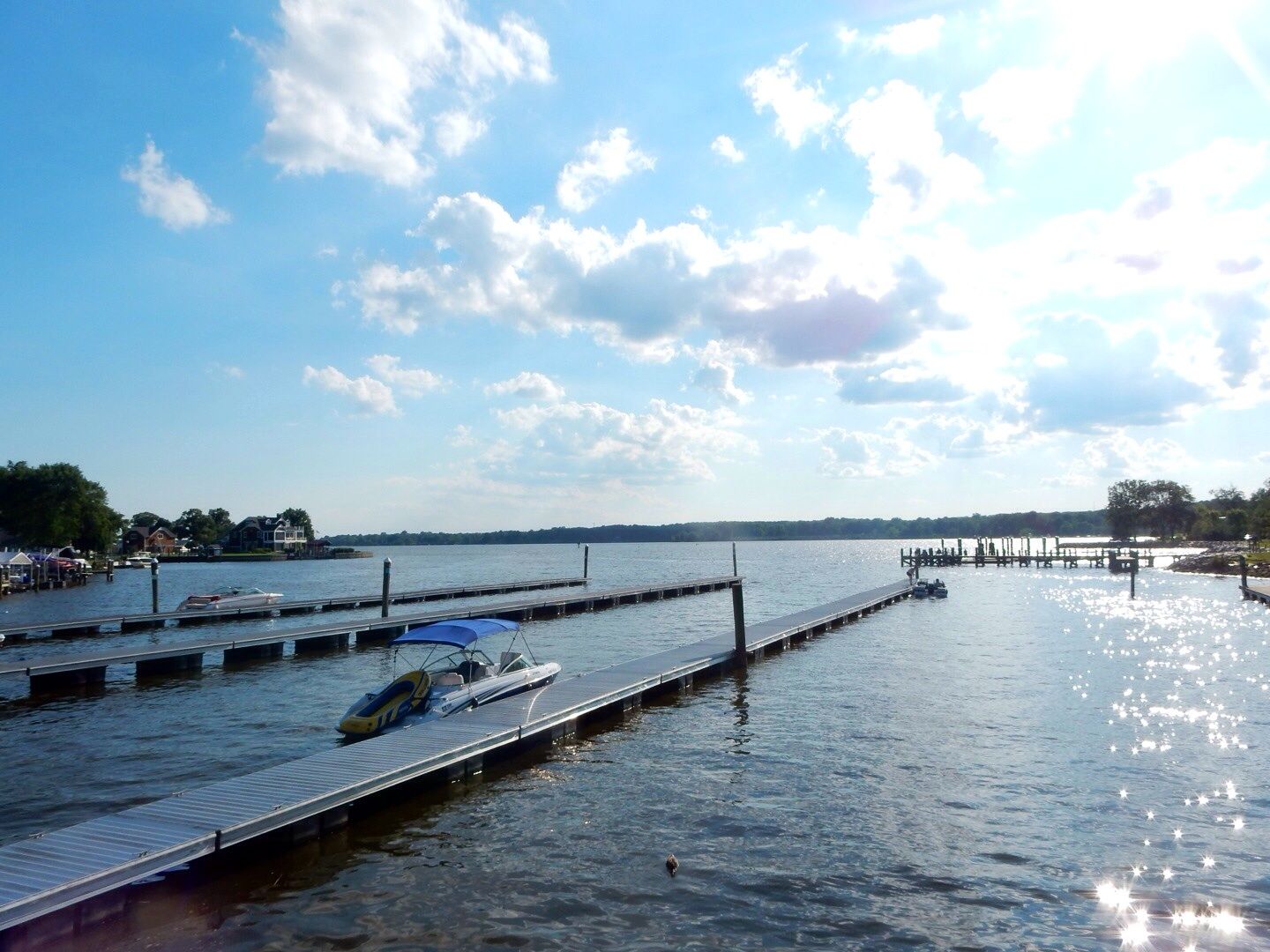 There is a lovely town park in North East adjacent to the Nauti-Goose where we took Sadie for walk.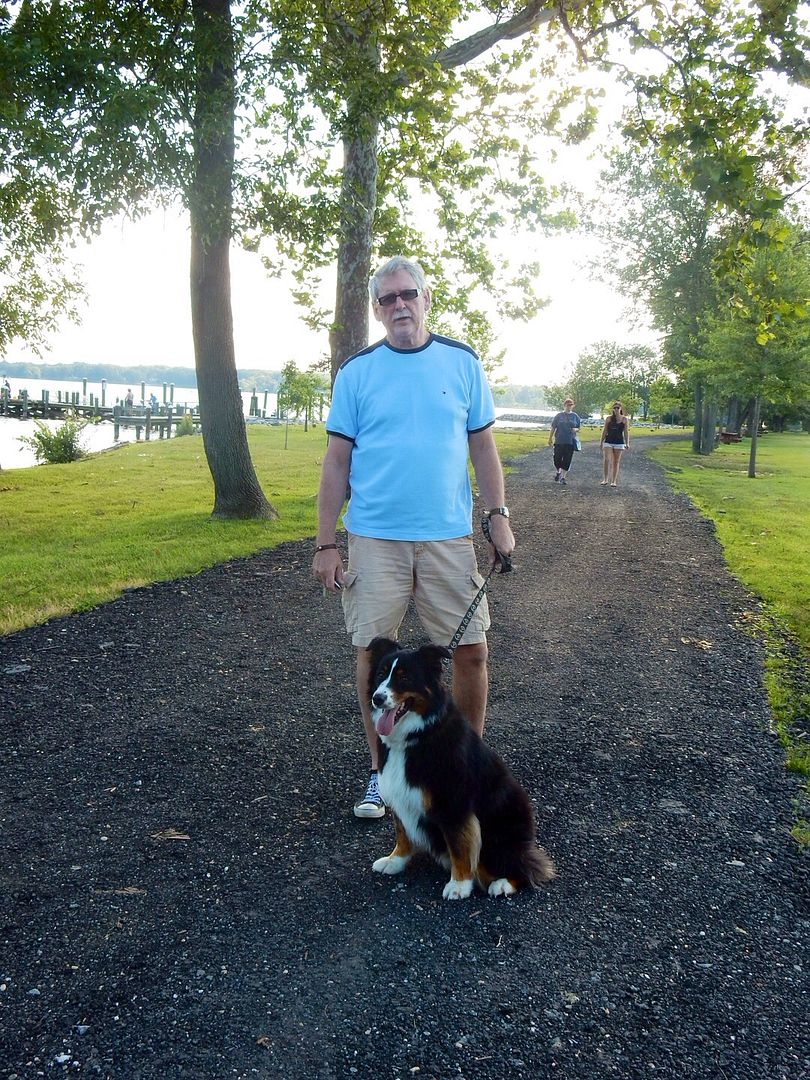 There is also a Town Dock here.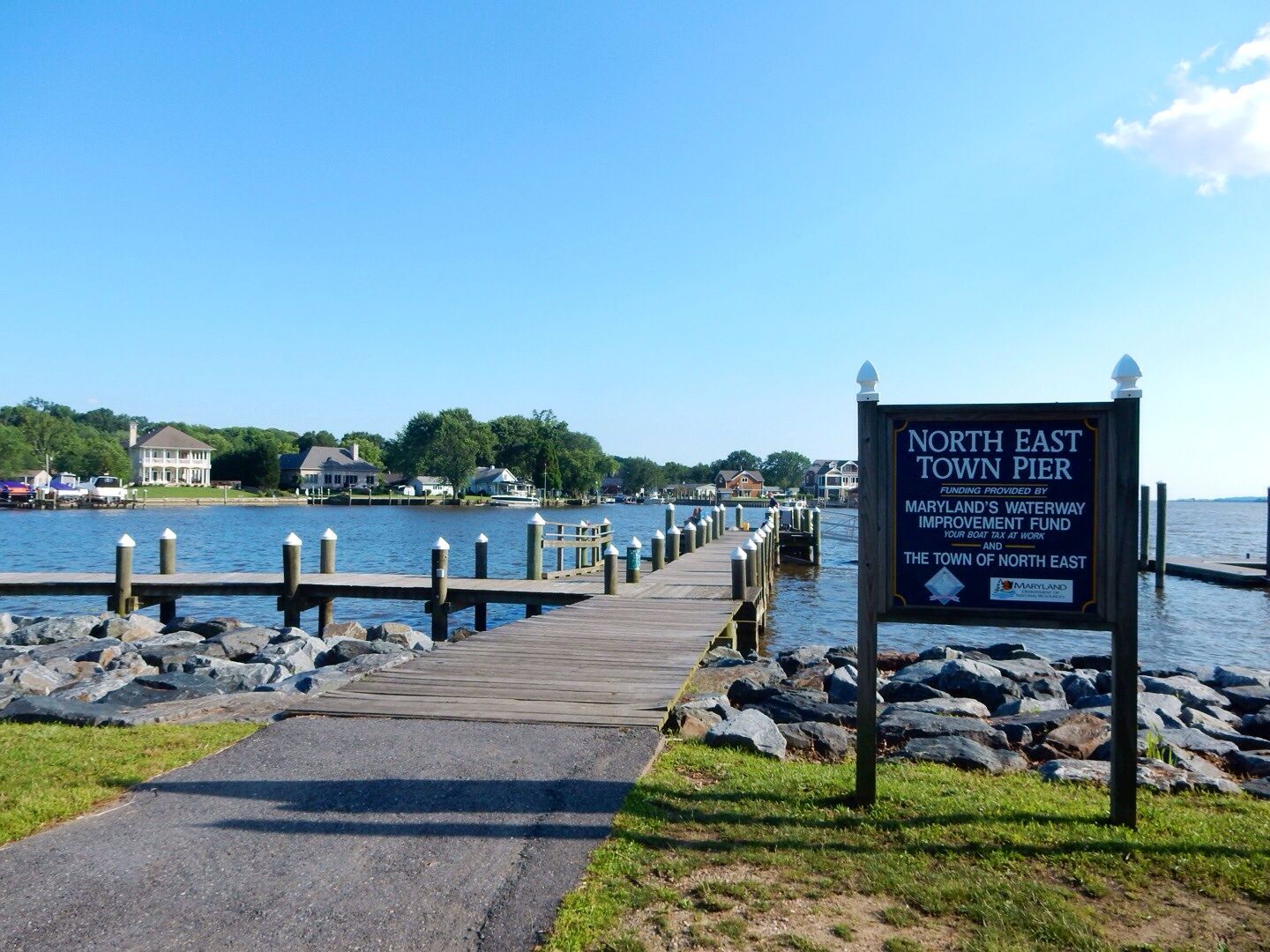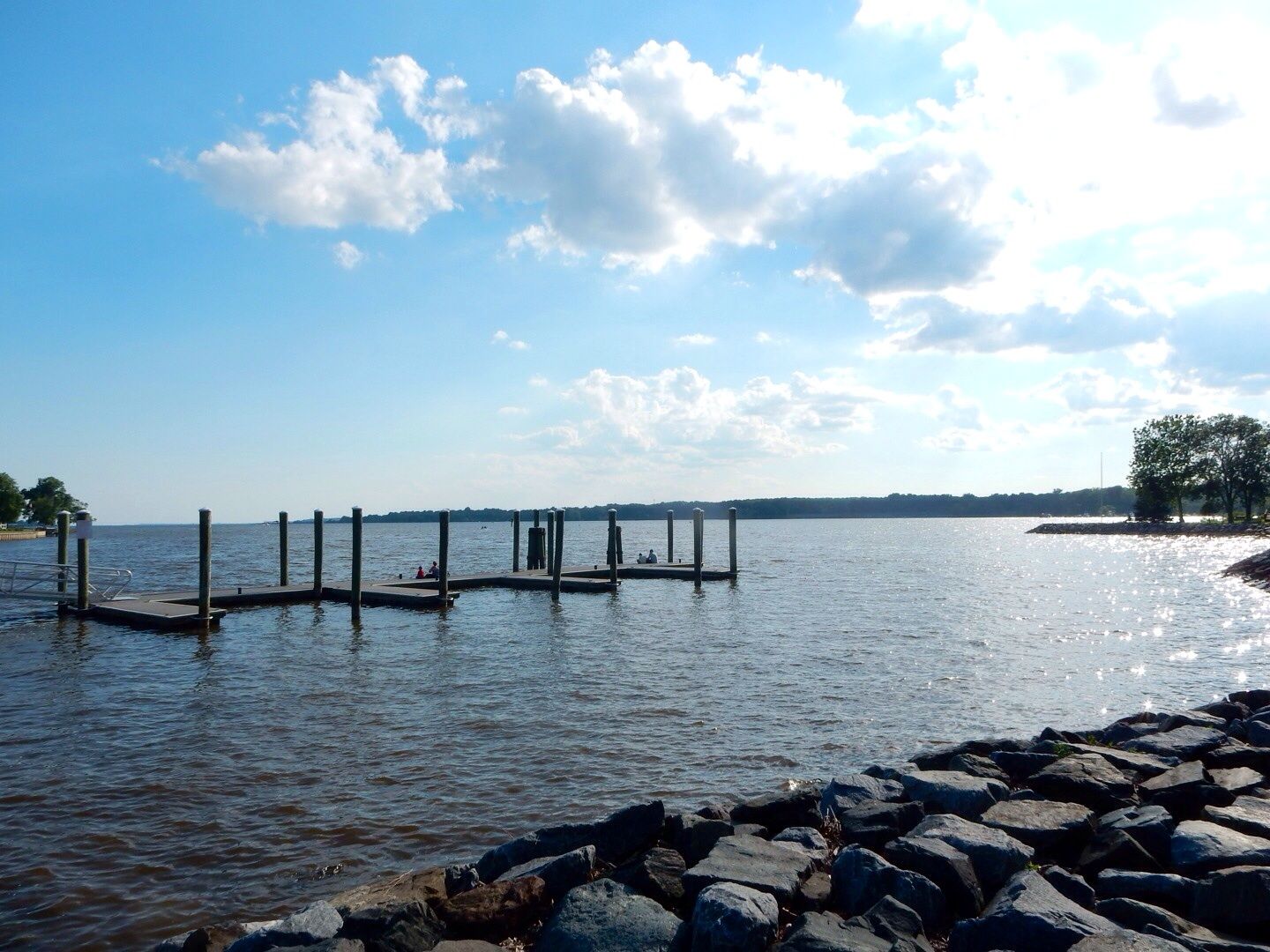 Waterfowl at the North East Town Park.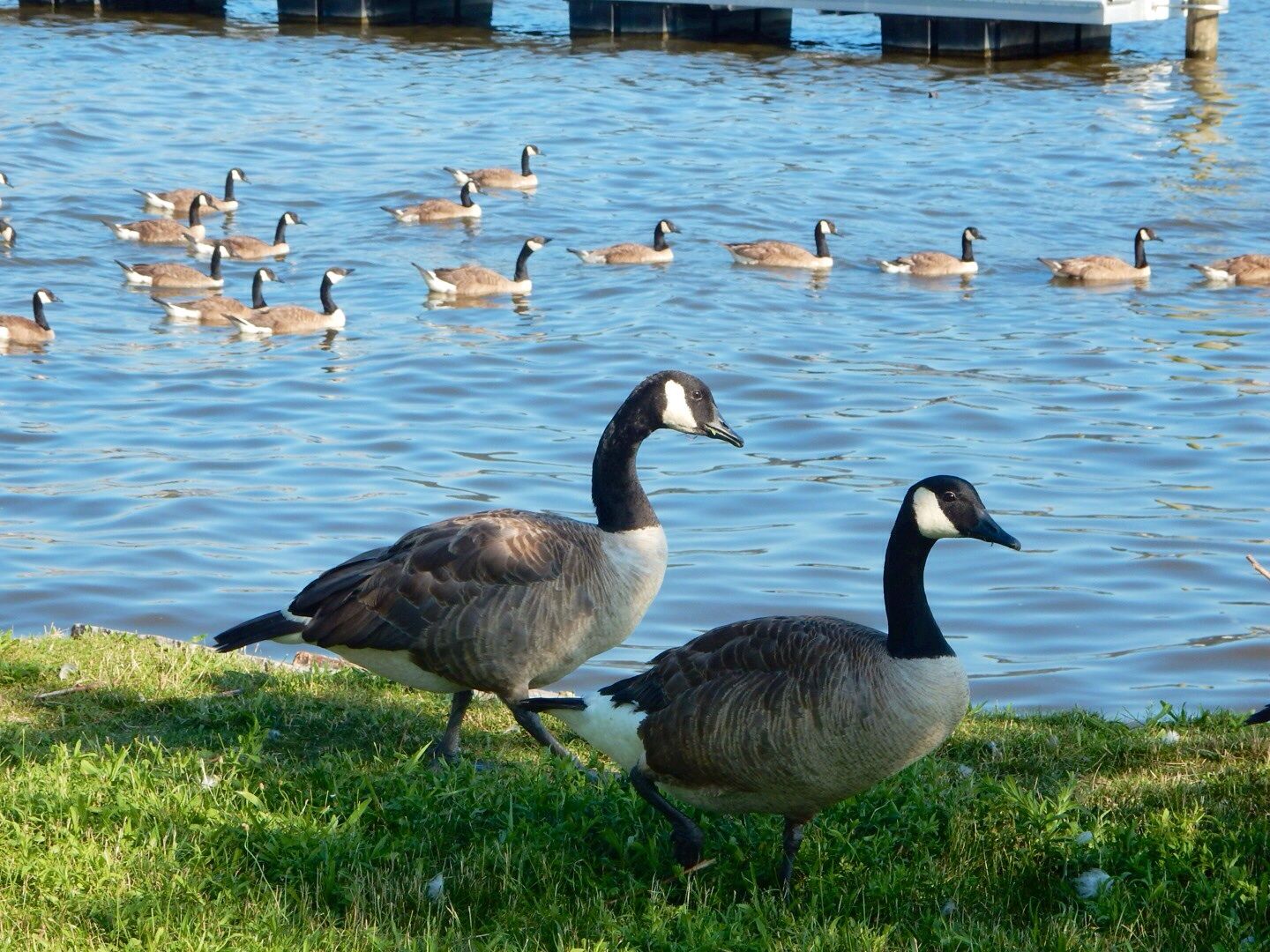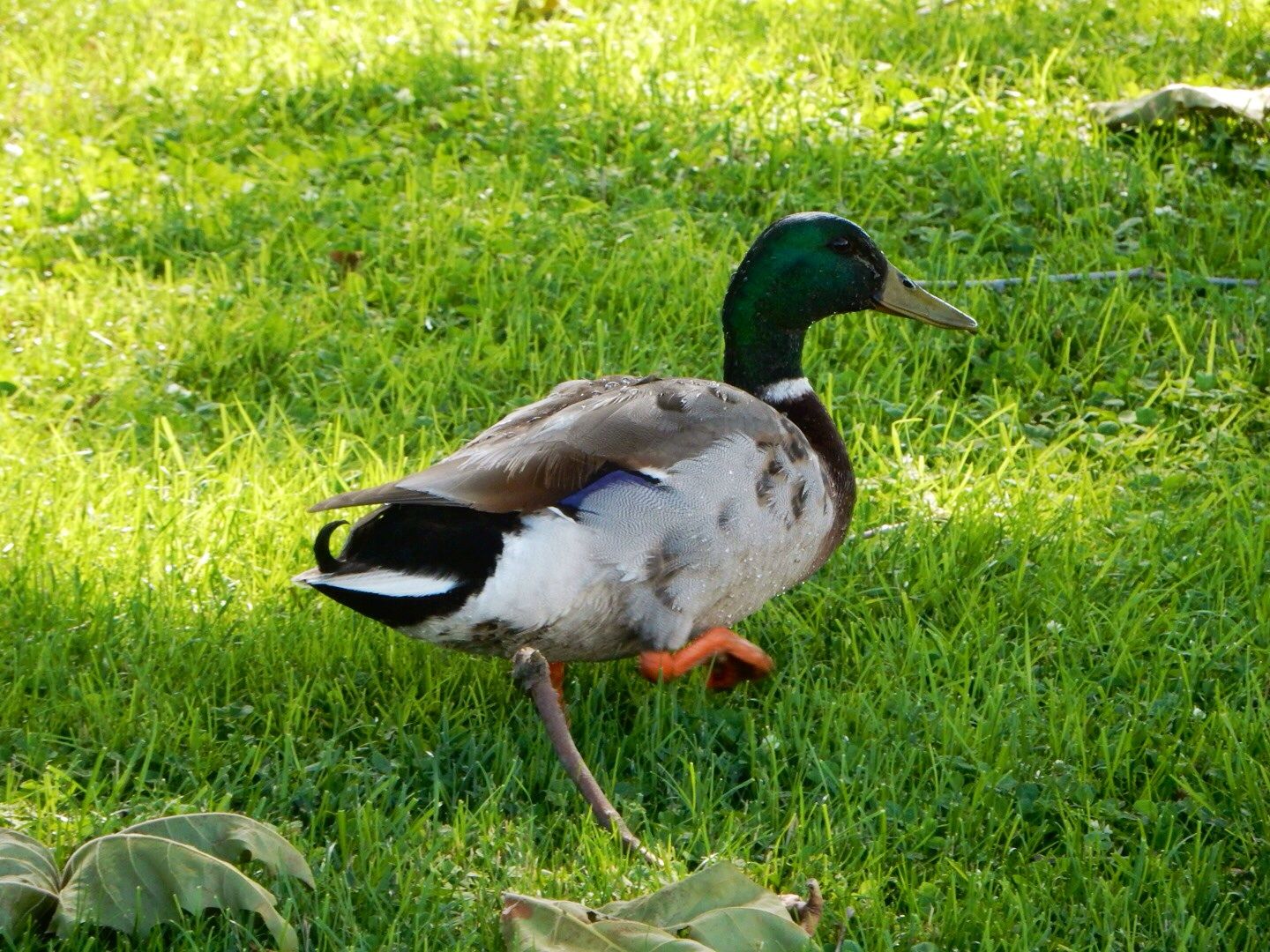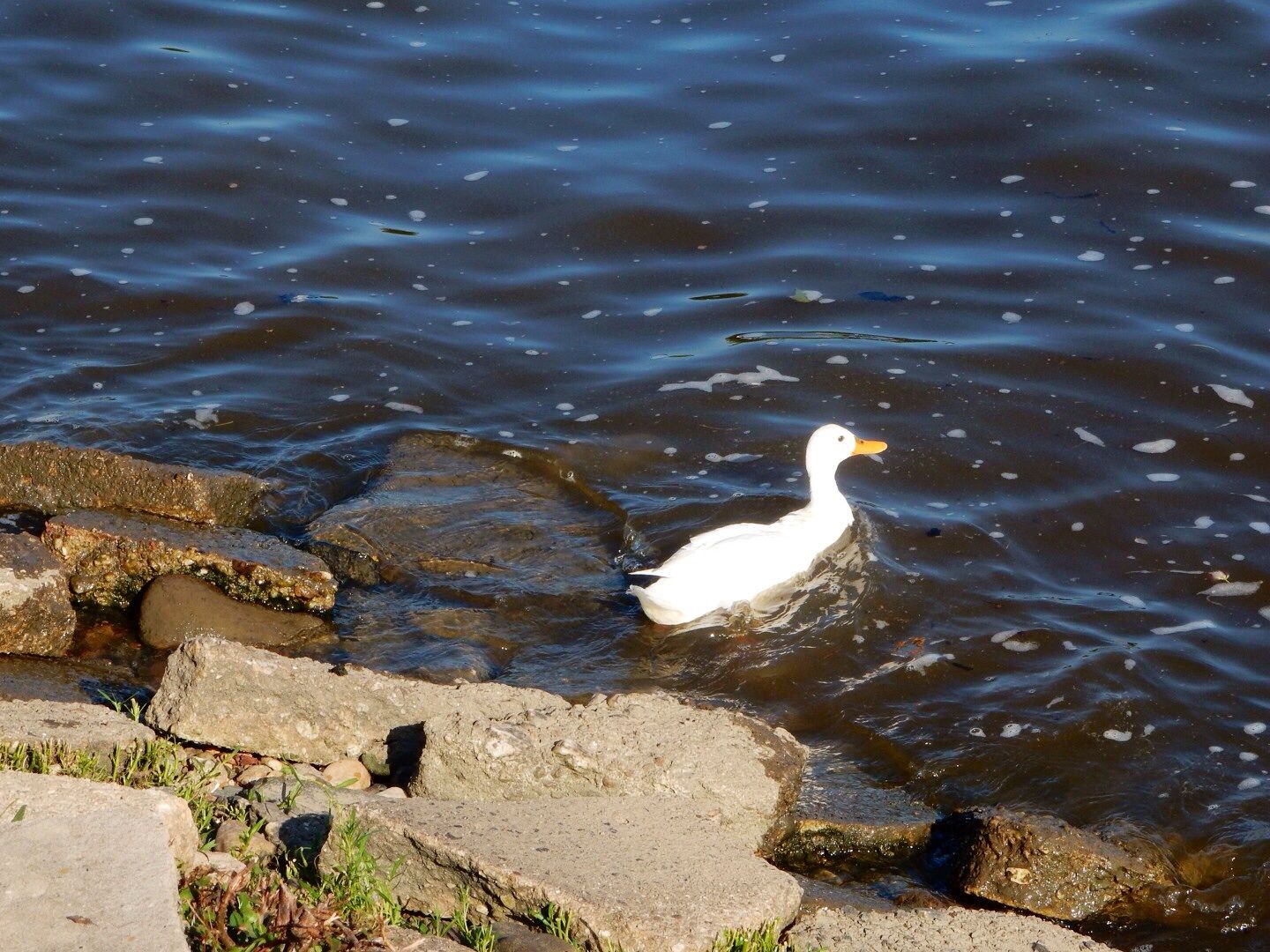 Website:
www.northeastmd.org
We returned to Nottinham, PA, where we caught with Anne-Marie and Jeff for dinner at our favorite local restaurant, the Nottingham Inn Kitchen & Creamery. We frequently came here for dinner and/or breakfast when we lived in the area. They have great food at good prices and serve beer and wine as well. Jeff and John ended the dinner with yummy chocolate milkshakes from the Creamery.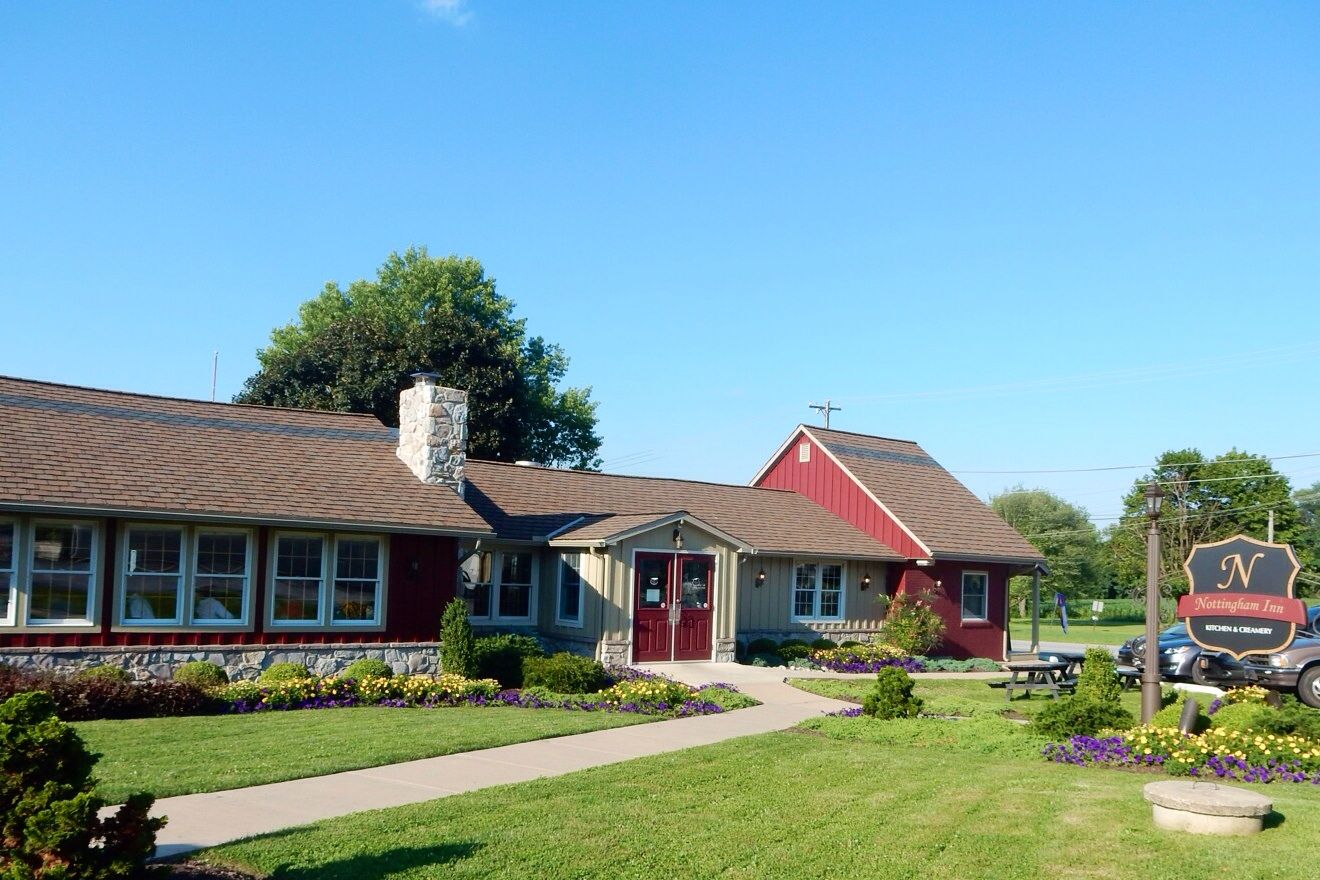 Website:
www.nottinghaminn.com
What fun we had catching up with Anne-Marie and Jeff about our travels and theirs, their kids and ours, and a myriad of other topics. Anne-Marie and I keep in touch on Facebook, so we will definitely see them again; hopefully, in the not-too-distant future. They love the Florida Keys so maybe will connect in that part of the country when we are both there. It was a great time!