Last weekend, four of us that
worked
together
and became
friends
in the 1990s in the Philadelphia area, got together for
dinner
at the
Palm
Pavilion
(
palmpavilion.com
) in
Clearwater
Beach
, FL. Bonnie and Lynn relocated to this part of Florida years ago, leaving the cold winters of PA behind. Pattie and her husband, Dennis, still live in PA, but spend 6 weeks or more in the Tampa Bay Area each winter.
Thanks to FaceBook, we all realized we were in the same area, and made plans to meet for dinner. We decided to meet in
Clearwater
Beach
on a
Saturday night
. This turned out to be a pretty
bad
decision
, because the
traffic
to the town was
horrible
and it was
difficult
to
find
parking
near the restaurant. Oh well, we all eventually made it and were seated on the
patio
next to the beach.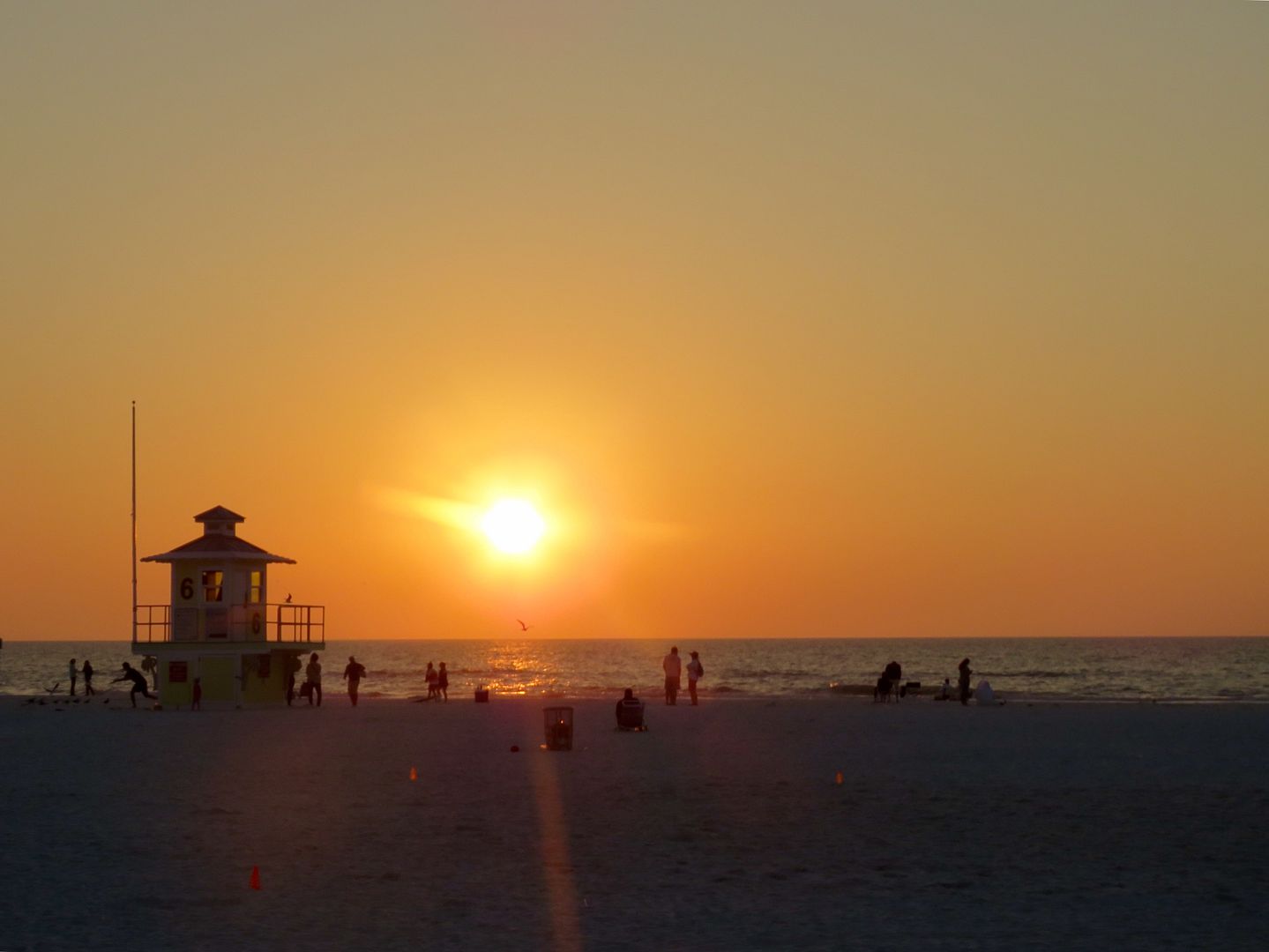 We enjoyed cocktails, dinner (Pattie and I had the Grouper Sandwich that I thought was very good), the view, but most, importantly, catching up on each other's lives. We all now have grandchildren (well, Lynn has one on the way), and they are, of course, a wonderful source of joy and love in our lives.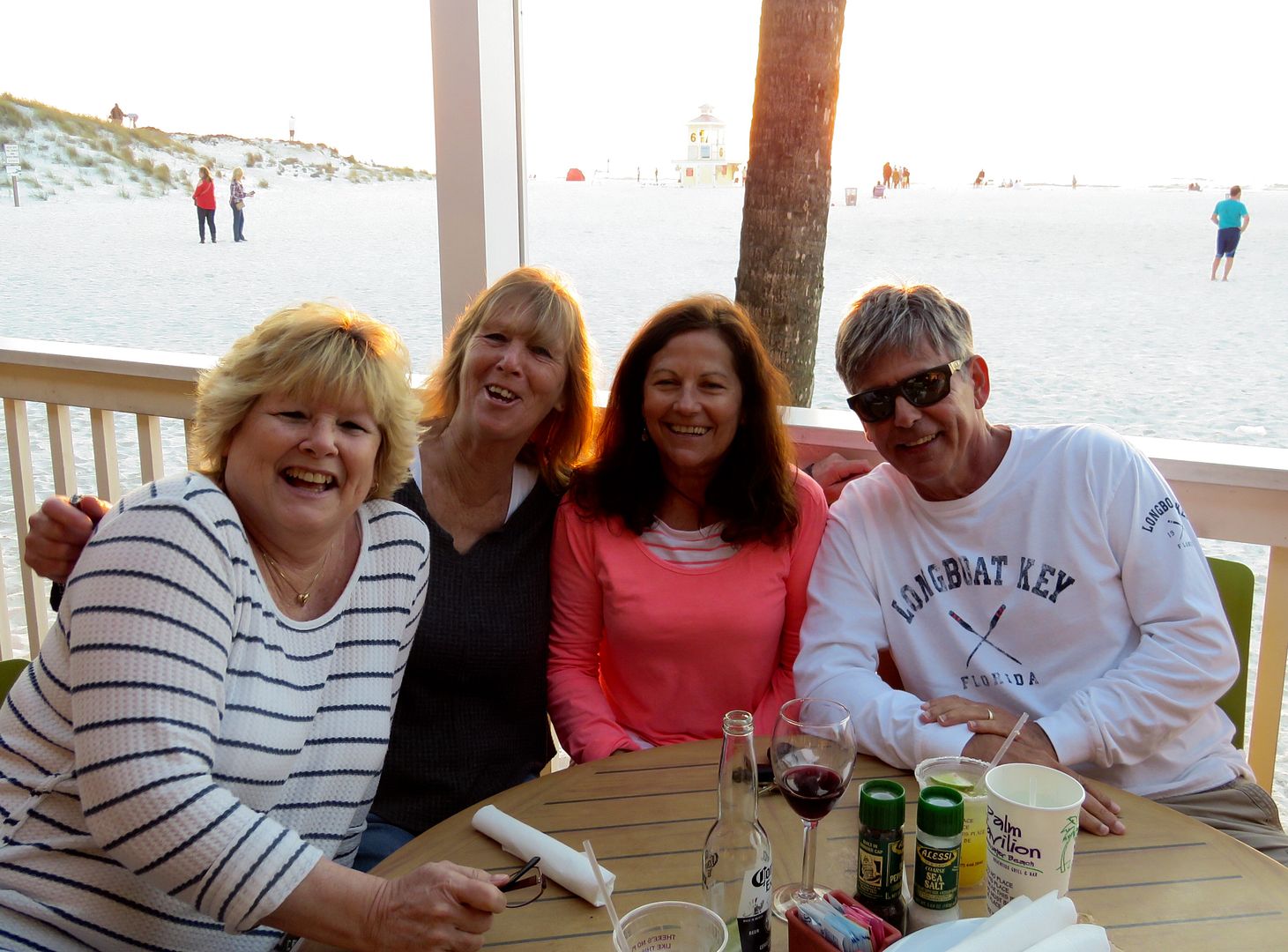 We also enjoyed the band performing while we were there (since they were not too loud!)
I snapped few more pictures of the beautiful sunset over the Gulf from our table.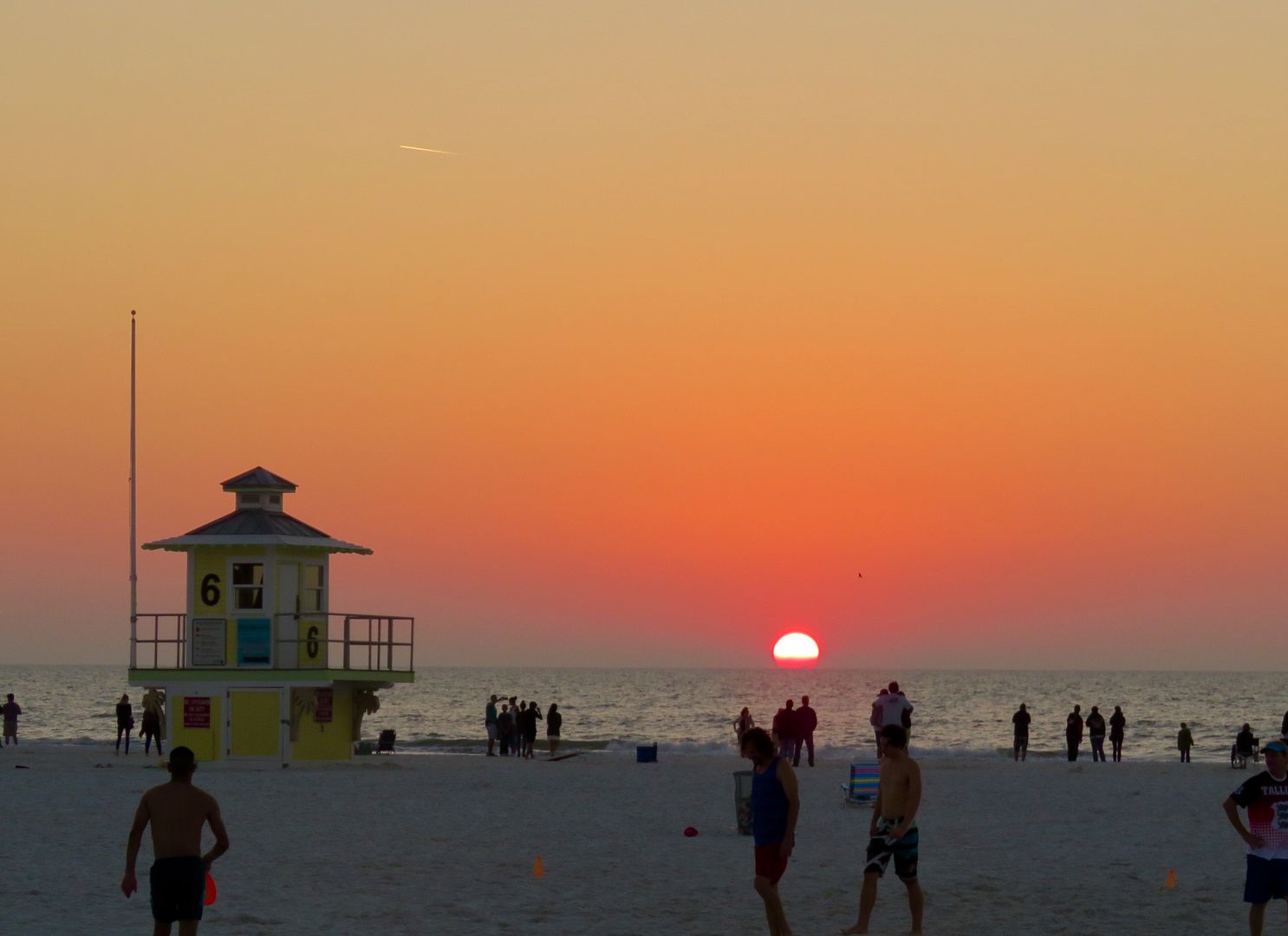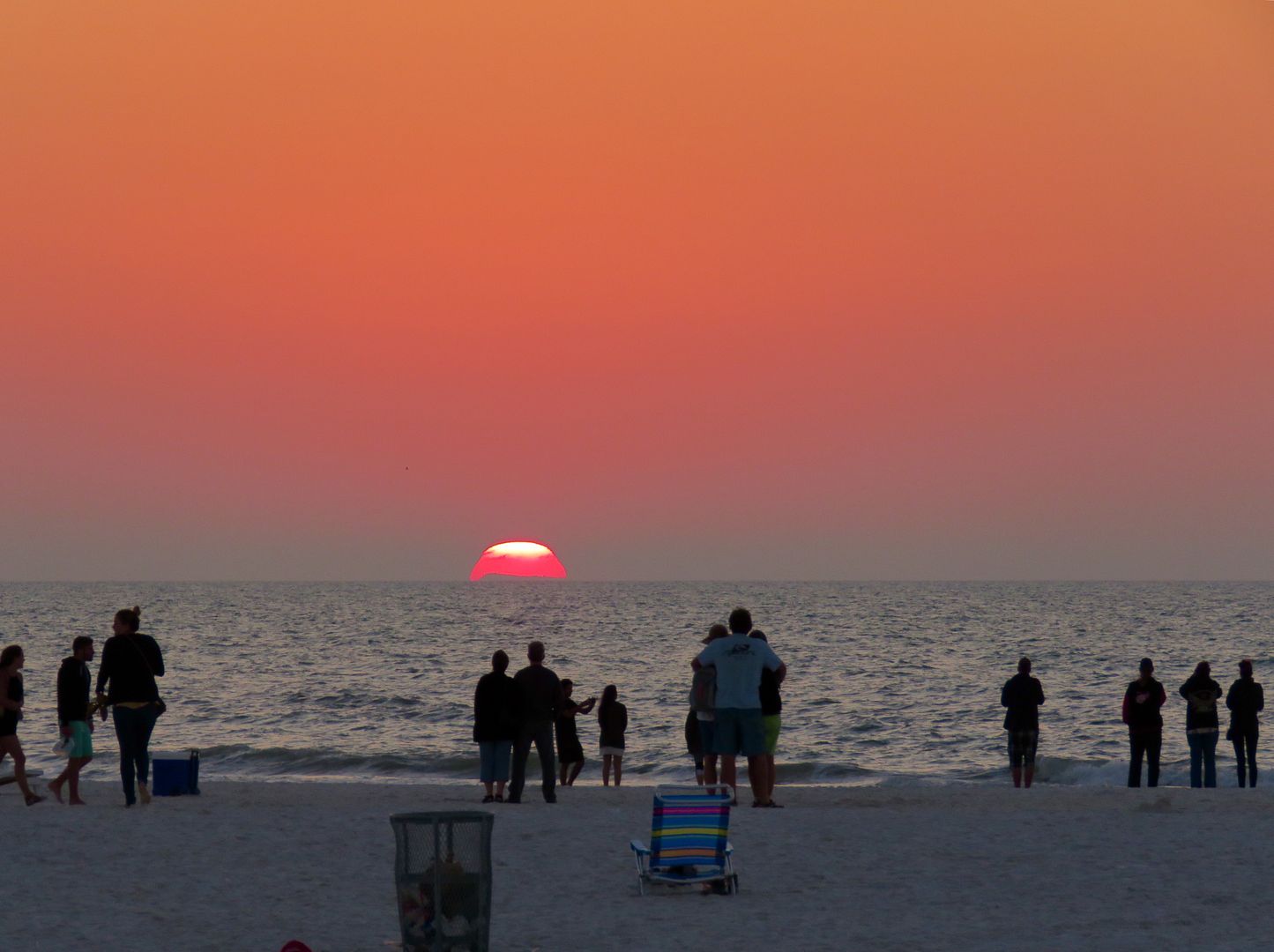 As I have said before, one of the best things about our RV lifestyle, is getting together with friends (both old and new) all over the United States. It's always great fun reconnecting, reminiscing, and getting updates on what folks are doing.