Wanting to get some exercise, buy a new hat (something other than a baseball cap), and enjoy some beach time, we decided to walk to
Sharkheads
, a huge
gift
shop
about a mile west of the RV park along Ocean Boulevard (rte 90).
Ocean
Boulevard
is a divided highway with sidewalks on both sides.
Sharkheads was
established
in
1973
(
www.sharkheads.com
) and boasts the largest collection of
Biloxi
beach
merchandise
is the area. They carry beachwear from all of the major brands (Quicksilver, Hurley, Roxy, Salt Life, etc.) and are famous for their fudge.
In 2000, a 32' tall giant shark was added to the front of the building for photo opportunities. Hurricane Katrina completely destroyed the contents and buildings in 2005. The new Sharkheads building (in the same location as before) opened in 2012 with a new shark and several other marine-related props.
Here are some fun photos of us. I know, it's goofy, but makes us laugh!
I did some shopping and then met John and our sweet doggie, Sadie, on the beach. There were many flocks of birds, each in their own preferred part of the waterfront. You can see a casino in the distance.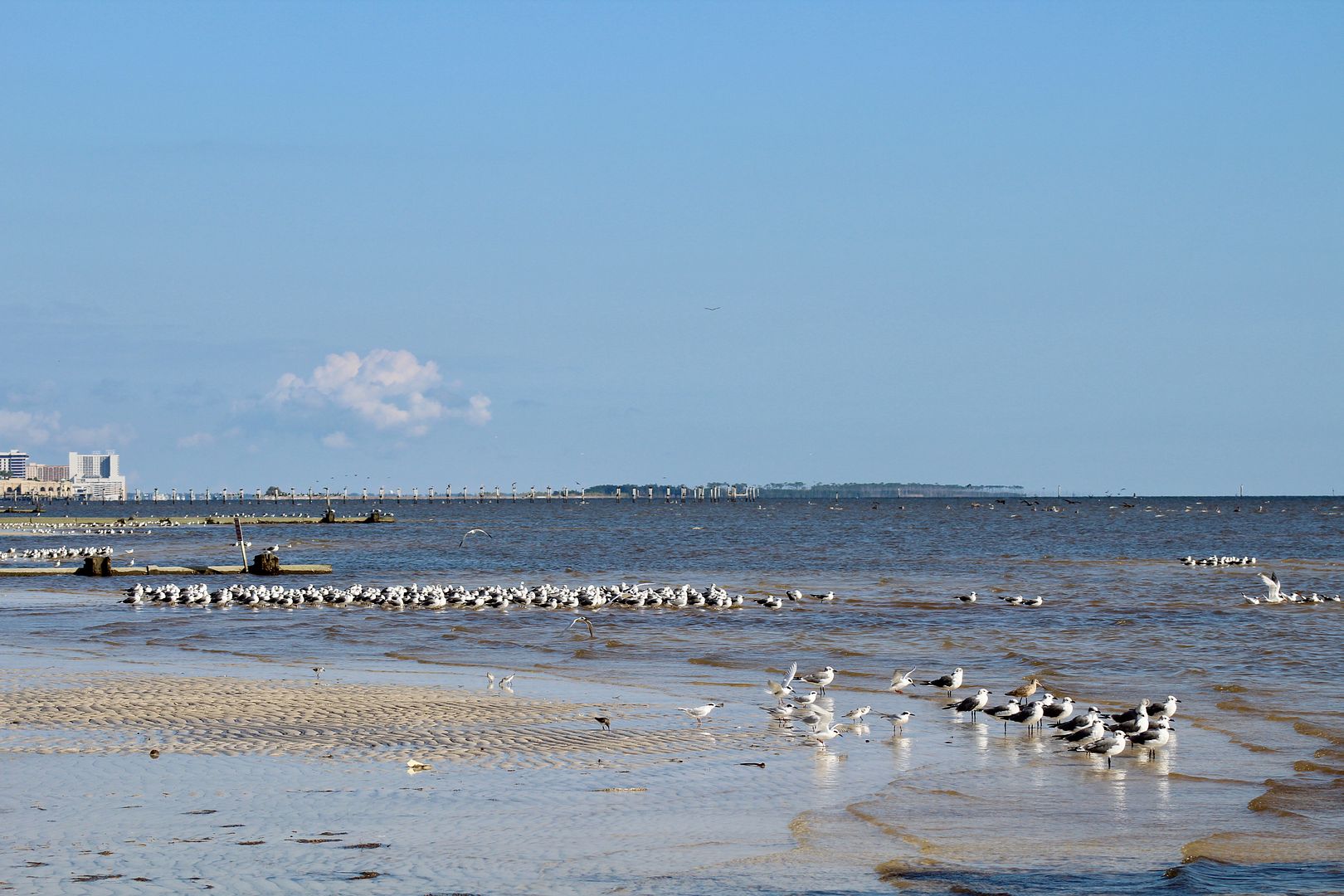 As we walked along the beach, flocks would sometimes take flight while others held their ground. The great blue heron was particularly beautiful in flight.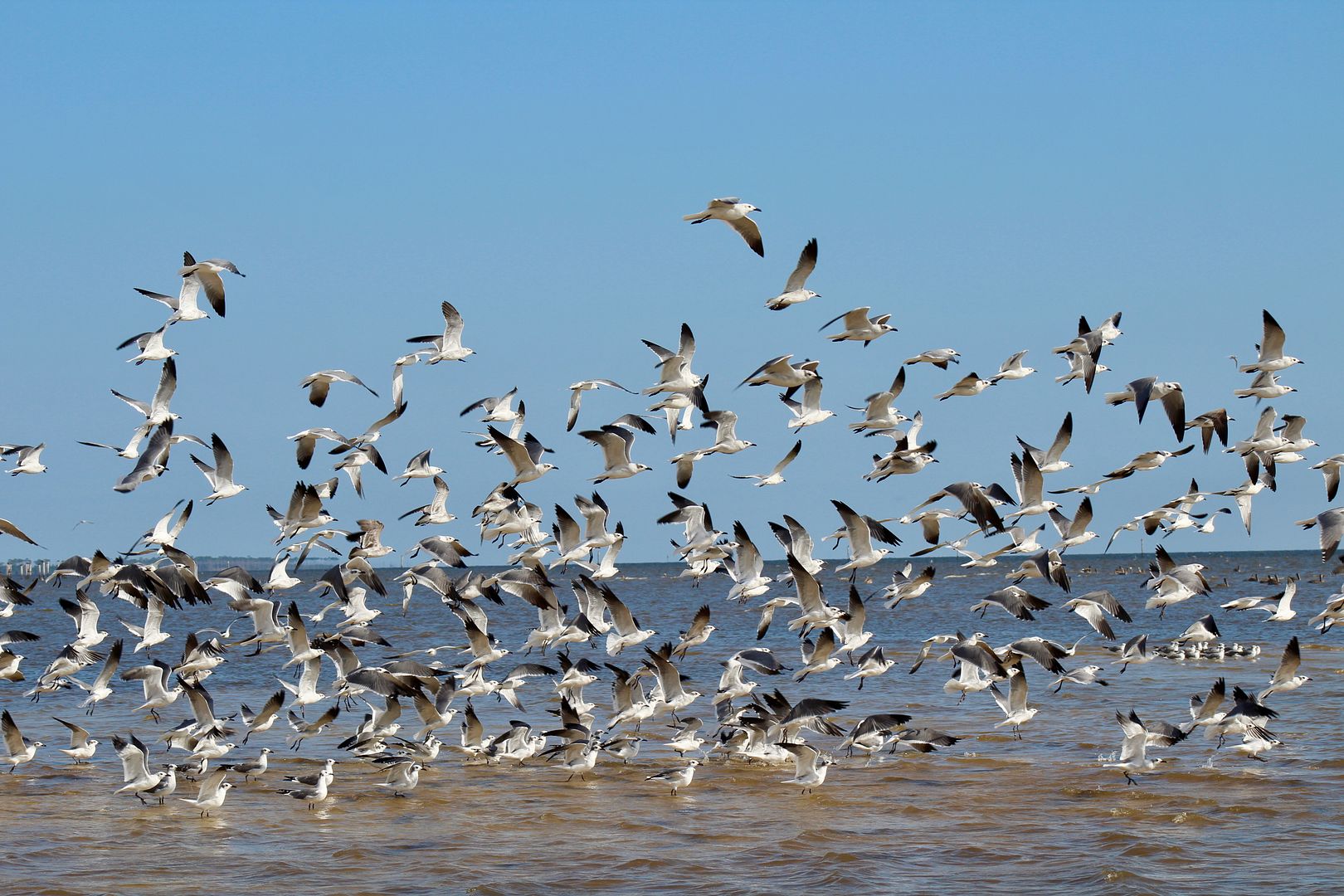 The ridges in the sand along with the sea grass created a pretty picture.
It's always interesting to see what's washed up along the coast. You can be sure Sadie will sniff everything she can find! Here are a couple of crabs, a partial sting ray, and a jelly (there are always lots of different varieties of them).
We love the beauty of the beach here in Biloxi.