This state park is on 4,000 acres of the northeastern foothills of the Santa Catalina mountains near Tucson. We stopped here for some hiking with Sadie after visiting the Casa Grande Ruins National Monument.
When we arrived at the entrance the gates were closed because the park is only open Saturdays and Sundays. The Kannally ranch house is open for tours then.
The park has 15 miles of hiking trails; some permit dogs, horseback riding, and mountain biking. Others are reserved for hikers only.
There was a sign on the gates that some trails can be accessed from a parking area near the intersection of Rte 77 and American Avenue seven days a week. We drove around a bit and found the area where the trailheads are.
We hiked along the Power Line Trail (that connects to the Arizona Trail) for about a mile. Here are some views from there.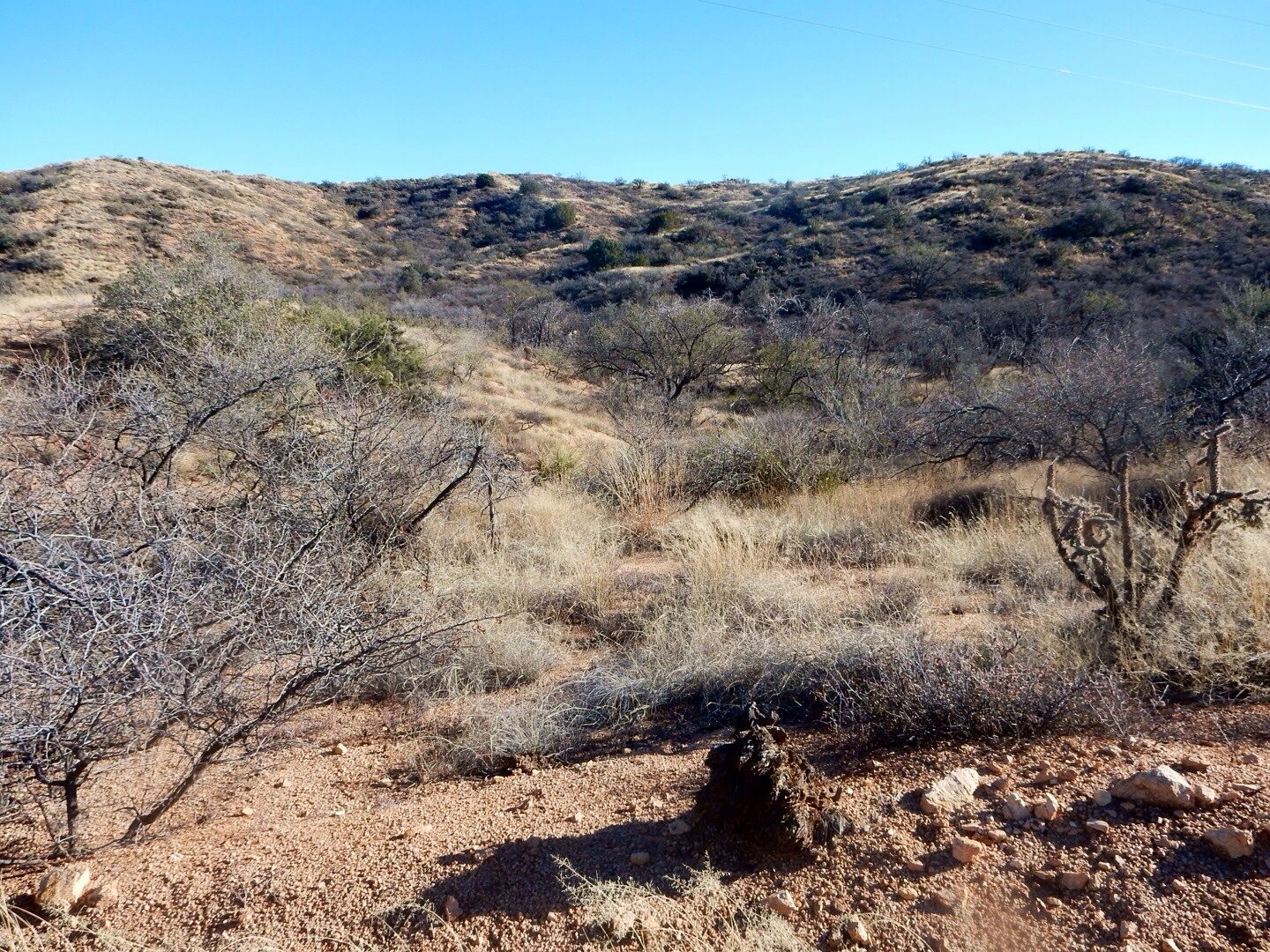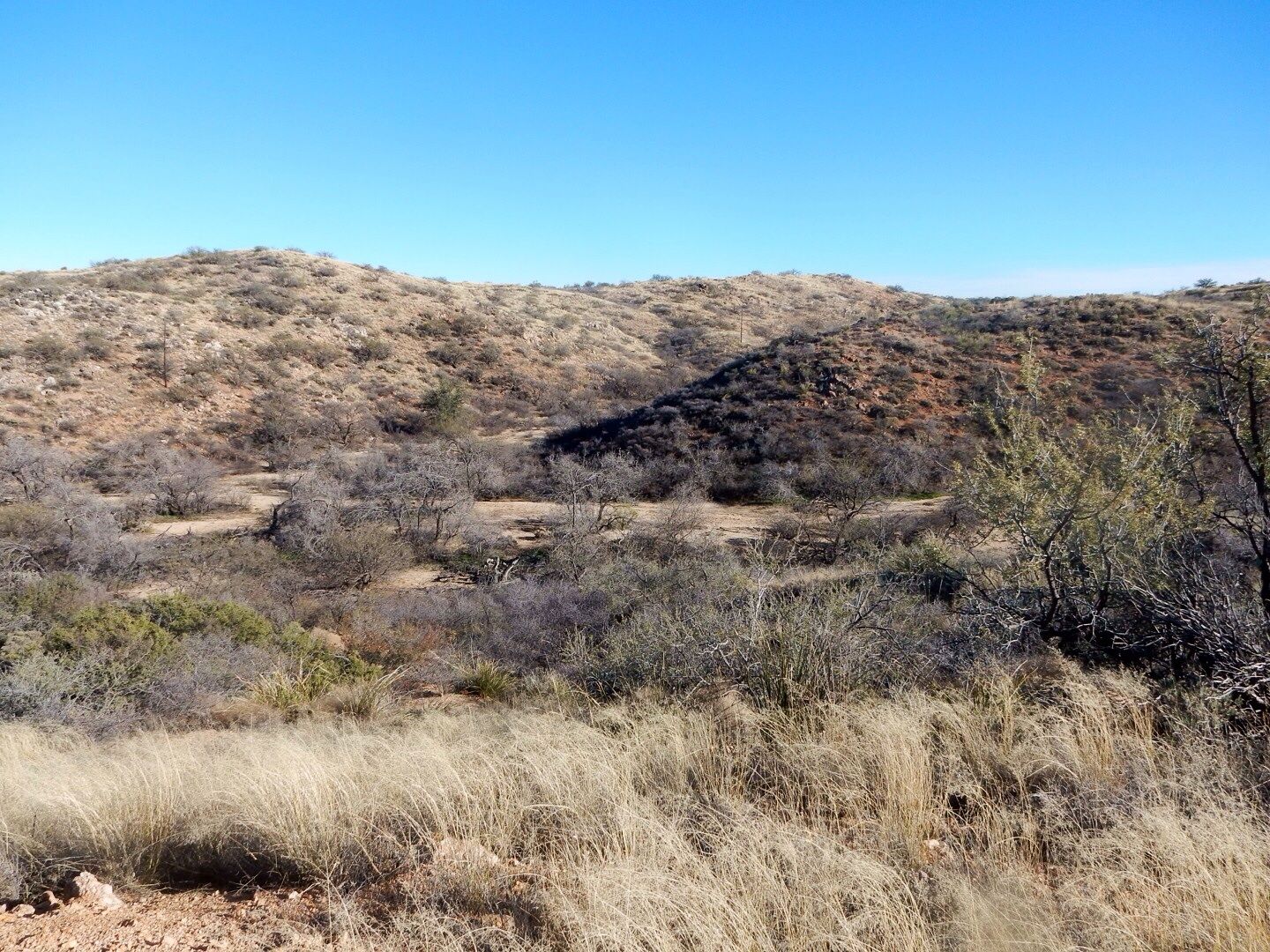 Sadie had a blast exploring this area. We saw no other hikers on the trails.
Loved this view with the mountains in the distance. It was a glorious, sunny day!
Next we explored the Cherry Valley Wash area.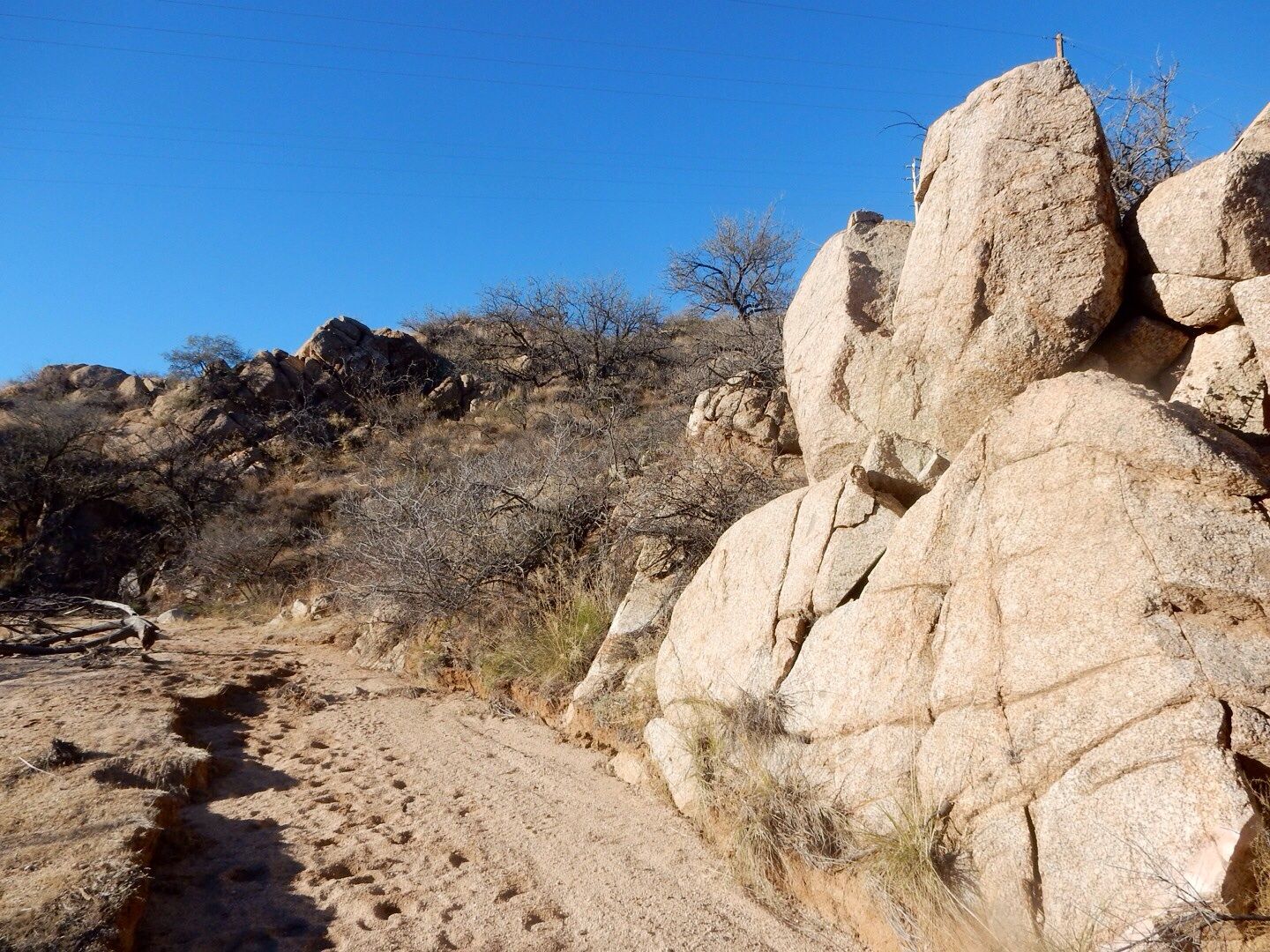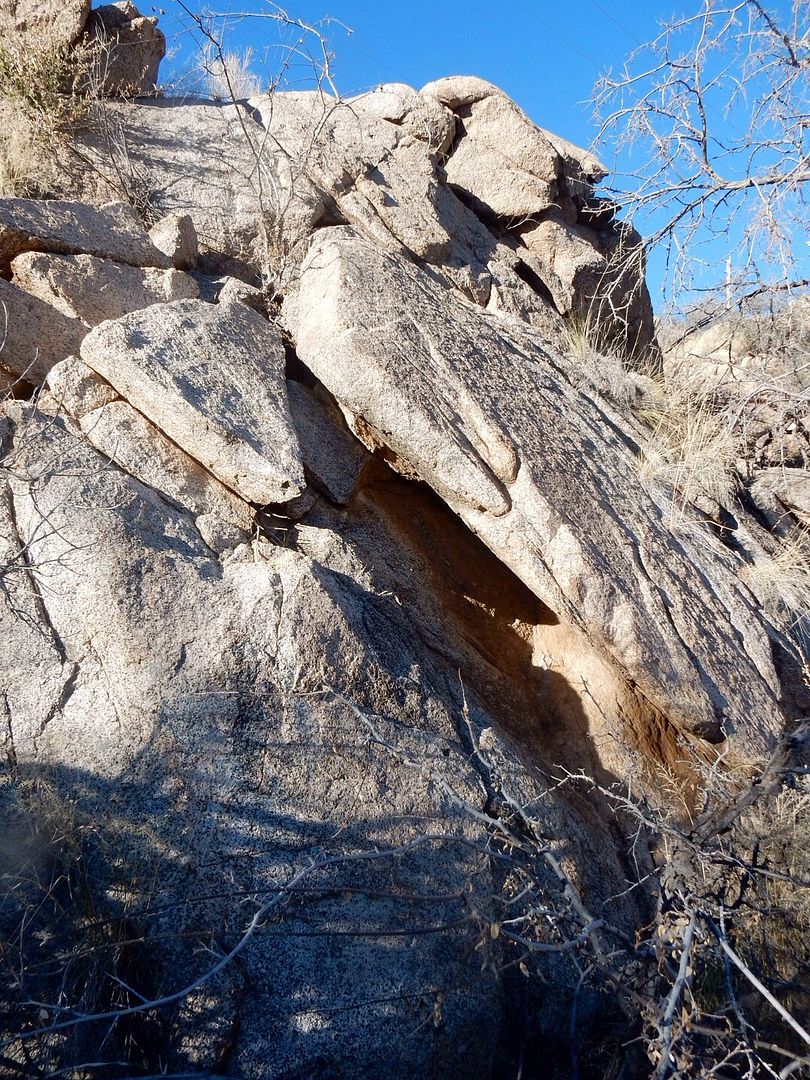 Lots of wide open space for Sadie to run (making her very thirsty!!)
Multiple other trails (Maricopa and Arizona) connect to the Cherry Valley Wash. When it rains, this area is, of course, filled with flowing water.
The day-use fee for Oracle State Park is $7/vehicle. There was a self-pay station where we entered the park on a weekday. At the main entrance is a station where you pay. A Gift Shop and the Kannally Ranch House is also located near that area.
Check out their website for additional information on things to do there:
www.azstateparks.com/parks/orac
As we were leaving the are, a coyote crossed the road in front of us. I caught a picture of him in the grasslands...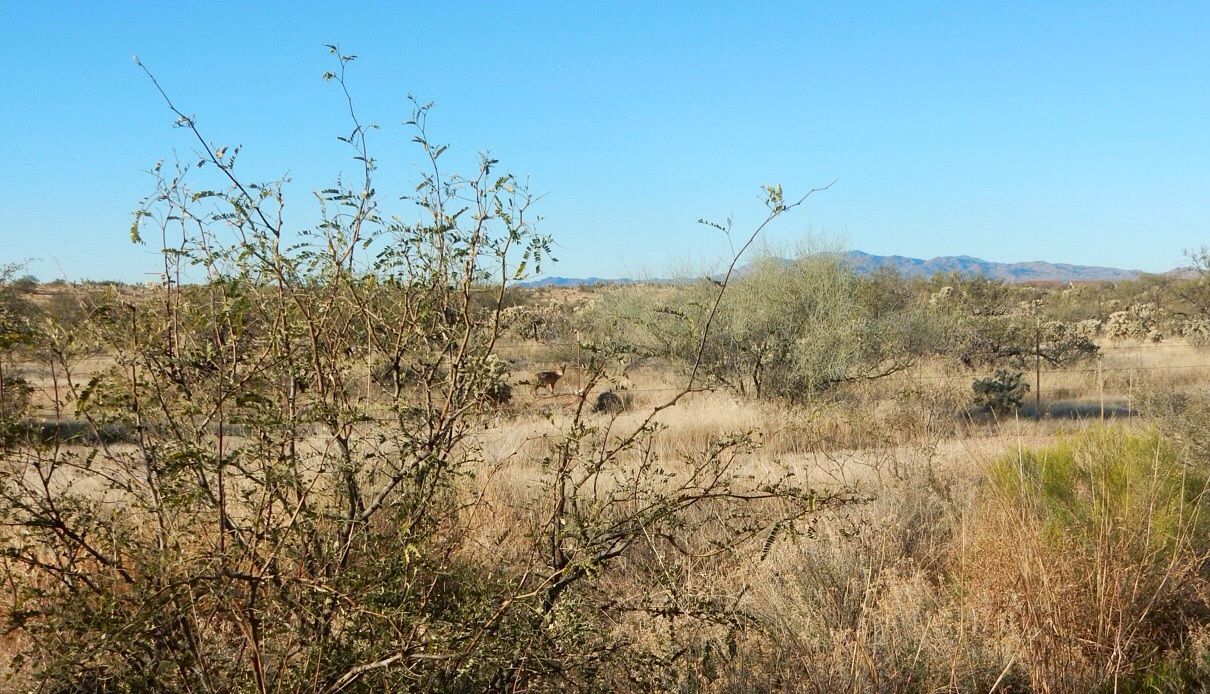 We hear coyotes at night and have seen them in captivity, but this is the first one we have seen in the wild. A nice ending to an enjoyable day.