It rained today in Tucson (a not-too-frequent event) and we went for a hike in the Sonoran Desert late in the day. The noble saguaros absorb the precipitation and literally plump out reserving the moisture for the future. We had read about this but never observed it until today. Check out these fat cacti!
Shadows as dusk approaches.
Sadie, our doggy, really enjoyed this time of day in the desert, too.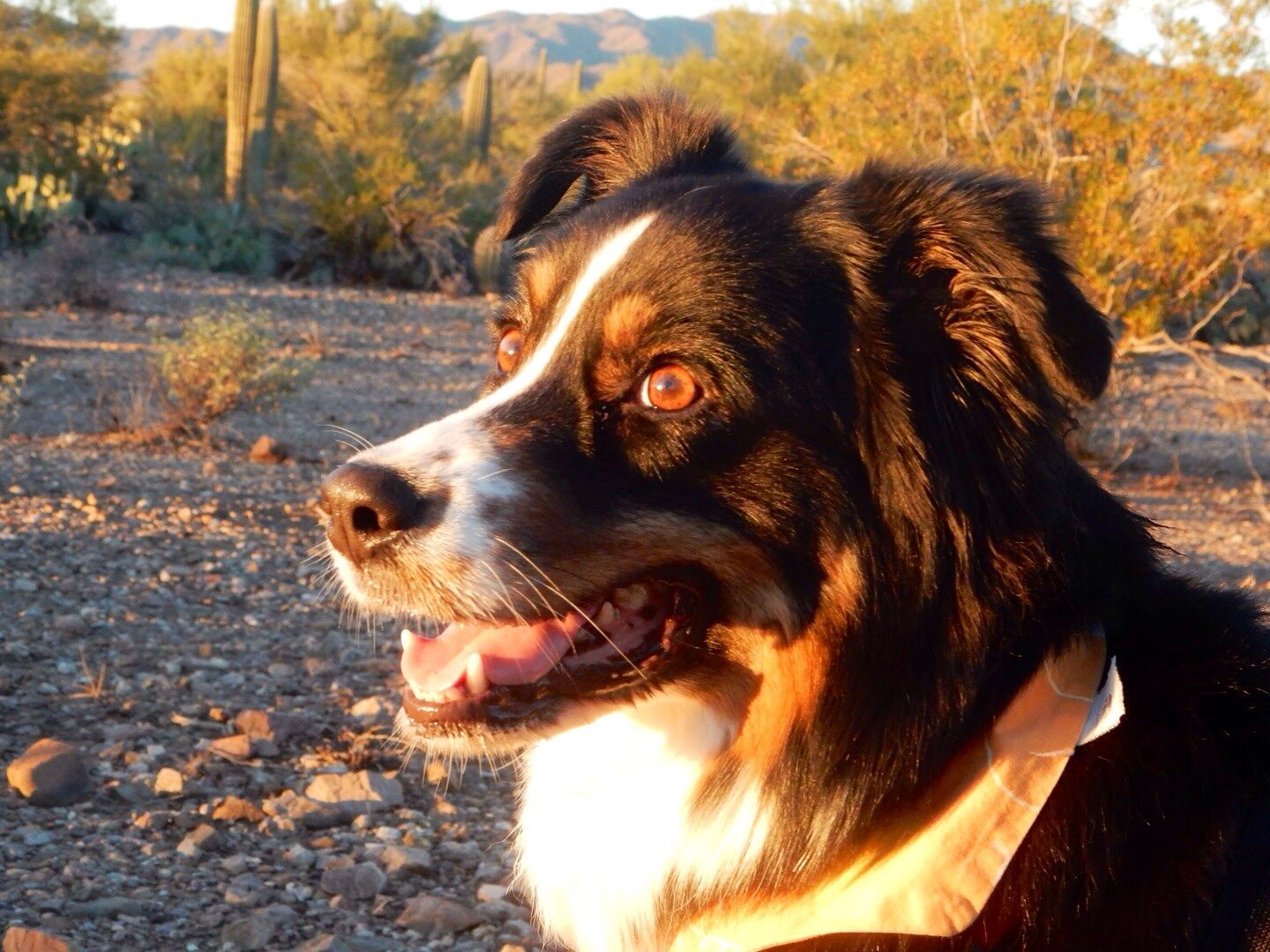 Afternoon light on the Tucson Mountains.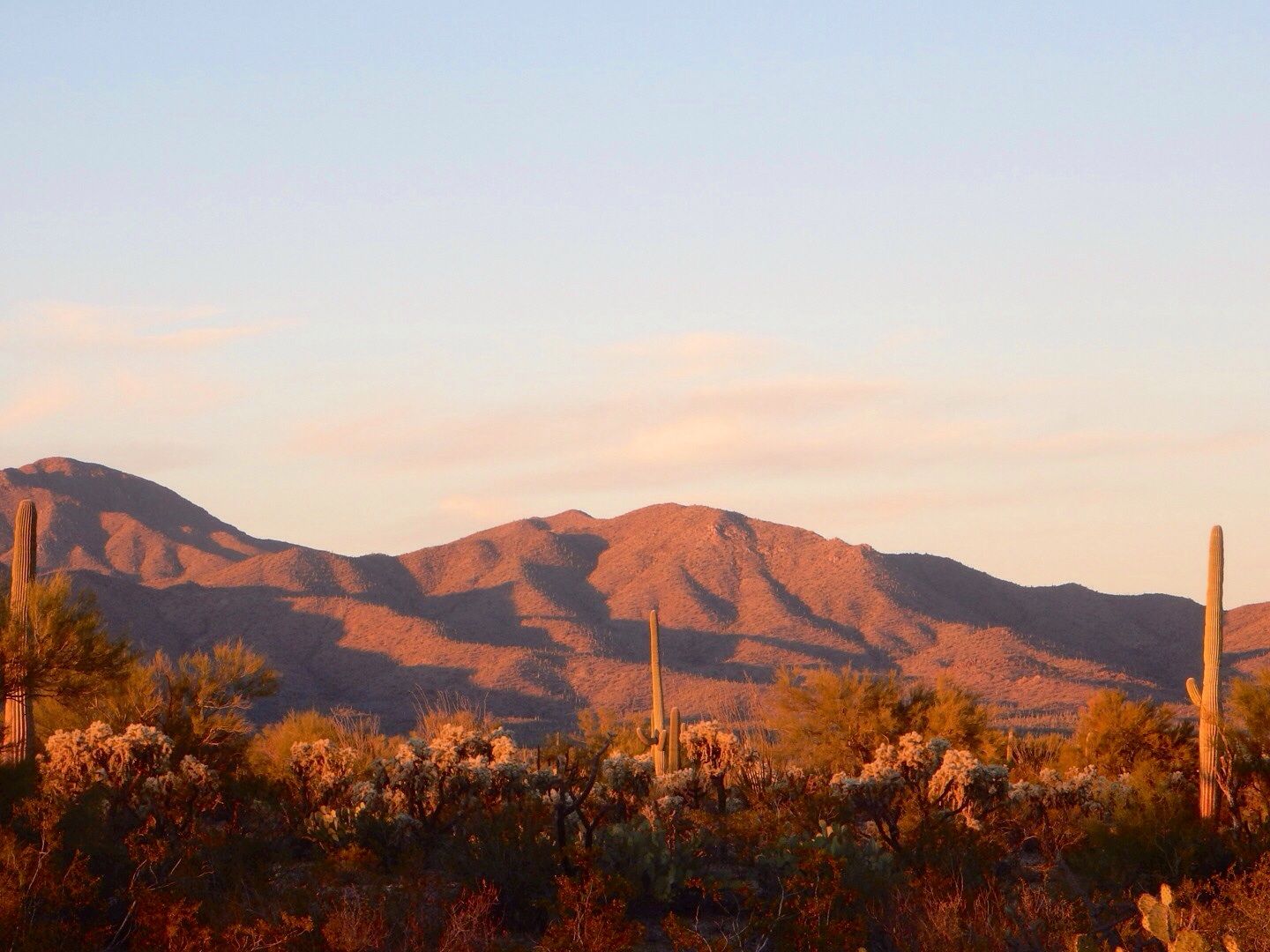 Dusk.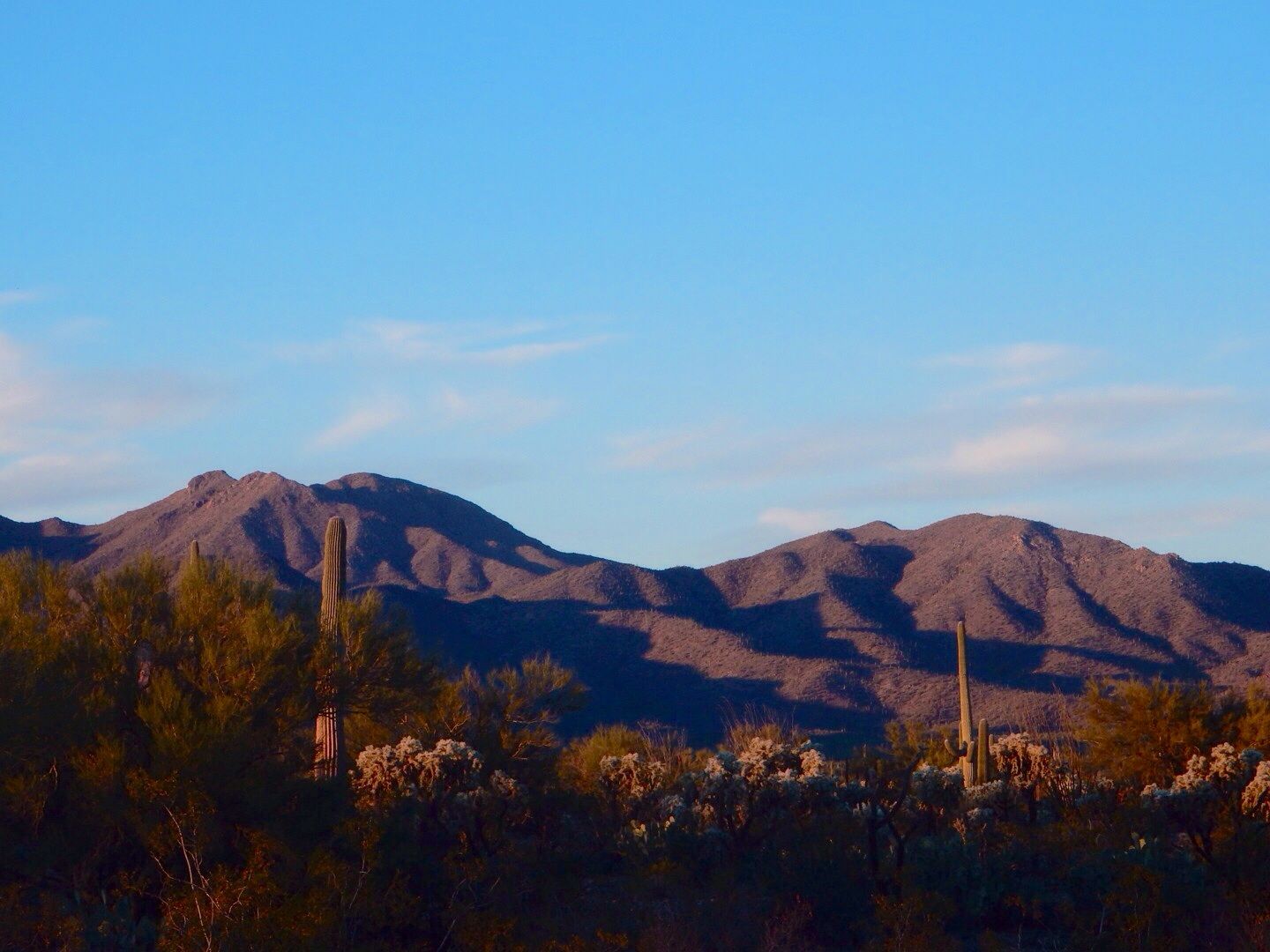 And the sunset.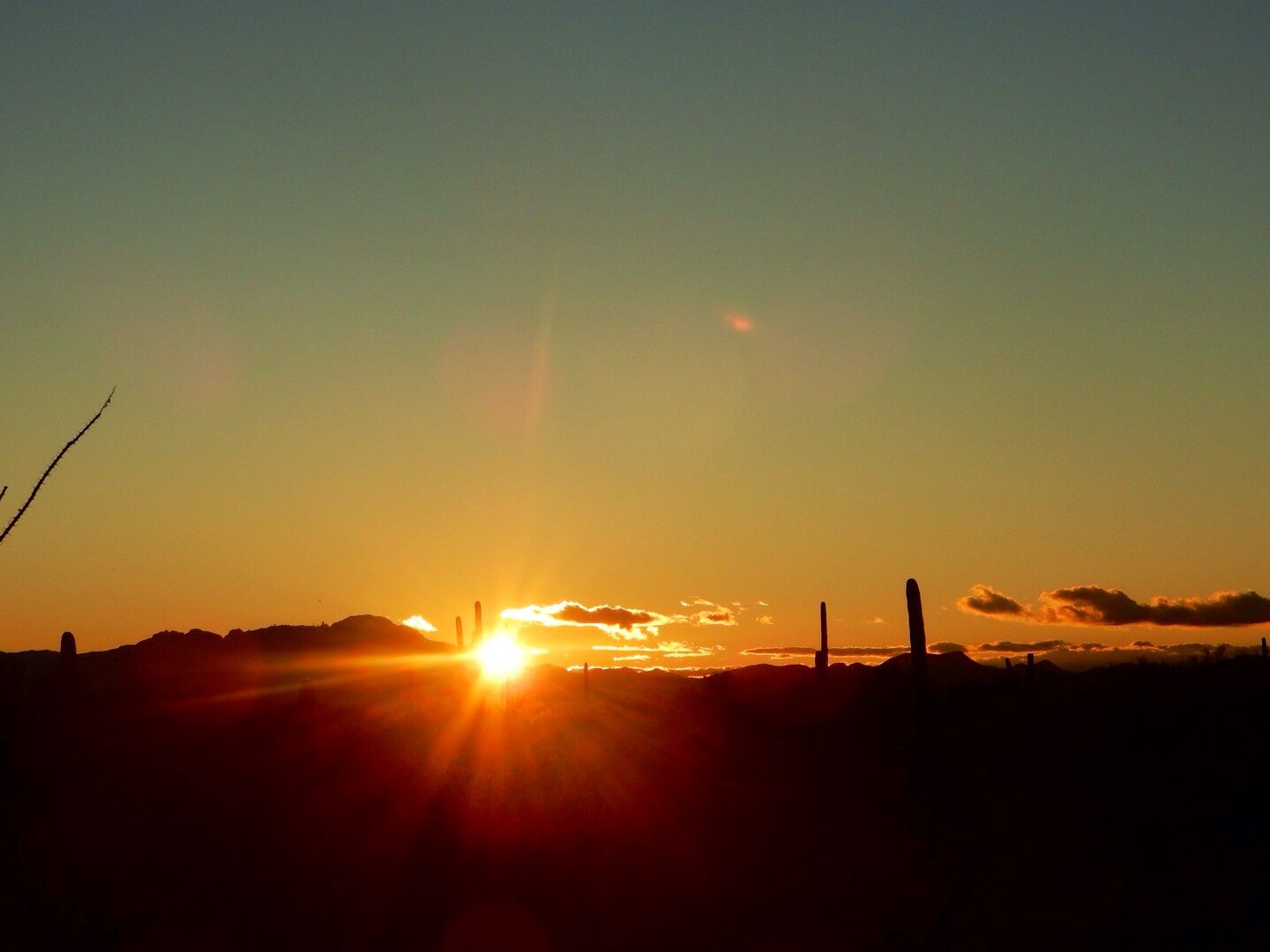 Just beautiful.