This is the first post of a two-part summary of 2016. Below is our itinerary for the year.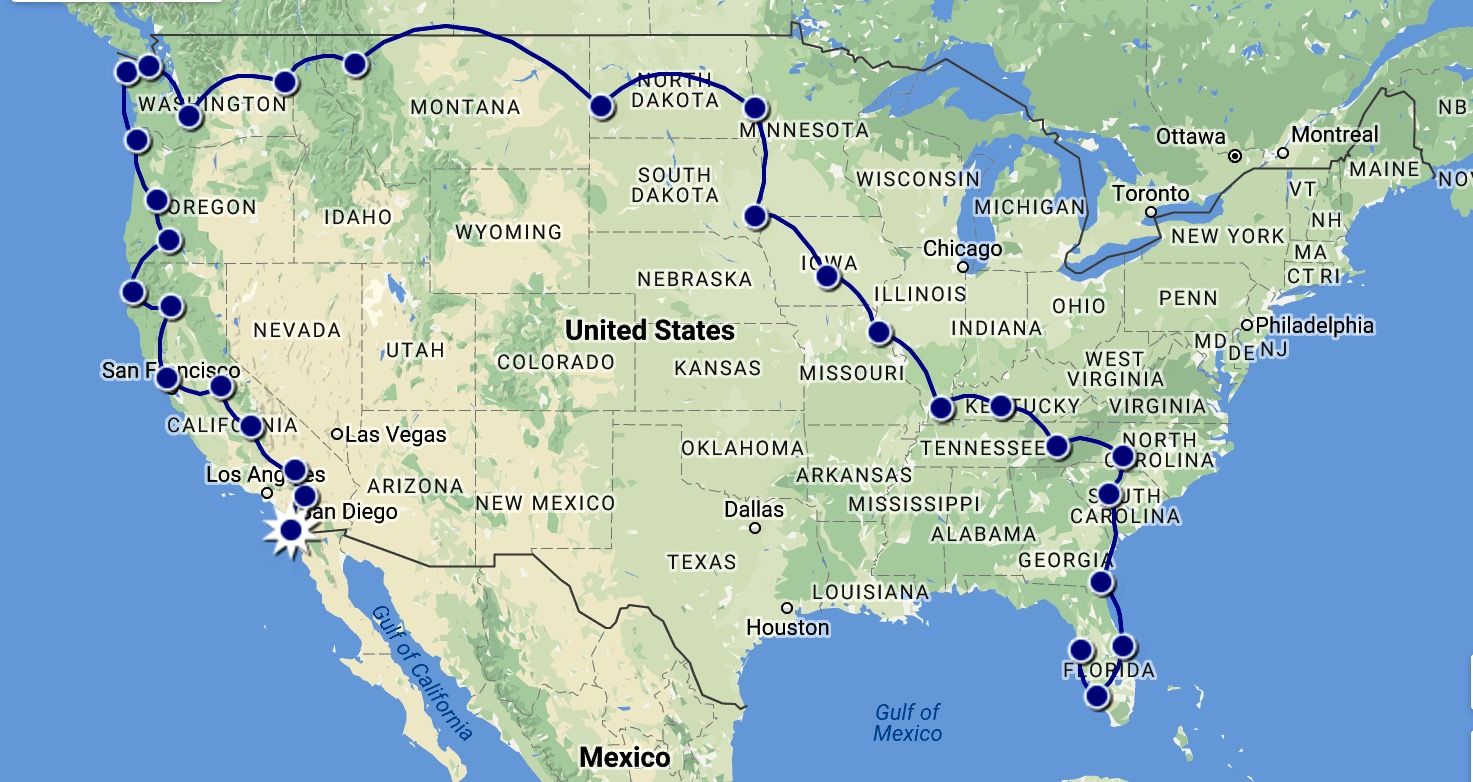 15,200 miles driven in the MINI Countryman (not including miles in tow)
6,700
miles driven in Monaco Monarch (Class A motor coach)
614

miles; longest motor coach drive in one day
47

miles; shortest motor coach drive
32

RV parks/resorts where we stayed
shortest stay = 1 night; longest stay = 60 nights

Places we visited in 16 states
in our motor coach:
21

Museums (wide array of small and large)
18

Beaches (Pacific, Atlantic, and Gulf of Mexico)
17

National Parks (in CA, OR, WA, MT, ND, KY, TN, NC, SC, FL)
14

National Monuments, Historic Sites, Recreational Areas, Preserves
11 County, city, and local parks
12

Visits with family and friends in various locations during our travels


06

National Wildlife Refuges

When I asked John (a man of few words) how he would describe 2016, he said, "Amazing!" In 2015 he said, "Fantastic!" And in 2014 he said, "Awesome!" I am patiently awaiting more details from him, but, again this year, here is my summary. If you are interested in more details, read on.