Looking for a place to eat our picnic lunch, we stopped at
Crest
Lake
Park
in Clearwater, FL, after our visit to the Clearwater Marine Aquarium.
We were happy to find the
Doggie
Days
Dog
Park
here. There is a double-gated entrance for each of the
three
fenced-in
dog
parks
(for dogs of different sizes).
Sadie made some new friends and generally had fun chasing other dogs (and squirrels, too). We wanted to get some exercise exploring the park. On our way to the path that encircles Crest Lake (1.2 mile), we came to the fitness court. We checked out some of the exercise stations... This is a nice feature of the park.
The waterfowl in and around the lake were fun to watch. Below are white ibis and white ducks in the background. Also shown, is a muscovy duck with her four ducklings (aren't they cute?!)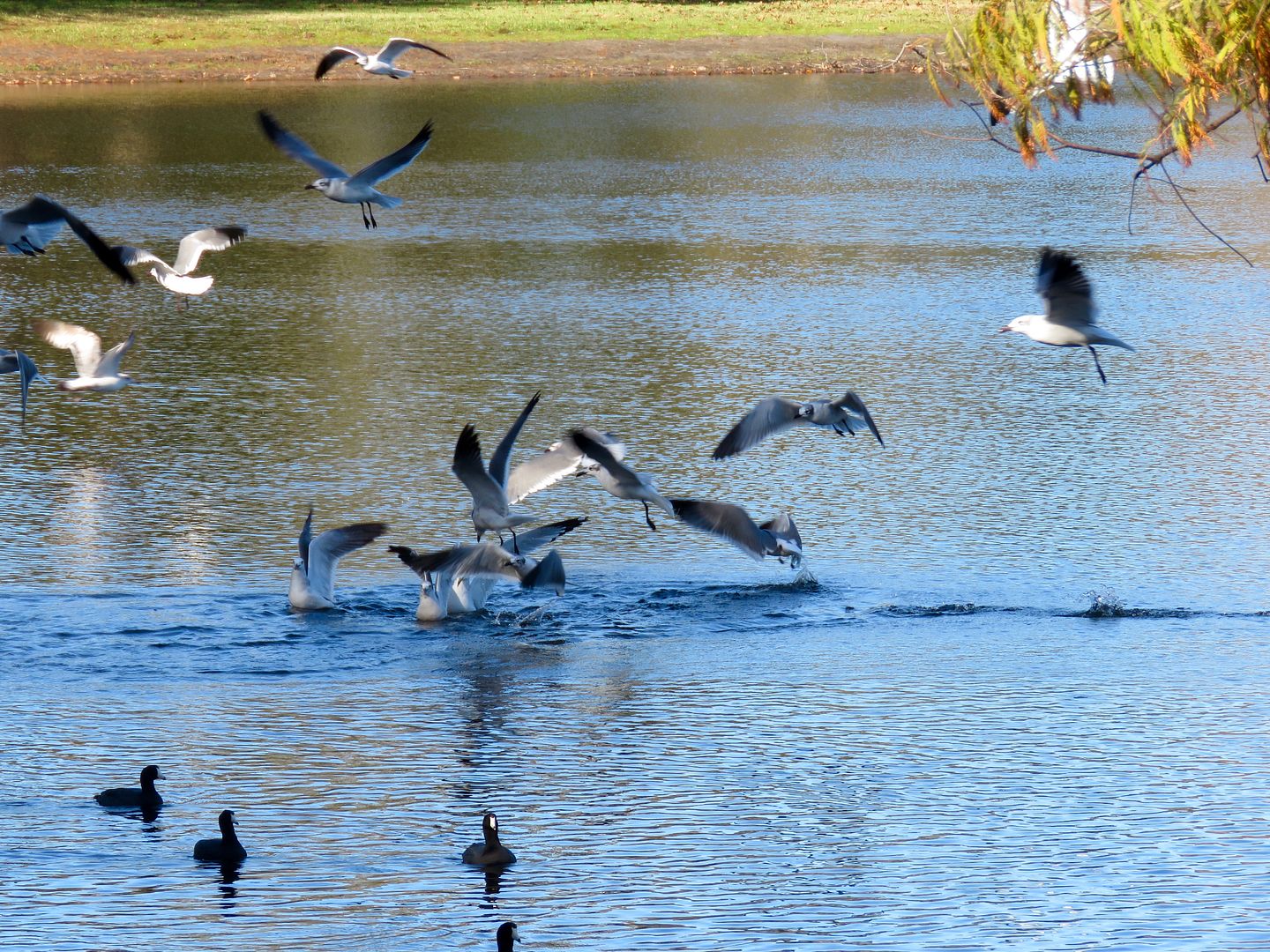 There is a large military memorial at the park built by the Church of Scientology that has a large presence in the community.
We followed the walkway around the lake. There are picnic tables, a wooded area, and playground in the park. Fishing is permitted in the lake.
I was surprised to see these muscovy ducks in the trees...I thought they liked the water!
This is a small park, but the dog park is great and the lake is very picturesque. We are enjoying all of the local parks we have discovered in the Tampa Bay Area.