Since we began full-time RVing about three years ago, we have established a tradition of going out to
dinner
the day before we leave for our next destination. We usually do laundry, thoroughly clean the motor coach, pack stuff for travel, and then enjoy a nice, leisurely dinner out.
Tonight we decided to try Cirella's Restaurant (as I found a good bargain for dinner and it had good on-line ratings). It is a an Italian Bistro and Sushi Bar with an interesting menu that is half Italian and half sushi.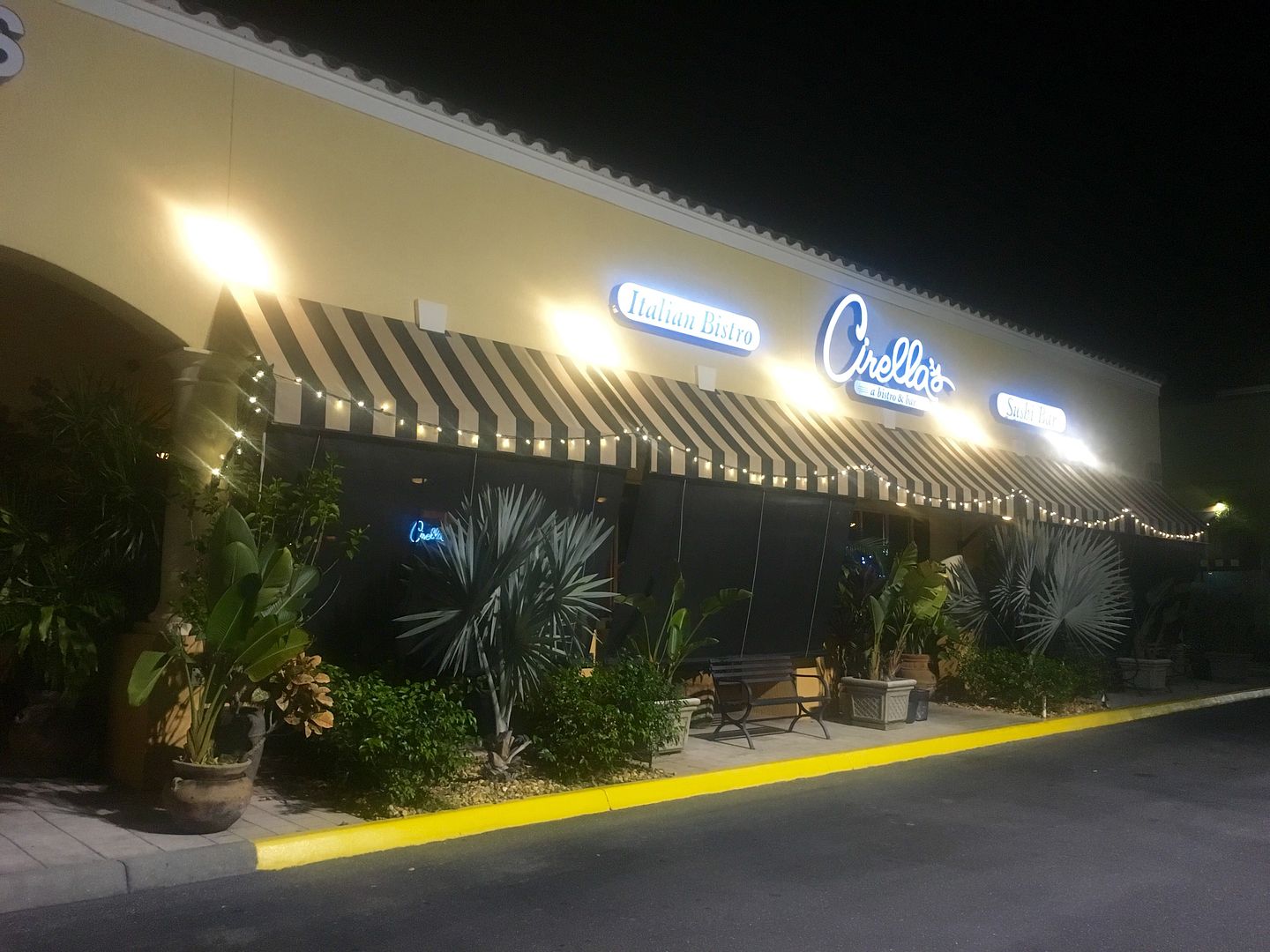 The restaurant was doing a great business on a
Wednesday night
with most of the indoor tables filled. Here is a photo of the sushi bar as well.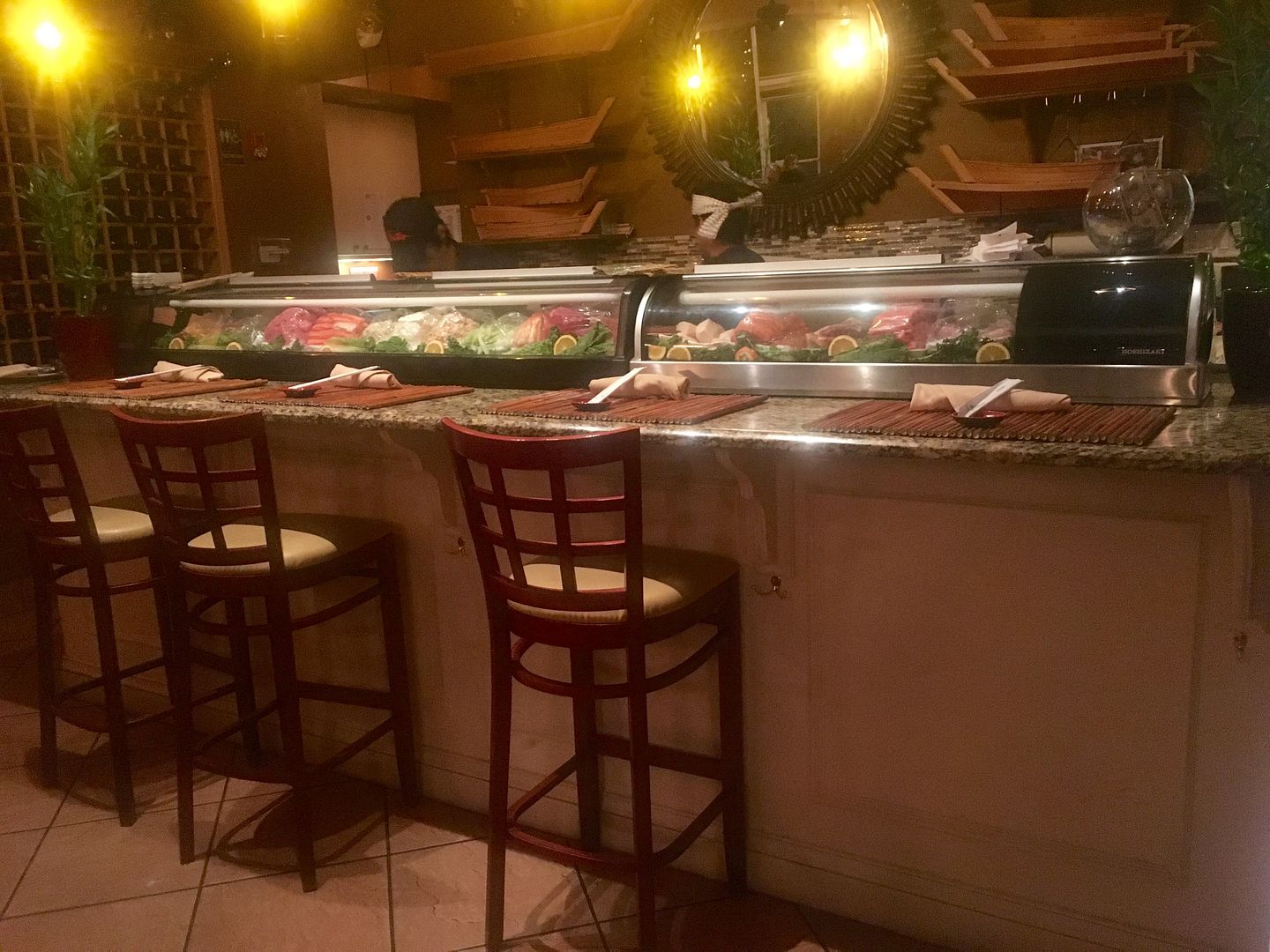 Nightly specials are offered as well as an early bird menu (half sushi/half Italian) that is a fixed price ($40) for appetizer (salad or soup) and entree for 2 plus a bottle of wine. That's a bargain. I had the lasagne (superb) and John had the chicken parmigiana (also very good) with salads to start. The white wine (I know, you're supposed to drink red with Italian food) was a good bottle of Savignon Blanc that I enjoyed. They will cork it and seal it into a plastic bag, so you can take it home if you do not drink it all at dinner.
Our table was on the covered patio in the front of the restaurant. We could have brought Sadie to the table, but decided to leave her in the car (nearby) because it was a very cool evening. But, we really liked having the option.
Our server was a lovely young women, Janelle, that provided excellent service. We enjoyed chatting with her about her kids and our travels. We really like everything about this place! Here's a photo of Janelle with me and then another of John and me.
Next to the restaurant is a movie theatre that has this lovely outdoor sitting area.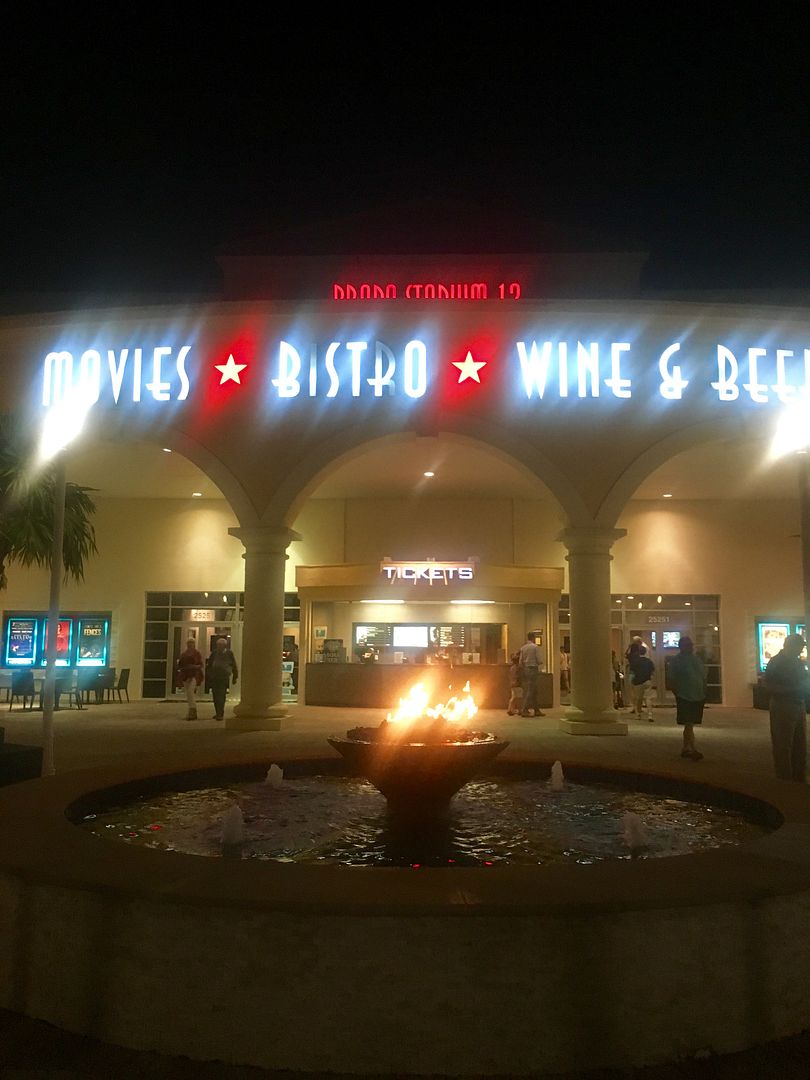 This was a great way to end our two-month stay in Bonita Springs. We would highly recommend Cirella's! They have two other restaurants in the state of New York.