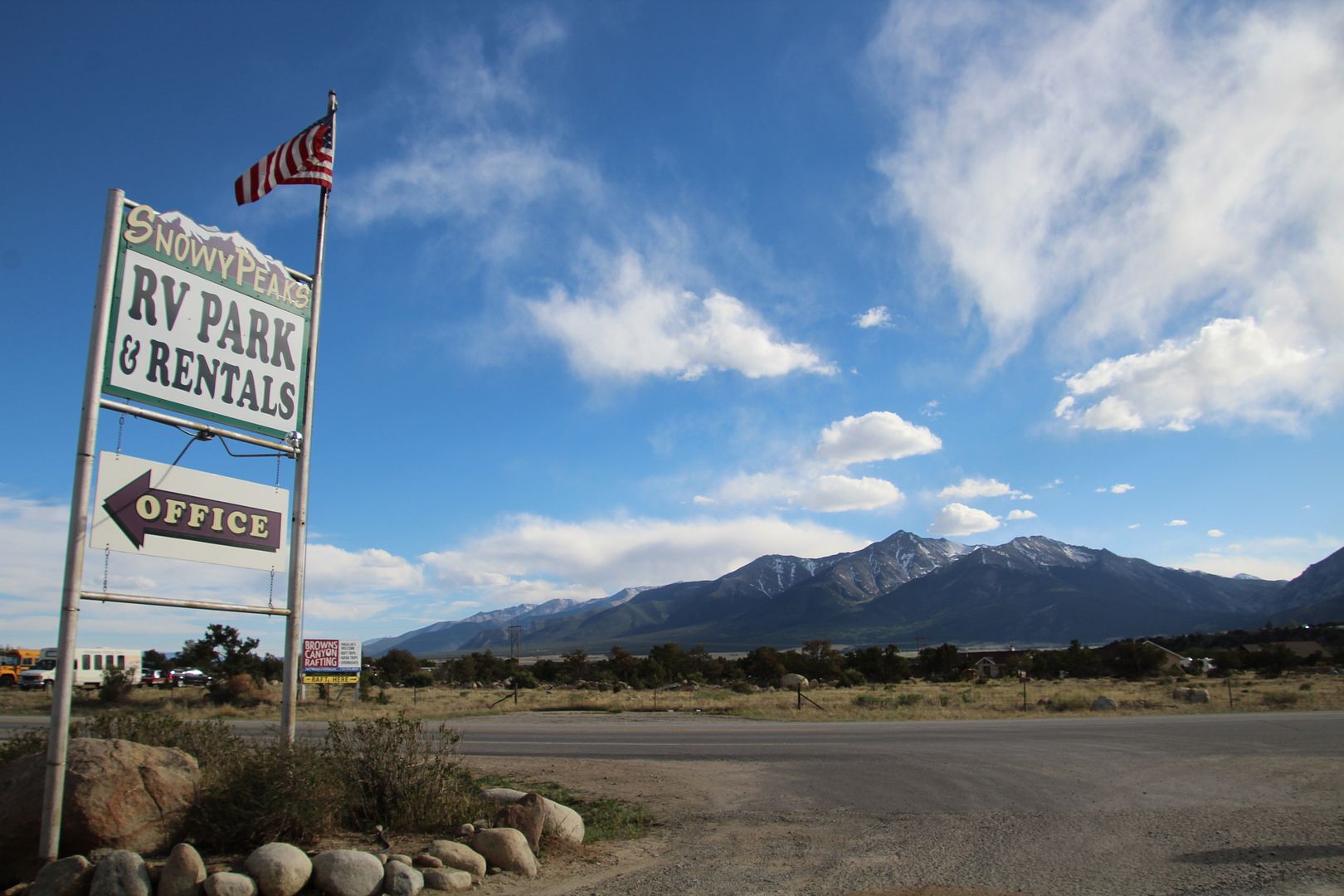 Rating: 3.5 on a scale of 5
Location
: This park is on Highway 24 in Buena Vista, CO, and was halfway between Mesa Verde and Estes Park for us. Everything we needed was nearby and we enjoyed exploring the town and surrounding area.
Lot size: Our lot (#52) was a full hook-up, pull through. There was a nice grassy area and picnic table with some shade. We had plenty of room for our tow dolly (did not have to disconnect) and Mini Countryman.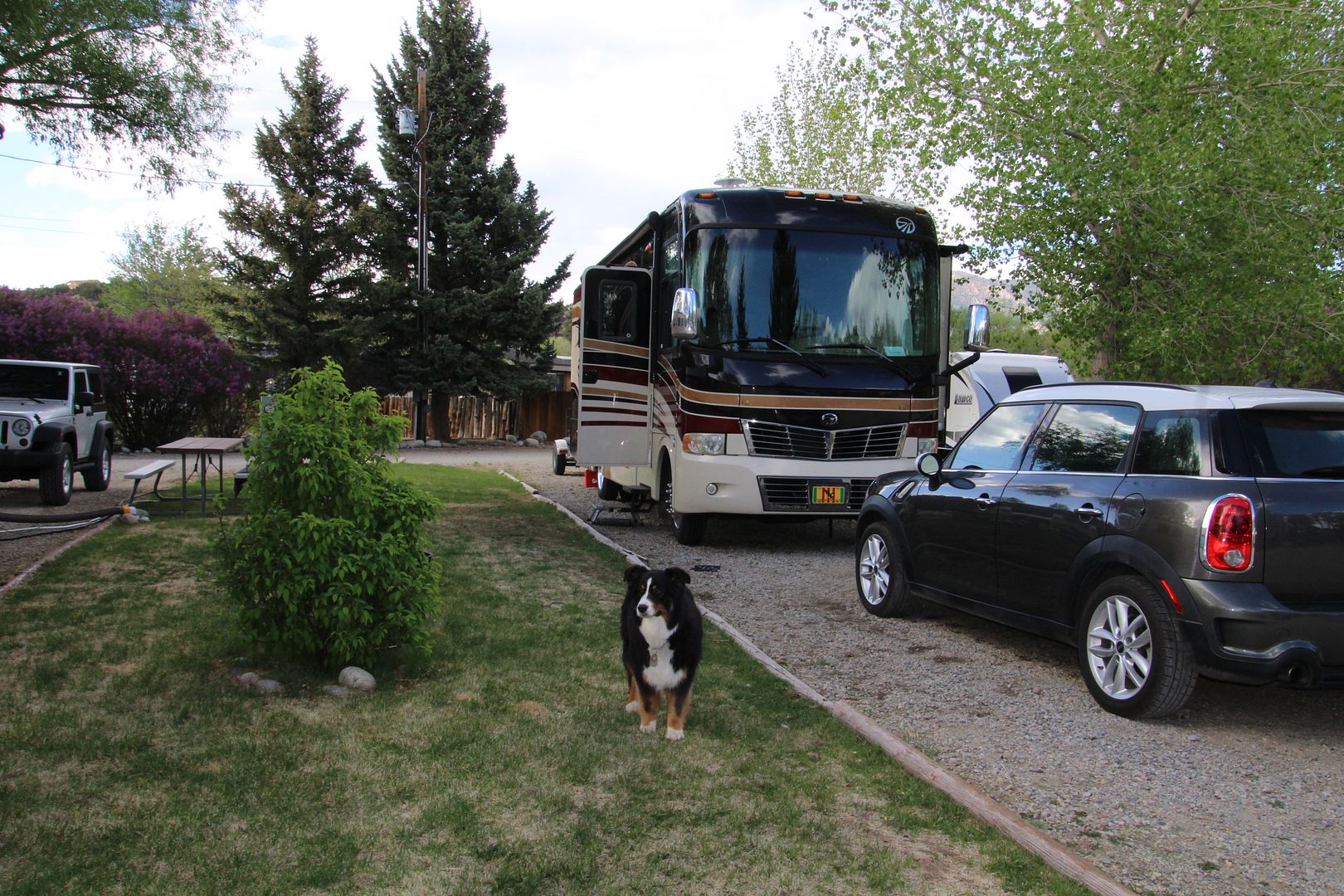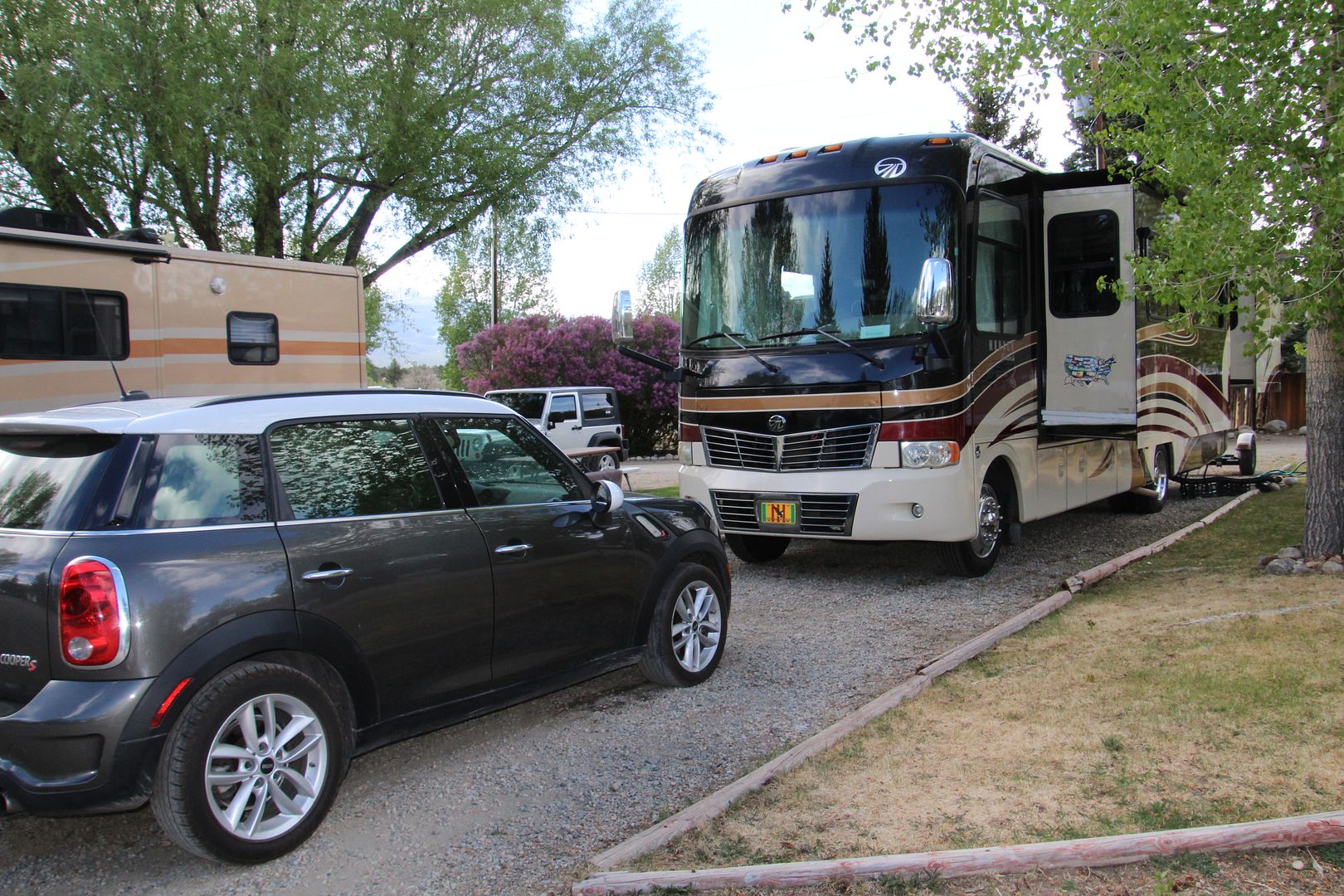 Amenities: The wifi was useable only some of the time. We were able to pick up TV stations over air. The laundry room and restrooms are open 7x24. There are restrooms in the office building, where the laundry is, and there is a second restroom building as well. We never used them, but did do our laundry here (4 washers, 4 dryers). Propane is also available for purchase here...always a great convenience.
Cost: $398.00/week; $56.85/night
Management: This is a very well maintained park. The folks in the office were very nice and helpful.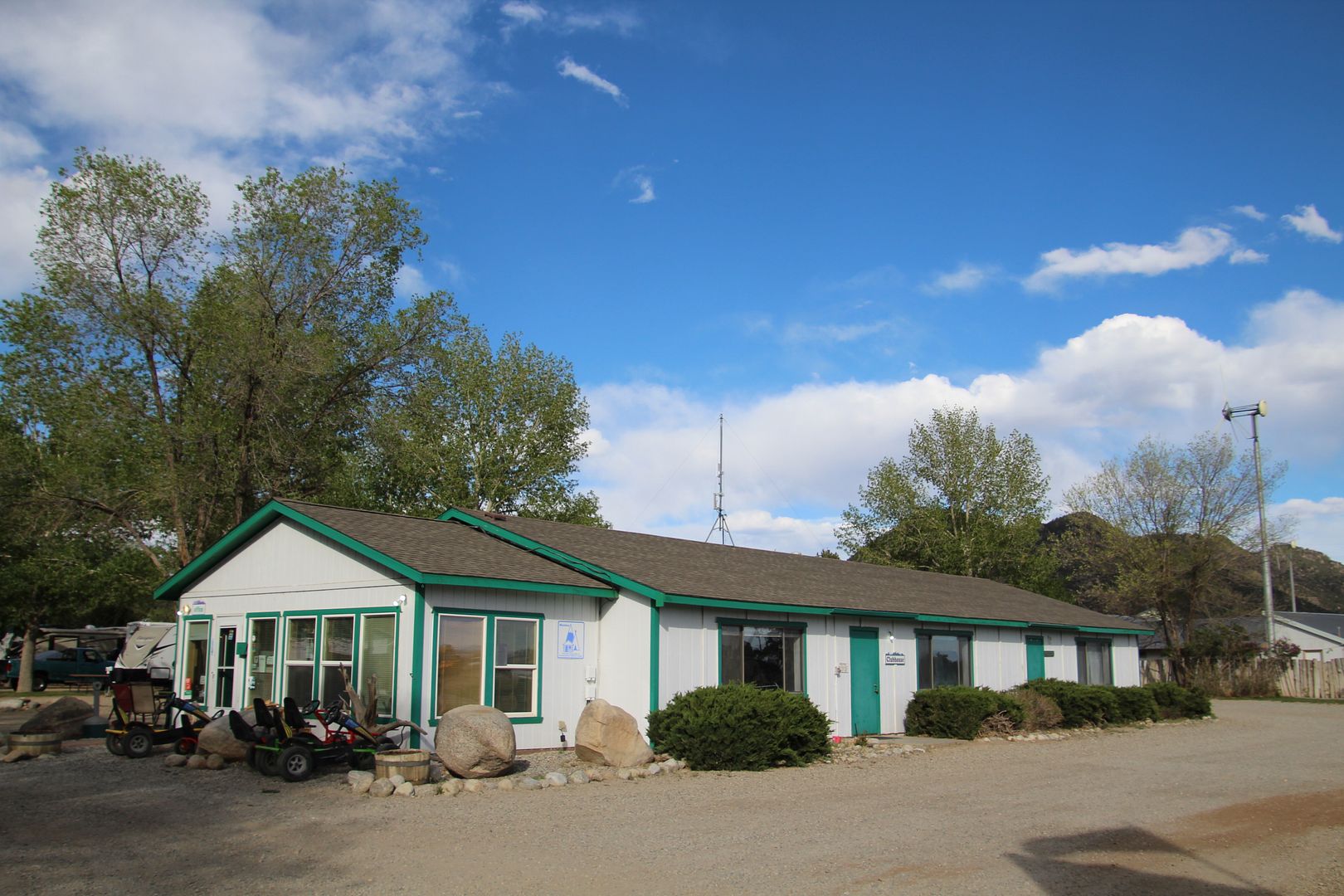 General Comments: Generally speaking, we like this park. It was convenient to the places we wanted to see in the area and our lot was of decent size. However, I would not stay here in the future just because it was so expensive.
Website: www.snowpeaksrvpark.com