Valley of Fire is the oldest state park in Nevada and was established in 1935. It was designated as a National Landmark in 1968. The unique landscape found in the 42,000 acre park was created by complex uplifting and faulting in the region followed by extensive erosion.
Be sure to stop at the Visitor Center to check out the informative exhibits and to pick up a map of the park.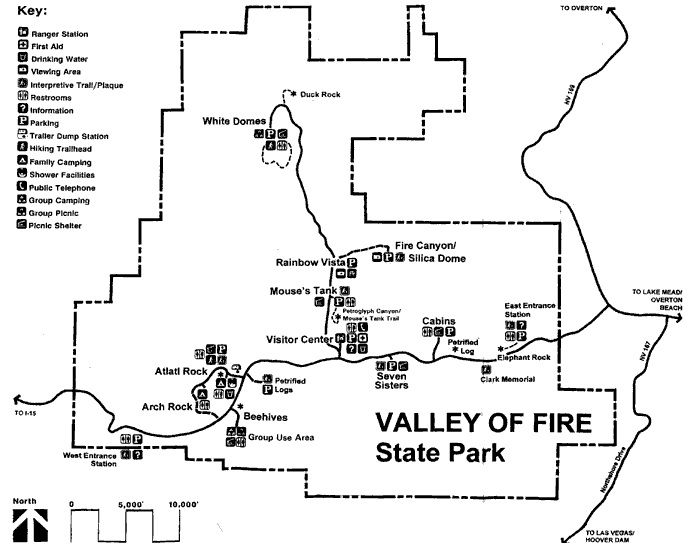 From Mouse's Tank, we drove south past the Visitor Center and turned left to check out Seven Sisters.
Seven Sisters
: These are fascinating red rock formations very close to the road (so easily accessible). Weddings are sometimes held here using the rock formations as a beautiful backdrop. There are numerous picnic areas near the rock formations. Because the formations are so large, I was not able to get all of them in one photo. So here are some shots of them.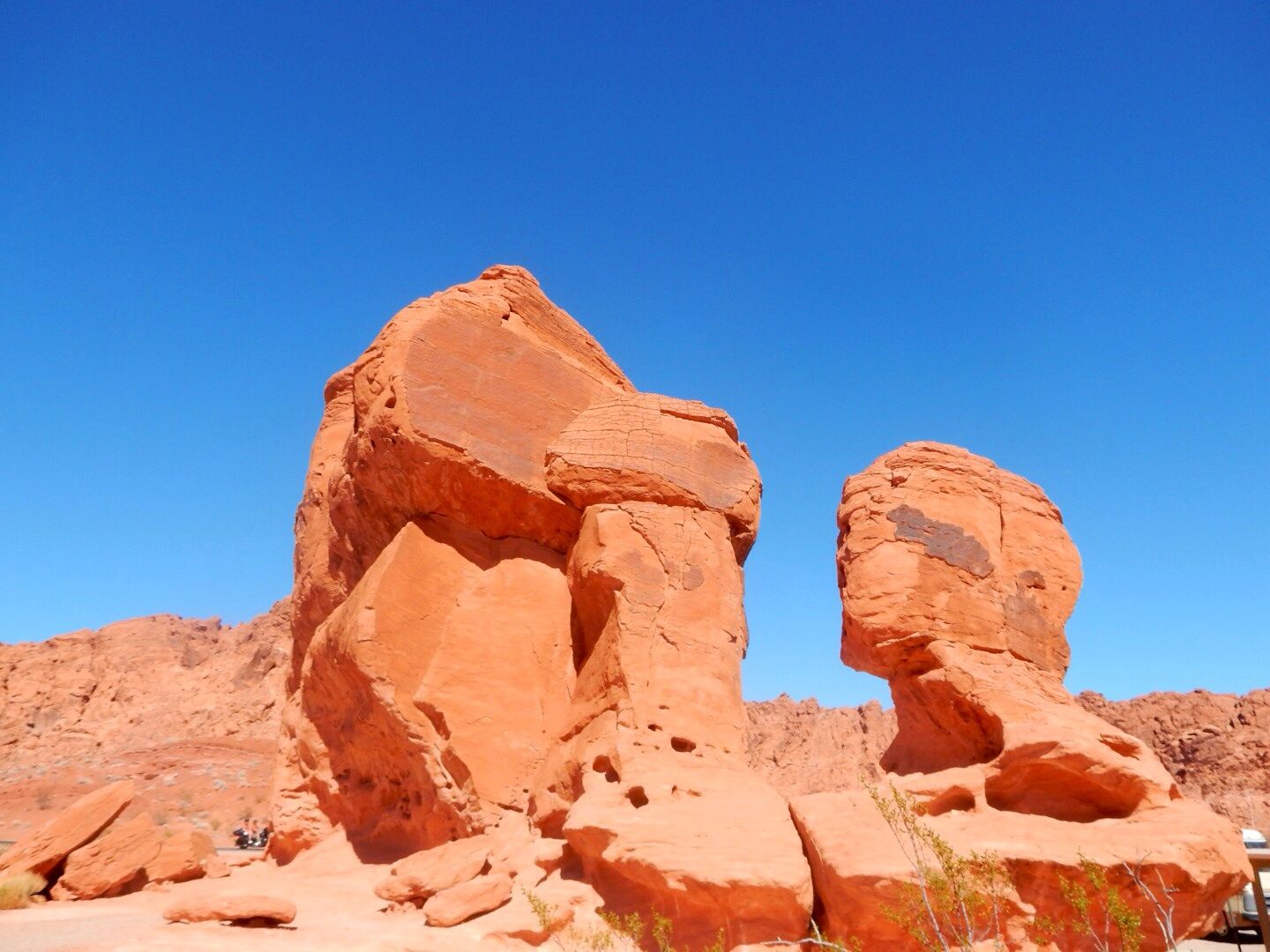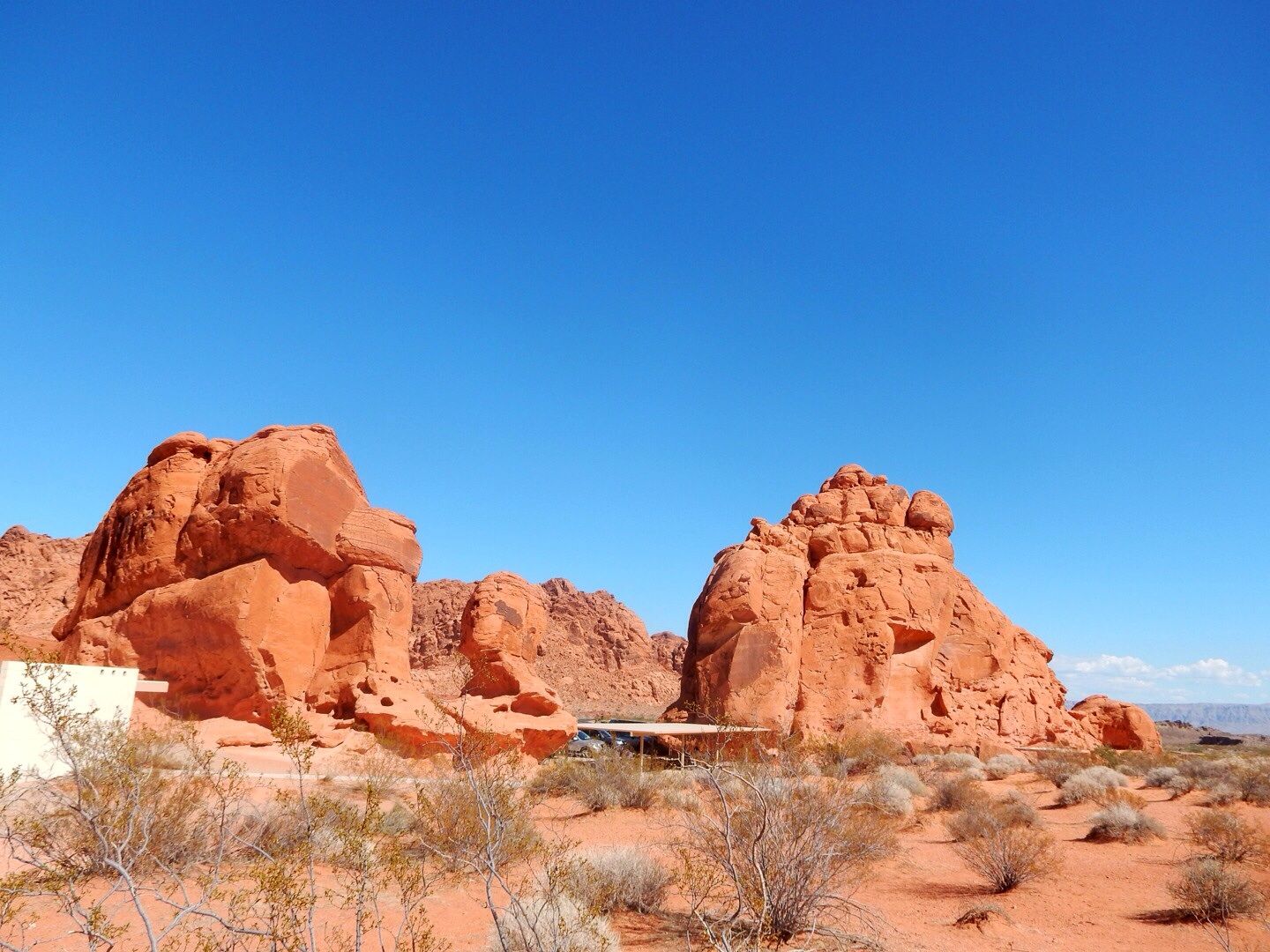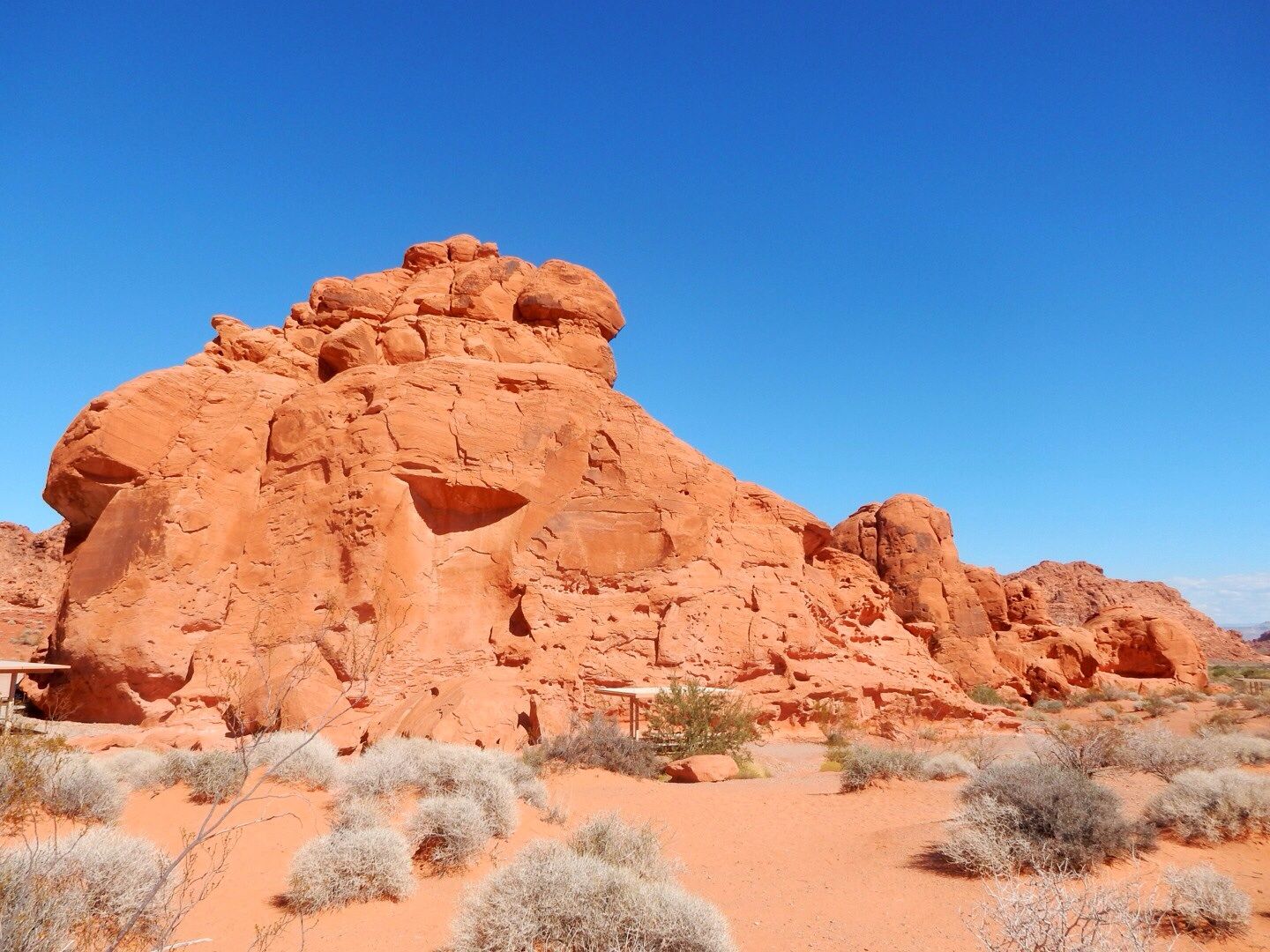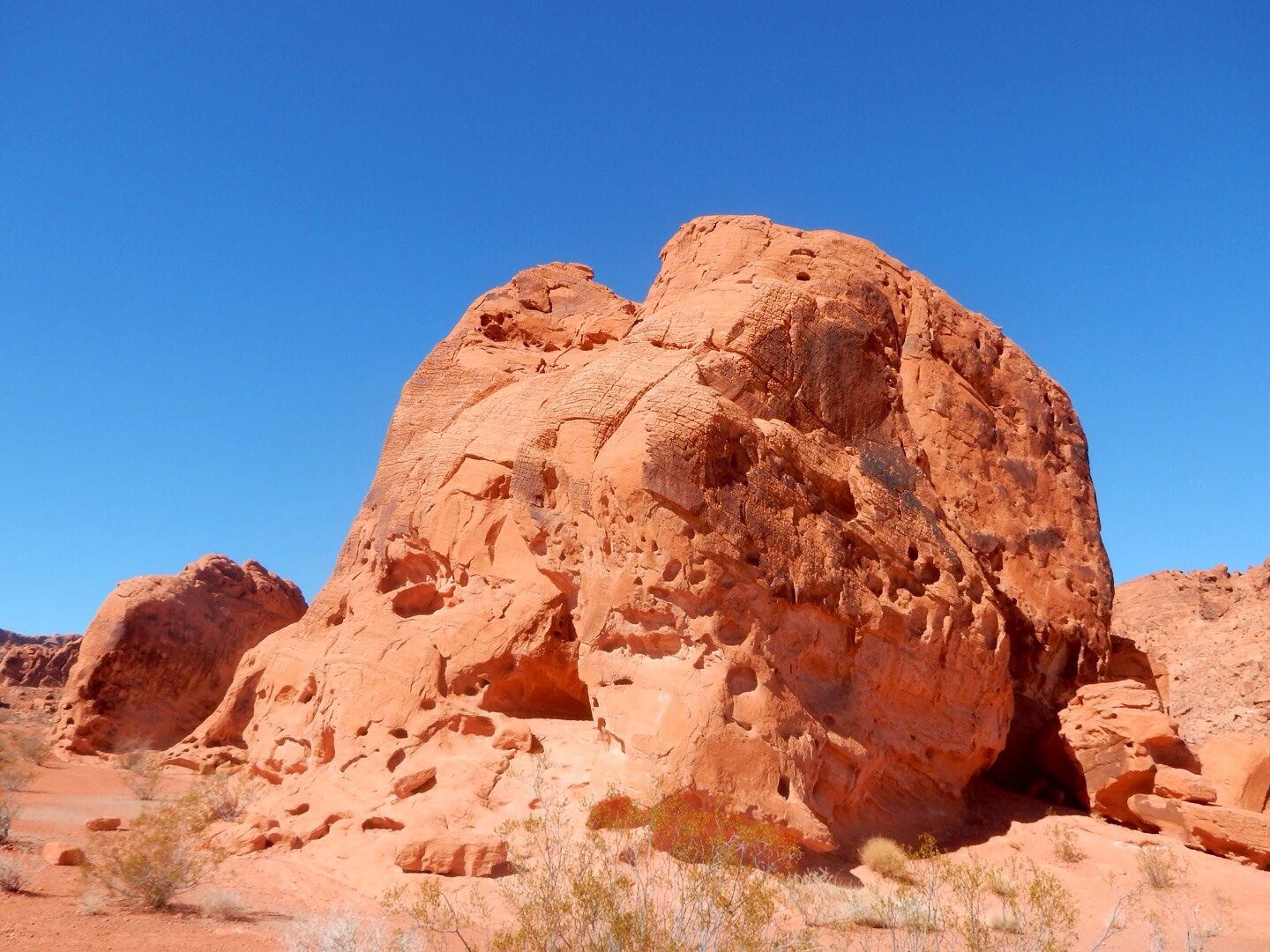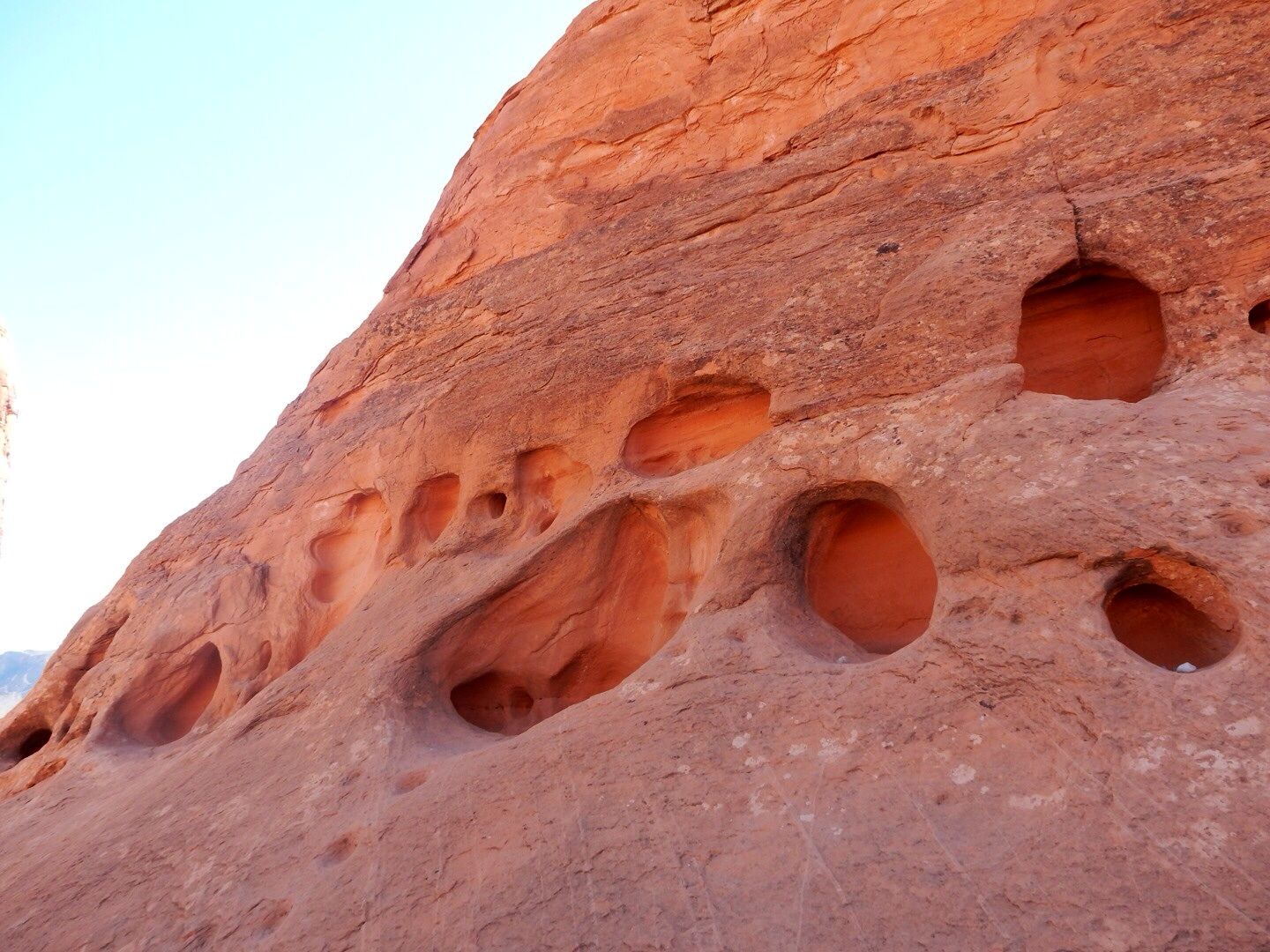 From Seven Sisters continued traveling east and took the a left turn (well-marked by signage) to the Cabins.
Cabins
: These sandstone cabins were built by the Civilian Conservation Corp in the 1930s. They served as shelter for travelers on the Arrowhead Trail. This is another one of the picnic locations in the park.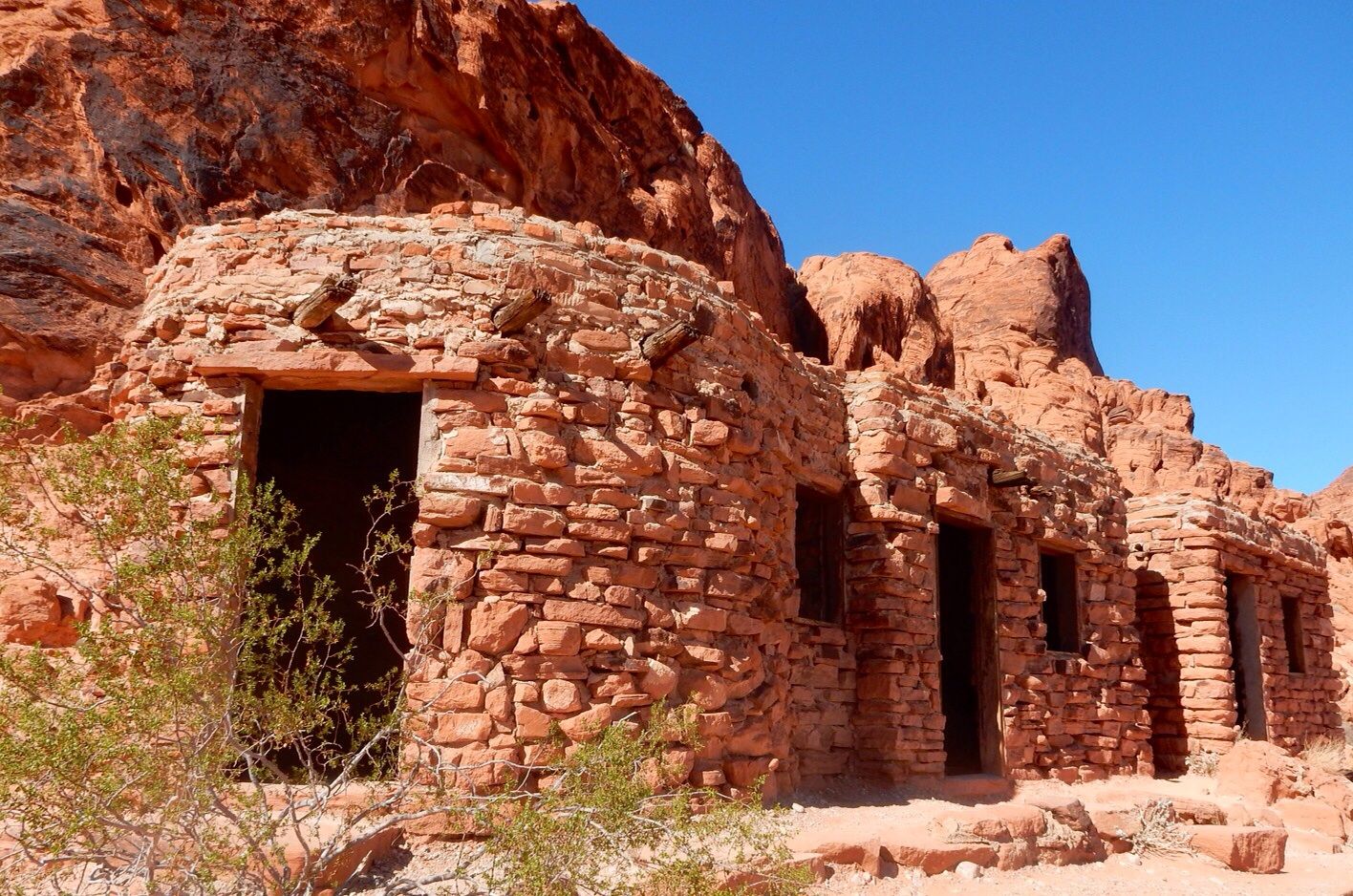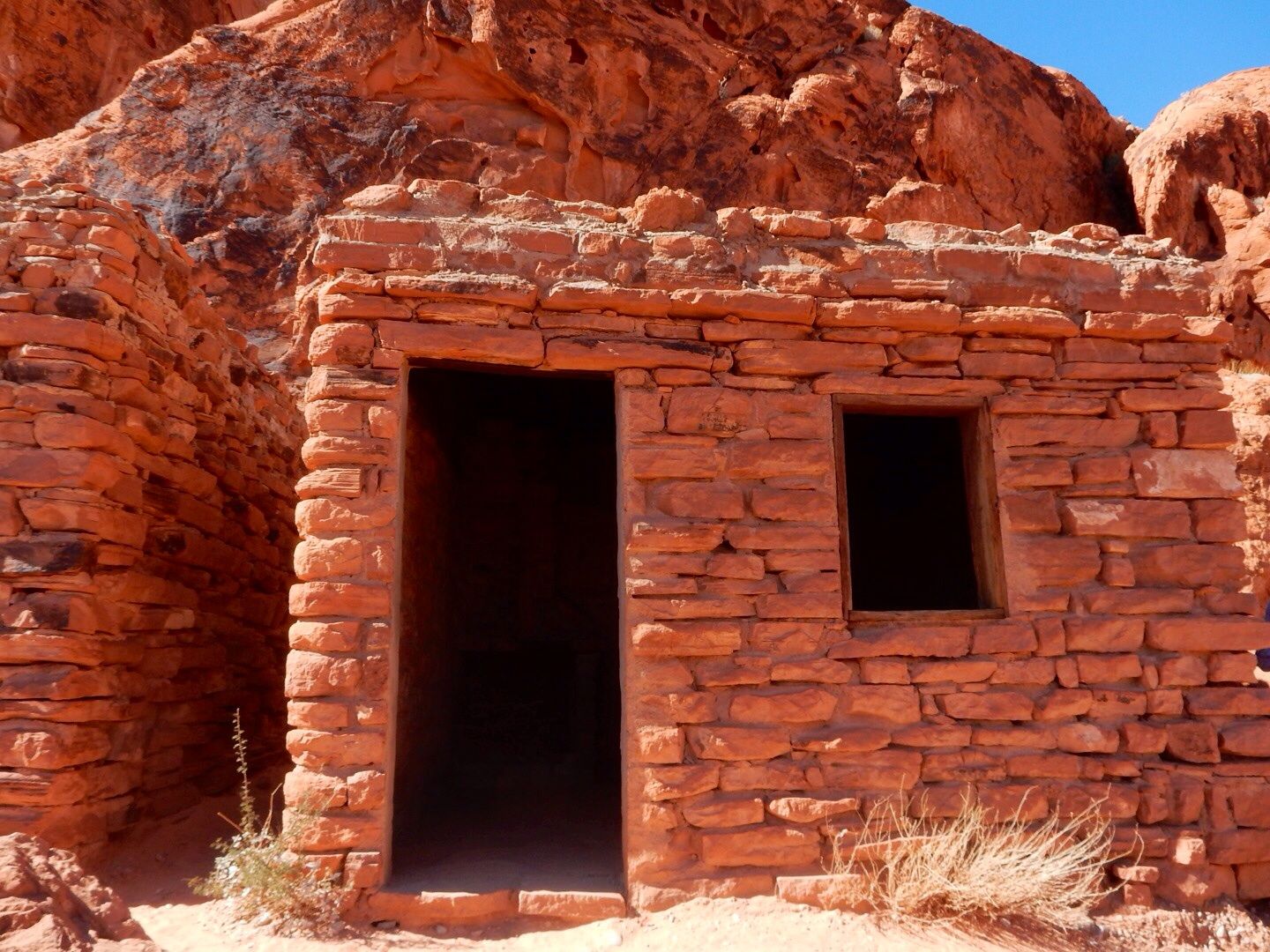 Fireplaces were built for each of the three cabins.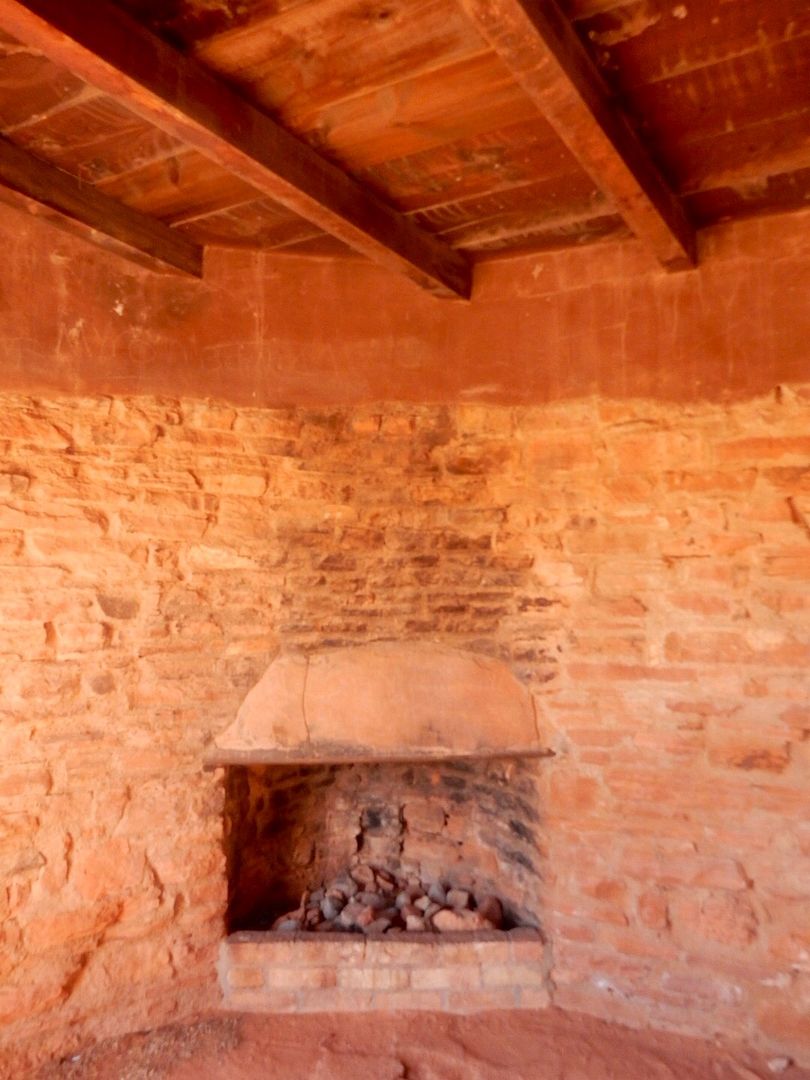 Views of surrounding area.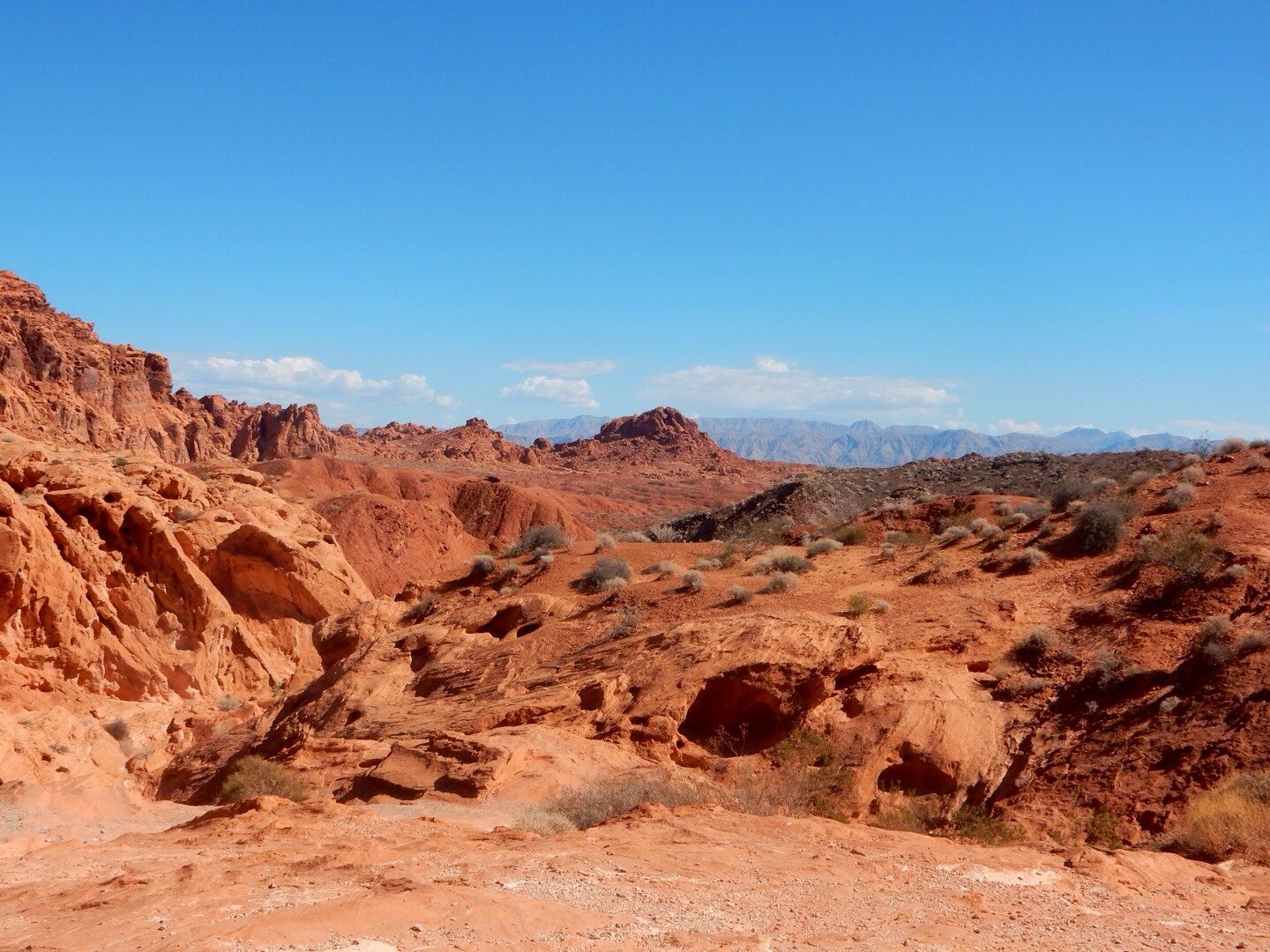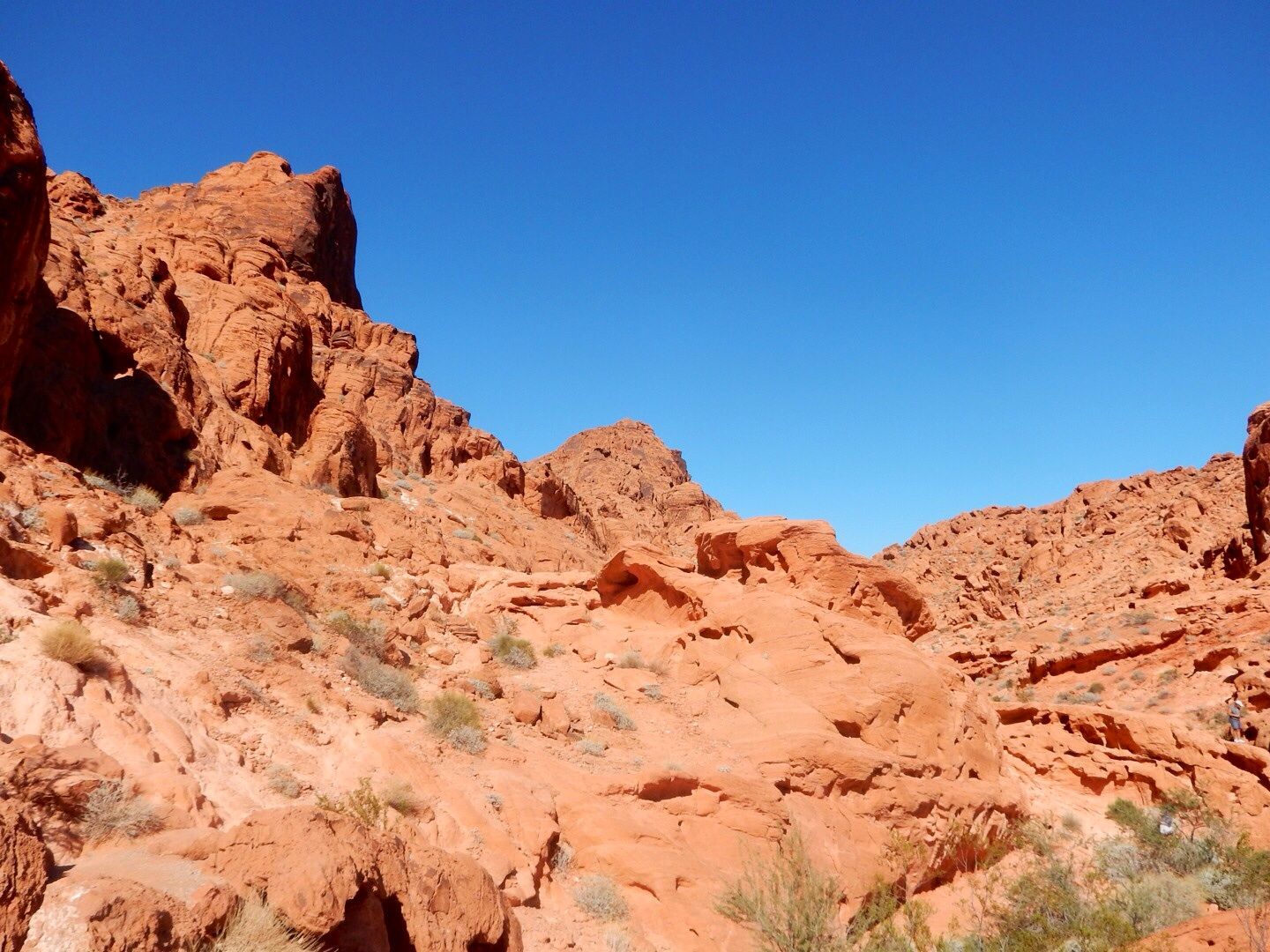 We continued to explore other areas of the park that are covered in additional posts.
Admission to Valley of Fire State park is $10/vehicle.
Website:
www.parks.nv.gov/parks/valley-of-fire-state-park