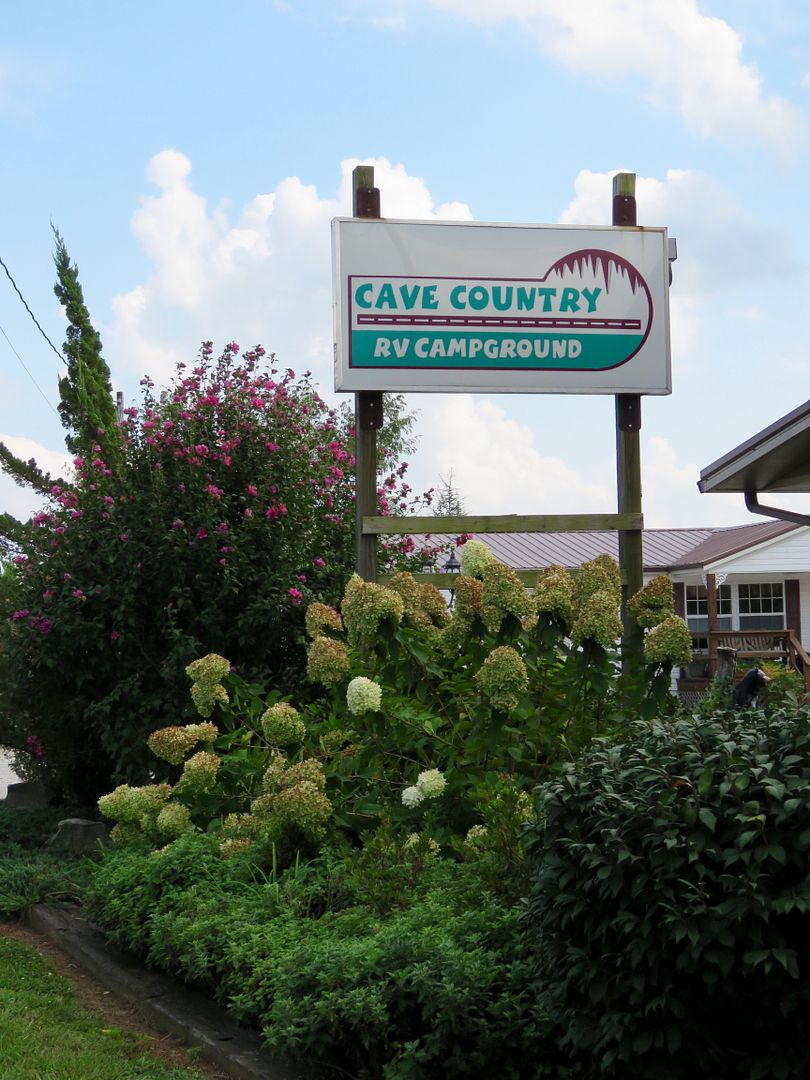 Rating: 4 on a scale of 5
Location
: We came to Cave City to visit Mammoth Cave National Park. This RV park is a short distance off of Exit 53 of I-65. It's only about 10 miles to the National Park and we also visited Abraham Lincoln Birthplace National Historical Park that is about 45 minutes away. It's also only about 25 miles from Bowling Green for those interested in visiting any attractions there (we went to the National Corvette Museum). We found this park to be very convenient for our visit.
Lot size: All of the lots here are full-hookup, pull-throughs, with plenty of length and width. We stayed at site #36. The sites are gravel with concrete pads with picnic tables and lovely grassy areas with nicely landscaped plantings. There are also permanent fire pits on some of the sites.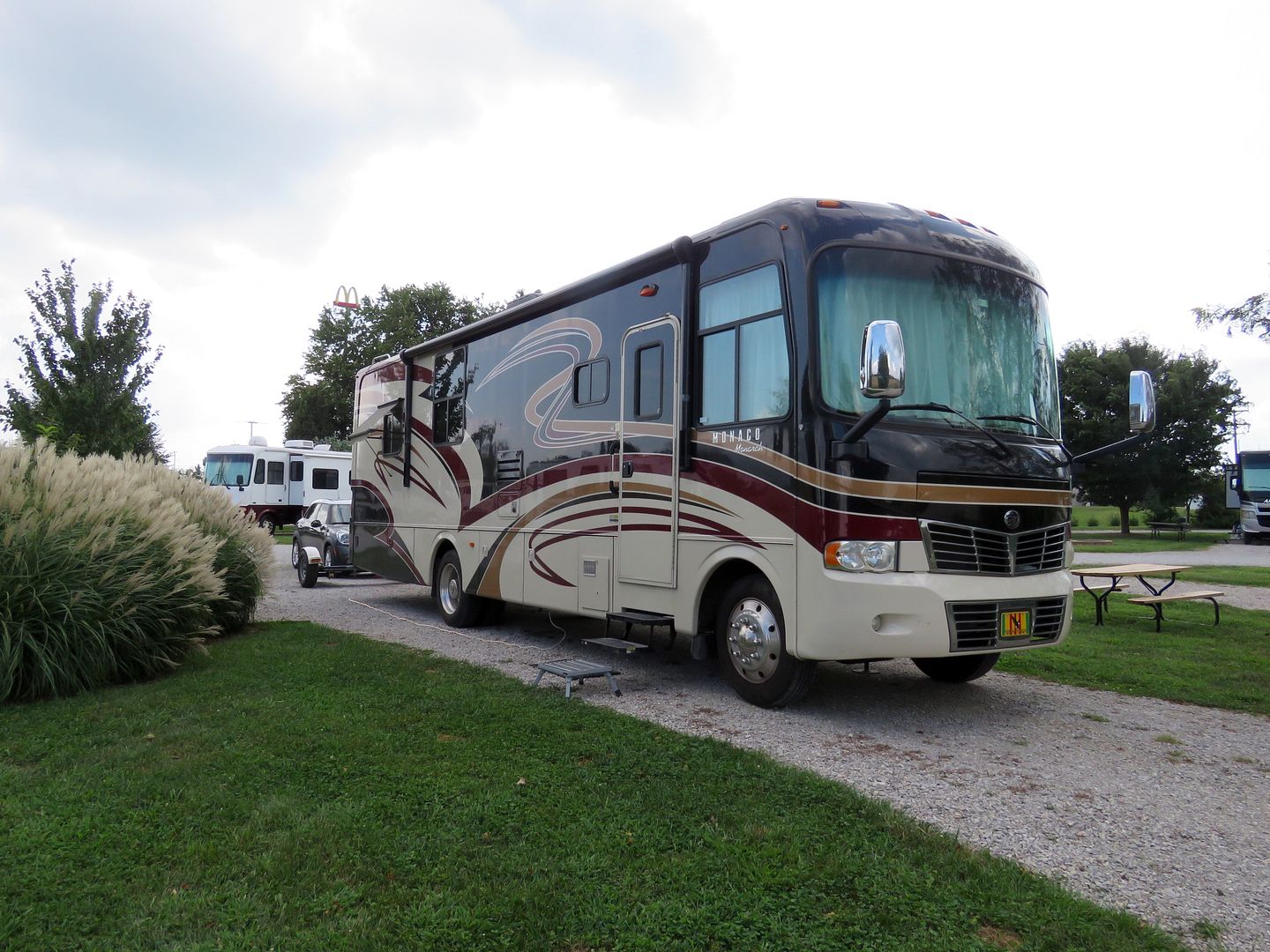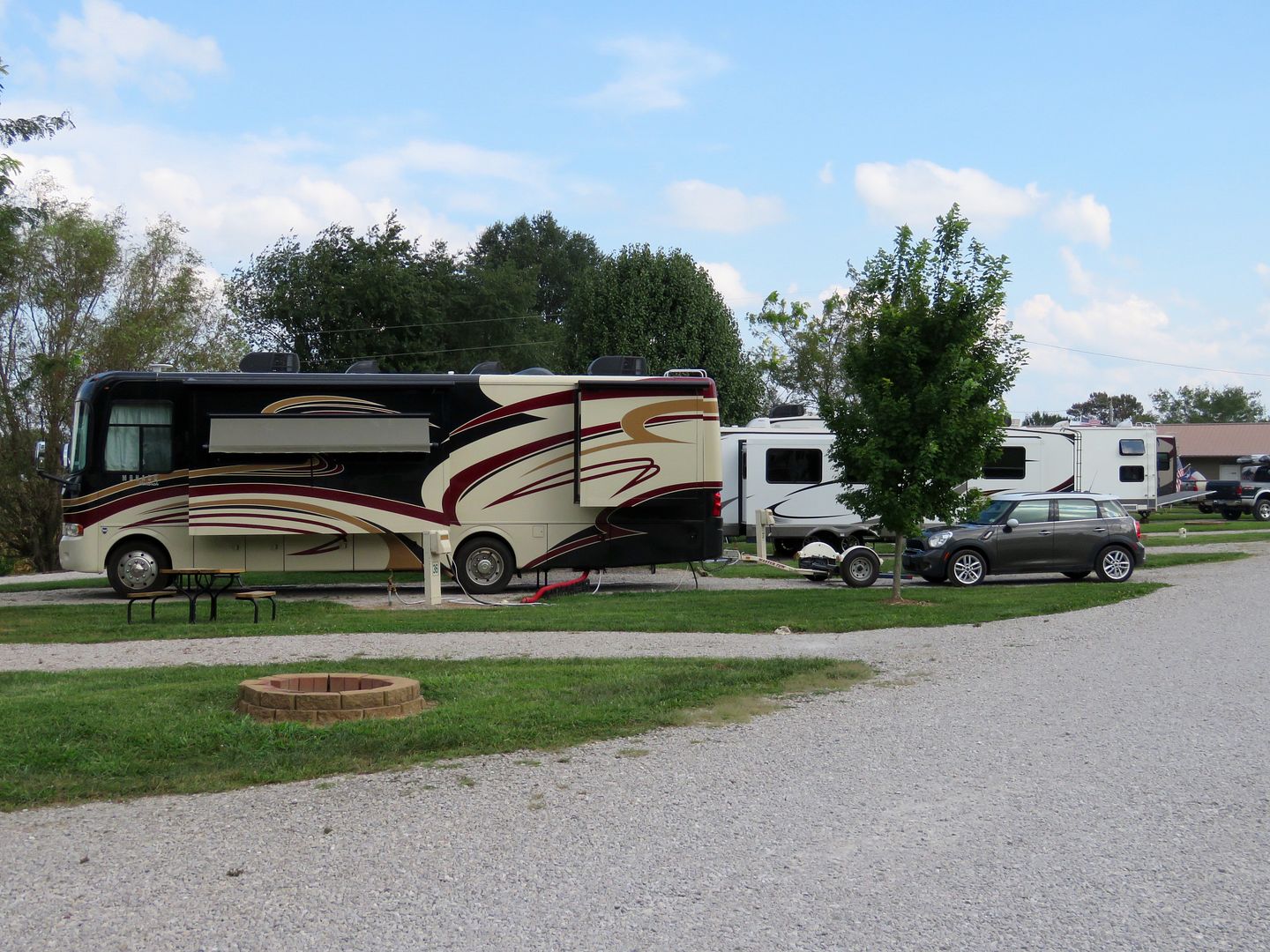 There is a park unit that can be rented located at each end of the main road through the RV park.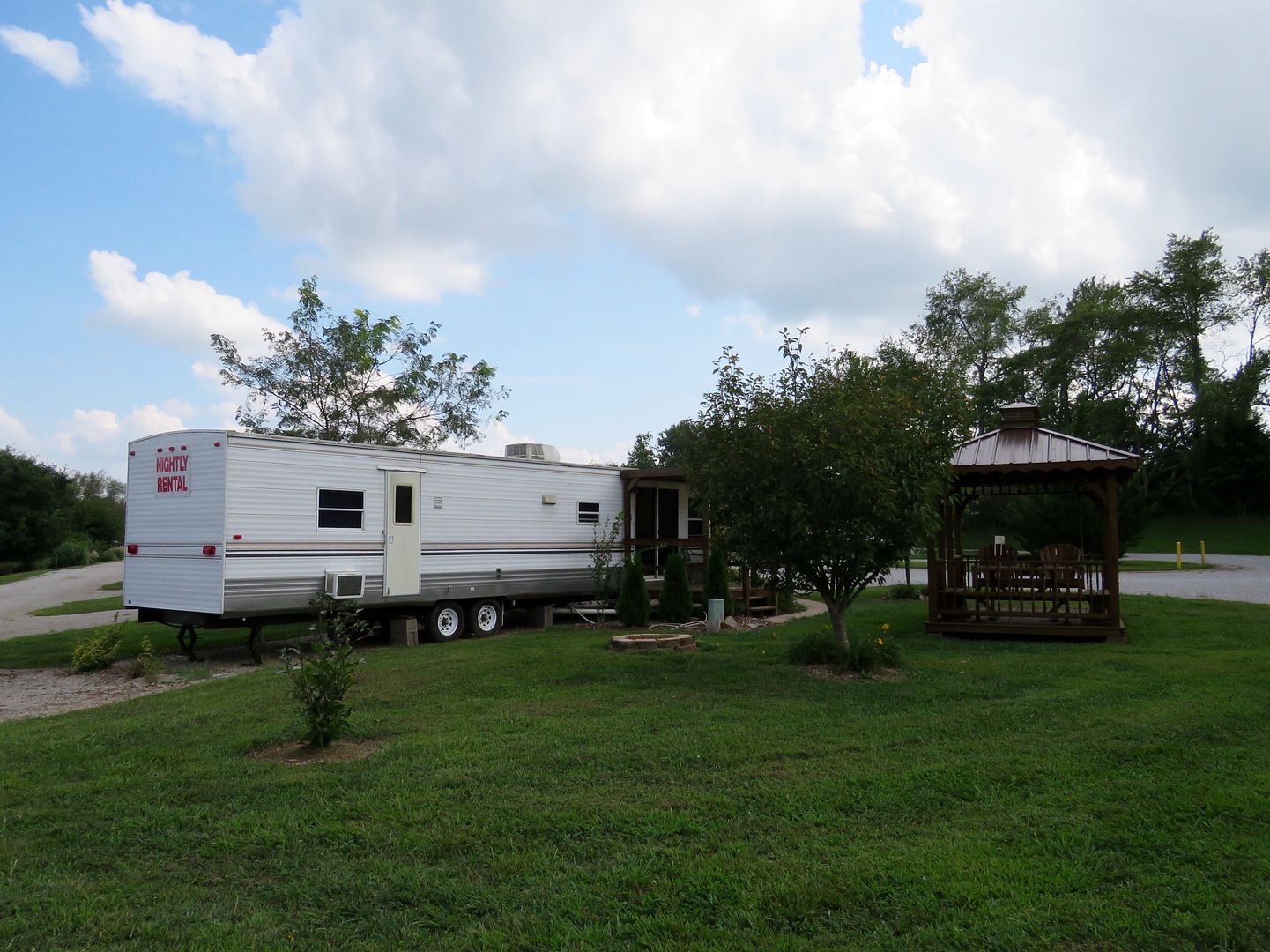 Amenities: Wifi (decent speed during the day with slow down at night) and cable TV with about 24 channels are available for guests. Located in the rear of the office building, the laundry room is quite small and has only 2 washers and 2 dryers. There is a lovely butterfly garden outside of the laundry room that also attracts hummingbirds.
The Bark Park here is great...a nice, large, grassy, fenced-in area. Our doggy, Sadie, really enjoyed catching her frisbee here!
Next to the dog park is a rentable clubhouse with a large pavilion and large fire pit for groups.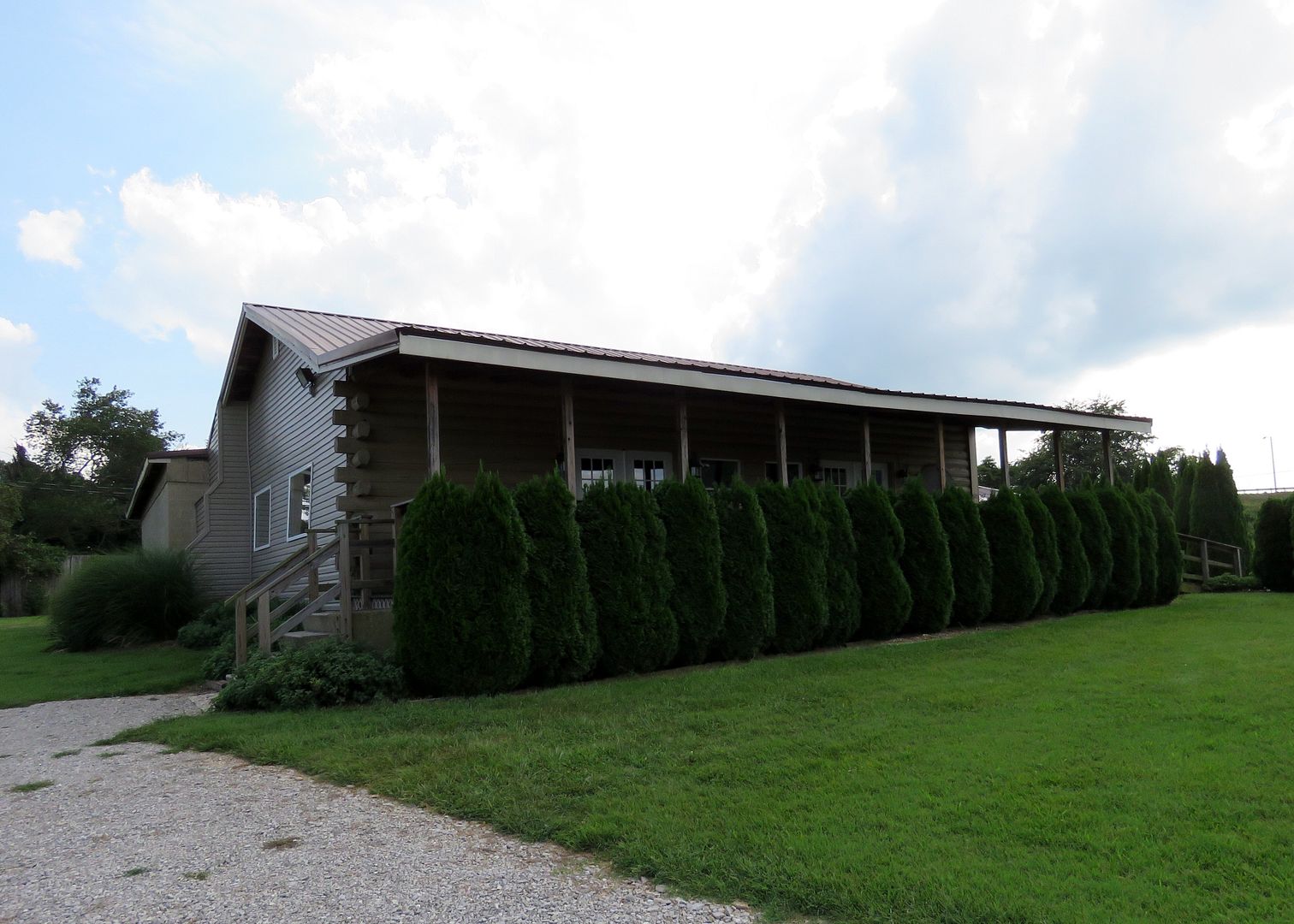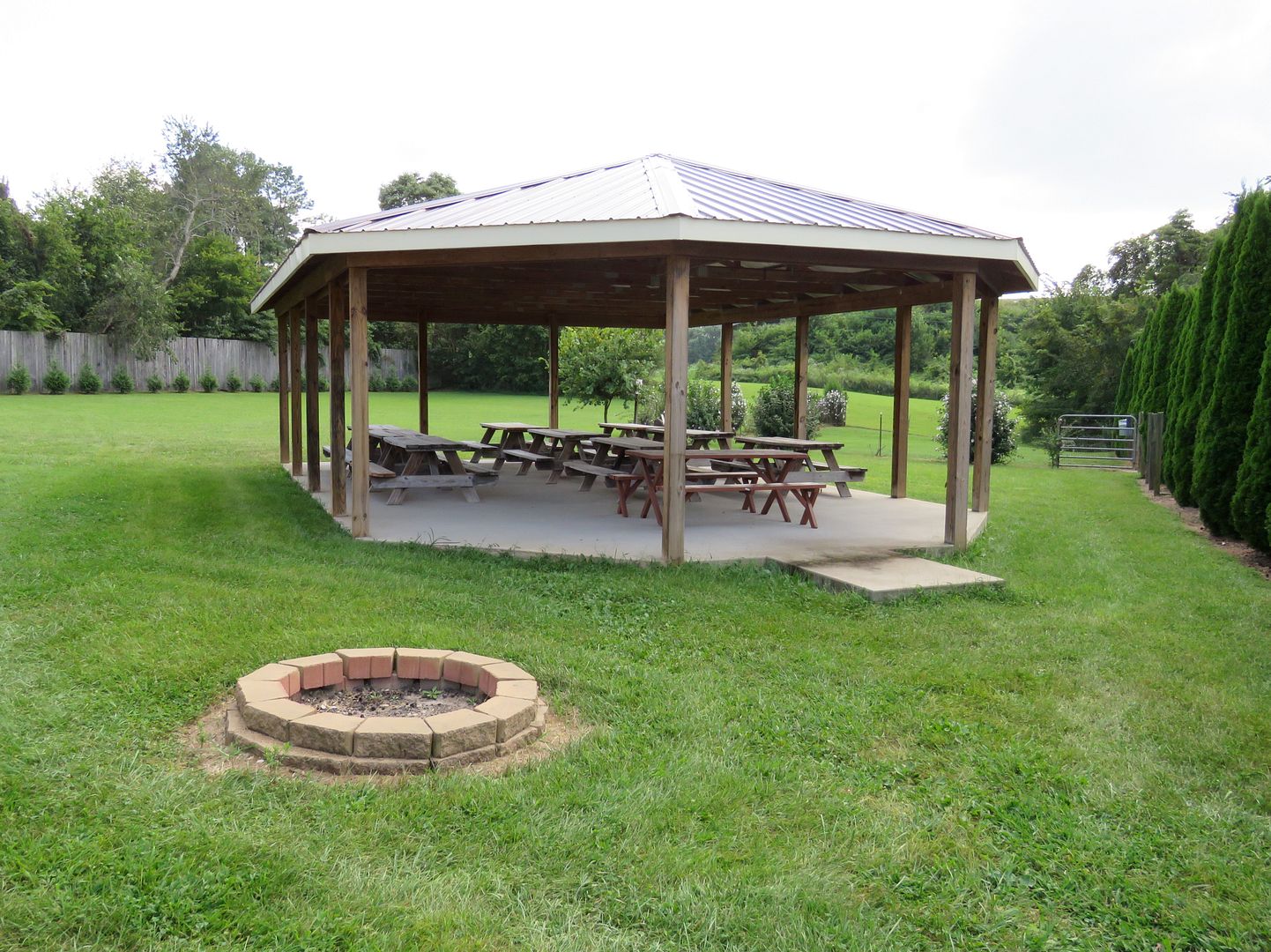 A small exercise room and a pool table is located in a room off of the office.
Cost: $232/week
Management
: The folks that work here are all very nice. Our check in was quick and efficient and they escorted us to our site, which is always convenient. They pick up trash every morning before
10 am
at each site. The grounds are beautifully landscaped and well maintained.
General Comments: Overall, this was a very nice park. We would stay here again if we visit this part of the country in the future.