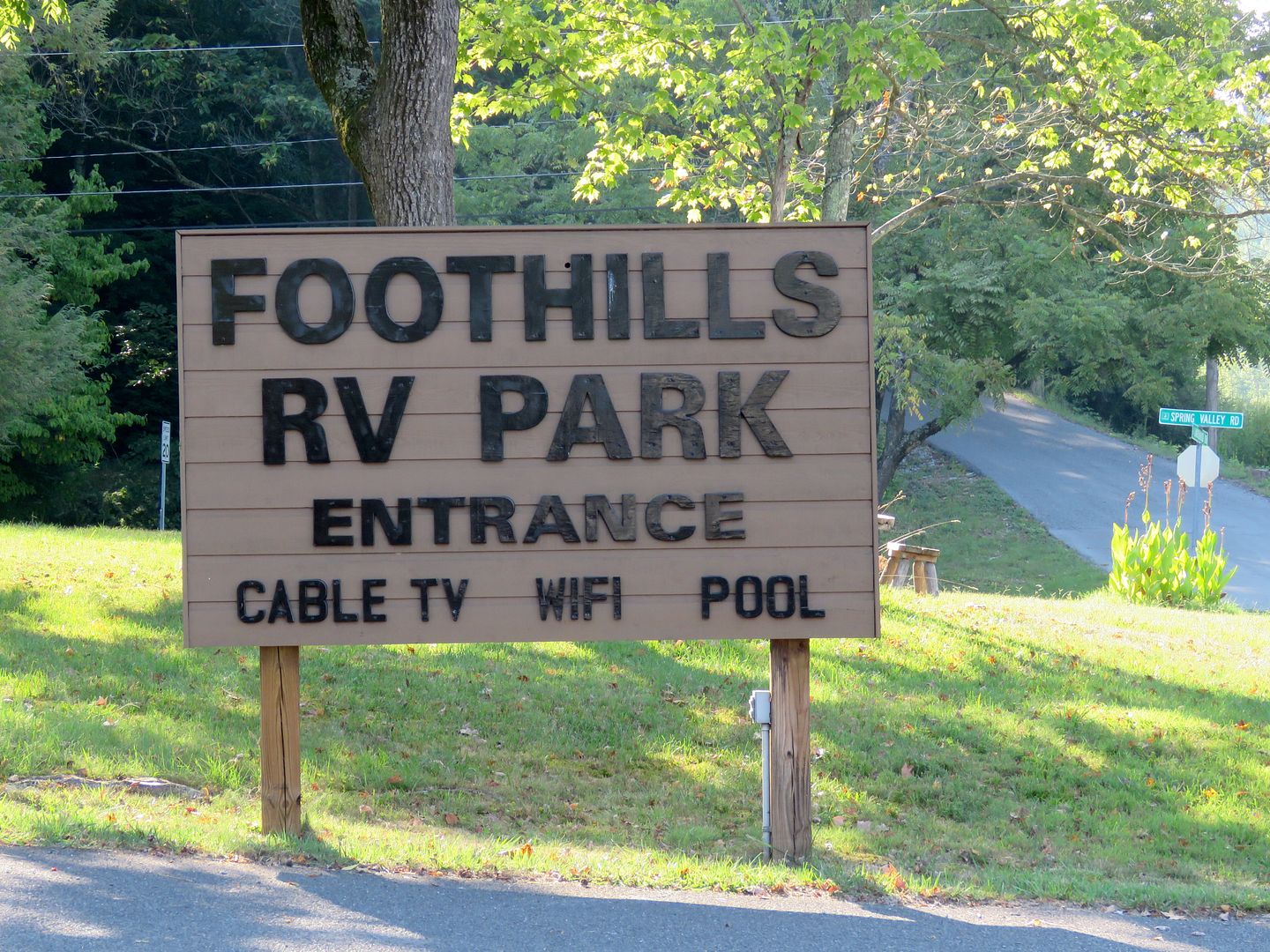 Rating: 3.5 on a scale of 5
Location
: This small RV park is located in Pigeon Forge on a hillside featuring both full-hook up RV sites and cabins of various sizes. It is on the edge of town and only about 4 miles from Dollywood and close to the countless tourist attractions in Pigeon Forge. The Sugarlands Visitor Center at Great Smoky Mountains National Park is about 8 miles away (after driving through Gatlinburg). Since our primary interest in this area was the national park, the location of the park was convenient for us. The Riveredge RV Park is located next to this park.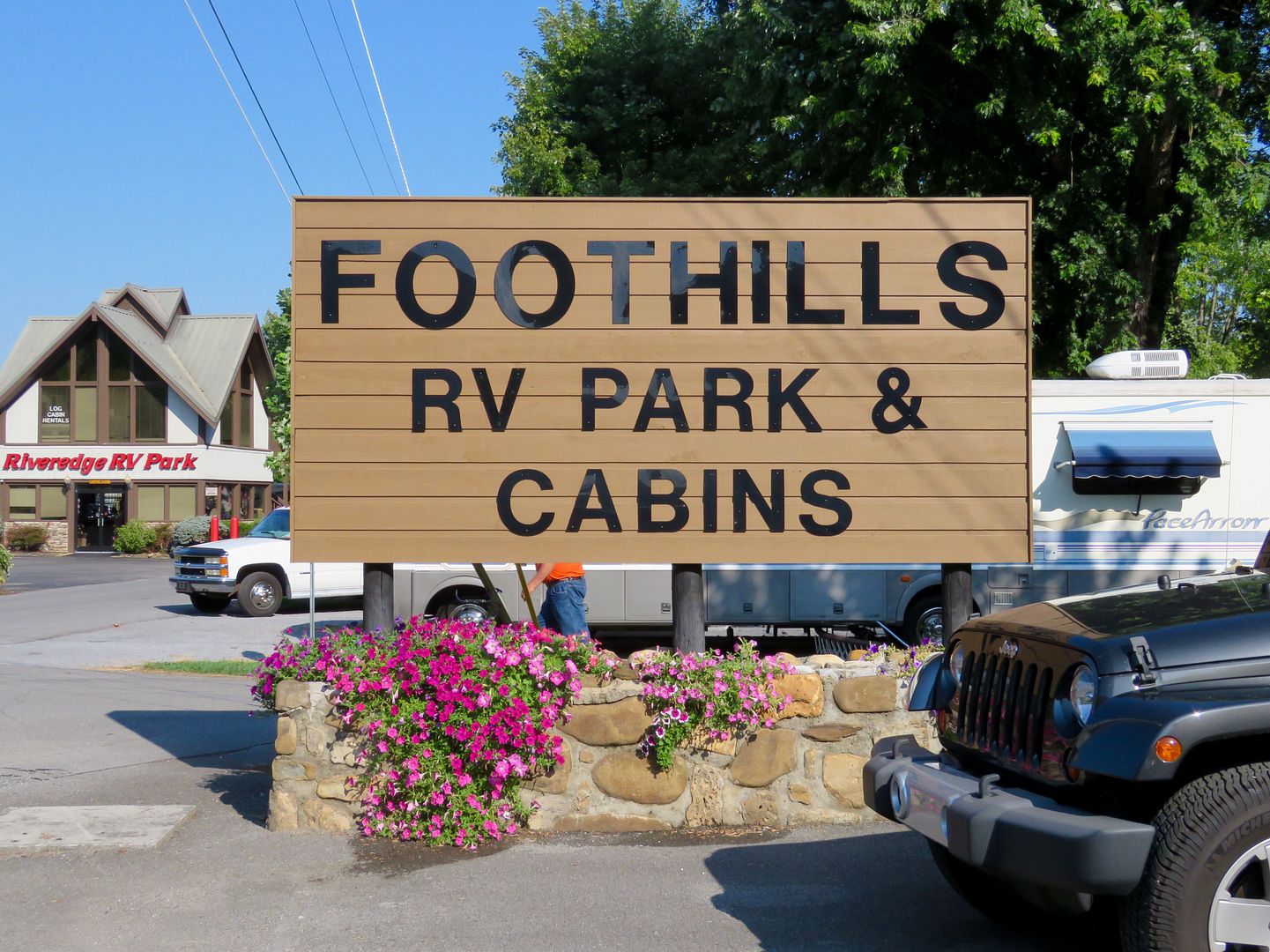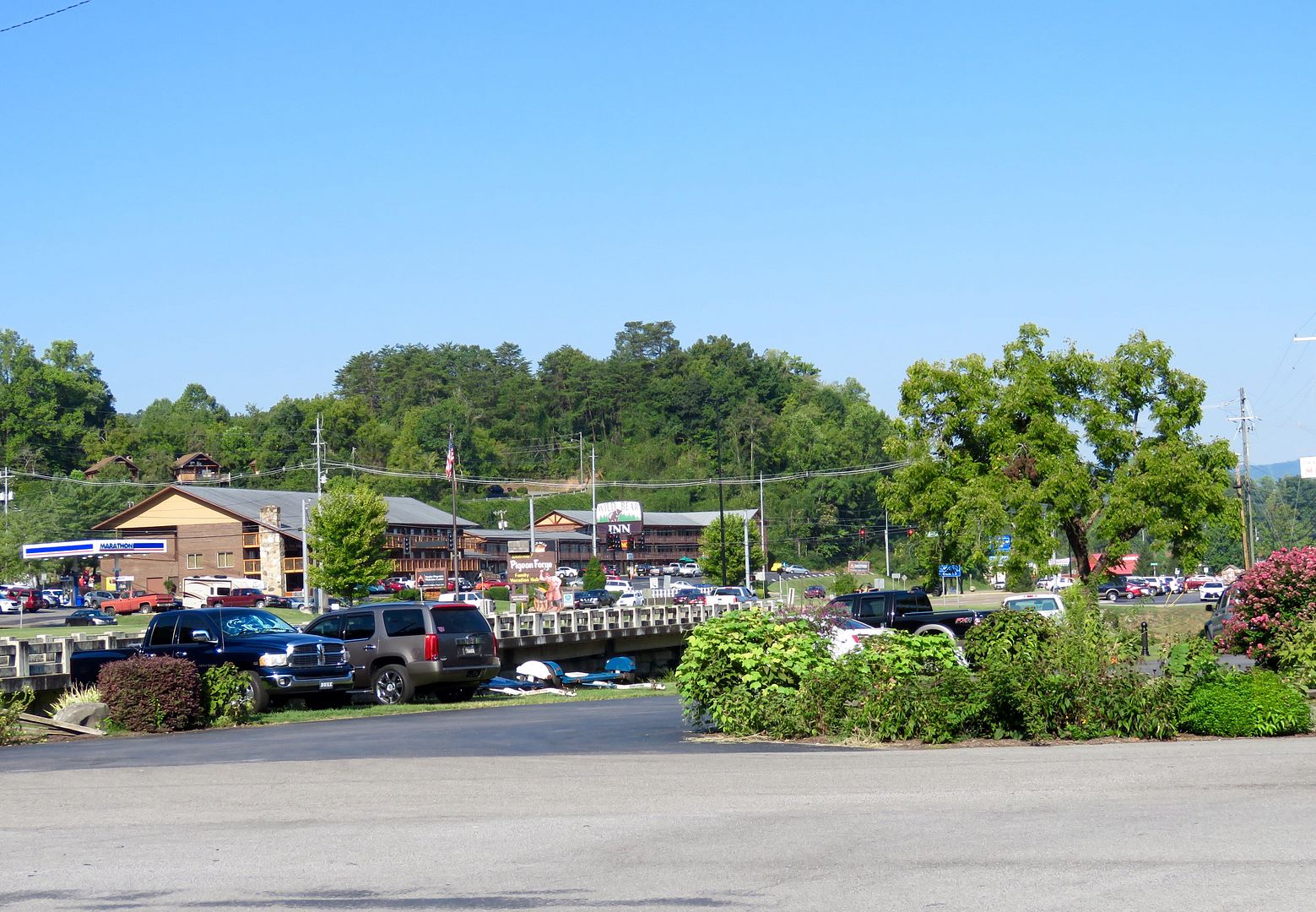 Lot size: The lot sizes here are not very large, but we had enough room to stow our tow dolly next to the motor coach and just barely enough room to park the MINI Countryman in front of the RV. We were in a perimeter site that backed up to a fence (with another RV park on the other side). It was much nicer than the sites in the center of the loop. The park as full over the Labor Day Weekend, but was much nicer once most of the crowd cleared out. There is a concrete pad at each site with a picnic table and fire ring.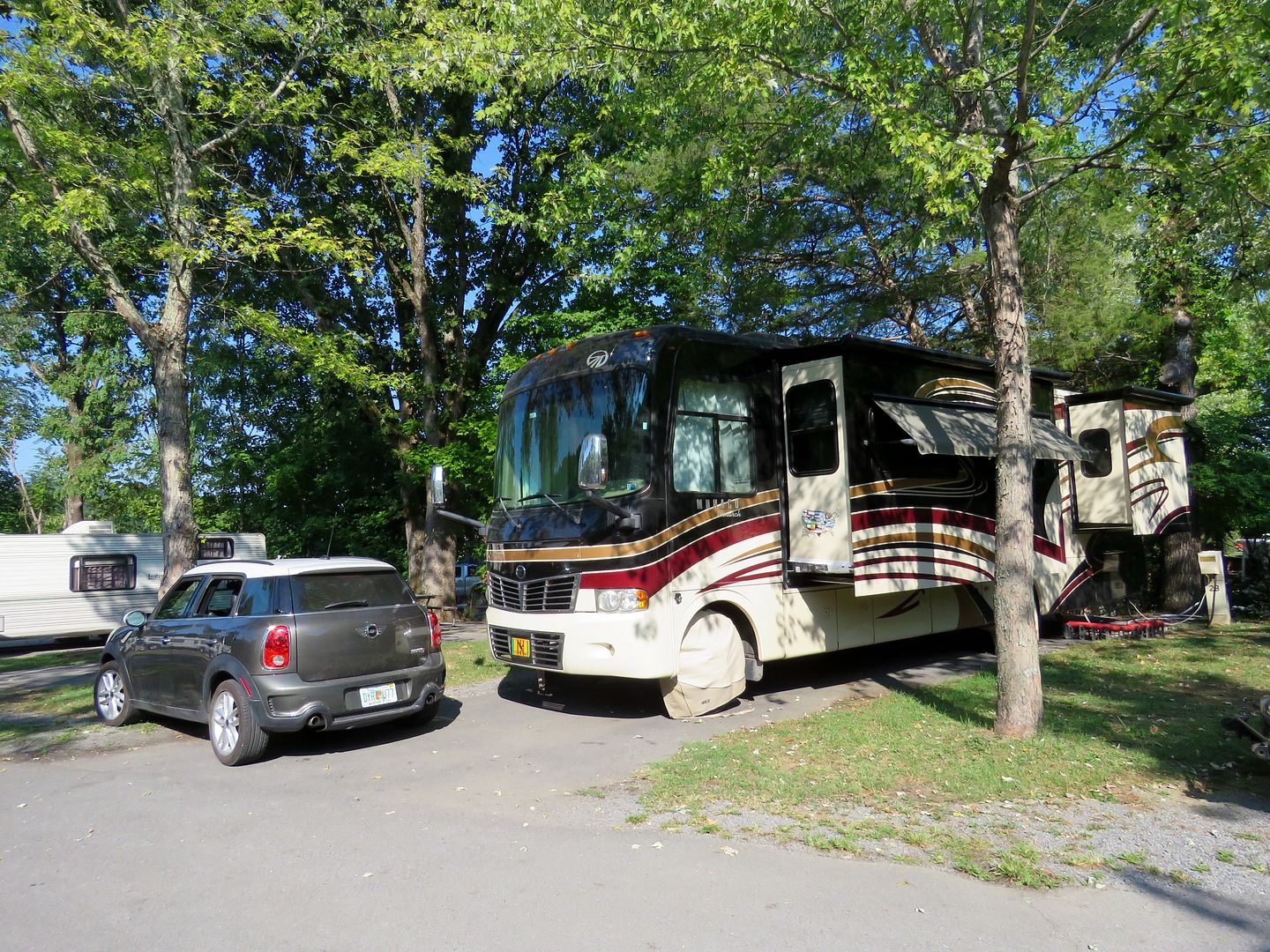 Below are some of the cabins that are located in various parts of the park.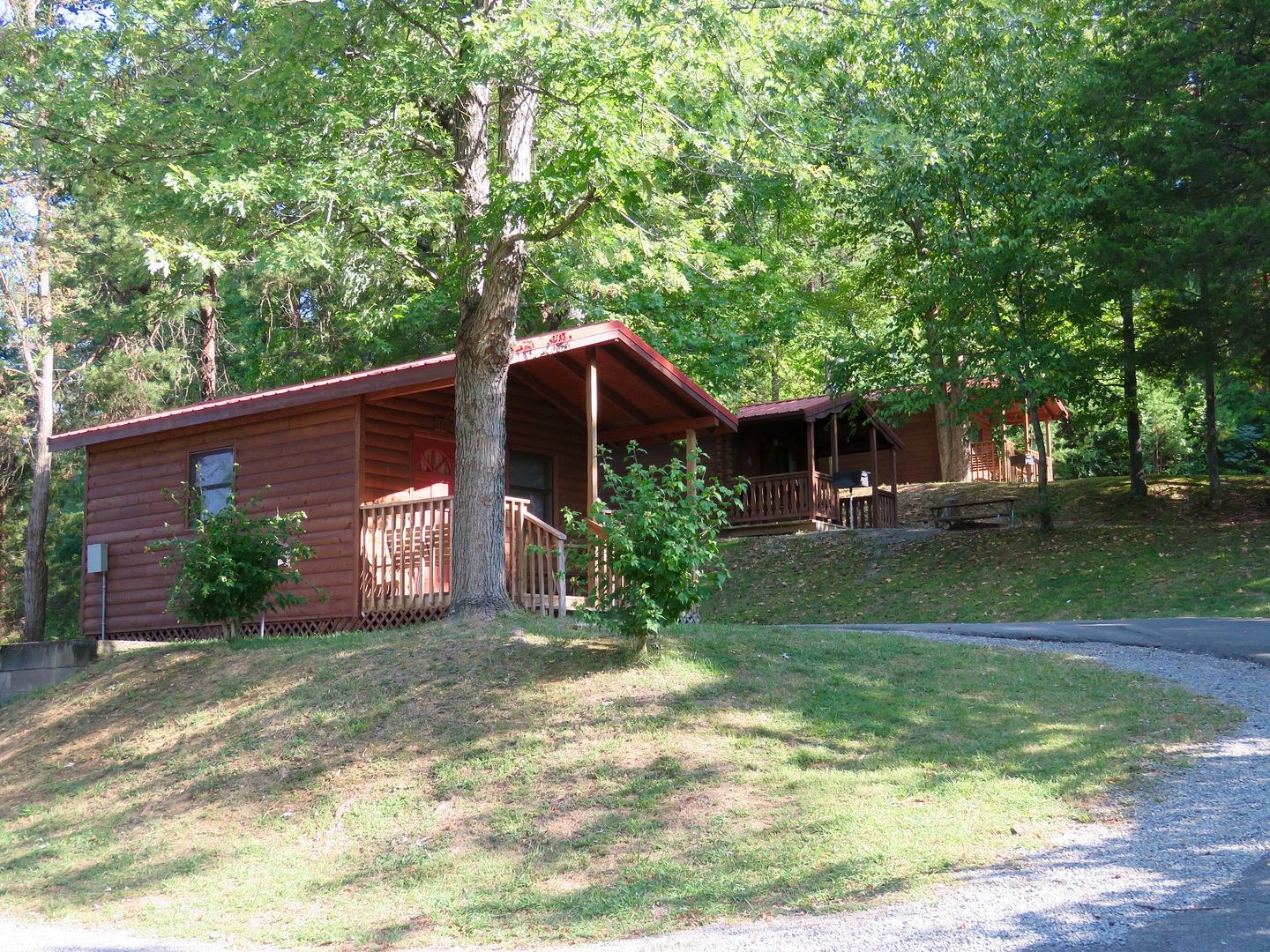 Amenities: Cable TV and wifi are included in the cost of a stay here. One of the nicest amenity here is the lovely pool.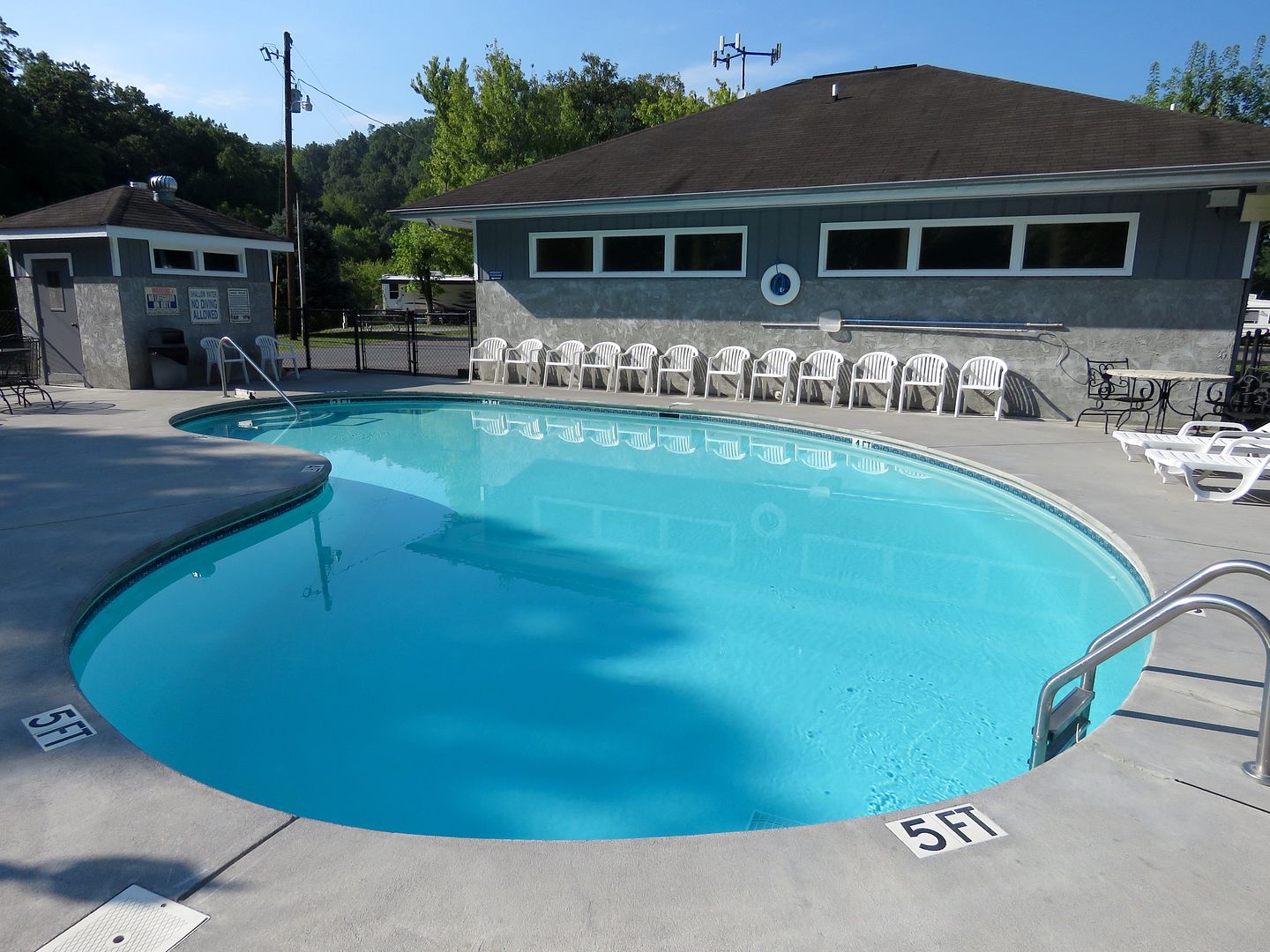 The laundry room was very nice and roomy with 4 washers and 4 dryers. Change is available in the office.
There is no dog park, but we just took our doggy, Sadie, for walks around the park and in the area.
A trolley stop is located at the front of the park (near the office) which is convenient for those that don't want to drive in the terrible traffic here during weekends to get to the attractions.
Cost: $296/week with holiday weekend
Management: The folks here are very nice and helpful. Our check in was quick and efficient and there is lots of information/brochures available in the lobby. We were escorted to our site, which is always convenient.
General Comments: Pigeon Forge is so commercial that I wished we had stayed somewhere a little less crowded. When we drove to Cades Cove in the national park (about an hour drive), we saw lots of RV parks near Townsend, TN. If we visit this area again, I would likely look for an RV park there. I originally made the reservations here because we were hoping John's sister and brother-in-law would join us for part of our stay and they would have stayed in a cabin. Nonetheless, we very much enjoyed the time we spent in the Great Smokies.