This morning our
friend
, Greg, sent us a text message to confirm when we would be
in
NC
. He drives a car carrier and passes through the NC frequently. He and his wife, Jeanne, live in
West
Chester
,
PA,
and have been
friends
for years. We last saw them when we were there in July, 2016.
We responded that we were in Pigeon Forge, TN. He was at a standstill in traffic on I-81 (two hours due to an awful accident) and would be in Newport, TN, that evening. We realized Newport was only about 30 miles from where we were staying. We made plans to meet for cocktails and dinner several hours later.
Greg wanted to say hi to our dog, Sadie, so we took a walk out to his truck. It's a beauty! Can you believe all of the cars on that trailer?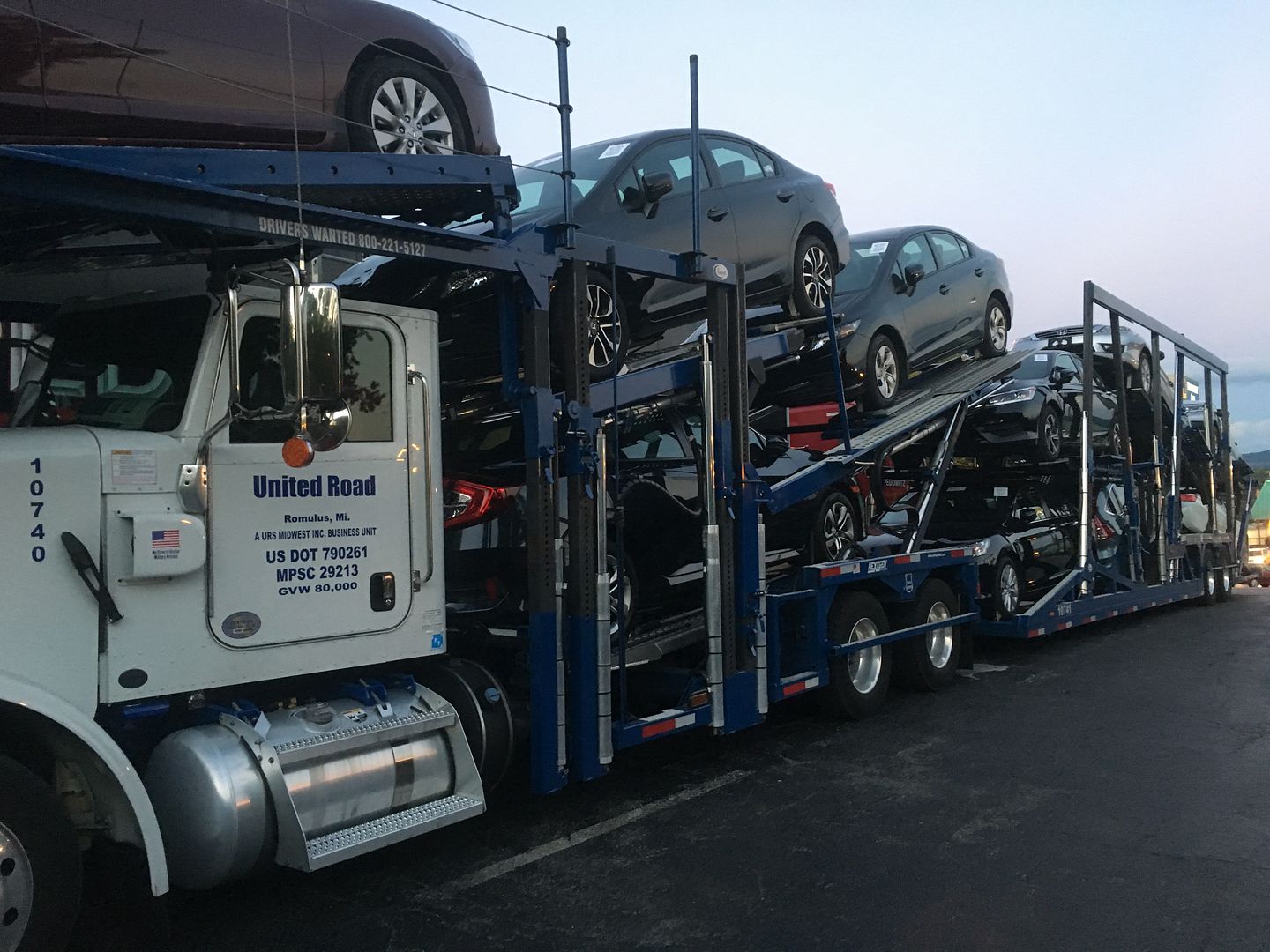 John and I enjoyed catching up with Greg about our families and travels. It's so fun to unexpectedly see someone you know on the road!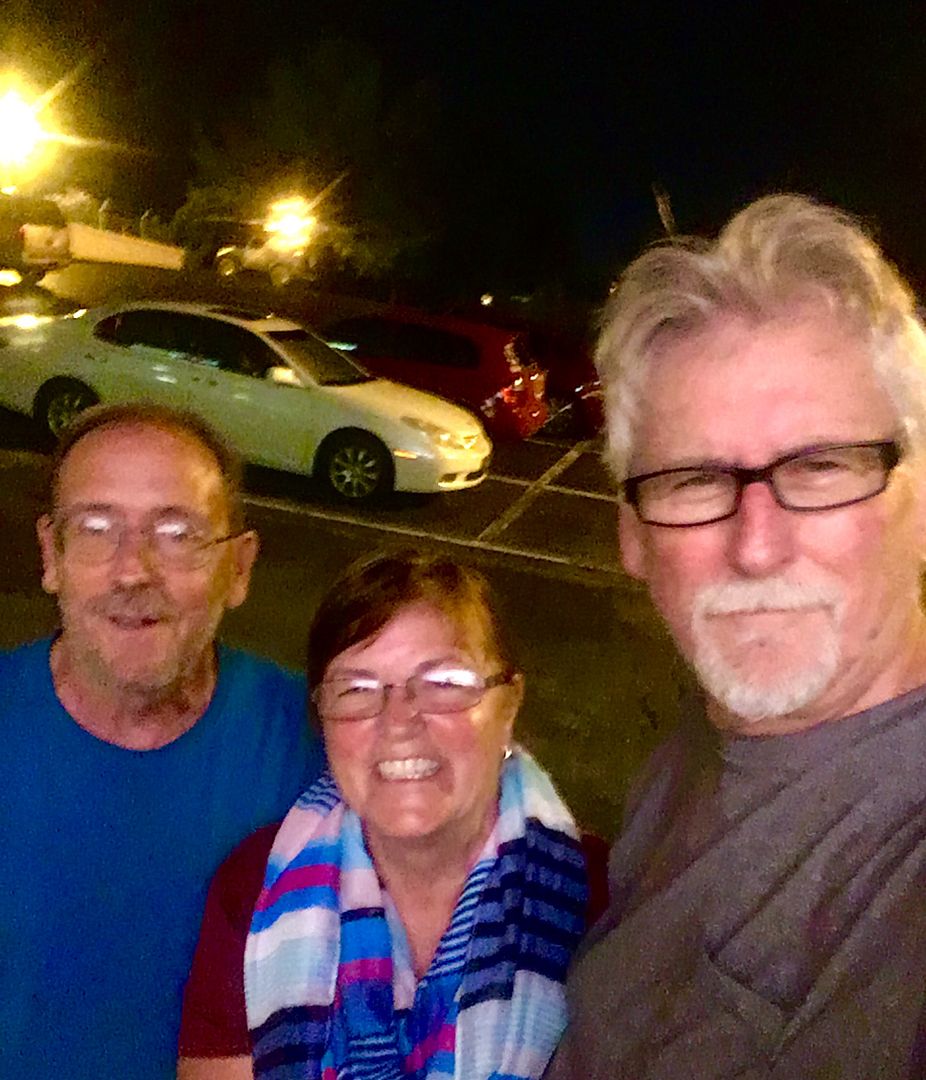 Cheers!