Rating: 3 on a scale of 5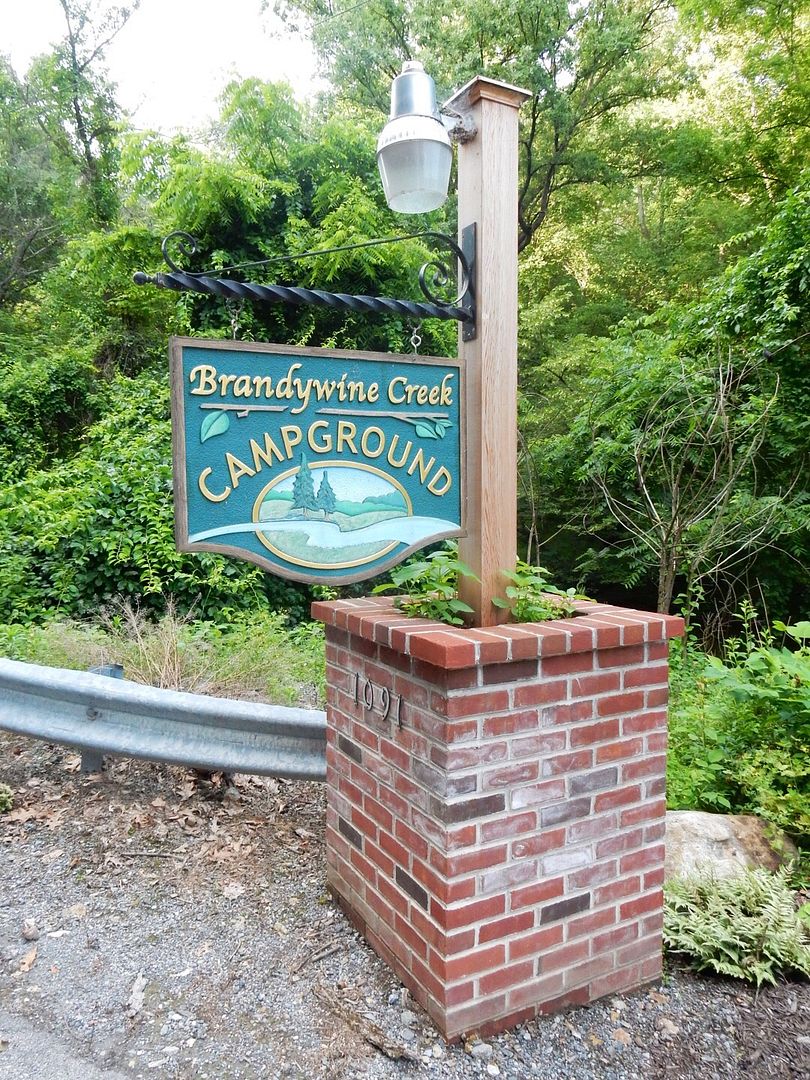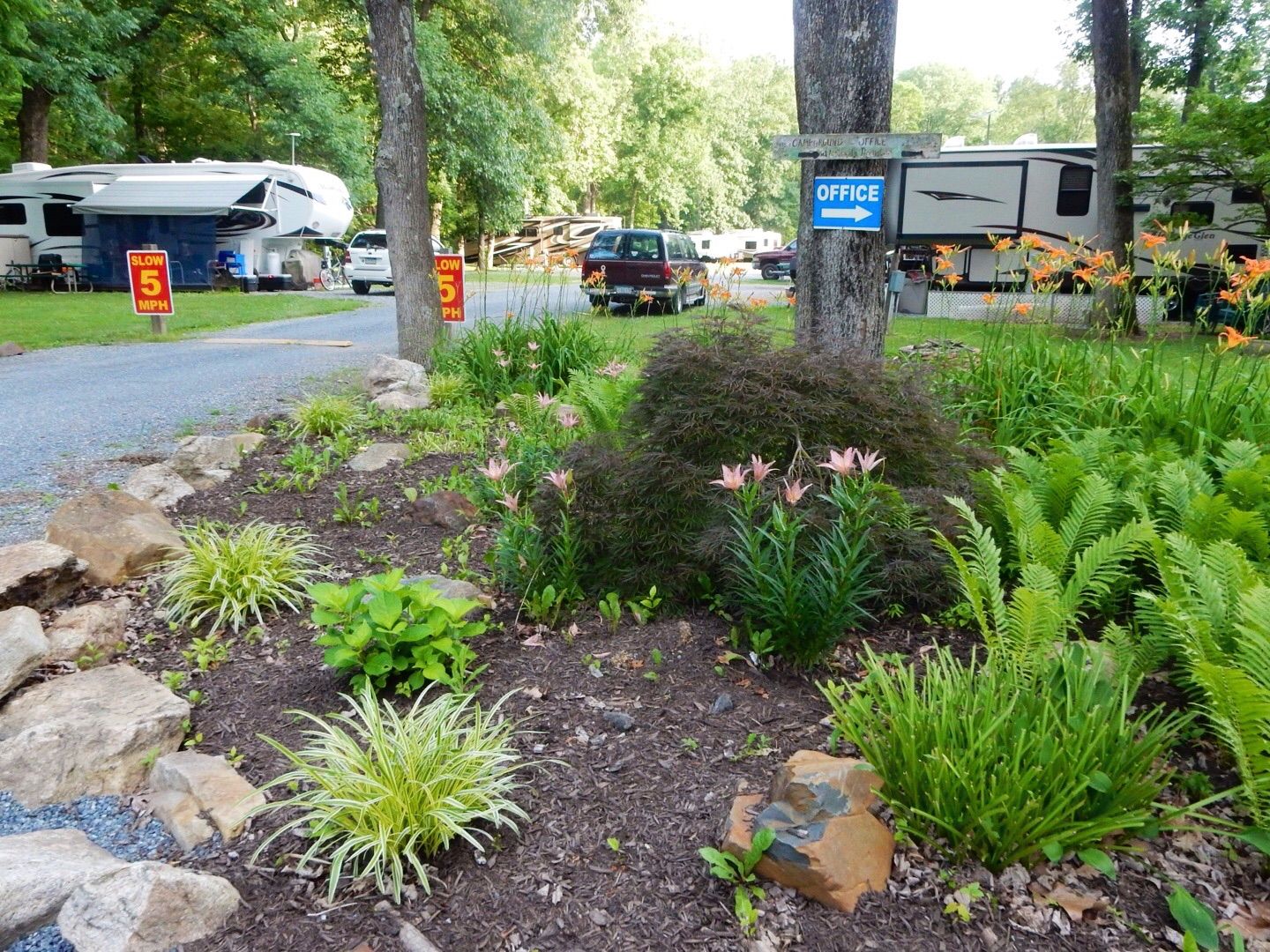 Location:
This campground is located about 5 miles north of Downingtown, PA, on a back, winding, narrow road, Route 282 (aka Creek Road). It was the best option for us to accomplish all of the things we wanted to do while back home for the month. There are very few RV parks in this area (we checked out the KOA in Embreville, PA). It was a central location for visiting with family and friends and seeing our medical providers. The Brandywine Creek runs along the campground that provides for a very beautiful setting among the lush Pennsylvania forest.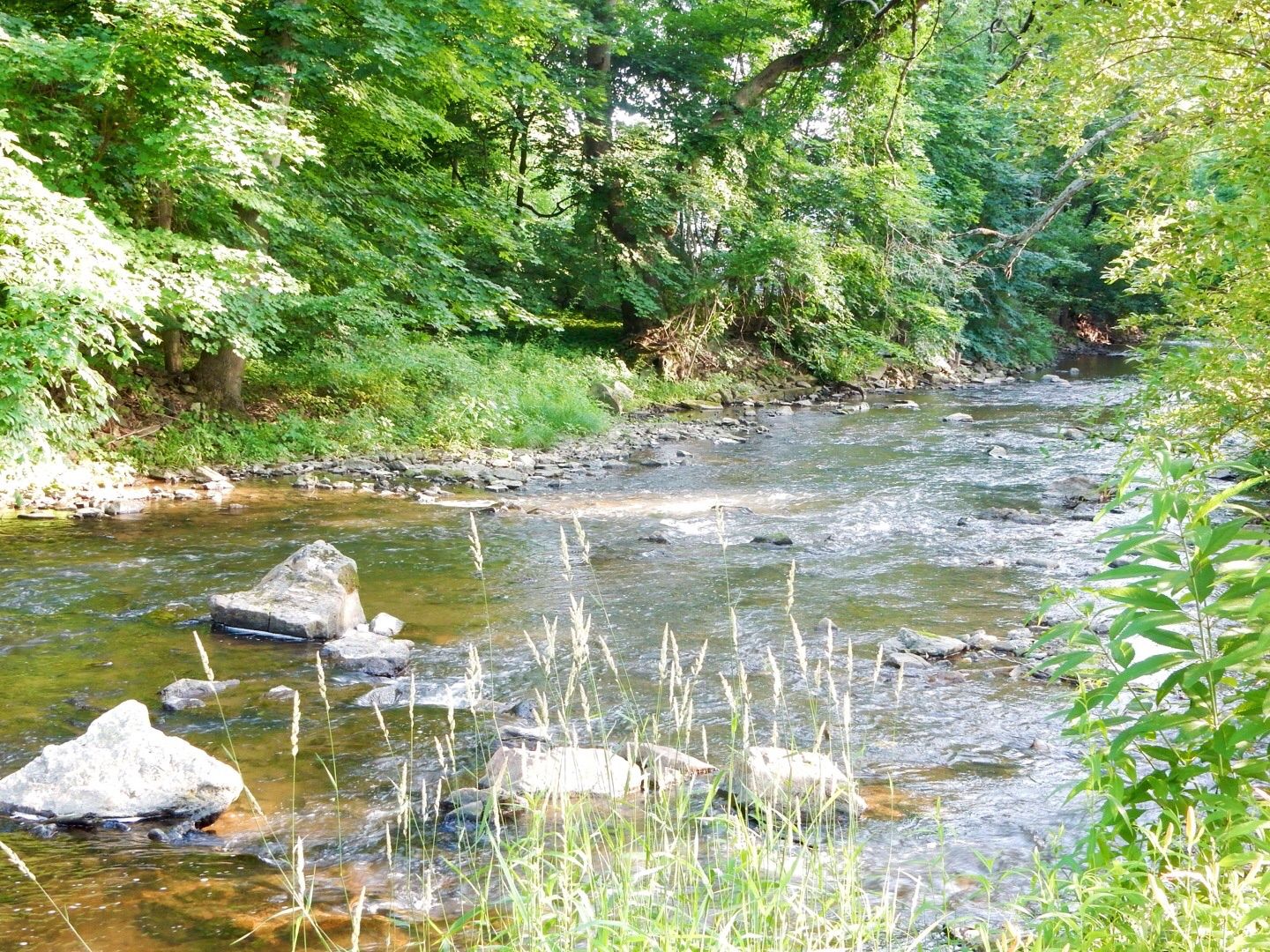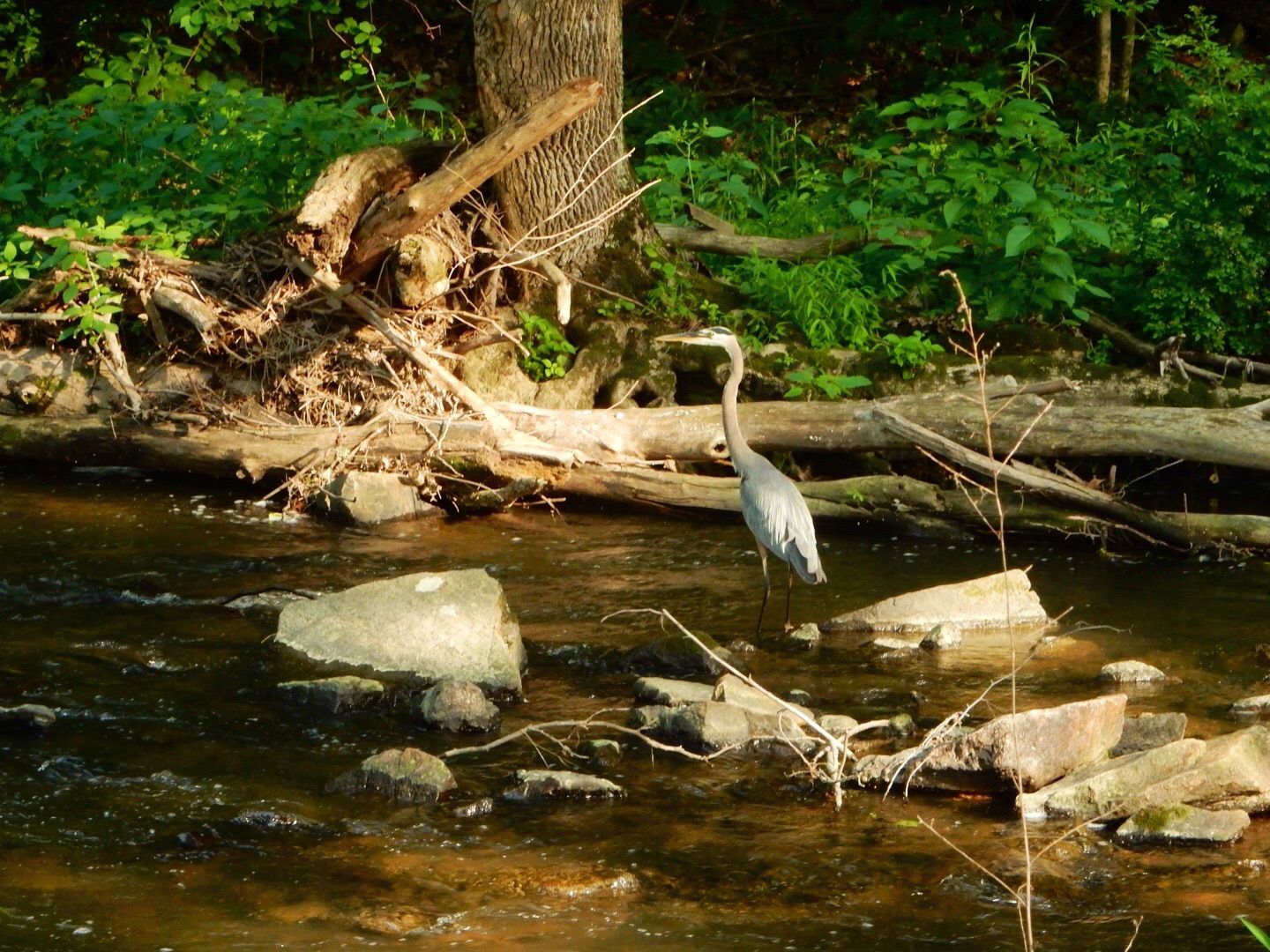 Lot Size: We had a back-in site (I thought we had a reserved a pull-through), but it was in a great location along the creek. We also had plenty of room for parking our vehicles, and that of our visitors, across the campground road from our motor coach. Picnic tables and fire rings are provided at each site. We were able to place our large rug and chairs next to the motor coach without being too close to our neighbors.
Amenities: We had a full hookup site with cable TV. The wifi was quite slow and our AT&T access had only 1 bar. This was a major hassle for us during our one month stay. I could not even make or receive phone calls from the campground. Text messages, however, would go through and I was able to access email (very slow...) There is a very nice swimming pool, playground area including trampoline, and a horseshoe pit.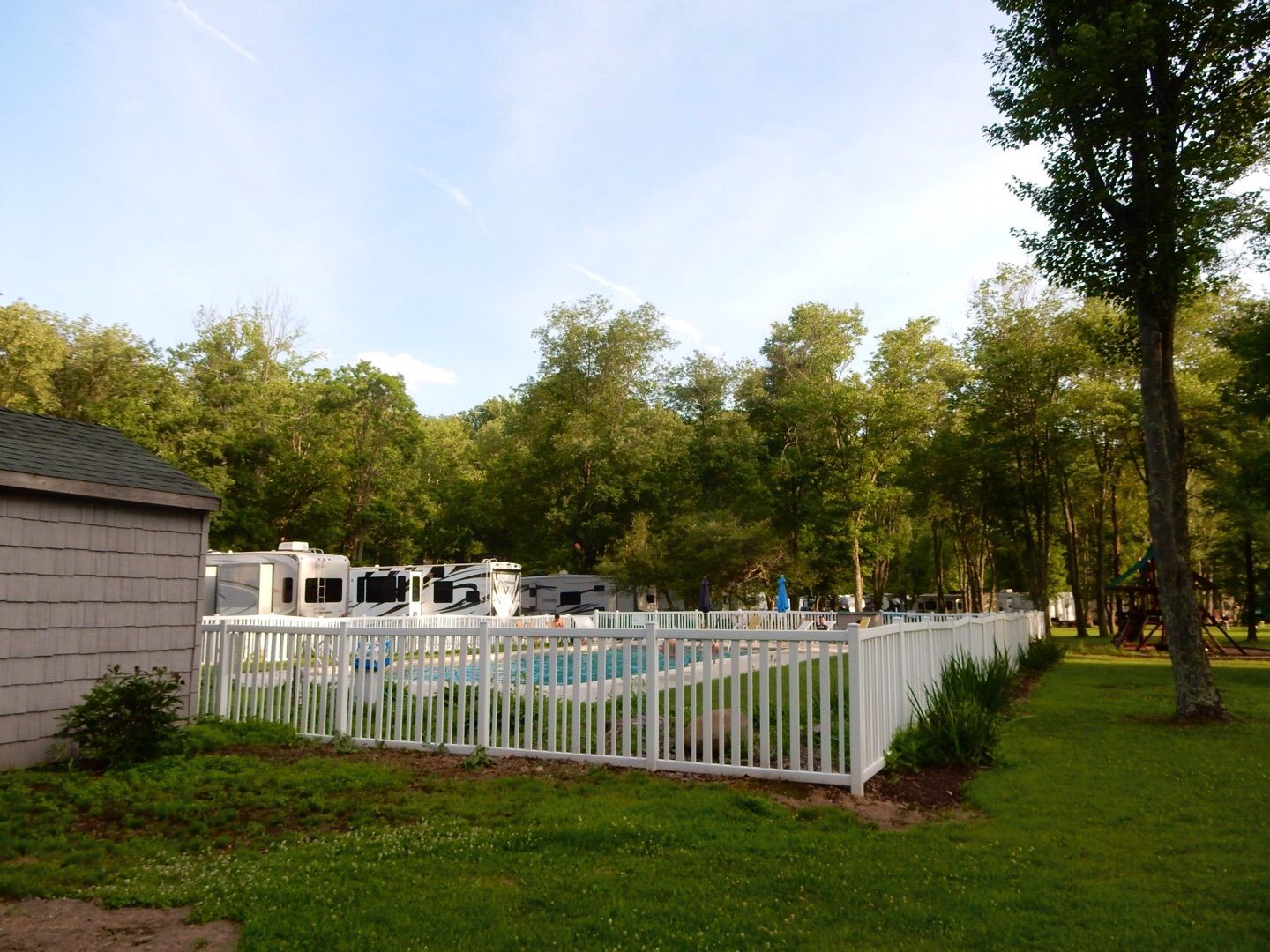 We also enjoyed going for walks to the pond where our doggy, Sadie, enjoyed swimming.
The office also sells firewood for $.50 a piece. There are 4 private bathroom/shower rooms. We also did our laundry here several times, 2 washers and 2 dryers. The price was great at $1.50 per wash and $1.50 to dry. There is, however, only a very small folding table in the cramped space.
Cost: $600/month plus electric
Management: When we arrived there was no one in the office. We rang a bell, and a young man came to register us. He had very little to say about anything and was not forthcoming with any general information (maybe he was just very shy...) He led us to our site with a golf cart.
General Comments: This place has an unusual cable TV hook up configuration that we had not encountered previously. Unfortunately, no instructions are provided by management and RVers are supposed to go ask them for help, if needed. Our neighbor, Mike (a really nice guy) tried to help us troubleshoot the problem, to no avail. We finally figured it out after hearing other folks talk about their issues with the connection.
If you're curious, we had to turn our toggle switch to cable and then select air from our TV menu to conduct an auto search for channels. Normally, when you connect to cable, you select cable from the TV menu. If there is no cable, you toggle to air and select air from the menu. I still do not fully understand how this cable connection works!
We really enjoyed meeting our neighbors, Beverly and Mike. They live in FL and spend summers here to visit their adult children and their families. Sadie loved it when the kids came over to see her.
There seem to be many RVs that are here year round. Tent sites are also available. Overall, the campground is very well maintained. I am not sure if we will return due to the poor AT&T reception.