Friendship Hill was the home of Swiss-born, Abraham Alfonse Albert Gallatin. He is described as an entrepreneur, politician, diplomat, financier, gentlemen, farmer, and scholar and played an important role in shaping US politics and culture.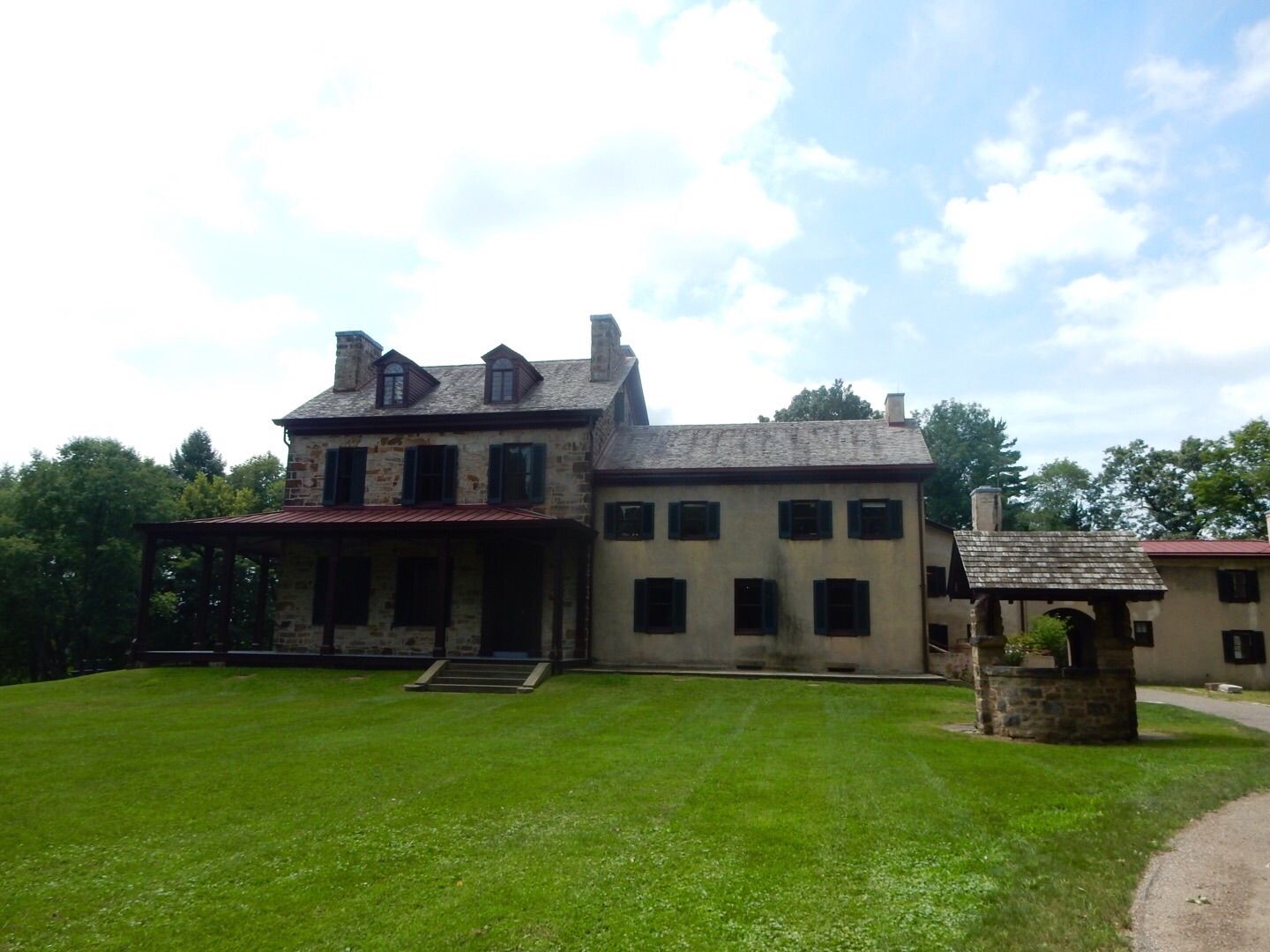 Born in 1761, he came to America when he was 19 and became a US citizen in 1785. The following year he bought this 370-acre farm in Fayette County in southwestern PA. He married Sophia Allegre in 1789 and started building the two-story brick house that he named Friendship Hill.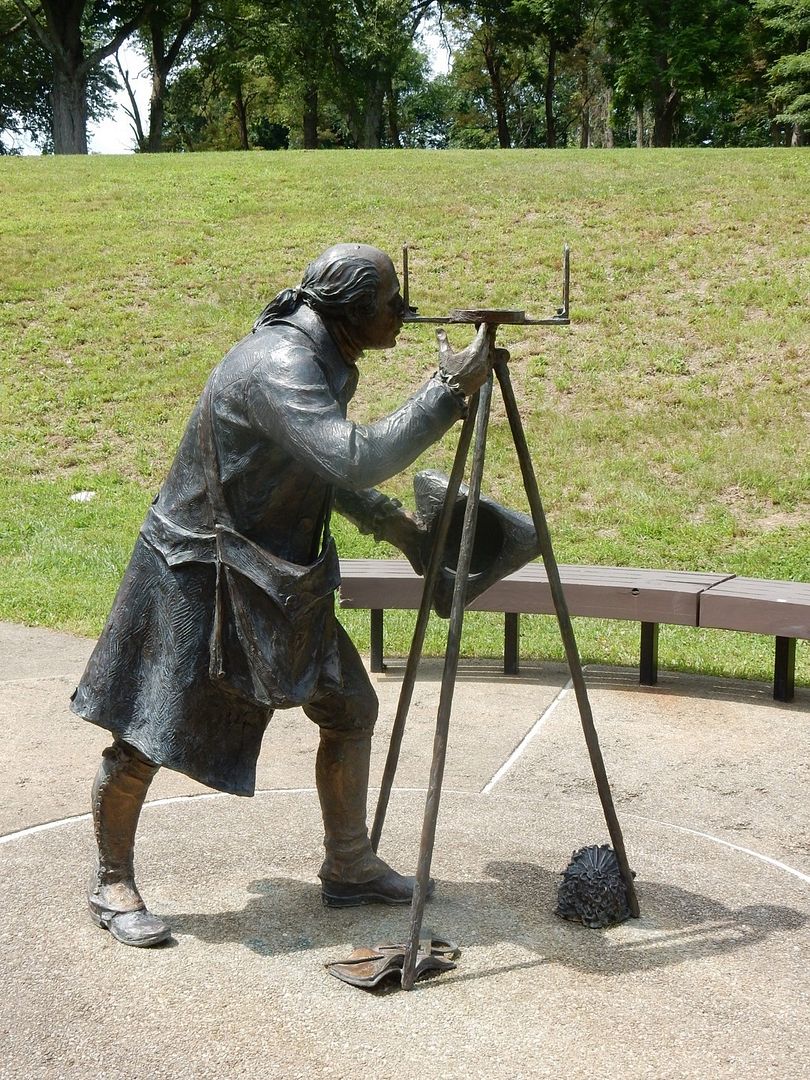 Sadly, Sophia died several months later and Gallatin entered politics that same year after her death.
Gallatin married Hannah Nicholson of New York City, daughter of former US Navy commander-in-chief, James Nicholson, in 1793. In 1798, he added the two-story, two-room, Frame House to accommodate his growing family. He and Hannah had six children; three died in infancy.
The room was the bedroom and schoolroom for James and Albert Rolaz, the two sons of Albert and Hannah.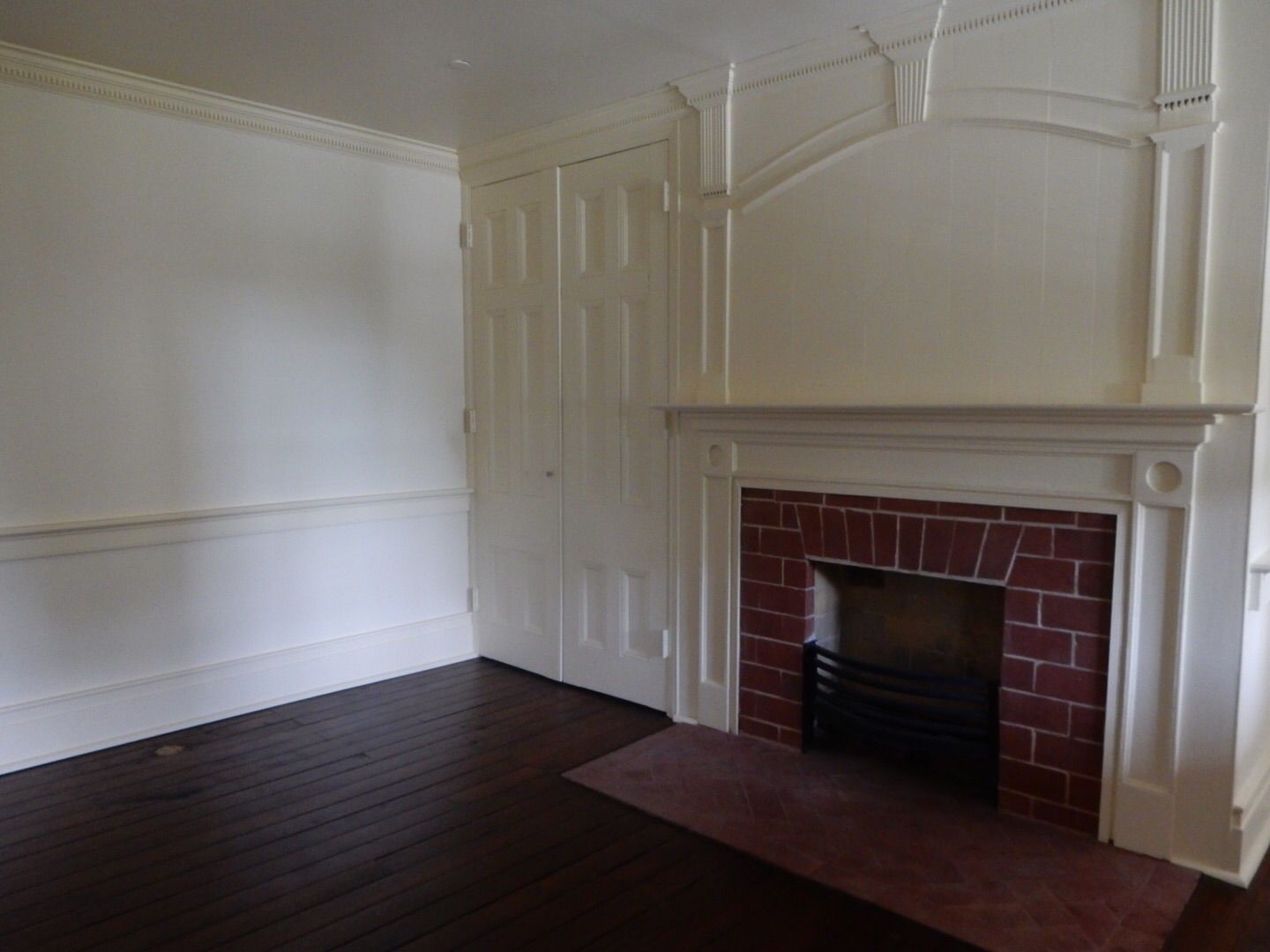 Gallatin's public service took the family to Philadelphia, Washington, DC, Paris, and London. While in Paris, he directed his son, to supervise a large addition, the Stone House to Friendship Hill. The addition was completed in 1823 followed by the stone kitchen the following year.
Portrait of Gallatin and front parlor are shown below.
Stone Kitchen completed in 1824.
Hannah never enjoyed the frontier life and Albert put Friendship Hill up for sale in 1825 when the family moved to New York City. Subsequent owners enlarged and altered the house over the years. Visitors to this National Historic Site are provided with a floor plan that shows these various changes that is used during the self-guided tour of the house.
If you are wondering why the home of Albert Gallatin has been designated a National Historic Site, here are some of the significant accomplishments and contributions he made to the US.
1789, enters political life as a delegate to the Pennsylvania convention and helps draft the state constitution.
1793, US Senator.
1795, founds New Geneva, PA, establishing New Geneva Glassworks and a fun factor several years later bringing industry to the region.
1801, US Secretary of the Treasury, for next 13 years for Presidents Thomas Jefferson and James Madision. When he entered office the country had debt of $85M; he figured out how to fund the LA Purchase (1803), the Lewis and Clark Expedition (1804), and the War of 1812. His long-term financial plan was used by subsequent Treasurer Secretaries and the national debt was paid off in 1835.
1814, signer of Treaty of Ghent
1816, US Minister to France for 7 years.
1826, US Minister to Great Britain for 2 years.
1831, President of National Bank of New York for next 8 years (that is JP Morgan-Chase today).
1842, President of New York Historical Society; and founds American Ethnological Society. Both are still in operation today.
1849, died in Long Island, New York at age 88.
Very impressive legacy! I really enjoyed learning more about this important American.
Admission to this site is free. It is located about 30 minutes from Fort Necessity so we visited both the same day. Be sure to check out the Visitor Center as we found the Park Rangers to be very informative. It is also serves as the entrance to the self-guided tour of the houses/s.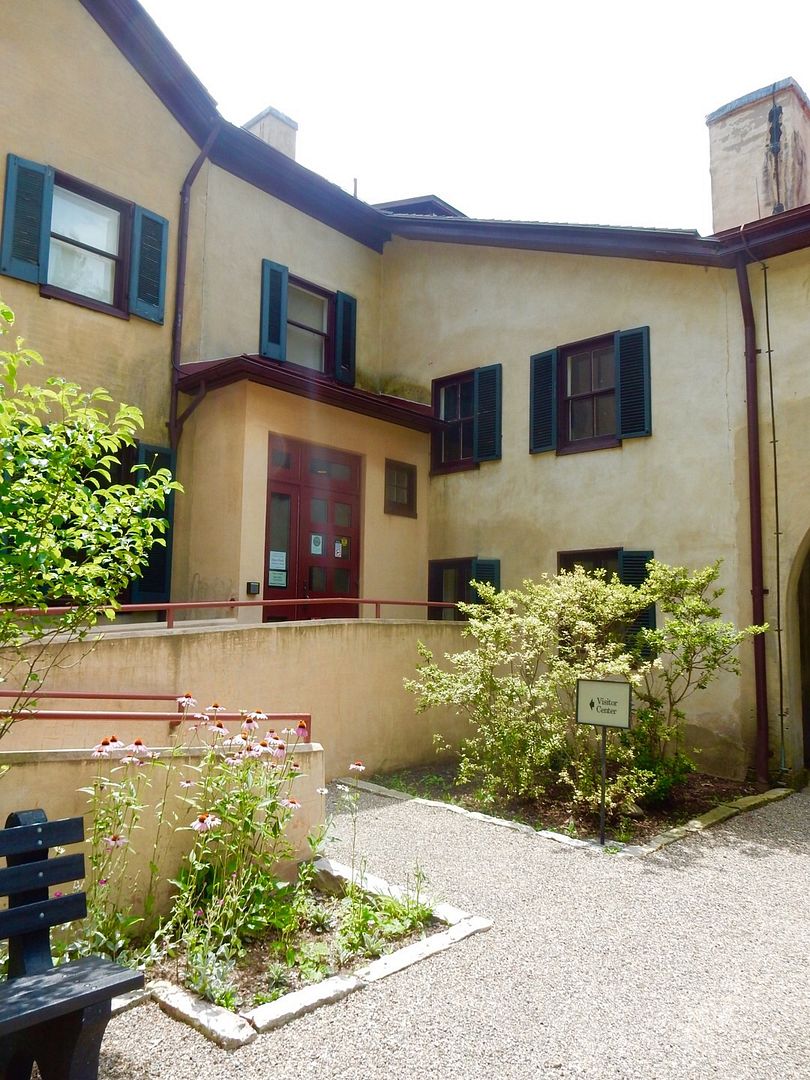 There are trails on the property, but it was so very hot and humid the day we visited that we did not explore them.