A day at the
dog
beach
with a
picnic
lunch
was the plan of the day. The tide was rising during our first visit to
Bonita
Beach
Dog
Park
(near New Pass). So on our second visit, we checked the
tide
charts
and made plans to arrive about an 1.5 hours before low tide to enjoy the sandy shoreline.
The entry path to the beach was completely dry when we arrived unlike our first visit when the water was up to our knees in some areas.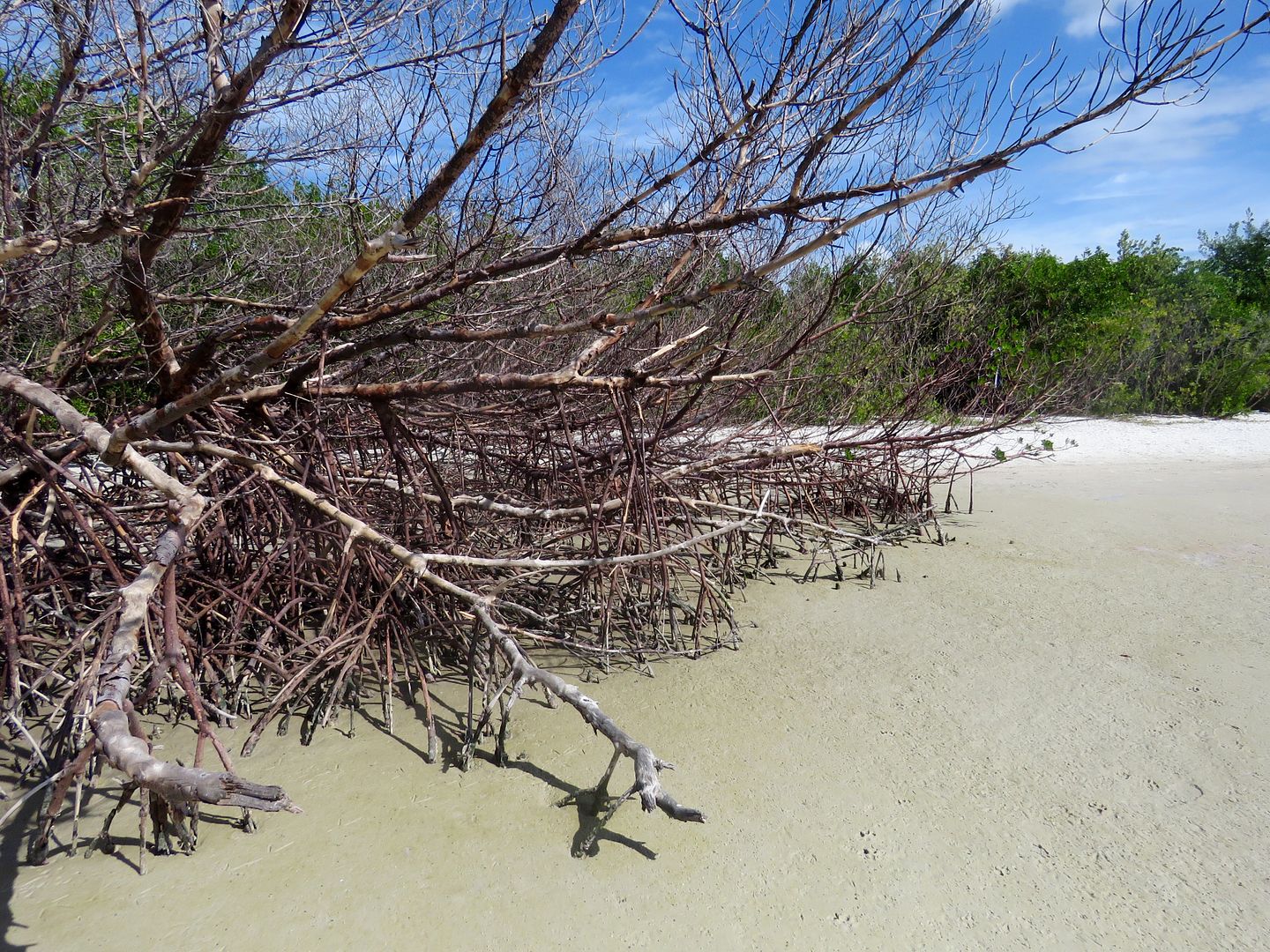 There was a huge area for our doggie, Sadie, to run off-leash. Because it was a week day there were not that many owners and dogs here.
We brought our chairs, water, lunch, towels and books with us. And Sadie's frisbee and plenty of water for her, too. There is no potable water here and only a porta-potty at the entrance, so plan accordingly.
John took Sadie into water deep enough for her to swim. And she hung out on the beach with us, too, enjoying the bright, sunny day.
There is lush vegetation along the beach where I snapped these pics.
We began noticing all of the
starfish
in the low tide surf after another dog owner showed us this one.
They were fascinating. Check out the
trails
in the
sand
left by the starfish.
When he found the spot he wanted, the starfish started gradually burying itself in the sand.
Here's one whose arms were severed (probably by a human or dog stepping on it), but the arms can regenerate. Another one is already buried. They seemed to be everywhere once we began noticing them.
John found this Junonia shell with a live mollusk in it. As we learned at the National Shell Museum in Sanibel, these are rarely cast ashore (although they occur in abundance offshore) and it is a real treat to find one. Because it was alive, we, of course, put it back gently back into surf.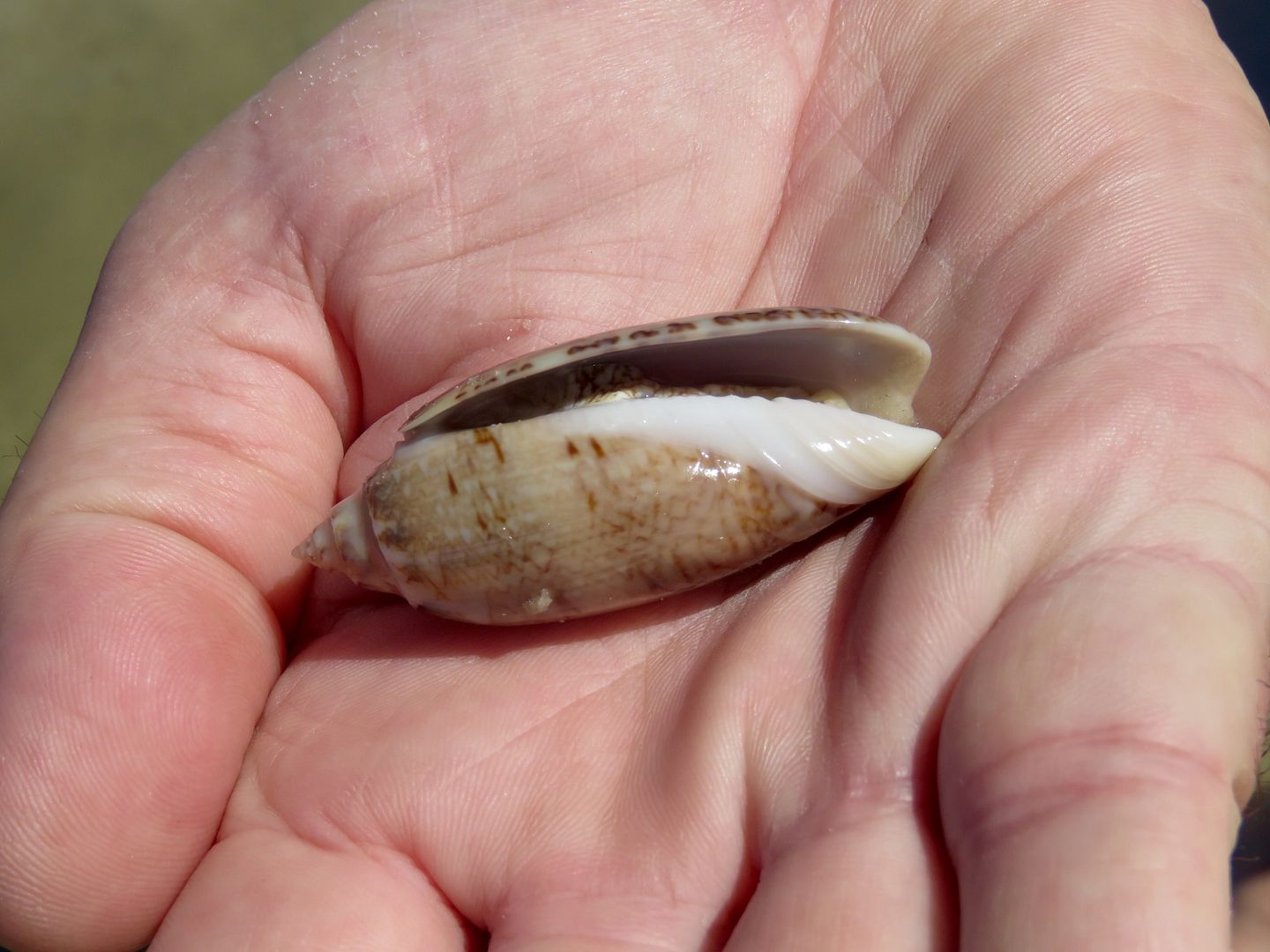 It was a lovely day. But, honestly, the amount of sand in Sadie's thick double coat is a real mess! Nonetheless, we'll be back! She had a blast and was more exhausted than we were from our day in the sun and sand. Even people without dogs sometimes come here to enjoy the beach.
For more information about Bonita Beach Dog Park, go to www.
leegov.com
.