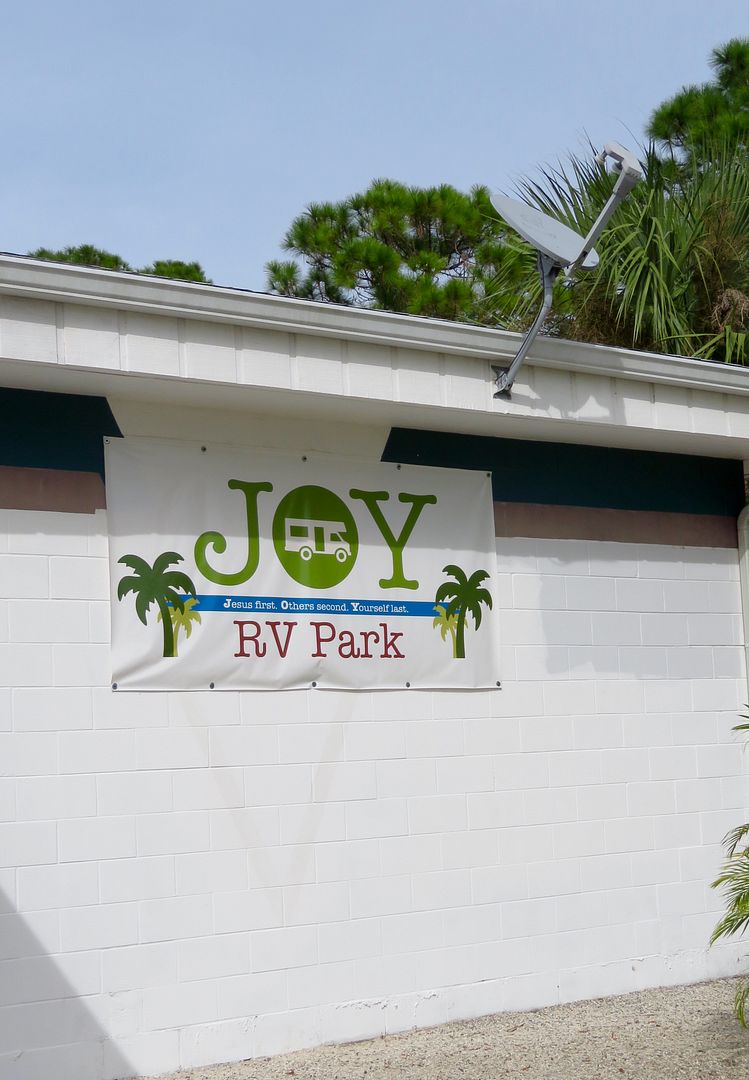 Rating: 3.5 on a scale of 5
Location
: Wanting to spend time in Cocoa Beach, FL, this was a reasonably-price, small RV park in Cocoa that was about 12 miles from the beach. Also from this location you could make a day trip to Orlando or, of course, the Kennedy Space Center.
Lot size: Our site has full hook-ups and was a back in (no problem). We had plenty of room for our motor coach, tow dolly, and car. There is, however, virtually no privacy between sites.
Some of the lots on the perimeter of the loop drive through park were occupied by seasonal or full time residents, and we were in the interior part of the loop. Sites have a cement pad and picnic table.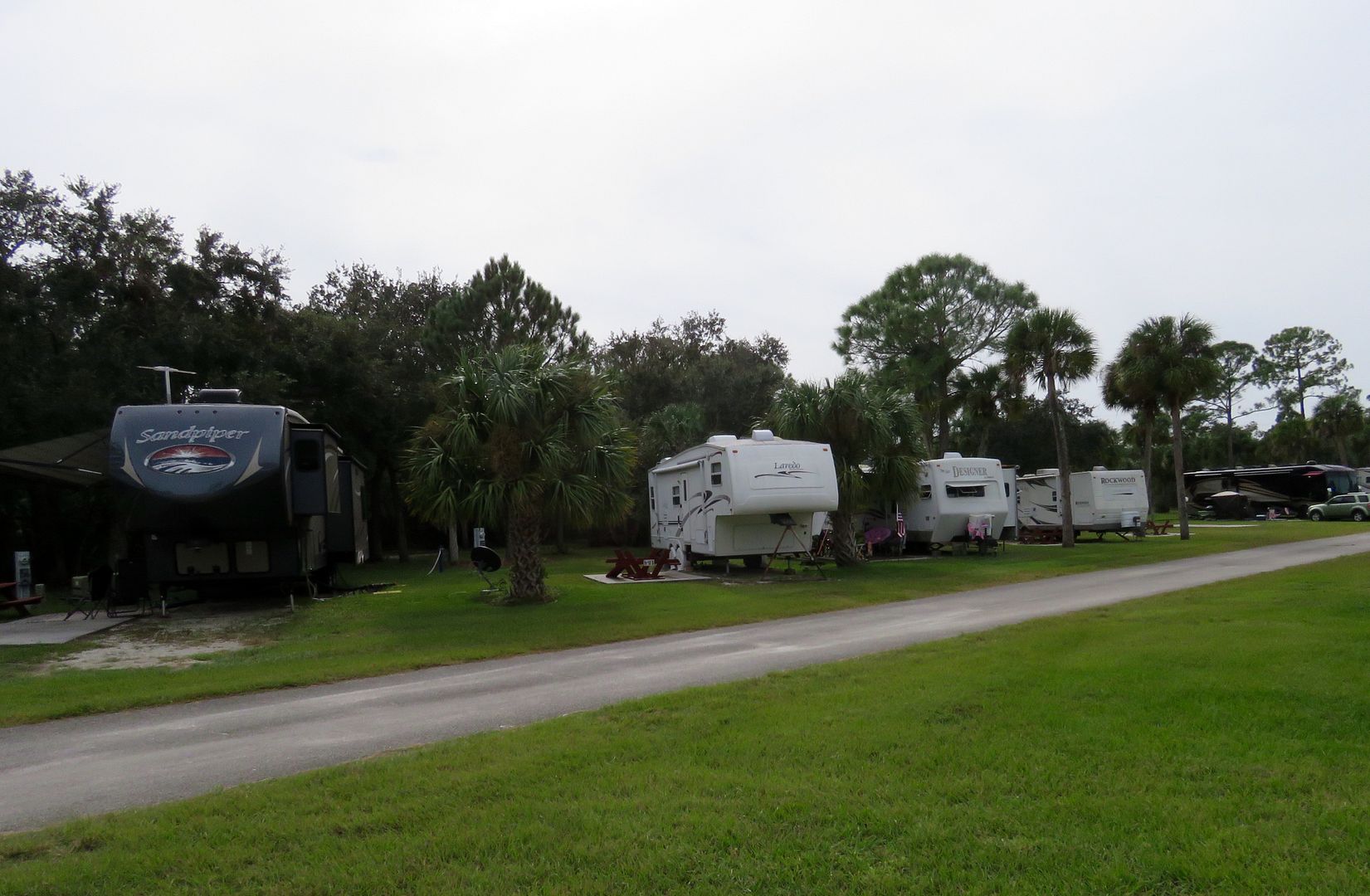 There are also park units and cabins for rent here, too, a great alternative for those who do not own an RV.
Amenities: The wifi was decent here, but no cable TV. We did pick up numerous channels by "air." There is a lovely, heated swimming pool. A recreational hall (with a stage) is located next to it. The office, bathrooms, and laundry (3 washers/3 dryers) facilities are all in this building. Everything is sparkling clean.
Cost: $248 (including taxes)
Management: The folks that run this place are delightful. They were so friendly during check in and escorted us to our site. Information about the amenities was provided along with a short tour of the pool, recreation room, etc. The name of the park, JOY, stands for J=Jesus first; O=others second; Y=yourself last. A worship service is held in the rec room on Sunday mornings. I stopped by when the office was closed to ask about mail, and one of the guys that works here saw me and followed up to see what I needed. The people here are just really friendly and helpful.
General Comments: The property is well maintained and we had plenty of grassy area to walk our dog, Sadie. We did not spend that much time at the park, but we had a pleasant stay here.