Naples
,
FL
, is only about 18 miles south of Imperial Bonita Springs (where we are staying). I have several rings and a broken bracelet that I wanted to take to a Littman Jewelry store for maintenance (we have lifetime contracts on all of them and they look fantastic when I get them back). It is sometimes difficult to find a jewelry store in a location where we will be staying long enough to get the maintenance work done. Because we will be here for two months, we went to the Littman's in Naples (they were great).
Naples, with a population of about 21,000, is the 6th wealthiest towns in the country. The homes in the area we drove through were fabulous. Because neither of us had ever visited this town before, we decided to check out the Naples Pier (located at the end of 12th Street) and beach while we were in town. And, we were so glad we did, as the white-sand beaches and aquamarine water is gorgeous!
The Naples Pier was originally built in 1888 as a passenger and freight dock. At one time there was a narrow-gauge railroad from one end of the dock to the shore to transport luggage and freight (early 1900s). In 1922 a fire destroyed much of the structure including the post office that was situated on the pier. It has also been rebuilt by damage caused by hurricanes in 1910, 1926 and 1960.
The views of the beaches and blue water of the Gulf of Mexico are really something to see!
There is no fee to fish from the pier or just enjoy the beautiful views from it (although dogs are not permitted). One of the two pavilions on the pier providing shade is located at the end. There are restrooms and a concession stand here, too.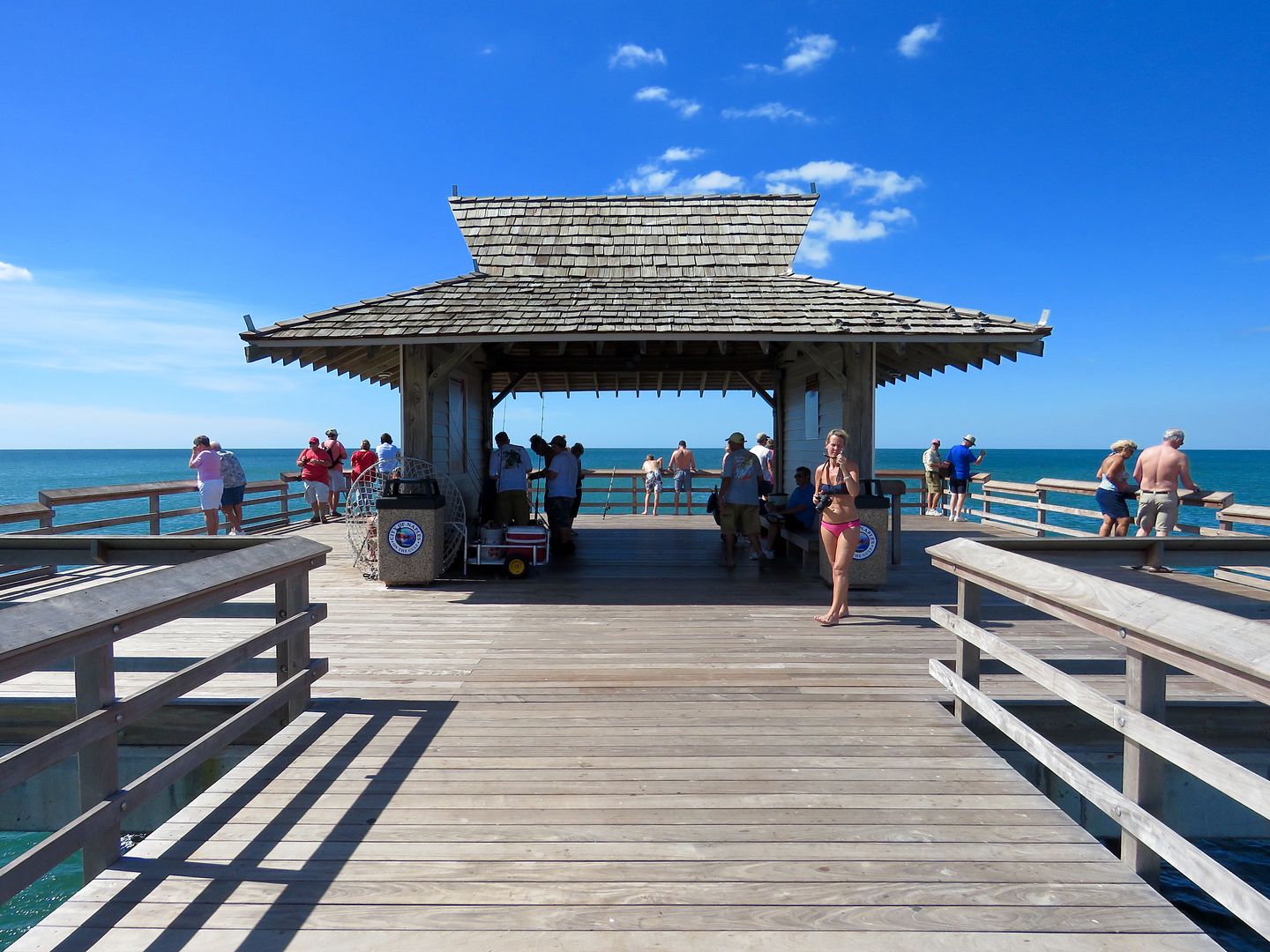 I had read that dolphin sightings are quite common from the pier and, sure enough, we saw this handsome fellow swimming on both sides of it. Photos are not too good, but it was fun to watch him swim, jump and dive so close to us.
A flock of brown pelicans were diving for food as were ducks (that looked like fish when they were swimming underwater).
We walked along the pristine beach where lots of folks were enjoying the sun and calm surf. Did I say it was gorgeous here?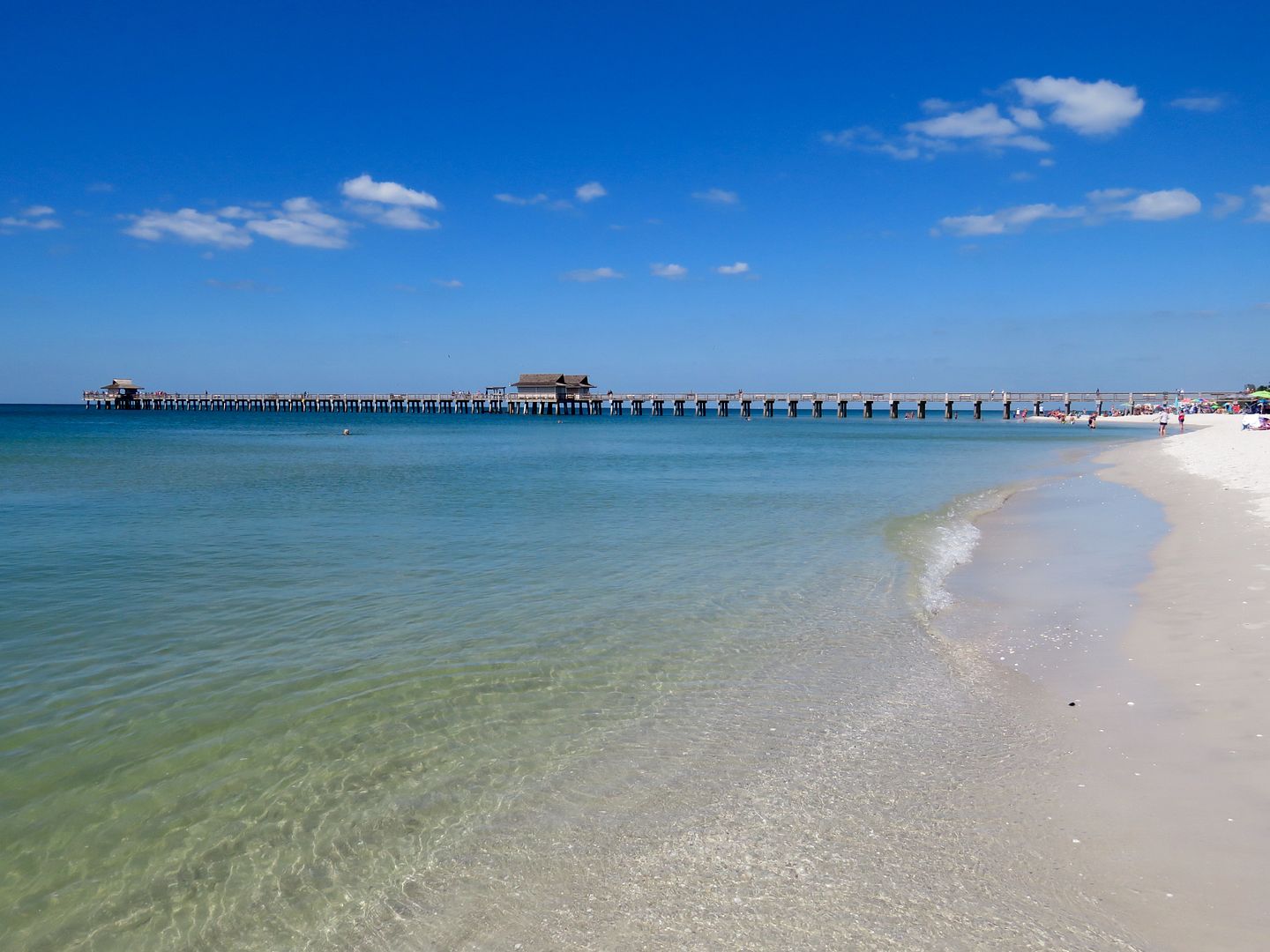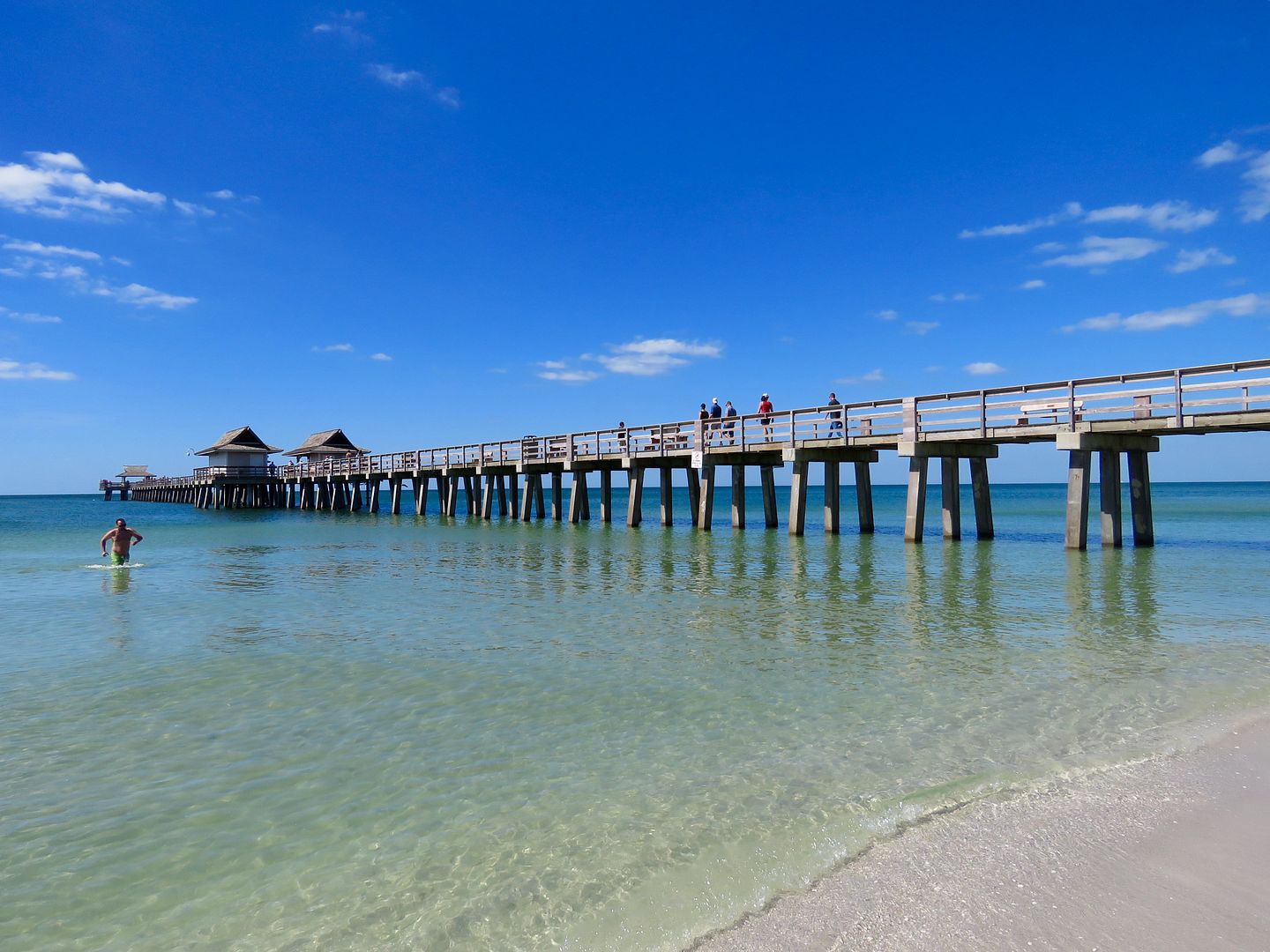 There is a map of Naples displayed at the entrance of the pier. We plan to visit again to see the historic waterfront district located about eight blocks to the east on Naples Bay.