Having finally retired to bed around
3:30 am
after
election
night
, I laid around our RV much of the day, still trying to comprehend the impact of the results.
Disheartened
at the voting choice of so many, I just felt awful. But this is not a political blog and I will not inundate you with my strong opinions.
By late afternoon, we wanted to do something fun. Being in beautiful southwestern Florida, we decided to drive to Captiva (just north of Sanibel Island) to see the sunset.
Sunset was
at 5:41 pm
, and we arrived at the
Mucky
Duck
Restaurant
in time to enjoy the view. We ordered a couple of
margaritas
, found a couple of Adirondack
chairs
facing the Gulf of Mexico, and
listened
to Jimmy Buffett
tunes
(and other selections) by a talented musician.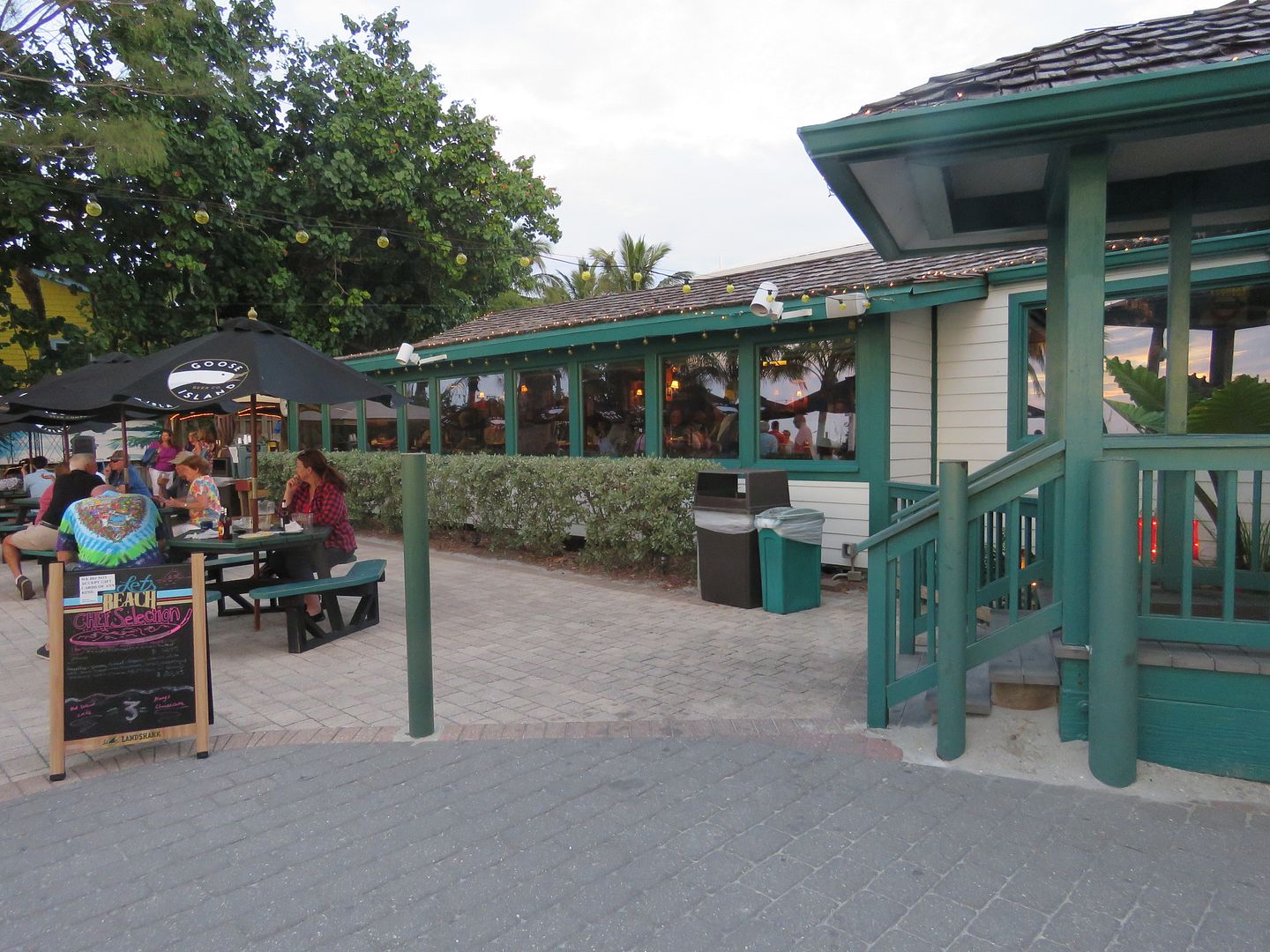 Although there were clouds, they only made the moments after sunset more colorful.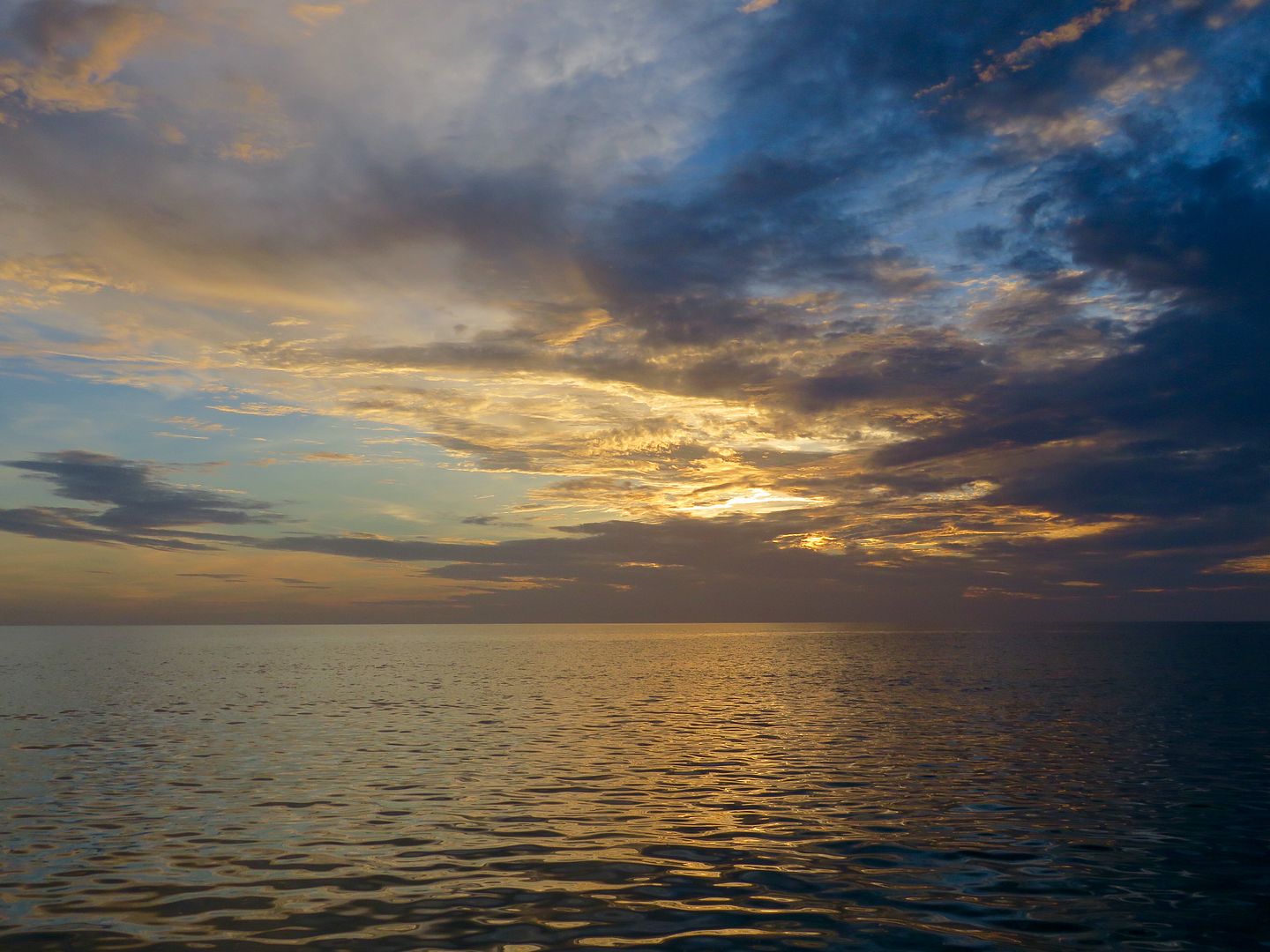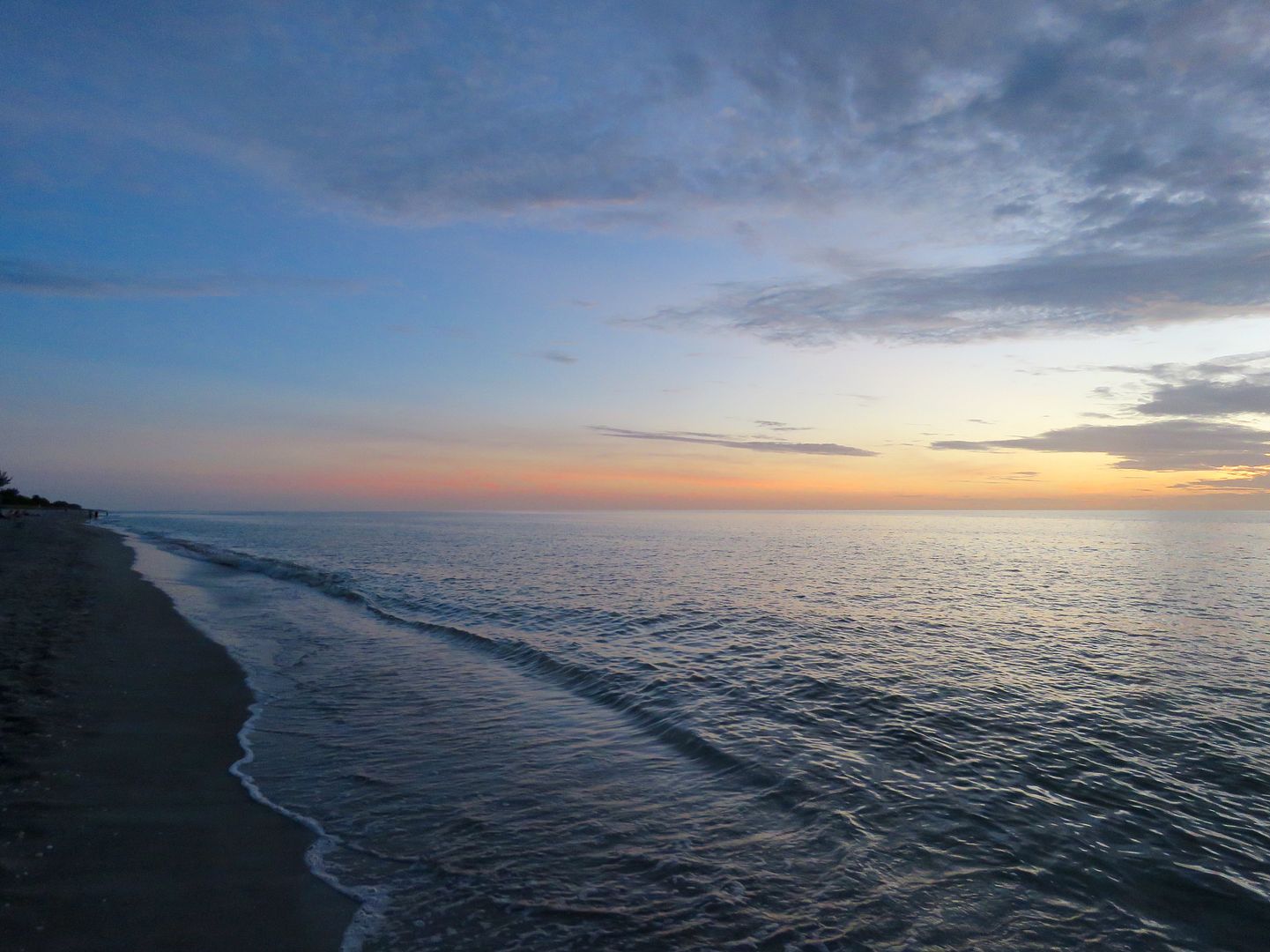 It was an hour wait for a dinner, so we just enjoyed the ambiance and music on the patio; and, finished our cocktails.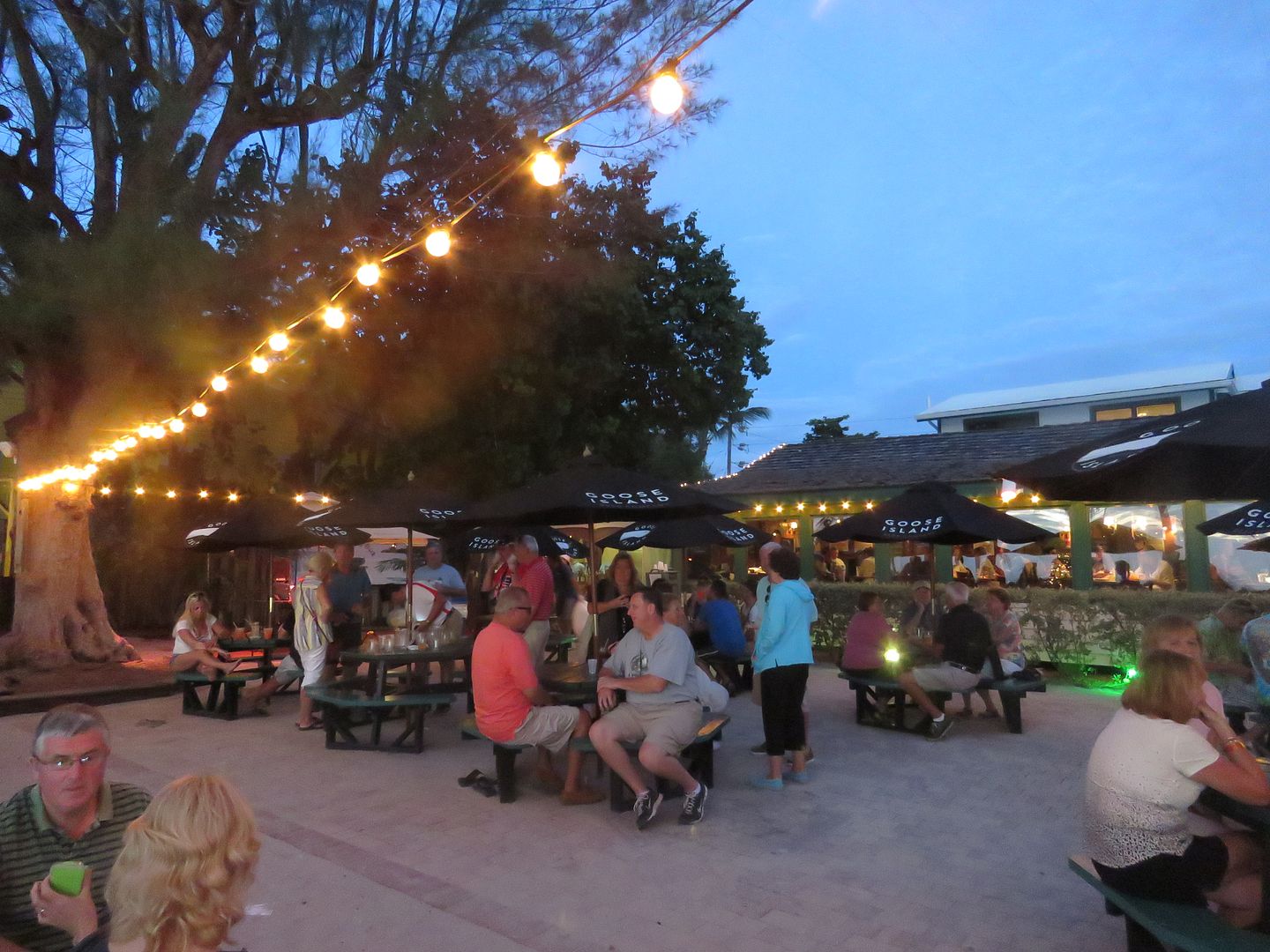 Check out their website (
www.muckyduck.com
) for their menu, photo gallery and beach cam.
Merely by chance, we ended up having dinner at the
Key
Lime
Bistro
(
www.keylimebistrocaptiva.com
) next to the
Captiva
Island
Inn
just down the road from the Mucky Duck. There was no wait for a table for two on their
patio
and, a bonus for us, was that our doggie,
Sadie
, was
permitted
to join us.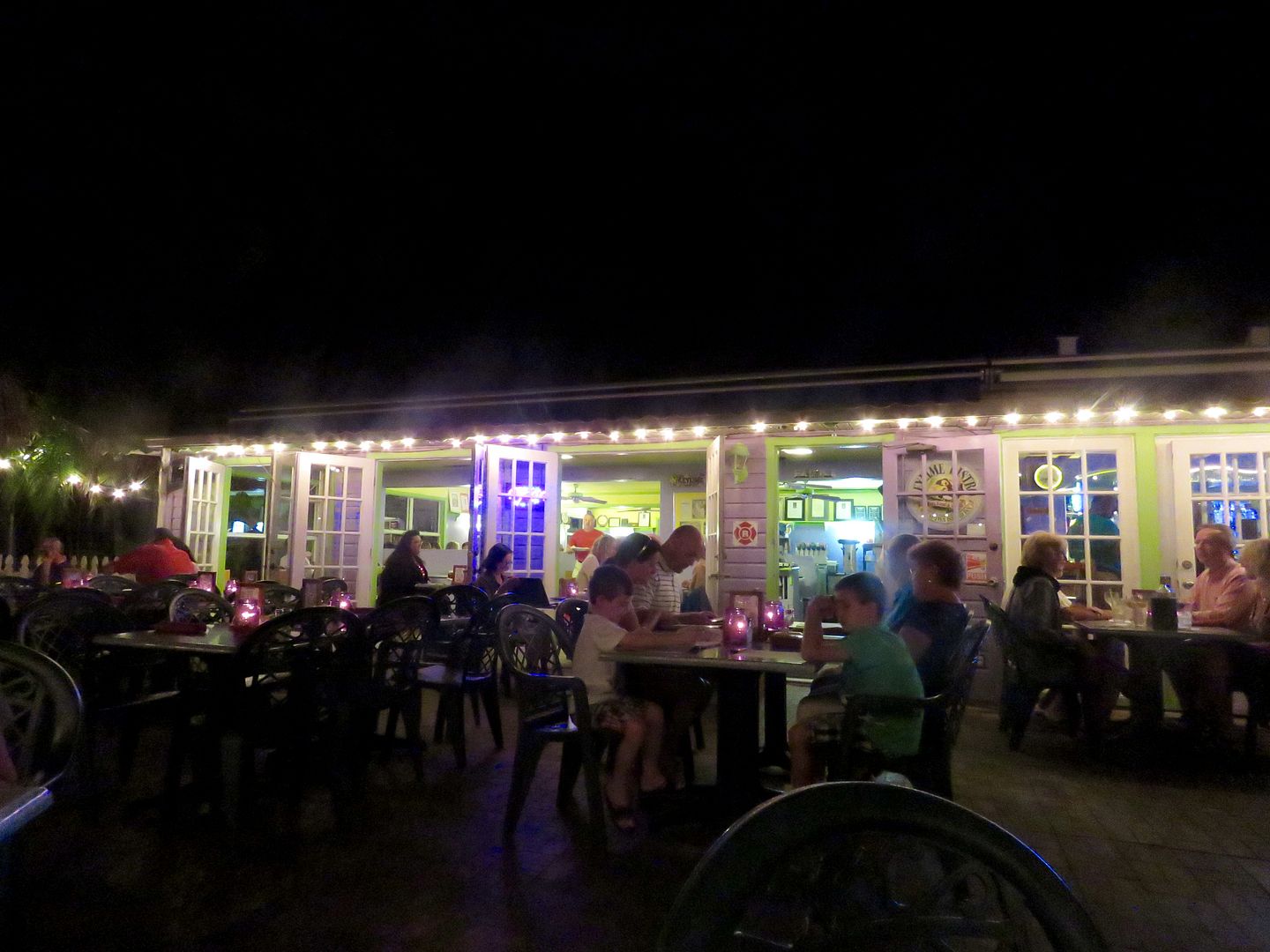 We both had fantastic seafood dinners (salmon w/crab and asparagus and blackened mahi) and enjoyed the entertainment while we ate. Service was excellent. These two musicians were really good, too. Sadie was well-behaved while making some new-found friends. The ambiance of the patio is so much nicer than inside, but if you have a large group or have a preference of where you sit; make reservations in advance (even on weeknights).
It was really a very pleasant evening. As always, I am reminded of how thankful I am for our wonderful RV lifestyle.