Finding
dog
-
friendly
attractions
is always a priority for us when we arrive in a new city. Today, we visited both the Bonita Springs Dog Park (less than two miles where we are staying) and Bonita Beach Dog Park (about ten miles from us).
The 6.5 acre, off-leash, Bonita Springs Dog Park has three separate fenced areas for small, medium, and large dogs.
There's always lots of yapping coming from the small dog area that is located at the front of the park. The medium (35-45 lb) and large dog (45+ lbs) areas are located across the bridge.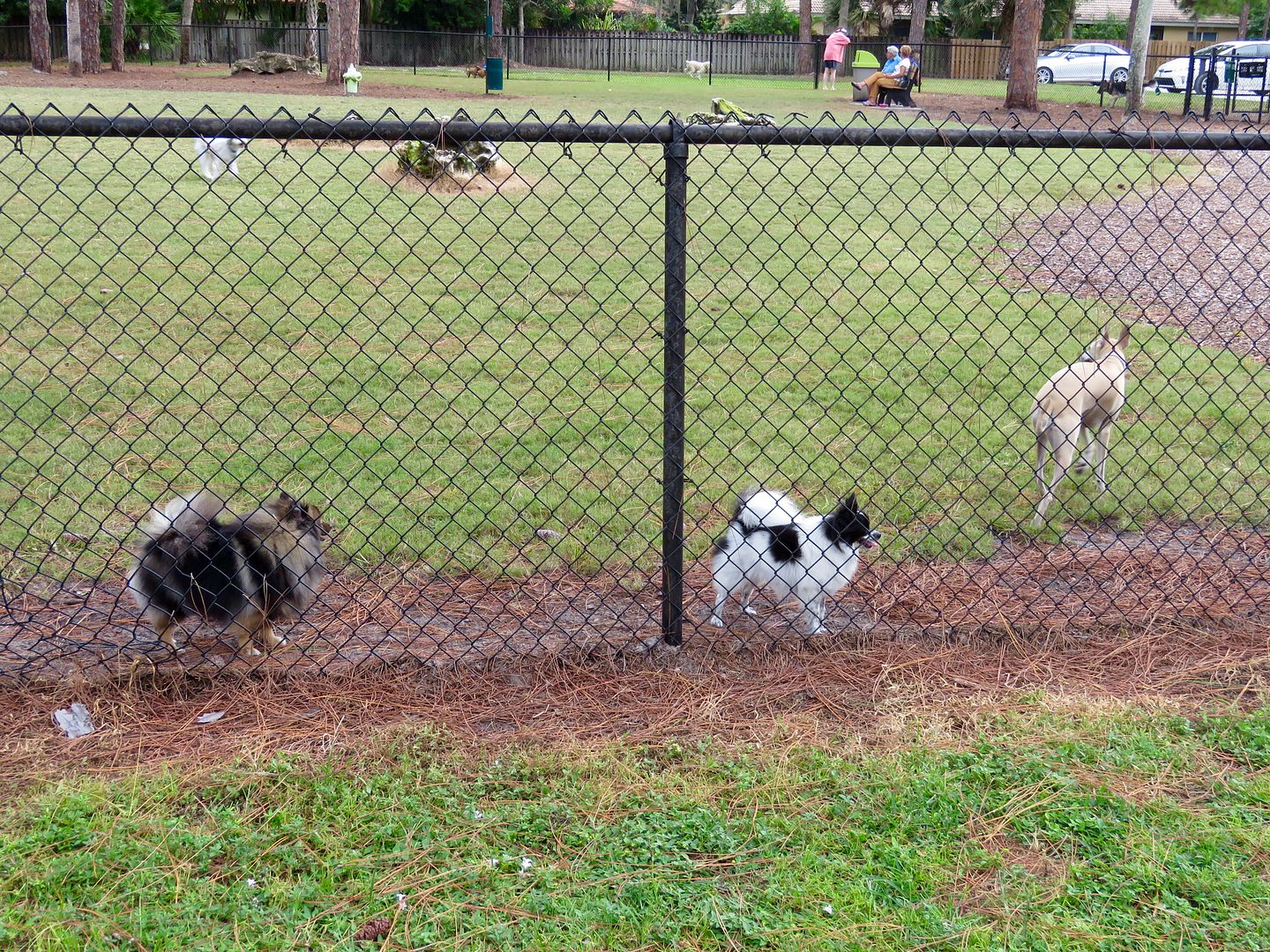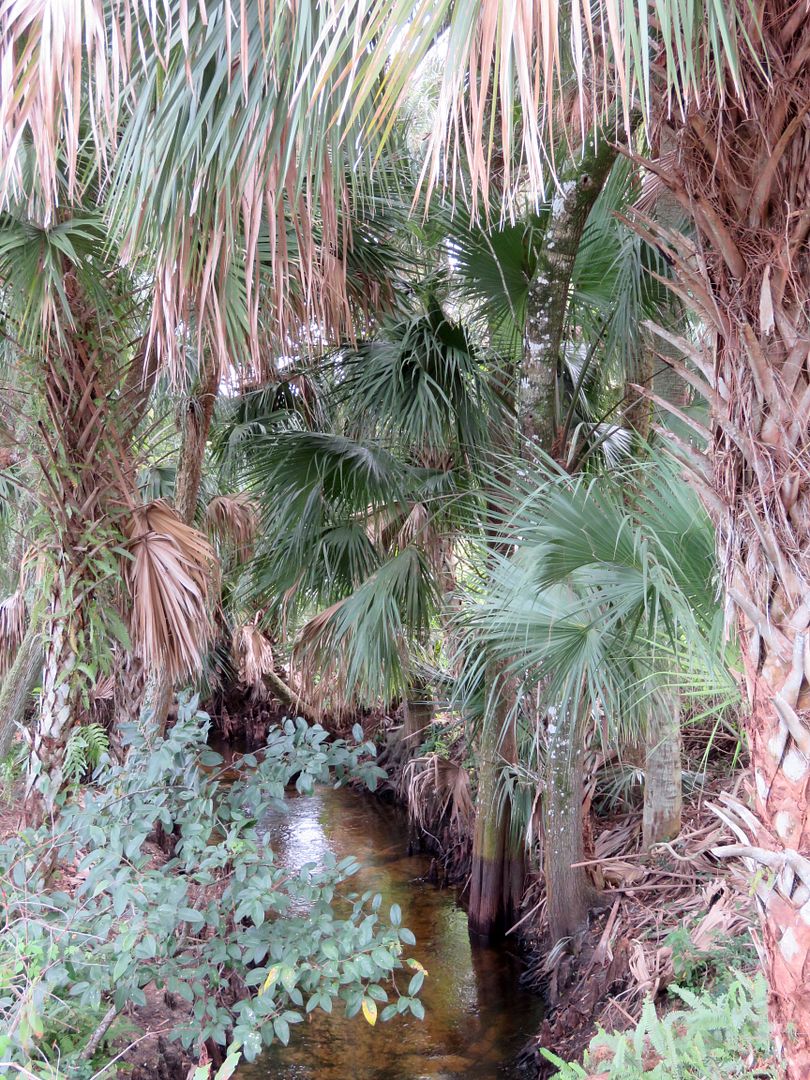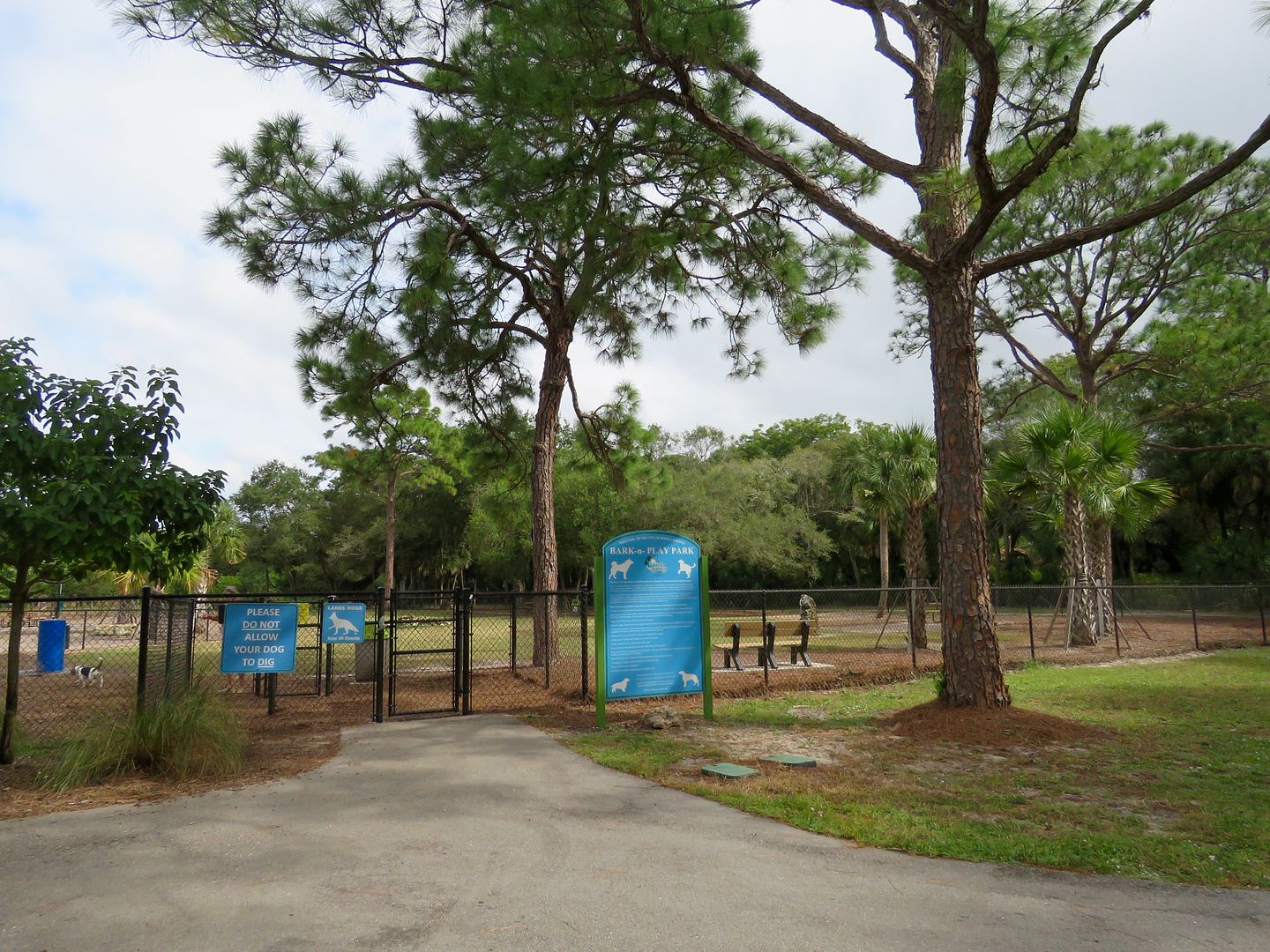 Our doggy, Sadie, always has a great time making new friends in these off-leash parks. On this day it was not that crowded but on subsequent visits we have found it to be more crowded late in the day. There is a water fountain for both dogs and humans here.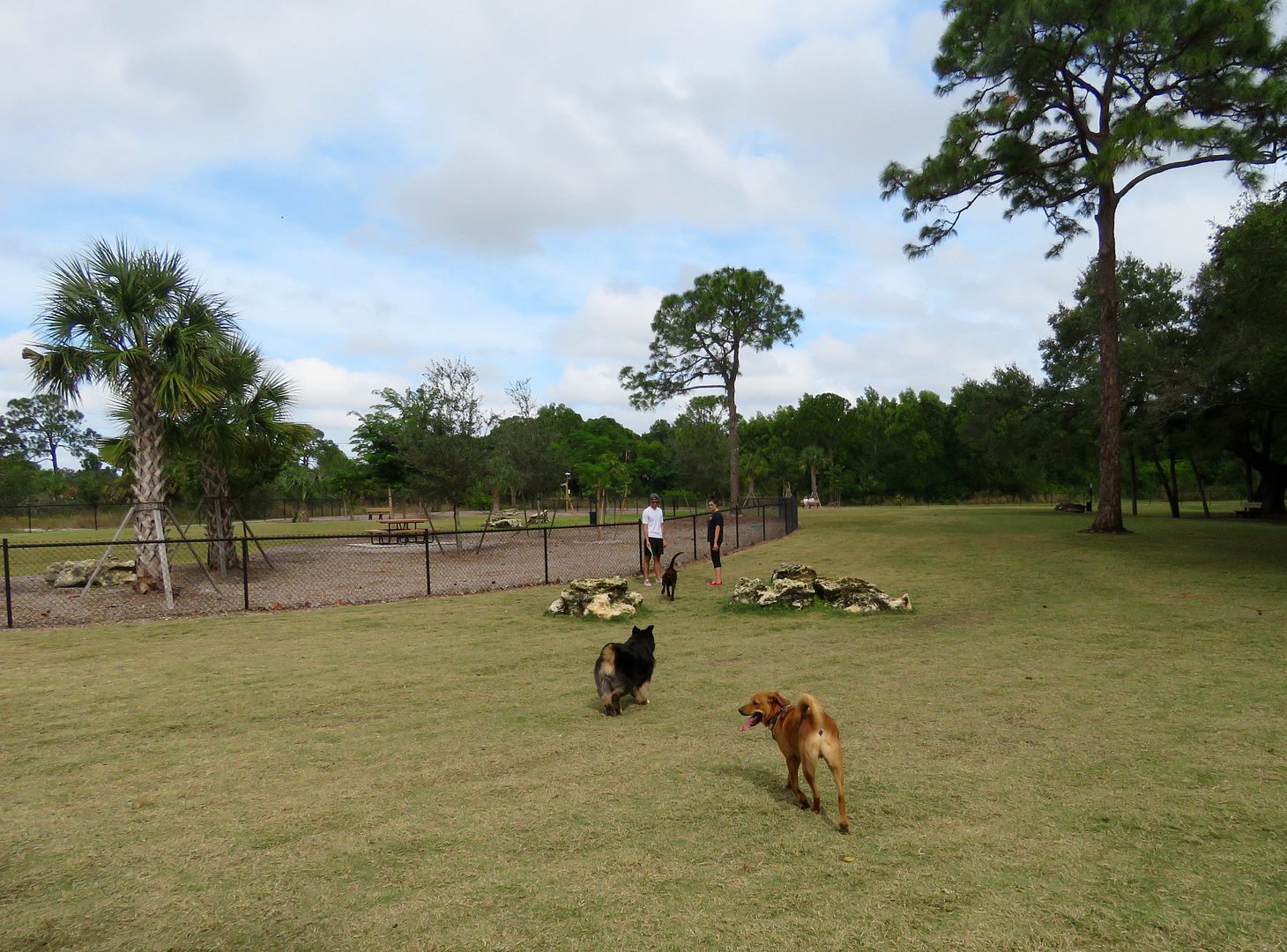 Next, we drove to the Bonita Beach Dog Park located on the Bonita Springs/Ft. Myers boundary line on Esotero Boulevard near Lover's Key State Park. If traveling north, there is a parking area and sign for the beach on the left side of the road.
There is no fresh water here, so be sure to bring plenty for your dog and yourself. Also, you need to be mindful of the tide. The best time to visit is low tide (a couple of hours before low tide and a couple of hours after). You must walk through water (depth dependent on tide) and a small wooded area to get to the dog beach.
The beach is not that large (again, depending on the tide), but the water is shallow for quite a distance out. Dogs can be off leash and their are no fences. Our Sadie had a blast running in out of the water and chasing new friends.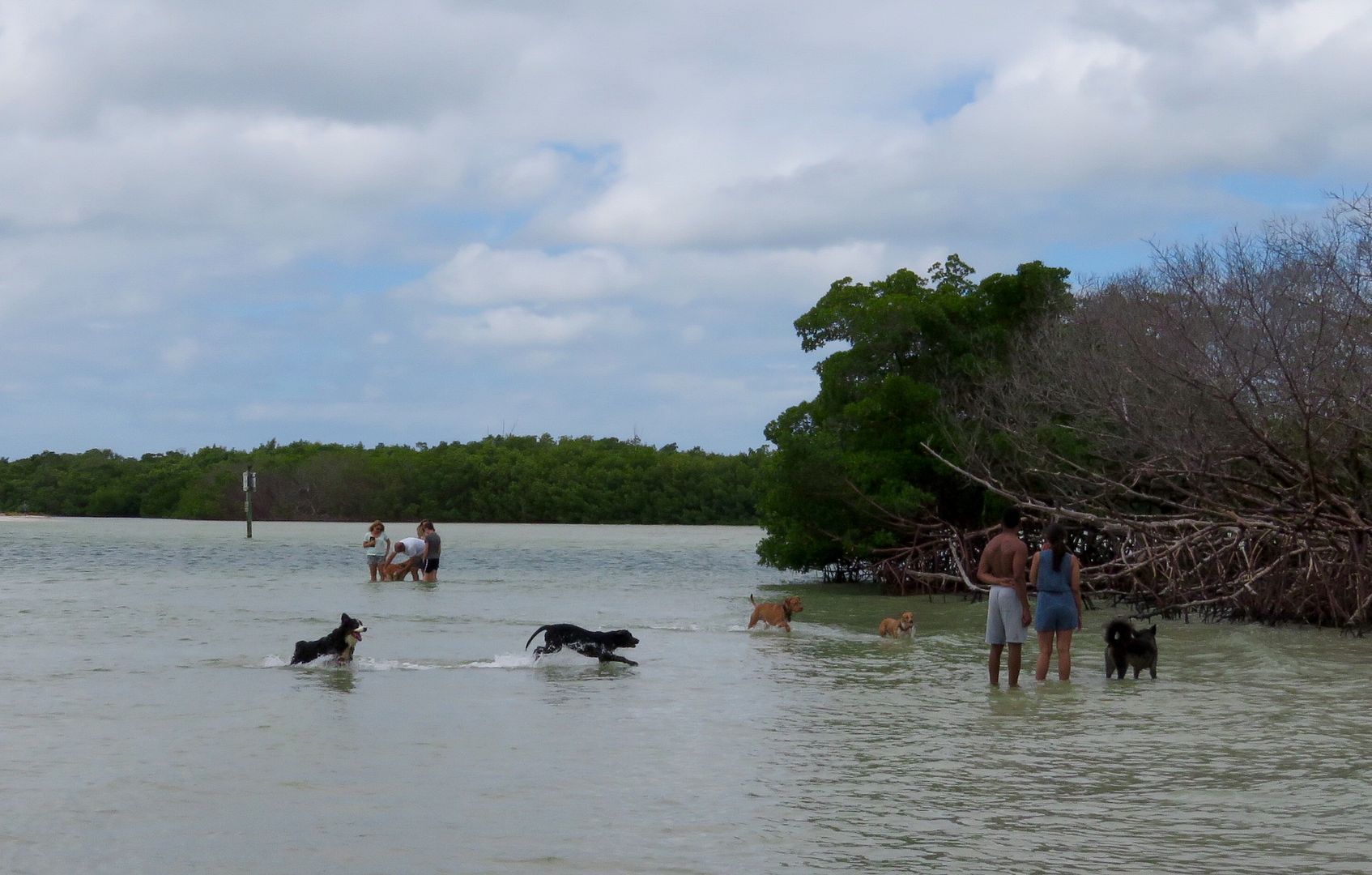 A
doggie
shower
is available for use before departing. Additional
information
about both parks can be
found
at
www.leegov.com
.
We will definitely visit both dog parks again during our two-month stay in Bonita Springs!