There is always something going on at Betty's RV Park! This afternoon, Betty took our dinner requests and placed our orders for crawfish or shrimp boil dinners. Because neither John nor I have eaten crawfish (and I didn't know they were called mudbugs!) we ordered a combo dinner (crawfish and shrimp) that came with potatoes and corn on the cob.
One of our fellow RVers picked up our orders and we gathered together for our feast!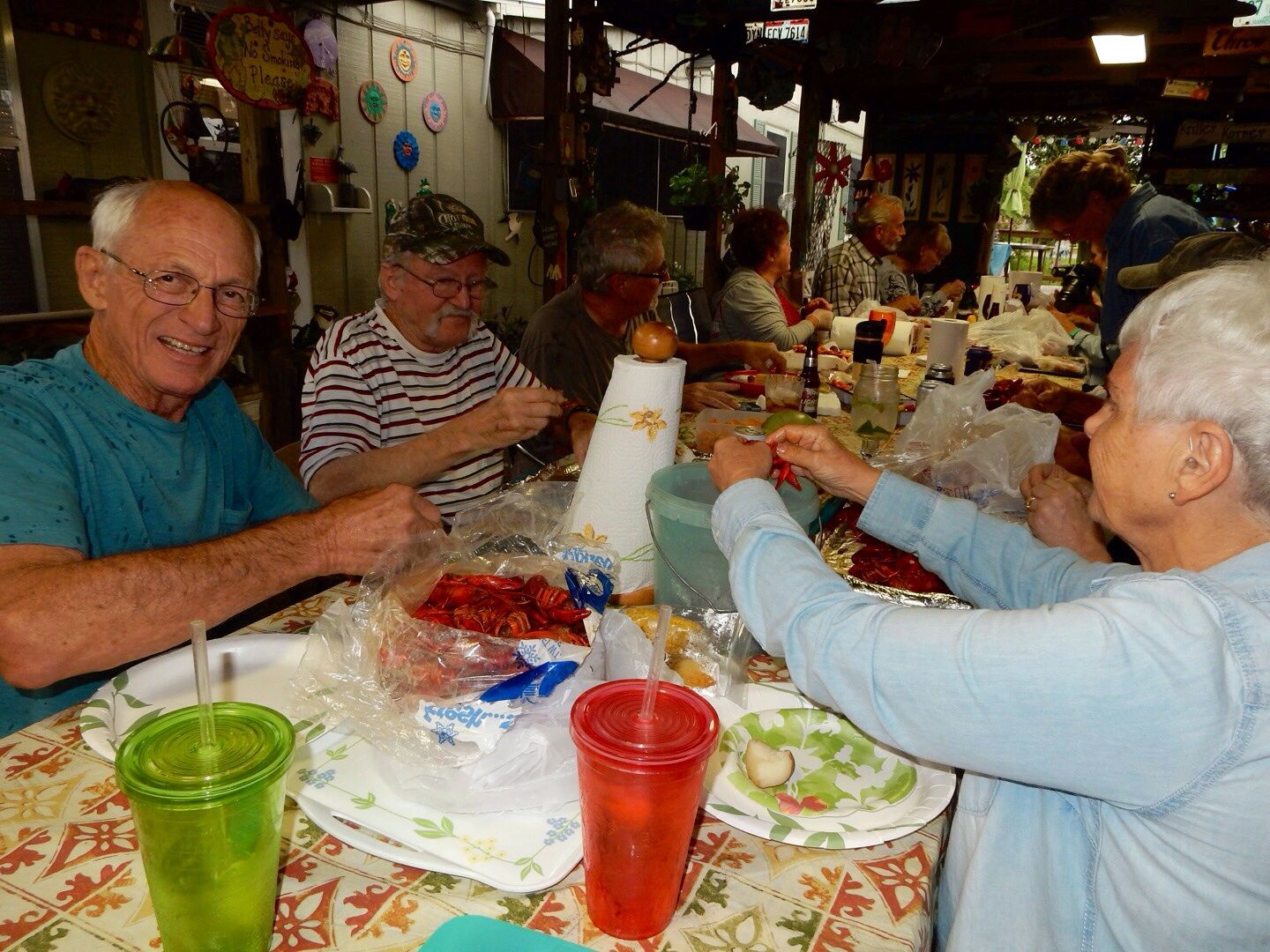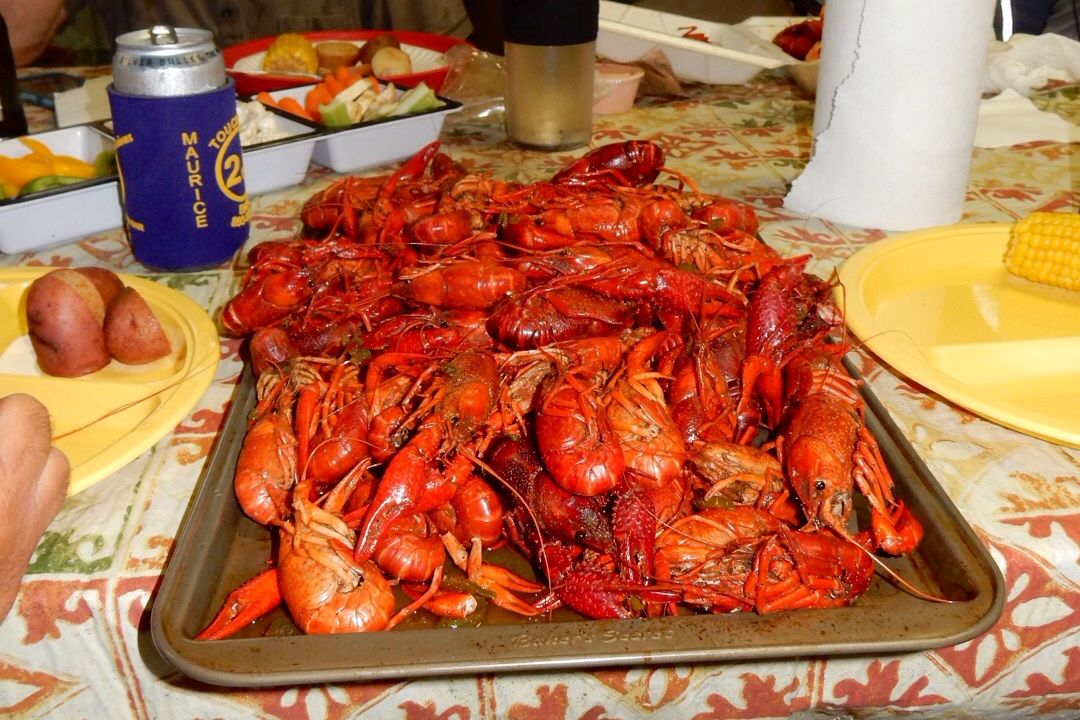 Instructions on the proper method of eating crawfish was provided by Danny (below) and Betty.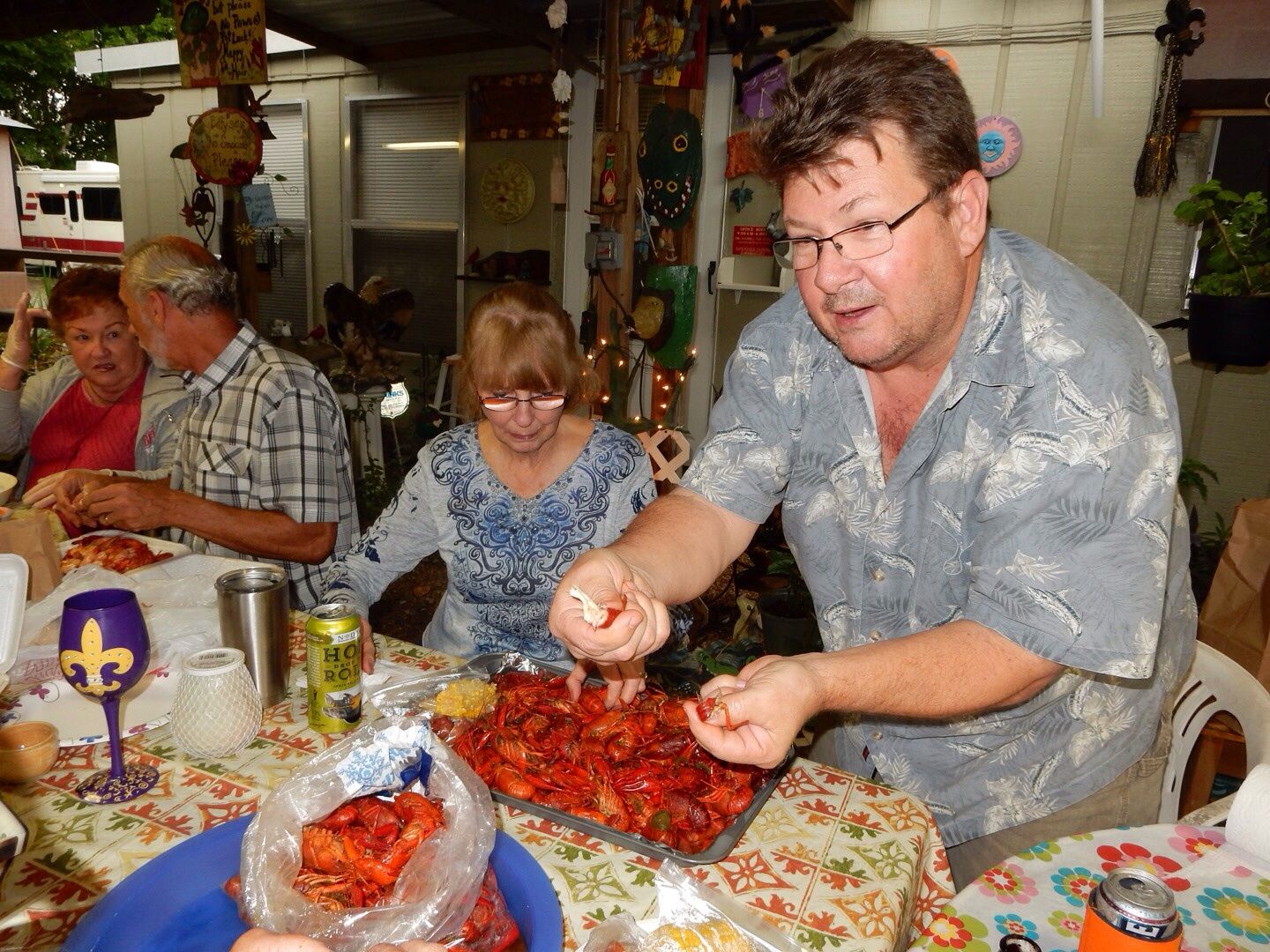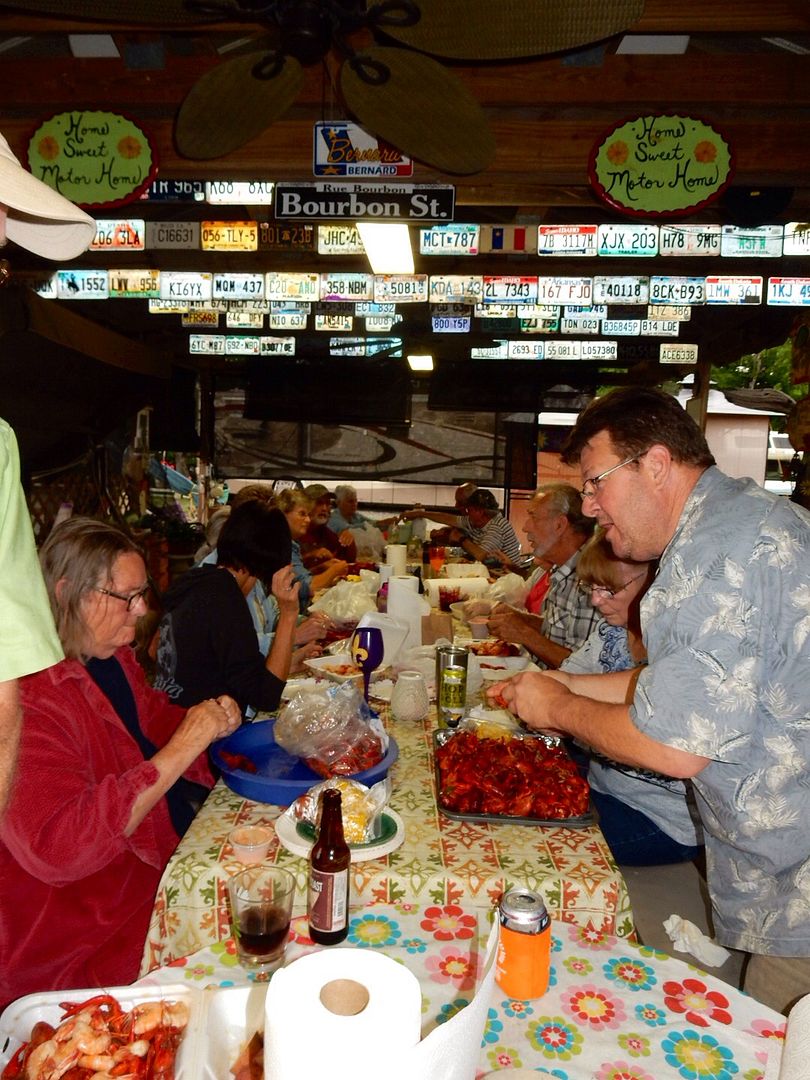 John only ate the shrimp but had fun playing with the crawfish. They were huge! I loved the crawfish and will definitely be eating it again soon. It was delicious! And the sauce provided made it especially scrumptious.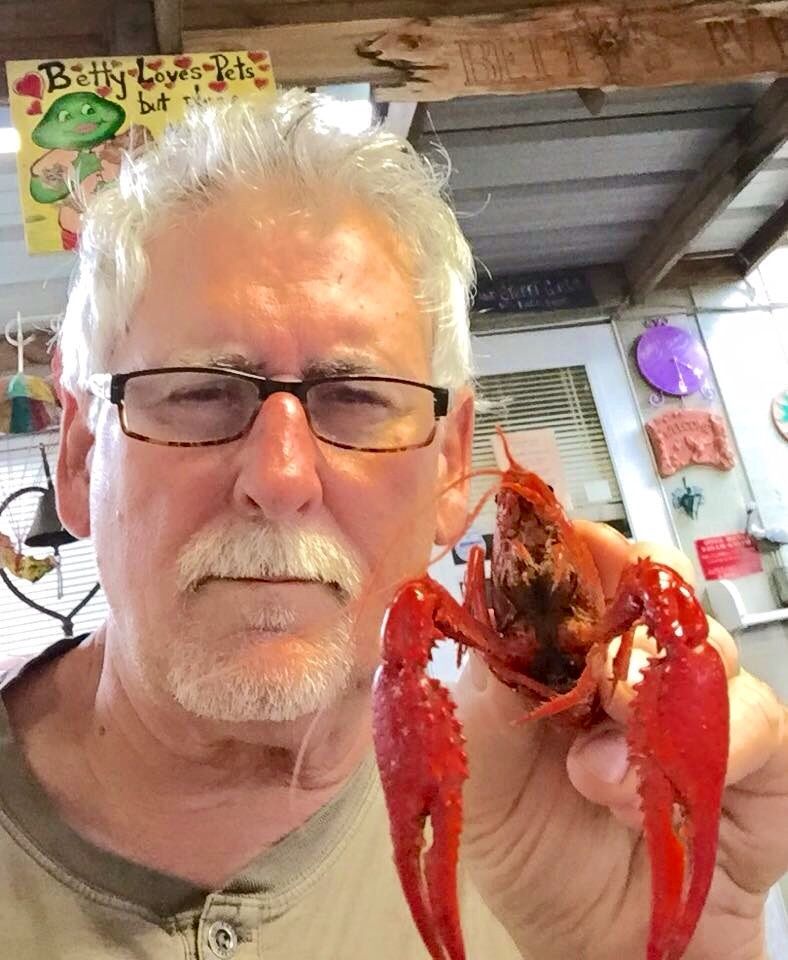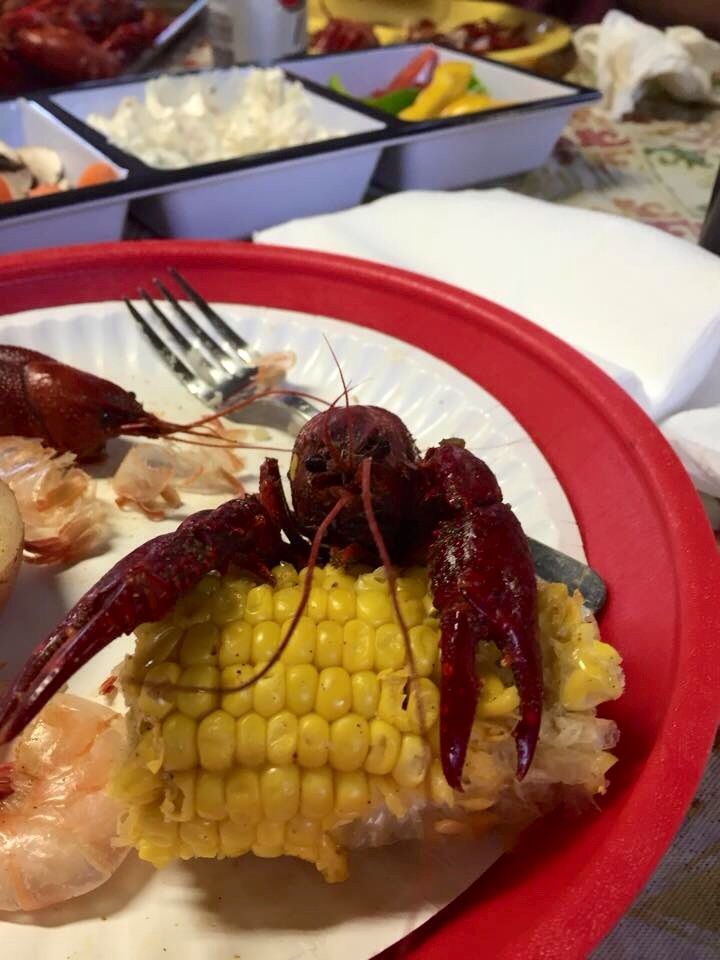 We definitely came to Louisiana the right time of year, the height of the crawfish season. Yum!