Rating: 5 on a scale of 5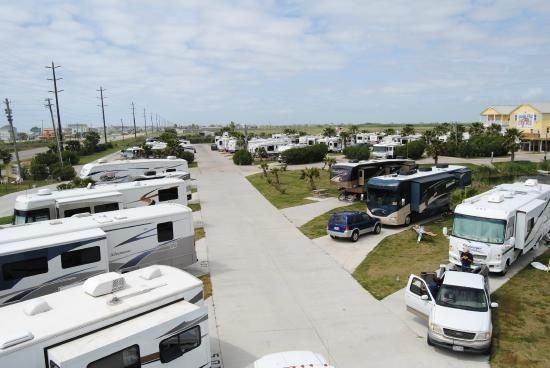 Location:
This park is located about 10 miles from Galveston traveling west on Seawall Boulevard that turns into San Luis Pass Road. We loved the location because it was within easy walking distance to the beach and was in the less crowded (and tourist) district of the city of Galveston.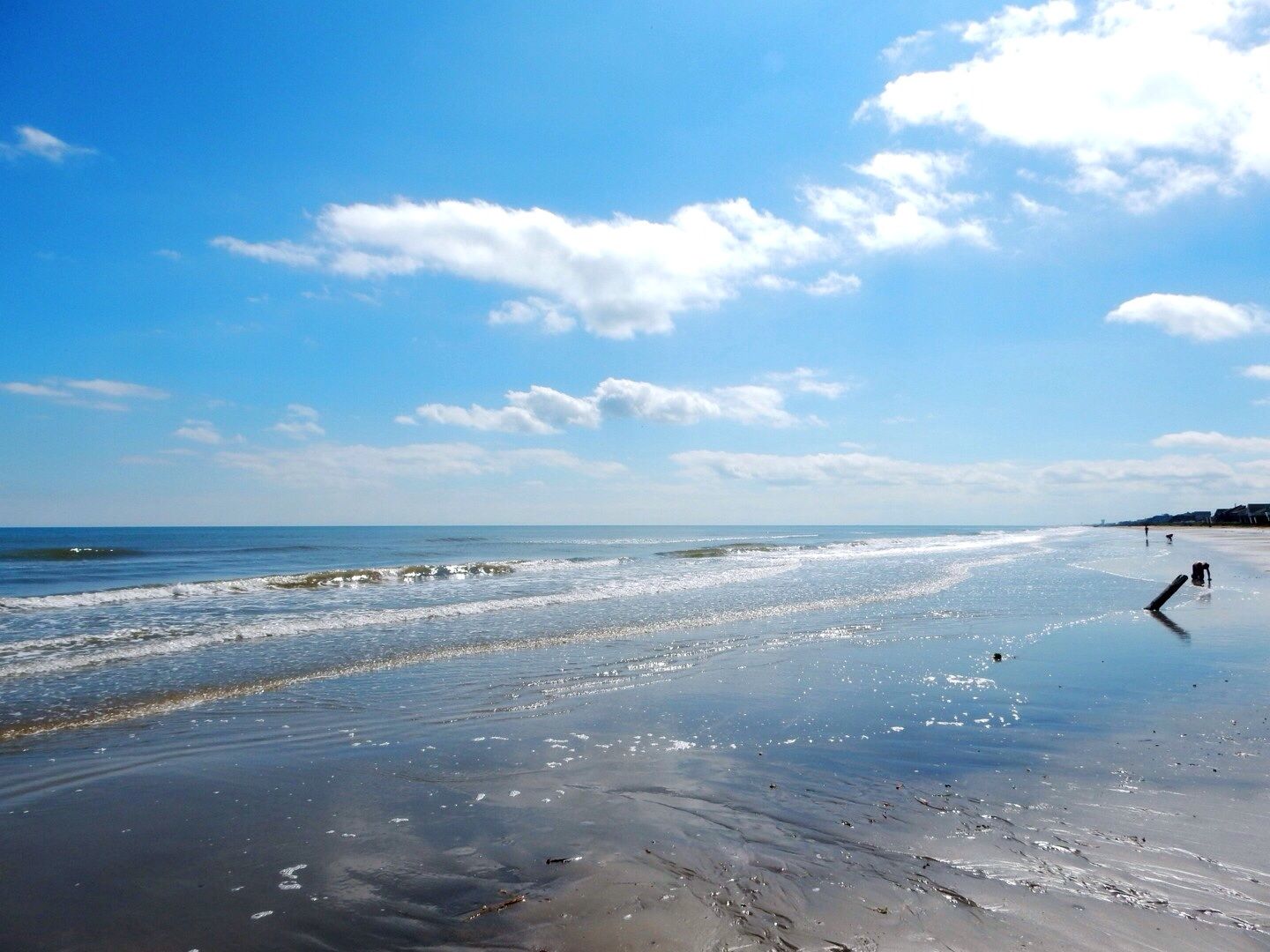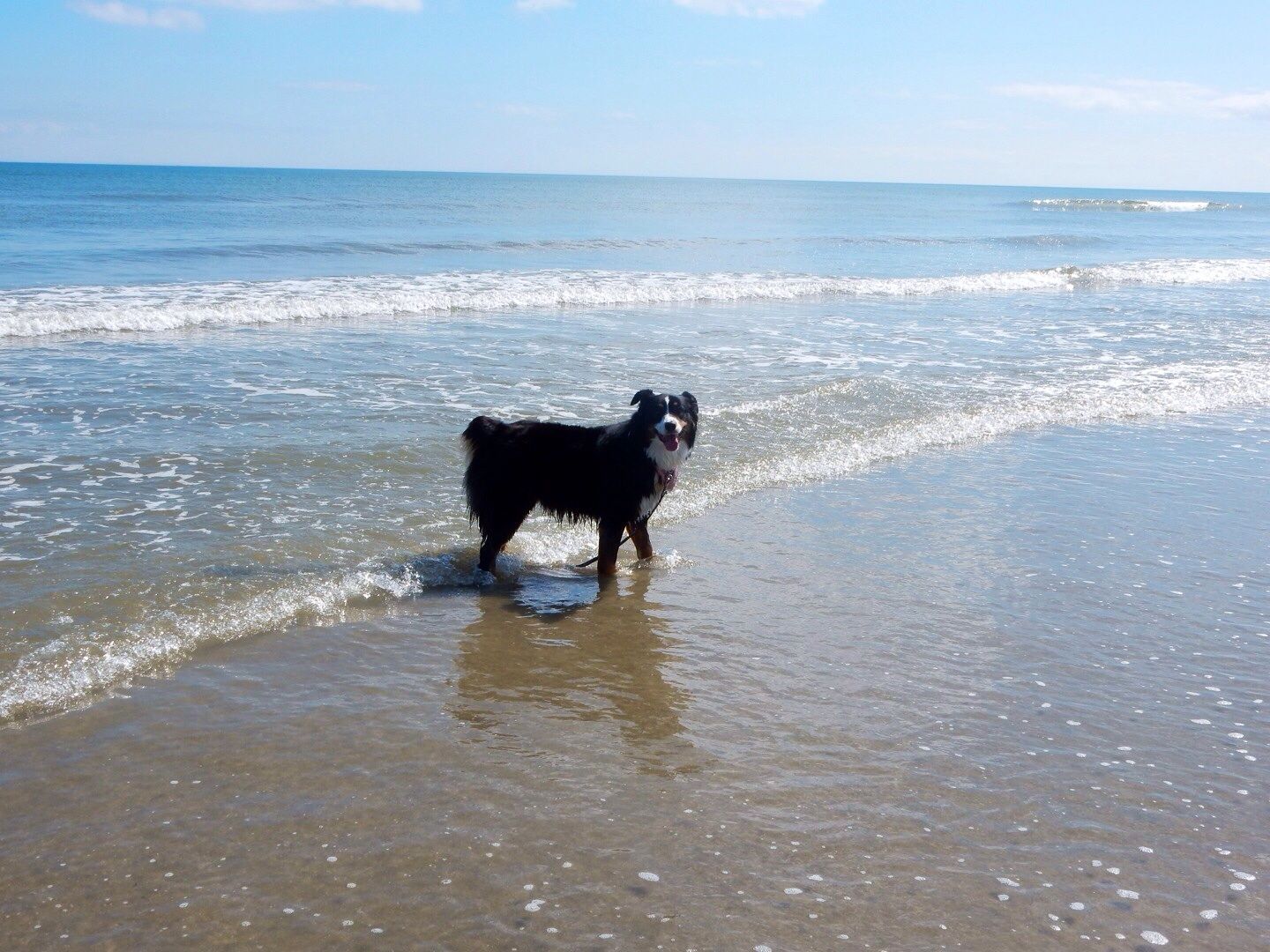 We did our grocery shopping, etc., in Galveston, but there are small grocery stores in Jamaica Beach (very nearby). Also, Nate's Seafood Restaurant is a great place to eat and is also within walking distance. Travel time to the museums and other attractions we visited in Galveston was 20-30 minutes which was good for us.
Lot size:
All the lots are pull through and they are wide enough that you are not too close to your neighbors. Each site has concrete pads and a concrete area with a picnic table. We had plenty of room to park our tow dolly and car at our site. There was a large palm tree on either side of us as well that provided some shade.
We were in the "older" section of the park (site #12) where the palm trees are taller than the newer section where they are much shorter. The lots are easy to pull into and out of here. Sunset from our site and a rainbow one stormy night.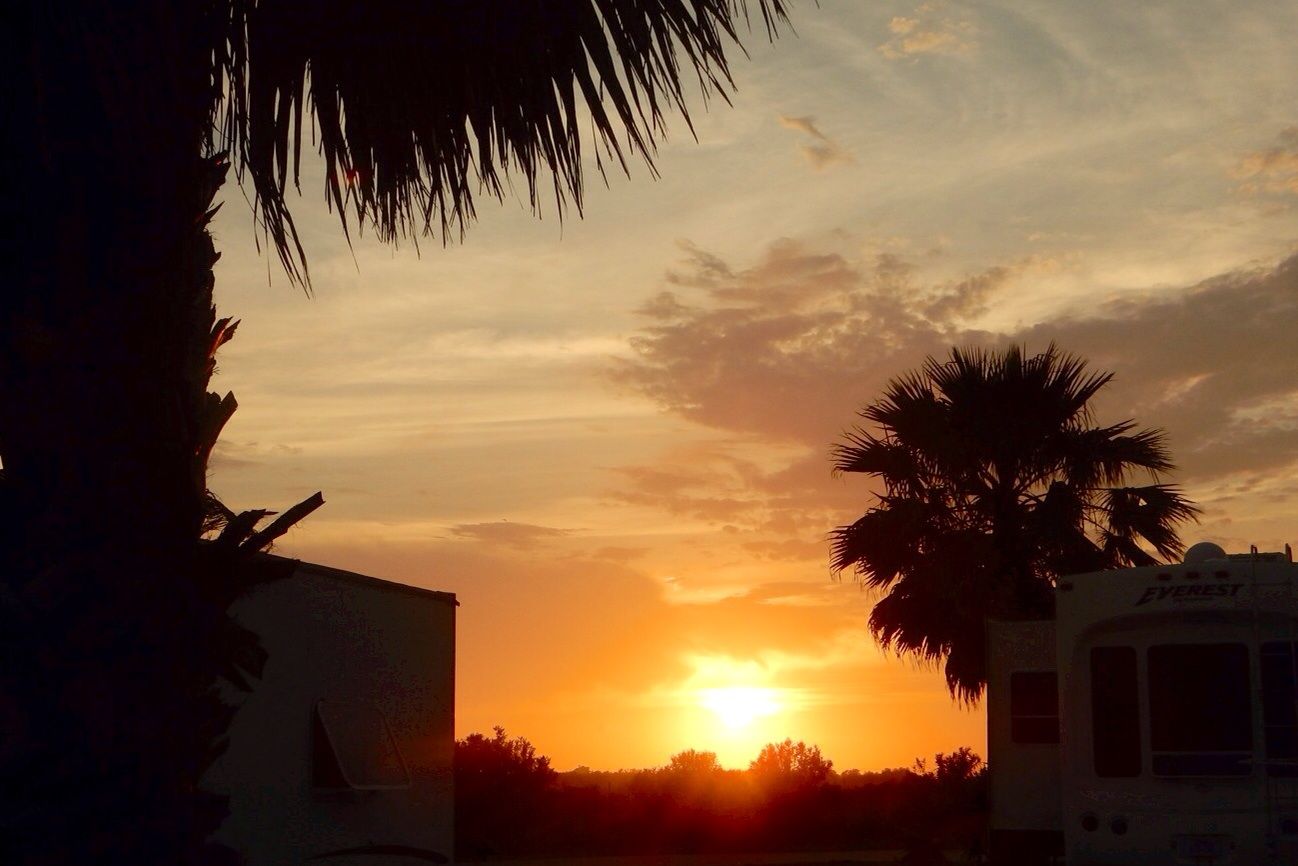 Amenities:
The park has lots of very nice amenities. two pools (one adults only 4:00 - 10: pm with a swim up bar [BYOB]);
two spas (one very large, enclosed spa for adults only);
breakfast for $3.50 two days a week;
activities in the rec area; outings (shopping, Moody Gardens) for groups that are interested);
outdoor movie nights;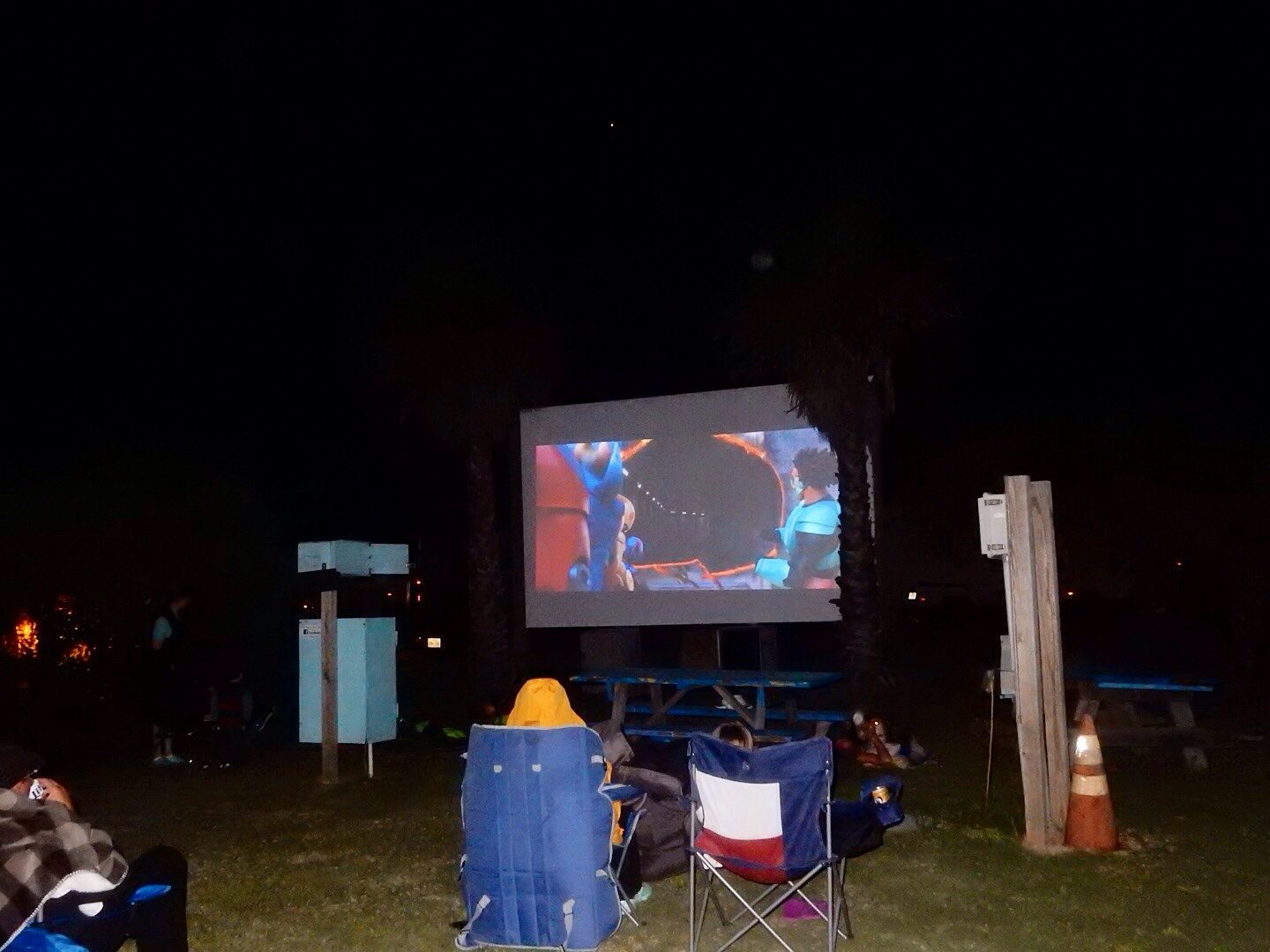 a fun miniature golf course. The miniature golf is $3/person, but if you stay a month or more, it's free;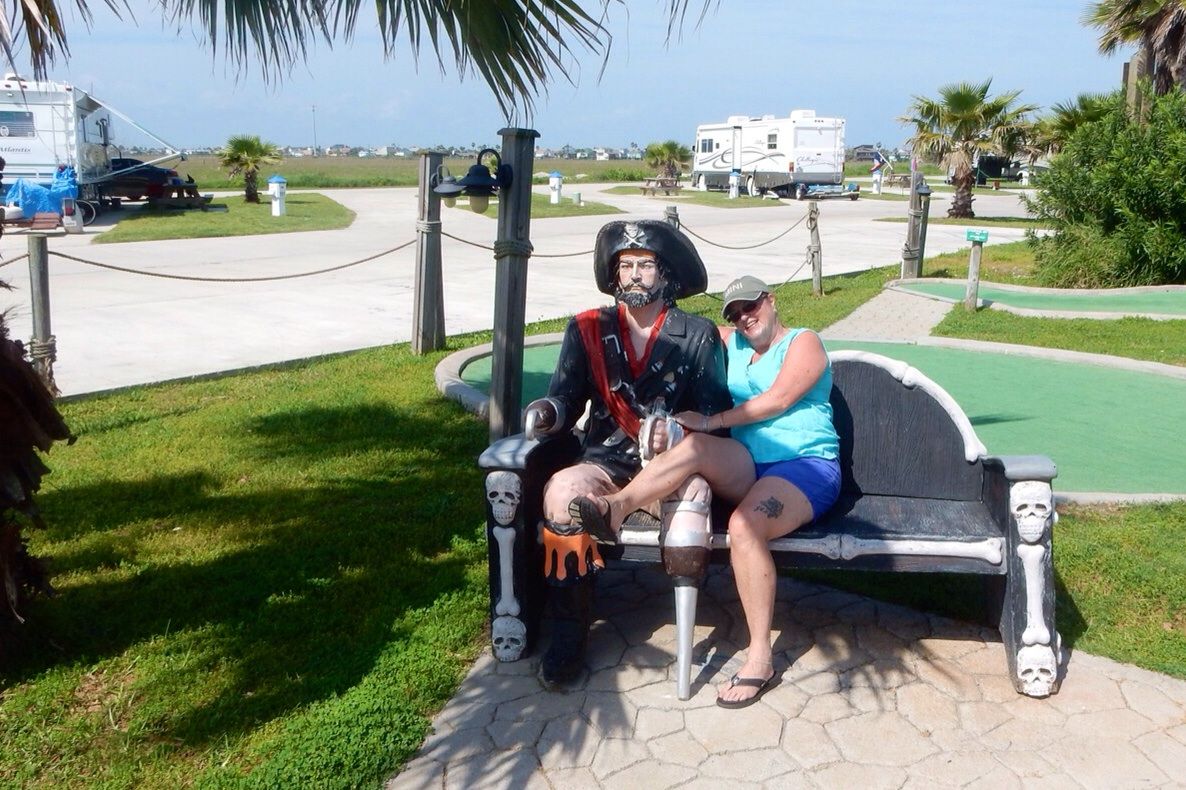 don't miss the two large tortoises that are an enclosure in the middle of the course. They are awesome!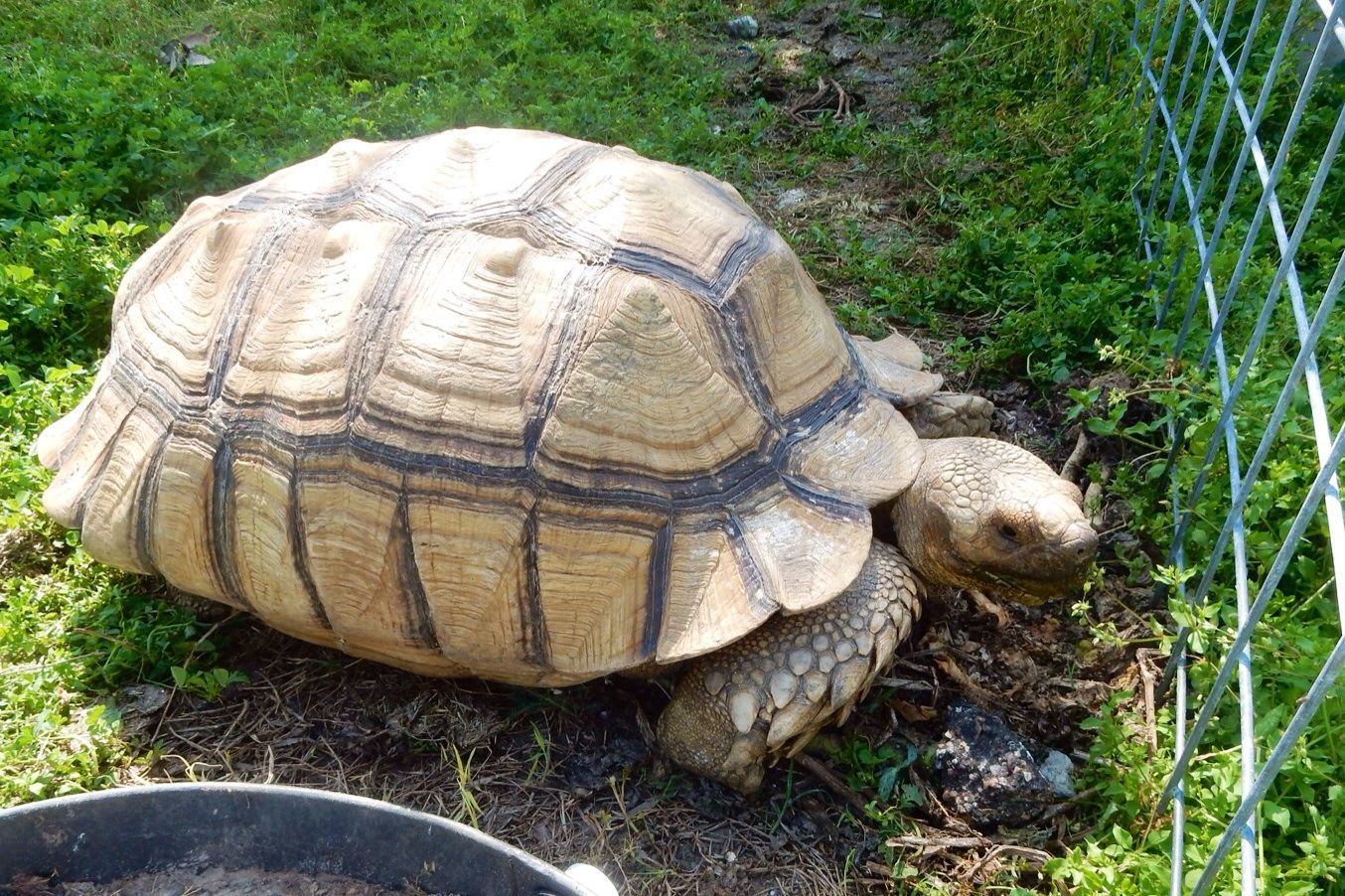 cable TV is included and wifi is provided (although we usually use AT&T);
a DVD lending library can be found at the office (you can sign out for free for a day); and
pizzas and wings can be ordered. They are prepared and delivered by the park staff to your site (or to the pool).
the laundry room has 4 washers and 4 dryers and is located one flight up behind the office. We chose to take our laundry to public laundramat located to the east (toward Galveston). We do 4-5 loads a week and didn't want to tie up all of their washers.
bathrooms are located next to the laundry room and are clean. There were three private showers in the ladies room. There are also bathrooms located near the adult pool.
Cost:
The monthly rate was $595 (no additional cost for electricity).
Management:
The folks that own and run this place are great. We found them to be very accommodating, informative, and friendly. They do a great job with this park. I understand that they have plans to add a new section shortly. The park was nearly full most of the time we were there.
General Comments:
Other than Big Bend National Park, this is our favorite location in Texas. We will stay here again if we are in Galveston. This is definitely one of the nicest parks we have stayed at and so much nicer than our experience in Corpus Christi. Loved it!
Website: www.jbrv.net