Rating: 2.5 on a scale of 5
Location
: As we are headed to North Carolina in mid-May, we wanted to make a few stops along the way. I had heard of Providence Canyon State Park and wanted to check out the beautiful canyons. There were very few RV parks with full hooks and that is how I came across this place on line. In the end it turned out to be a great location as we visited Providence Canyon and Kolomoki Mounds State Park, Jimmy Carter National Historic Site (Plains), Andersonville National Historic Site,
Eufaula National Wildlife Refuge
(in AL). It was very quiet here as it is in a very remote part of the GA About 8 miles from Cuthbert.
Lot size: We were the only guests at the park when we stayed there and we had our pick of the seven available lots. We stayed in site 5 (back-in) and had plenty of room for our tow dolly and car too.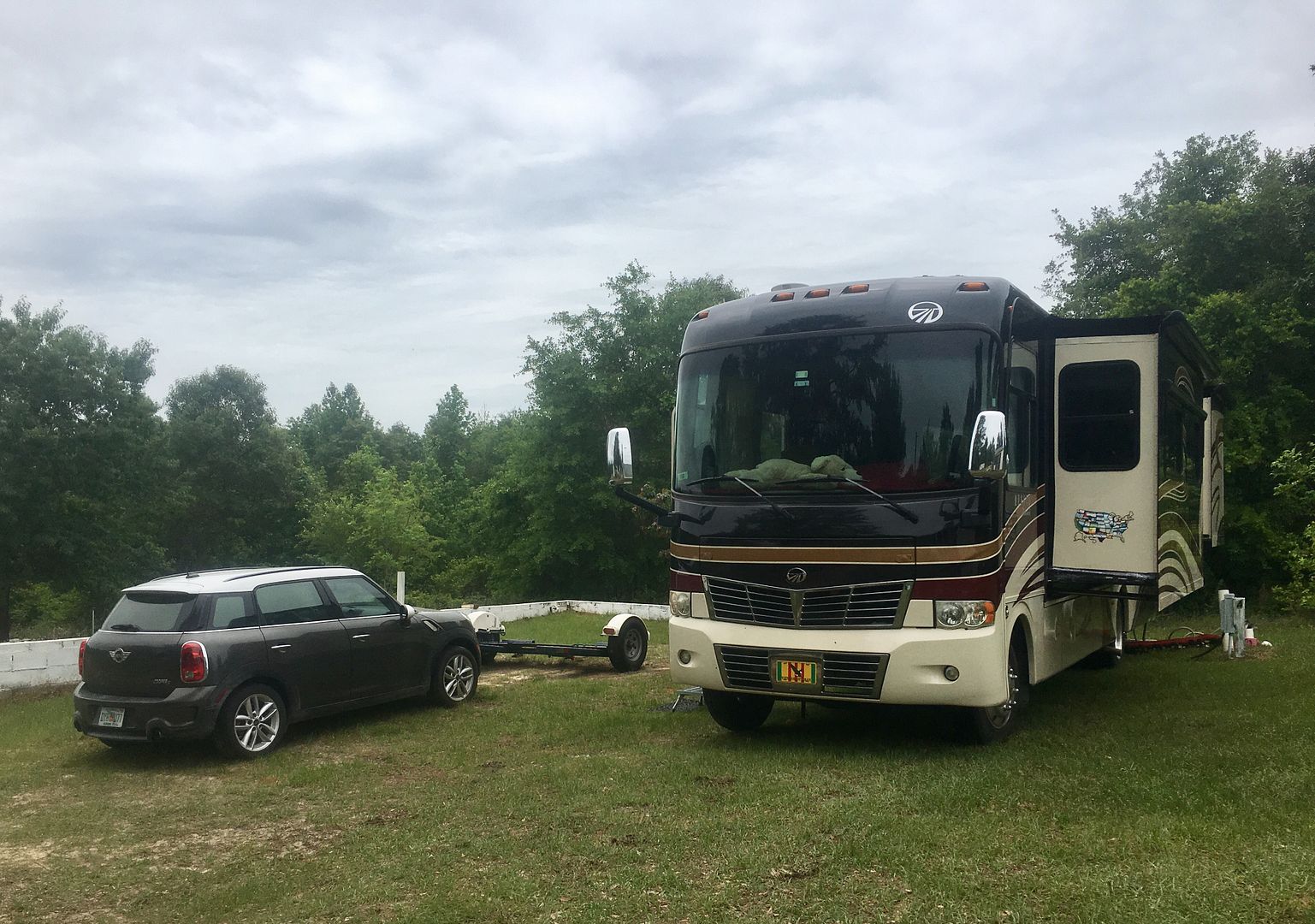 Amenities: Full hookups were what we were looking for and that's what we got. There is a screened in porch where there is a washer/dryer and shower, although it looked like they had not been used in a while. A picnic table under a tree is also available for use by guests, although it was so buggy that we did not sit outside much here. Our dog, Sadie, was able to run around in the field here.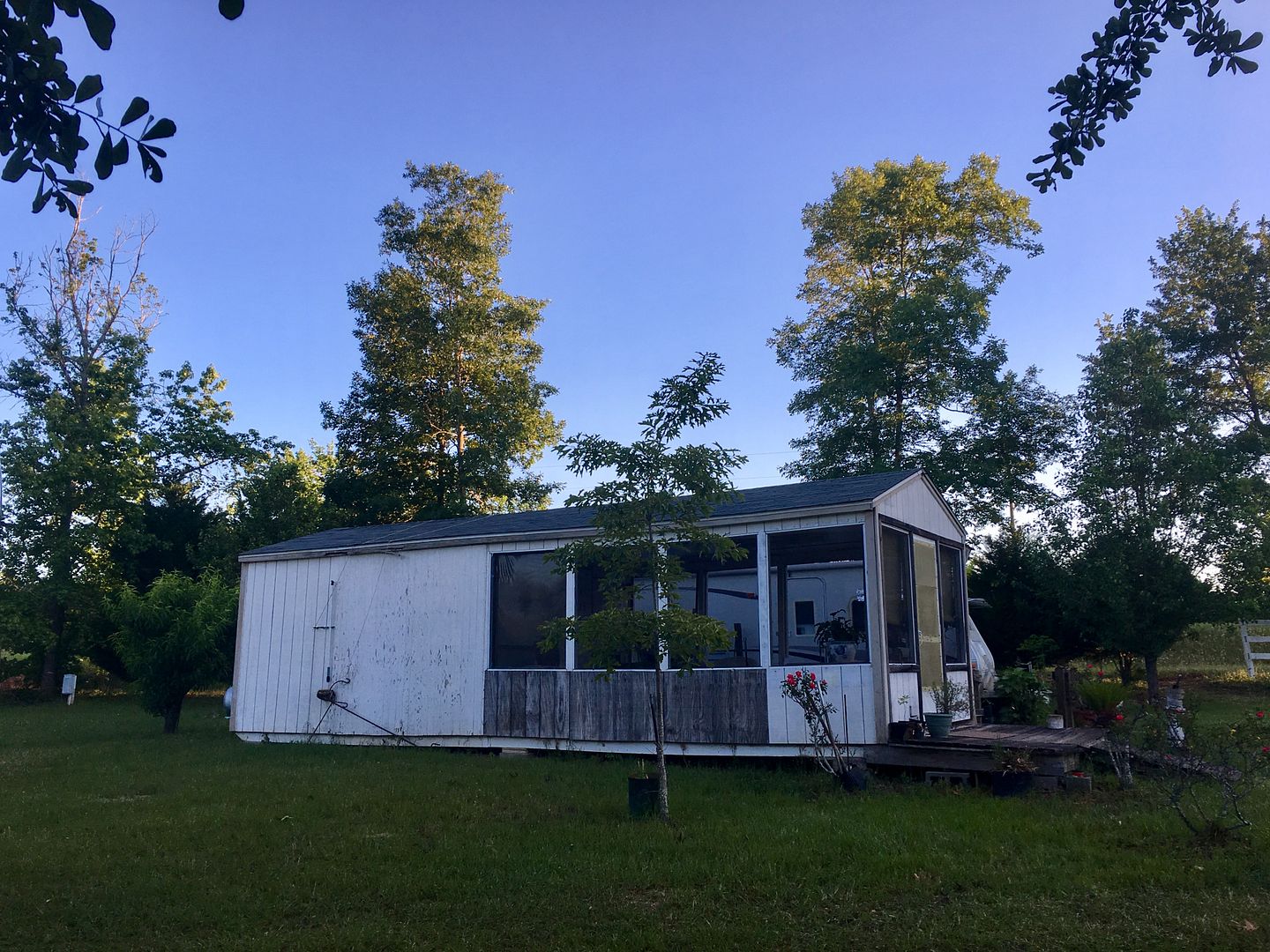 Cost: $100 ($20/night)
Management: The folks that manage this park are delightful. When I called for reservations the owner told me that it was in a very remote area with only 7 sites. She and her husband had started the park but both encountered serious health issues and her husband died. After putting a halt to the RV park business for a time, now she and her daughter live on-site and are again making plans to improve the park. They were very helpful to us. It turned out to be a very nice stay here and, of course, the price was fantastic.
General Comments: If you are not looking for amenities and just full hook-ups, this is the place for you near Cuthbert, GA. Google Maps did not direct me to the right location, but it was only a short distance away. Once you are on Cottonhill Road, just keep an eye out for the address: 2644 (Coleman, GA 39836). I called for directions and had no problem finding it after that. There is not a website for this park.