What a wonderful day we had at the 50th Anniversary Arts Festival in Cedar Key, FL. There were many very fine artists with their works on display along 2nd Street. Seriously, we were enthralled with many of the items on display, including paintings, photographs, sculptures, unique apparel, musical instruments, wind chimes, etc.
(I just read a book about photography after purchasing a new camera so this is a new attempt at being "artistic." Not something that comes naturally to me - as you can tell by this photo. Let's hope the photography gets better from here...)
Amazing glass sculptures.
John bought me a beautiful bracelet from Jason Stoddard Designs -
www.jasonstoddardesigns.com
. And a lovely copper creation that we will hang from our awning (Shooting Star; 605-571-2661).
The community hosted food and drink booths where we feasted on clams (farmed locally), clam fritters, shrimp, drinks, and other assorted delicacies. Cedar Key has a lovely beach area with picnic tables where we enjoyed our food.
If you ever attend this event, check out the carriage ride (horse-drawn and Sadie got to ride along with us) that was a historical tour of Cedar Key - very informative and fun.
We walked out to the hurricane-proof pier (that residents believe is hideous in comparison to the beautiful wooden ones that preceded it). There are always many fisherman there and beautiful views of Cedar Key.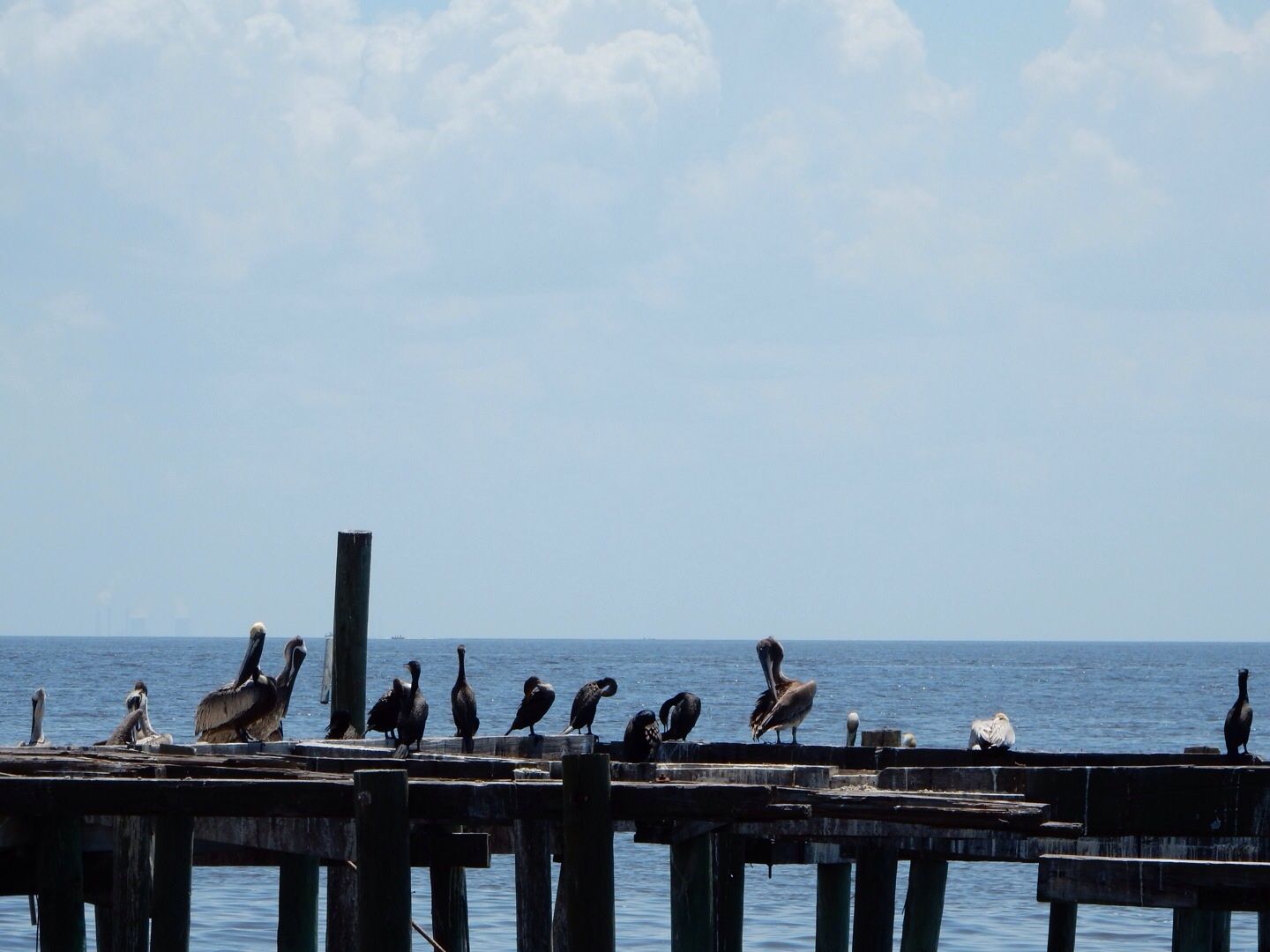 If you are traveling with a dog, you may want to stop in at the Big Deck on Dock Street. We ended the afternoon there with drinks and a fried shrimp appetizer that was delicious. Our doggie, Sadie, enjoyed meeting three new friends there! Great service, too, including water for the dogs.
This is a really nice event that you should attend if you are ever in this part of Florida in April.