We had a fun dinner at dog-friendly, Big Deck Raw Bar, on Dock Street in Cedar Key tonight. Along with the good food (clam chowder, steamed clams, friend shrimp) and drinks, we enjoyed the company of two interesting couples.
One couple was from Daytona and were on vacation in their RV (with their pet cat). As Harley owners, they enjoy the biker events there (as do their friends that stay with them during them!) We exchanged general information about ourselves and agreed to stay in touch.
The second couple we met are long time annual visitors to Cedar Key and live in VA outside of DC. As we were discussing how much we were enjoying the wildlife refuge, we learned how knowledgeable they are about the area and birds in particular. We received a signed copy of David's book.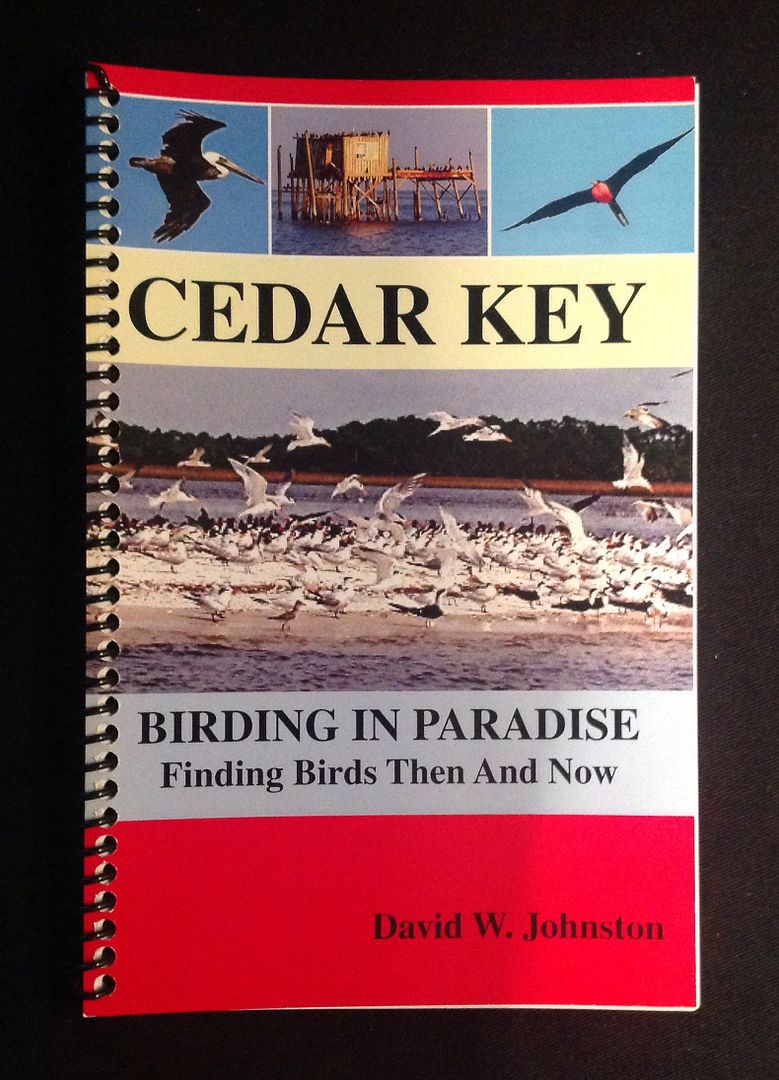 How cool is that?
Retired after a 40-year period of teaching ornithology and conducting research and serving on various national wildlife foundations, he continues his interest in historical ornithology. His wife is an illustrator. We really enjoyed chatting with her. And Sadie enjoyed meeting their little dog, Samantha (aka Sammy).