One of Sadie's new favorite past times is hiking on trails with us (where she is permitted as a visitor). She is constantly on the look out for some little creature or some new interesting smell along the way.
One of her new interests is finding lizards - you know, those little ones that are running all over the place here in Florida. Here's is one of several she found today along the Railroad Trestle trail.
Can you see the little guy?
Another new favorite activity for her is jumping in the water and splashing around. When we had our boat at the marina, she was not very enamored with water sports. Today, as soon as she saw it she ran right in, almost taking John with her!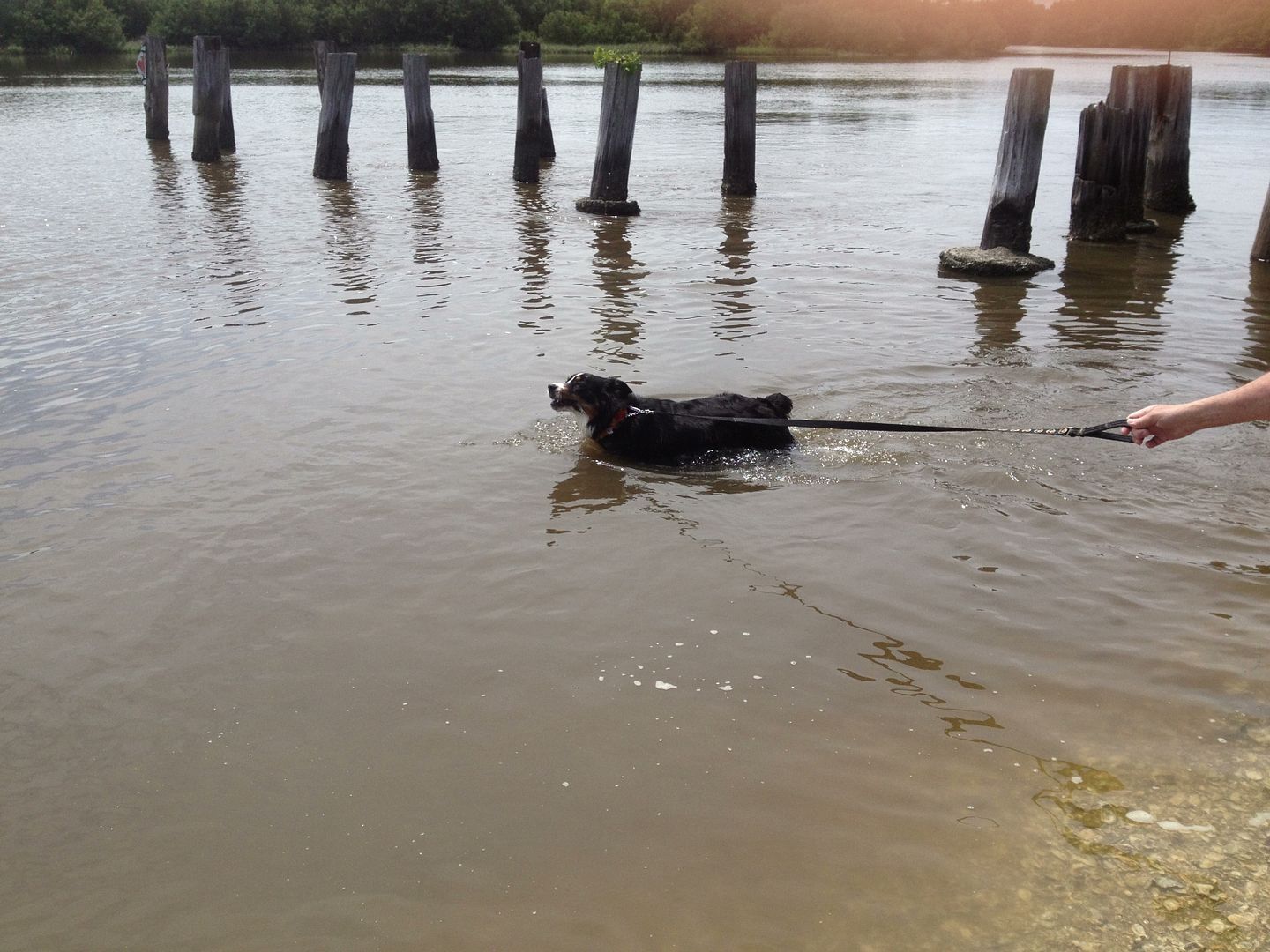 Sadie being a good girl with John on the Dennis Creek Trail in the Lower Suwannee River Wildlife Refuge.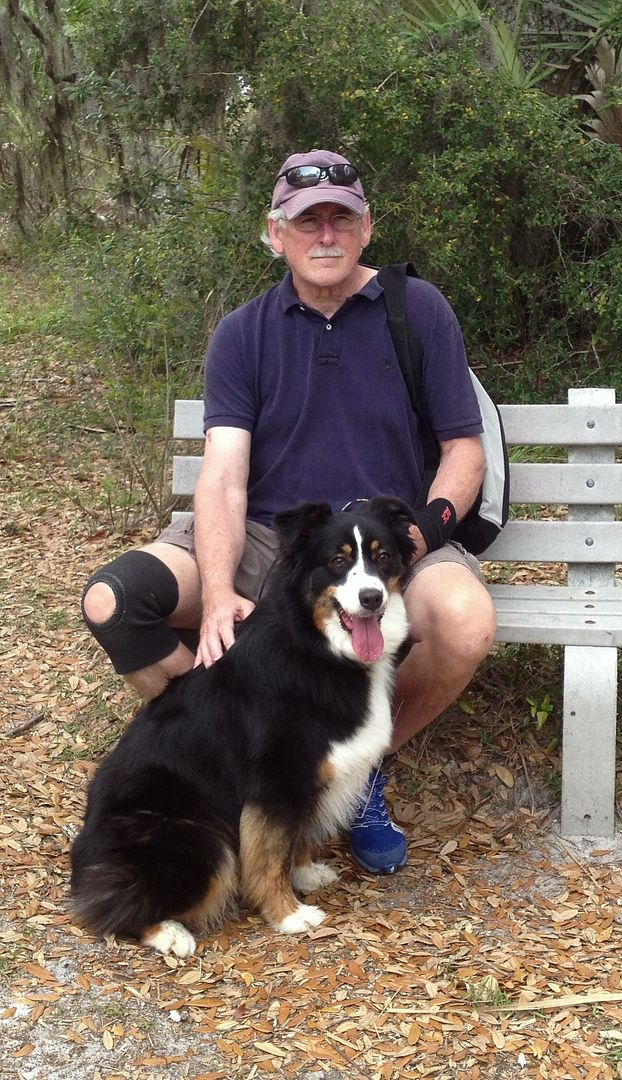 Sadie and John sitting on the steps of the St. Clair Whitman House at the Cedar Key Museum State Park on 4/07/14 after a hike on a short trail there.
Sadie had such a fun time playing with her new friend, Harley. He is a beautiful 140-pound Bernese Mountain Dog, a gentle giant. They romped in the field at the RV park until Harley was tired of playing.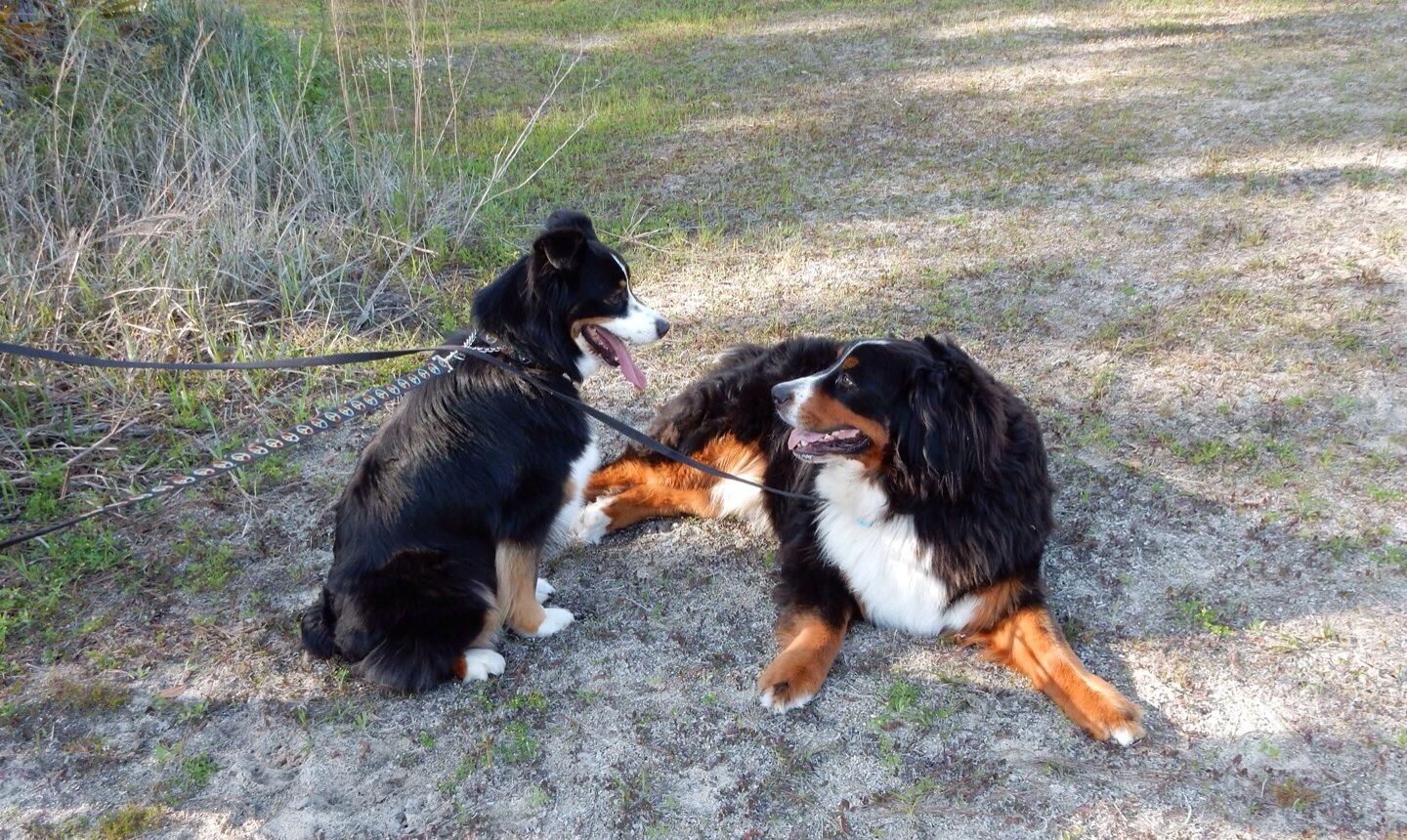 Photo of Sadie and John at Shired Island in the Lower Suwannee National Wildlife Refuge. We only saw the sign NO PETS when we walked to the car to leave. Fortunately, no one said anything to us and there were not any park rangers around! Other areas of the refuge are dog-friendly...