Spending the day
outdoors
was on the agenda the day after Thanksgiving. At our age, we no longer care about the crazy shopping scene on
Black
Friday
. And if we do need anything, we usually buy it online.
When we attended the 30th Annual Sandsculpting event in Ft. Myers, we had purchased a multi-day pass. So we decided to checkout the progress of the Master Duo competition and go for a stroll on the beautiful beach there.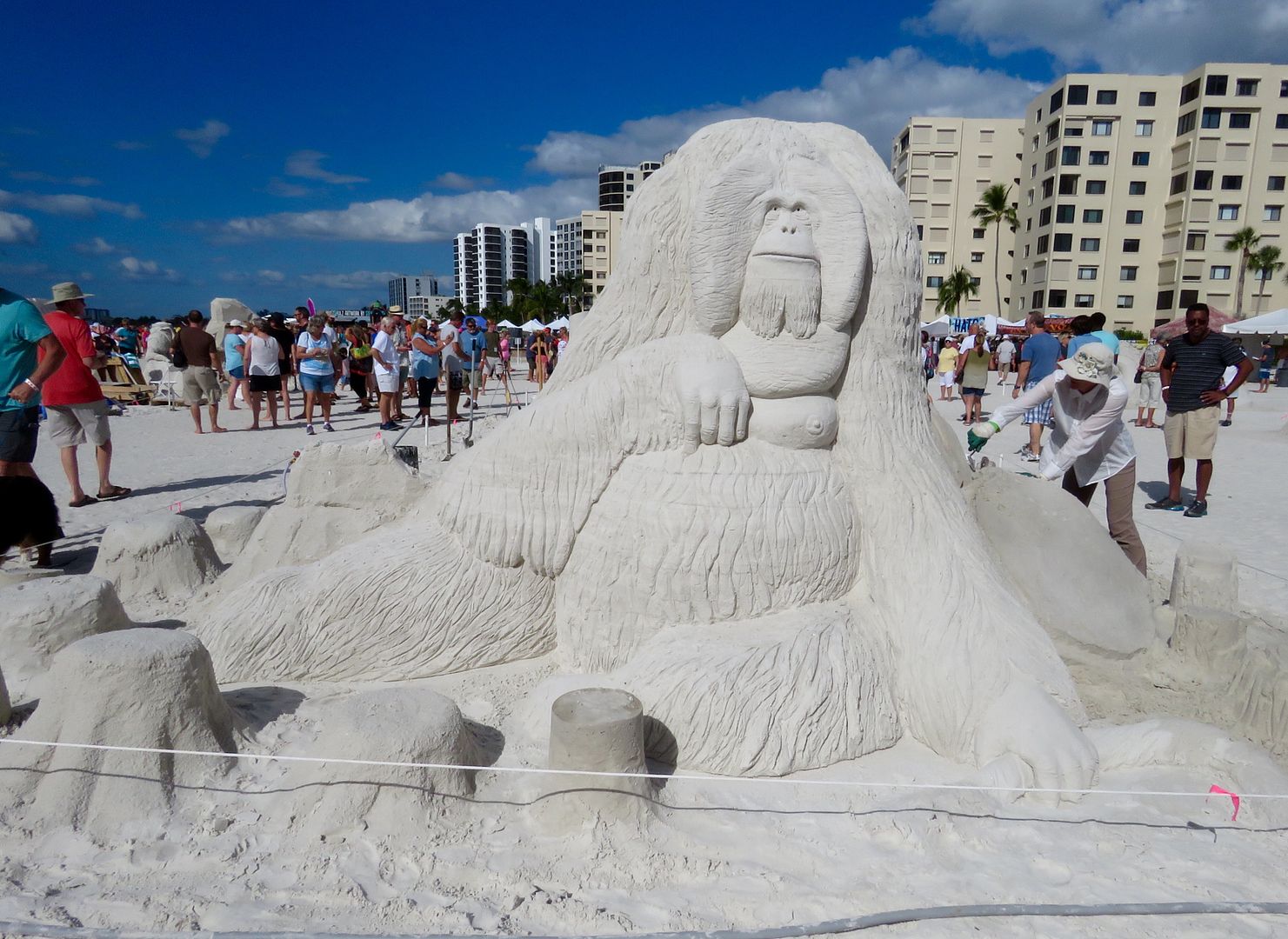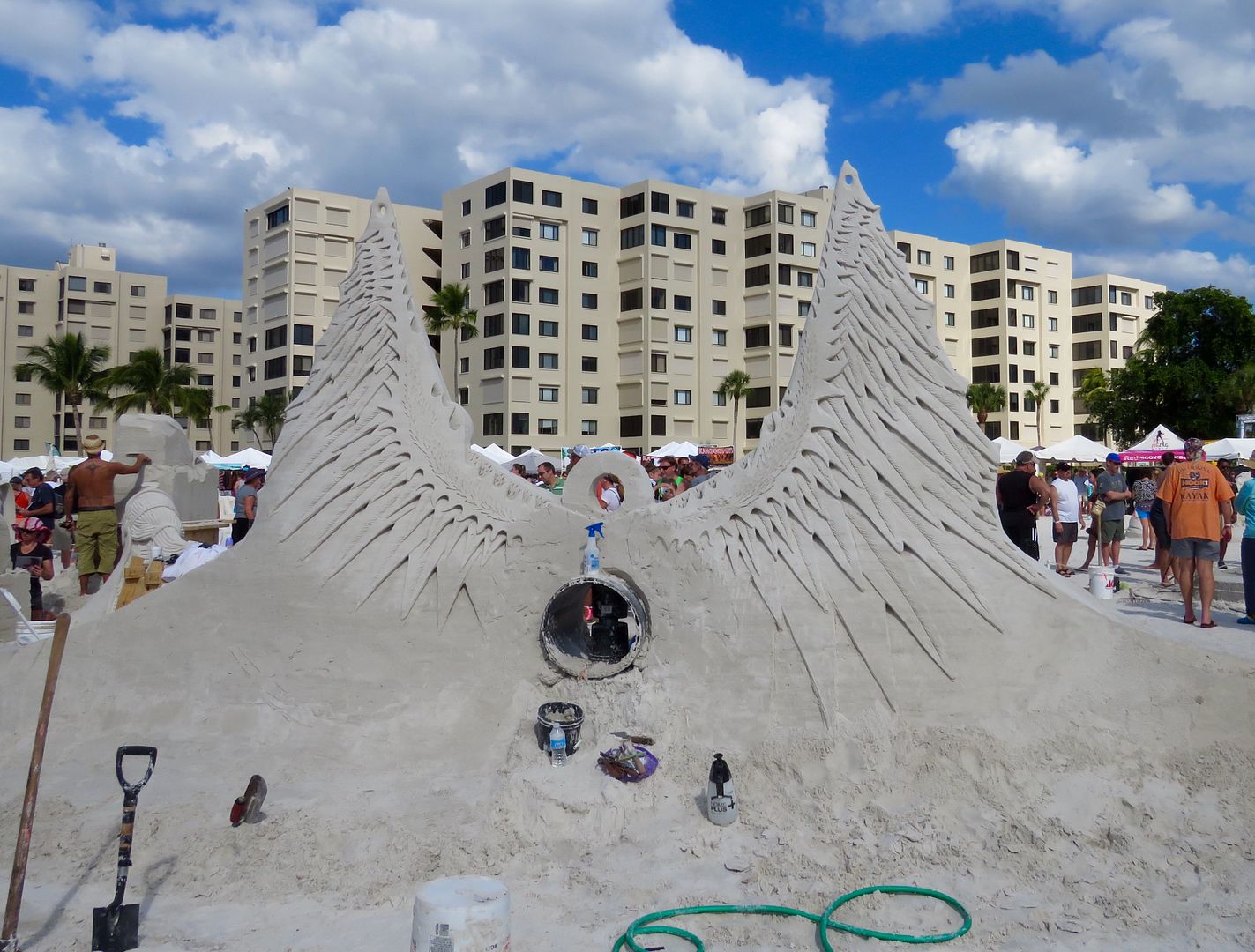 This time we spent some time looking at the vendor merchandise at the event. And after vowing not to go shopping on Black Friday, we did buy a dog leash for Sadie!
Lots of folks were enjoying the Ft. Myers Beach including many leisure boats anchored by the sand bar. Sadie enjoyed a swim in the Gulf as well. Jet skis, chairs umbrellas, paddle boards, etc. and more can be rented on the beach.
As we were leaving the area, we saw this scary pirate. I wasn't sure if it was a statue or a real person, until Sadie went right up to him and started sniffing. They became fast friends.
It's so wonderful to be in warm weather with beautiful flowering plants at Thanksgiving time!
On our return trip to Bonita Springs from Ft. Myers, we stopped at Lovers Key State Park to enjoy our picnic lunch. We drove to the parking area near the canoe/kayak/paddle board launch (rental payment is made at the visitor center near the beach access part of the park). There was a dolphin swimming in the canal here, too!
There are many picnic tables in this area including a couple of shelters. After eating we took some chairs to picnic table #12 with nice shade near the water.
Dogs are not permitted on the beach in the park, but are on the trails and this area. We enjoyed a
quiet
afternoon
Here. Try as I might, I could not catch a picture of the
jumping
mullets
(and there were loads of them)...just the
splashes
.
Purchasing an annual pass to Florida State Parks is paying off as we can visit Lovers Key any time without having to pay the $8 daily admission fee. Since we will be in the state until the end of April, we will have lots of opportunities to explore more of the parks here.