This is the day I have been looking forward to ever since I learned that
Amanda
landed a job with the show,
Sweet
Charity
. As a big fan of
Sutton
Foster
, I knew it would be something I wanted to see. We planned my trip to NYC around this date because it was when Amanda could get me a ticket (the run is sold out even though it has been extended by two weeks -
January 8
).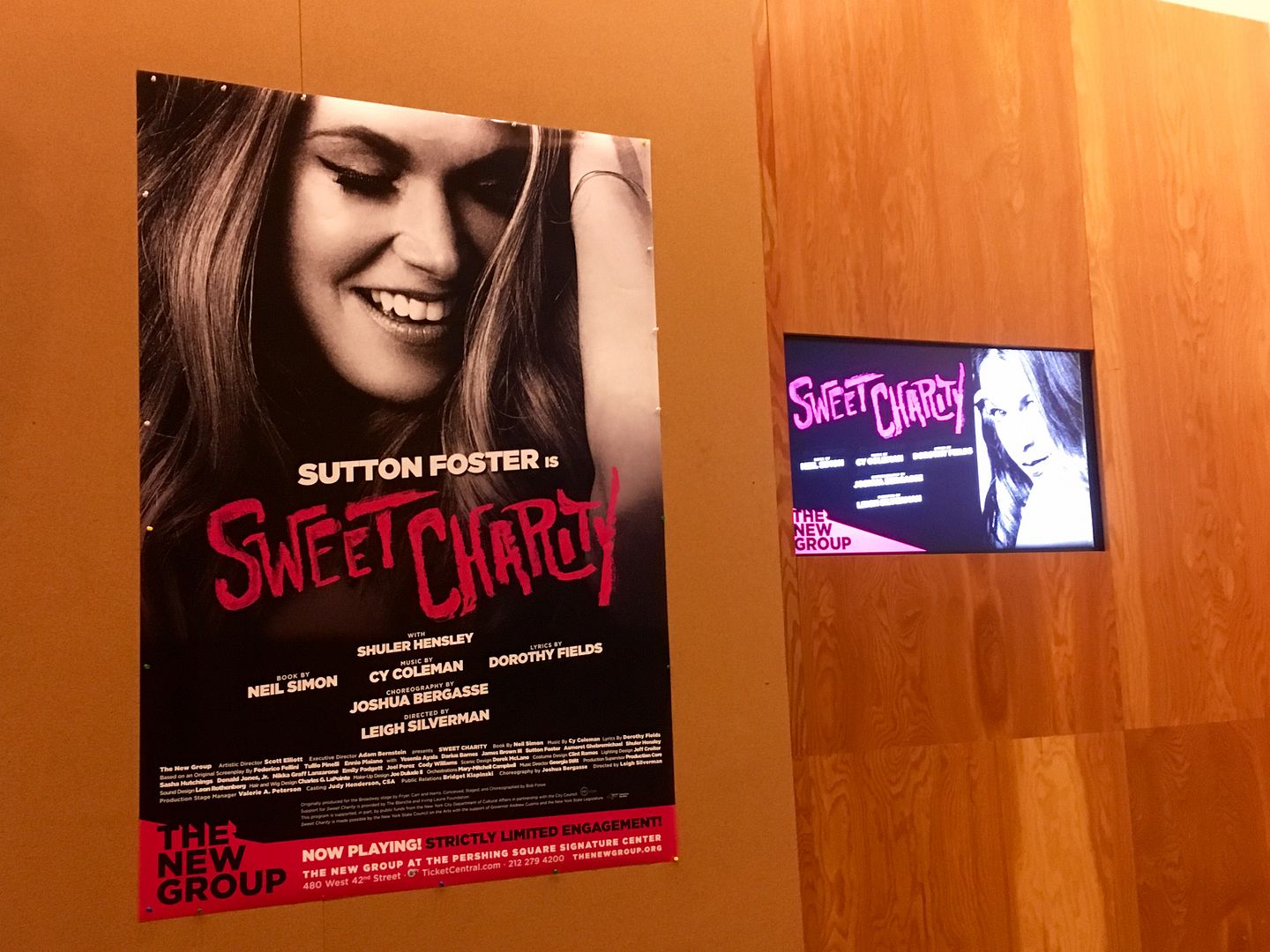 Amanda had to work
both
the
Sweet
Charity
matinee show
at
2
pm
and a
Blue
Man
Group
show
at
8
pm
Sunday
. So it was our plan that I would just accompany her to Manhattan and find stuff to do while she was working each show. We started the day with brunch at
Vynl
(
www.vynl-NYC.com
) located in the Hell's Kitchen neighborhood. It has vinyl-record and disco-ball decor with American to Asian comfort food and cocktails. Her girlfriend met us there as well. In addition to my omelet, I splurged on a
frozen
mimosa
that was divine...my favorite breakfast drink!
After brunch we went straight to the Signature
Theatre
(
www.signaturetheatre.org
) as Amanda needed to start work for the matinee show. With some free time on my hands, I decided to get a chair massage at a place recommended by Amanda, Ivy Nail and Spa (near the theatre on
43rd Street
). After my fabulous 10-minute
back
massage
, I also got a 10-minute
foot
massage
. All of the walking around the day before made this a pure delight! I loved this place as the prices were reasonable, the place is clean, the staff are great, and it was so relaxing. Ahhhhhhh. One of my favorite things about Manhattan is that almost every nail salon offers these massages. This should be a trend everywhere!

There are three theaters at the Signature Theatre, a Cafe & Bar, a Book Store, a large seating area, and live entertainment before most shows.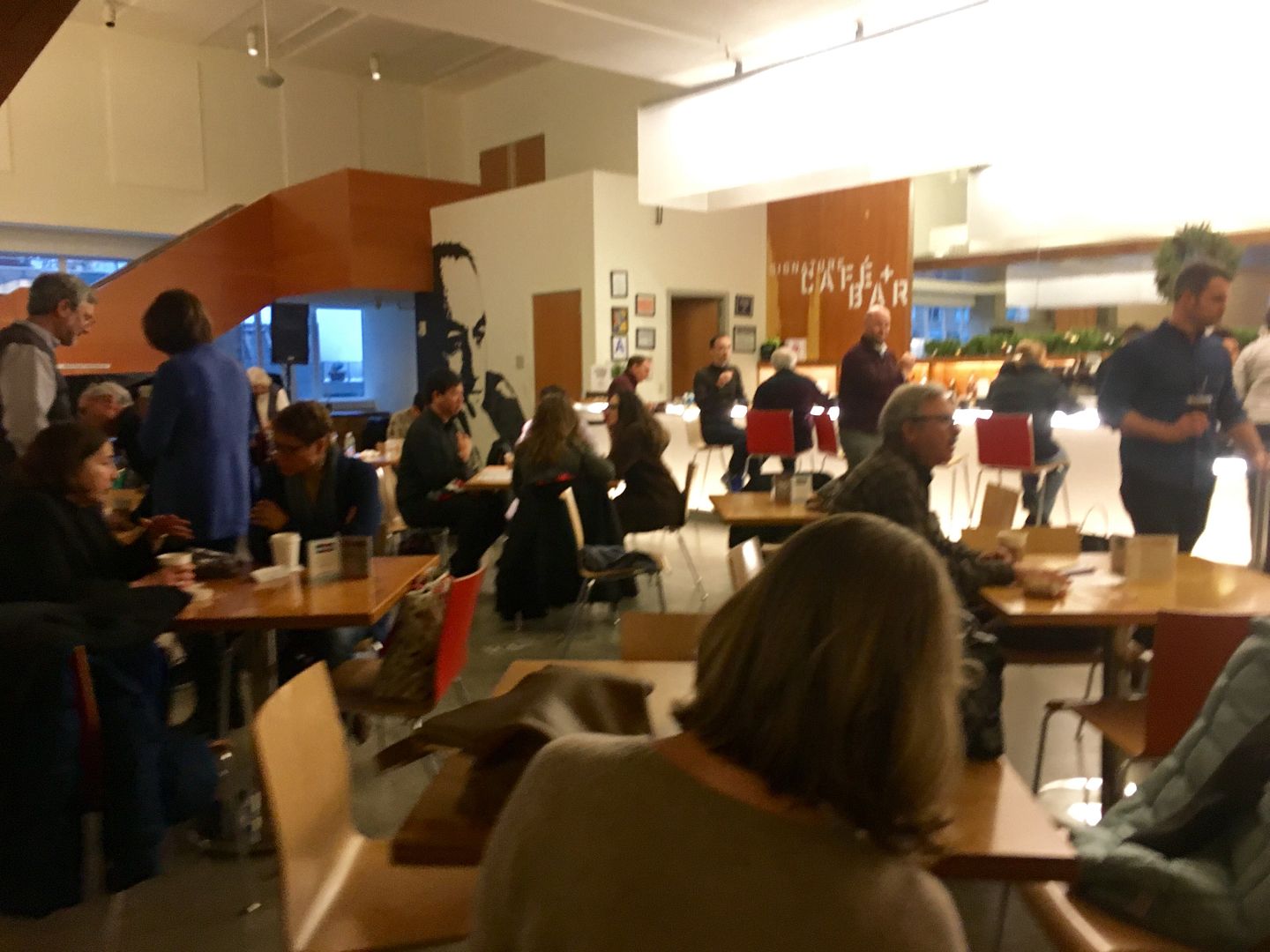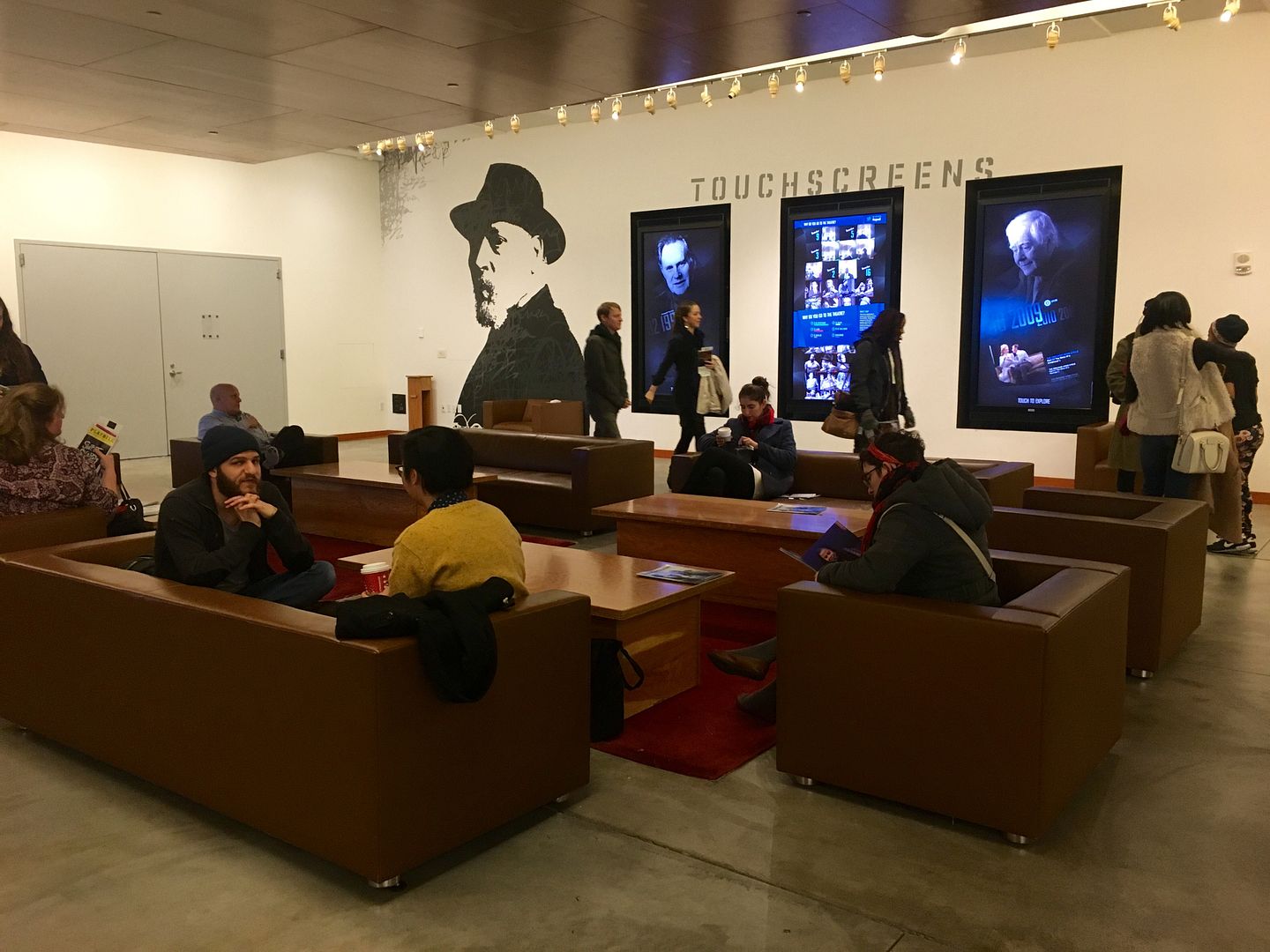 Amanda met me again in the lobby and took me in for a
back
stage
tour
, which I always really enjoy. I got to meet various members of the cast and crew (all very complimentary of Amanda and her work on the show). The best part of the tour for me was seeing the
complex
rigging
Amanda has done for the
automations
in the show. Very cool.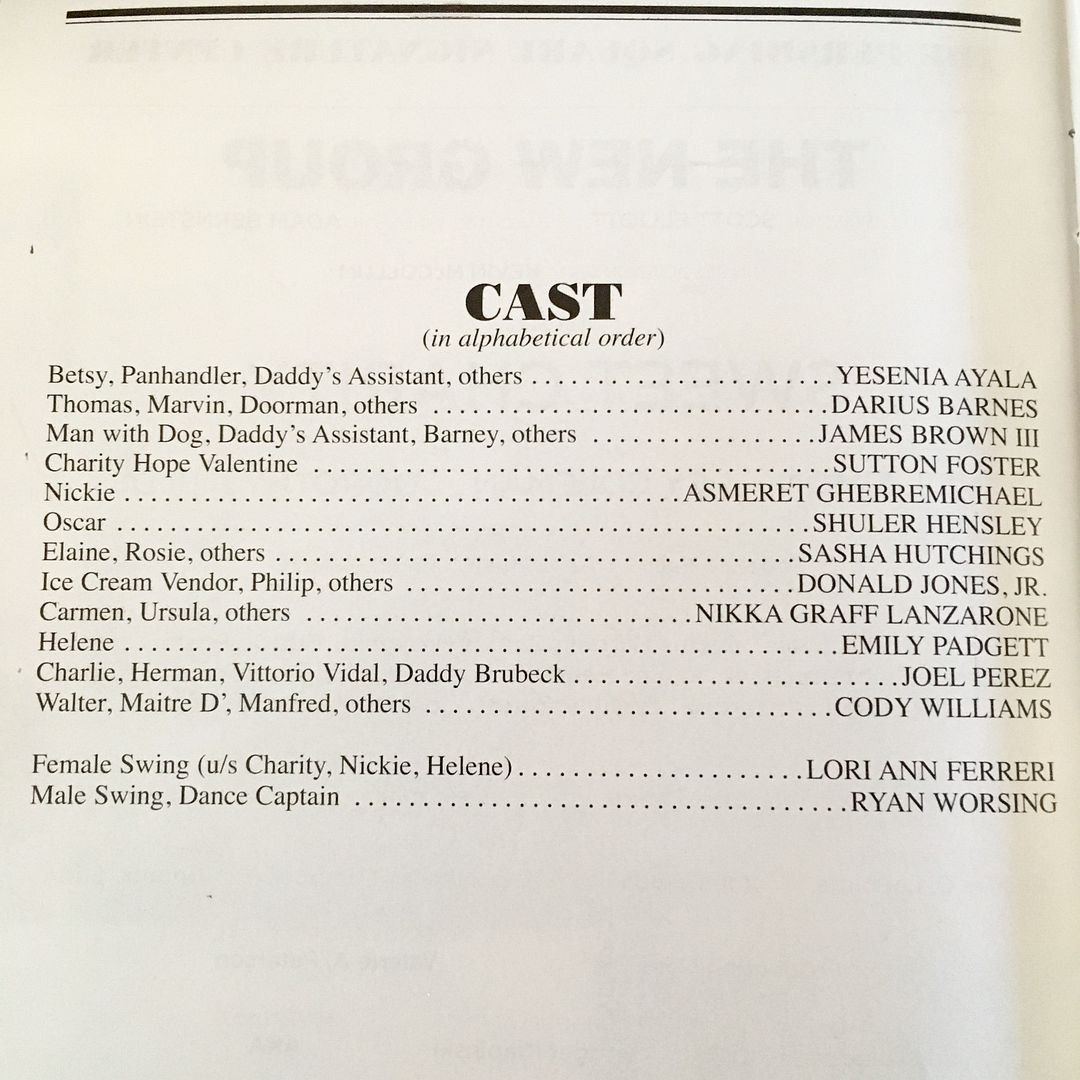 Photos
are, of course,
not
permitted
in the theatre or during the show. I had a
fantastic
seat
on the second row of center orchestra. I knew something about the show, but
Sutton
Foster's
performance
is really
fantastic
. She brings the character of
Charity
Hope
Valentine
to life in only the way she can. The
choreography
for all of the numbers were
great
and I especially enjoyed the
tap
dance
routine. Each supporting cast member played multiple roles and were
fabulous
. I know I am prejudiced, but I really enjoyed this show. It closes
January 8
and is sold out, but there is a possibility it will transfer to Broadway next fall.
After the show, I waited for Amanda to wrap up her work. And I was hoping I would get to meet Sutton Foster, too. And there she was, a
beautiful
and
gracious
woman
. Amanda says she is a dream to work with. We spoke for just a few moments as there was a long line of audience members waiting to talk to her, too.

There are frequently theatre celebrities in the audience of the shows. Today, we saw Andrea Martin congratulating Sutton on her performance. Andrea Martin has played in various movies (including Aunt Voula in My Big Fat Greek Wedding) and performed on Broadway in many roles. She is a two-time Tony winner as is Sutton. Last Tuesday night Ben Stiller was in the audience with his family and below is a photo of him with Amanda and another crew member from the show. They really enjoyed talking with him.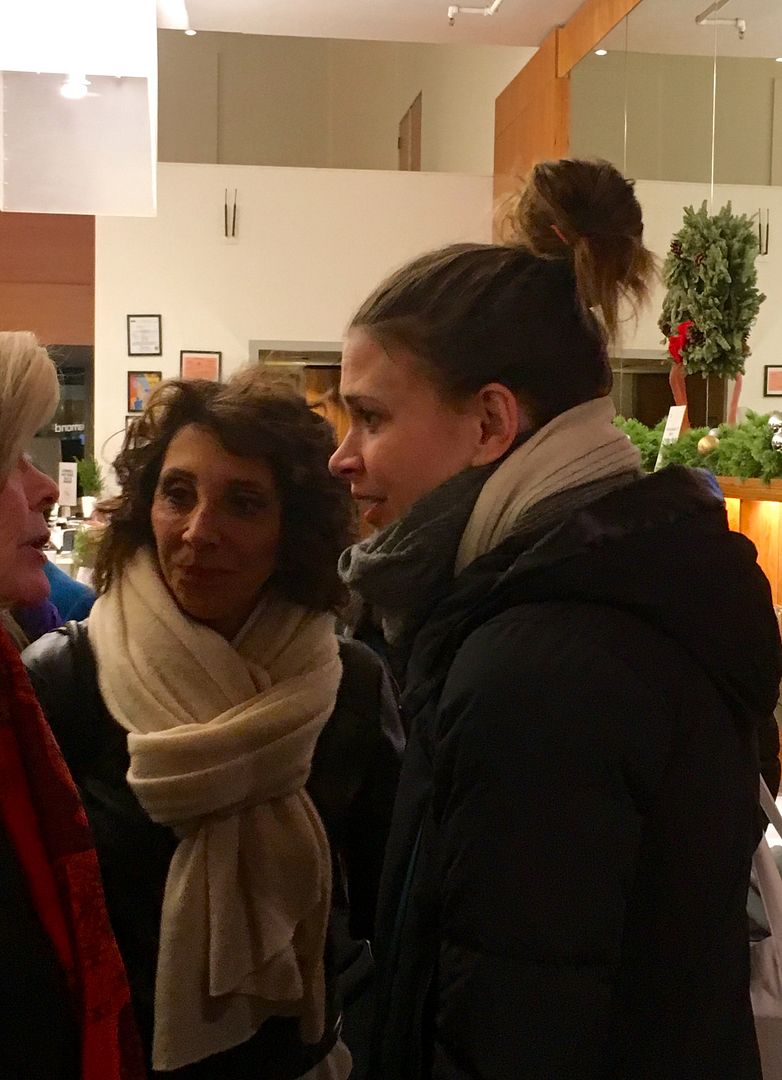 Amanda needed to get to the Blue Man show (www.blueman.com) to prep for the 8 pm performance, so we took the subway to the Astor Place Theatre and grabbed a bite to eat. The show Sunday night was the 14,000th performance of the Blue Man Group in this theatre. Wow, that's a lot of shows!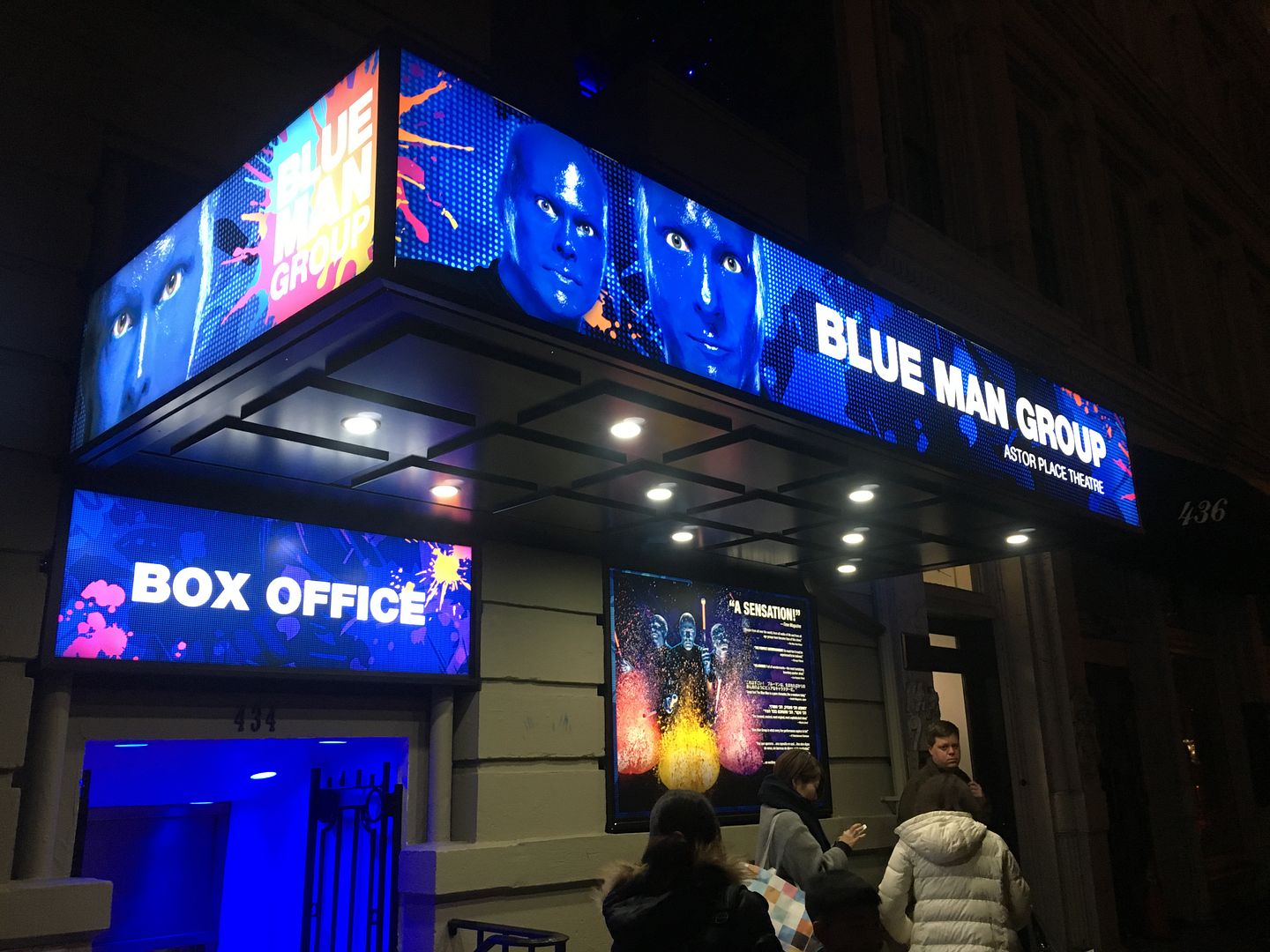 I had seen the show in Chicago when Amanda worked there, but the NYC show has some new pieces in it and Amanda works a different part of the production. Again, I got a backstage tour of the theatre. There is so much preparation work for the show, that it was interesting to see how everything is organized and handled. I got to meet lots of crew and chatted with several in the lobby, too. While I love the shows, one of the best parts of seeing where Amanda works is meeting her colleagues. They always have such wonderful things to tell me about my daughter!

This show is really fun with various audience participation bits. The quirky Blue Men always keep you entertained.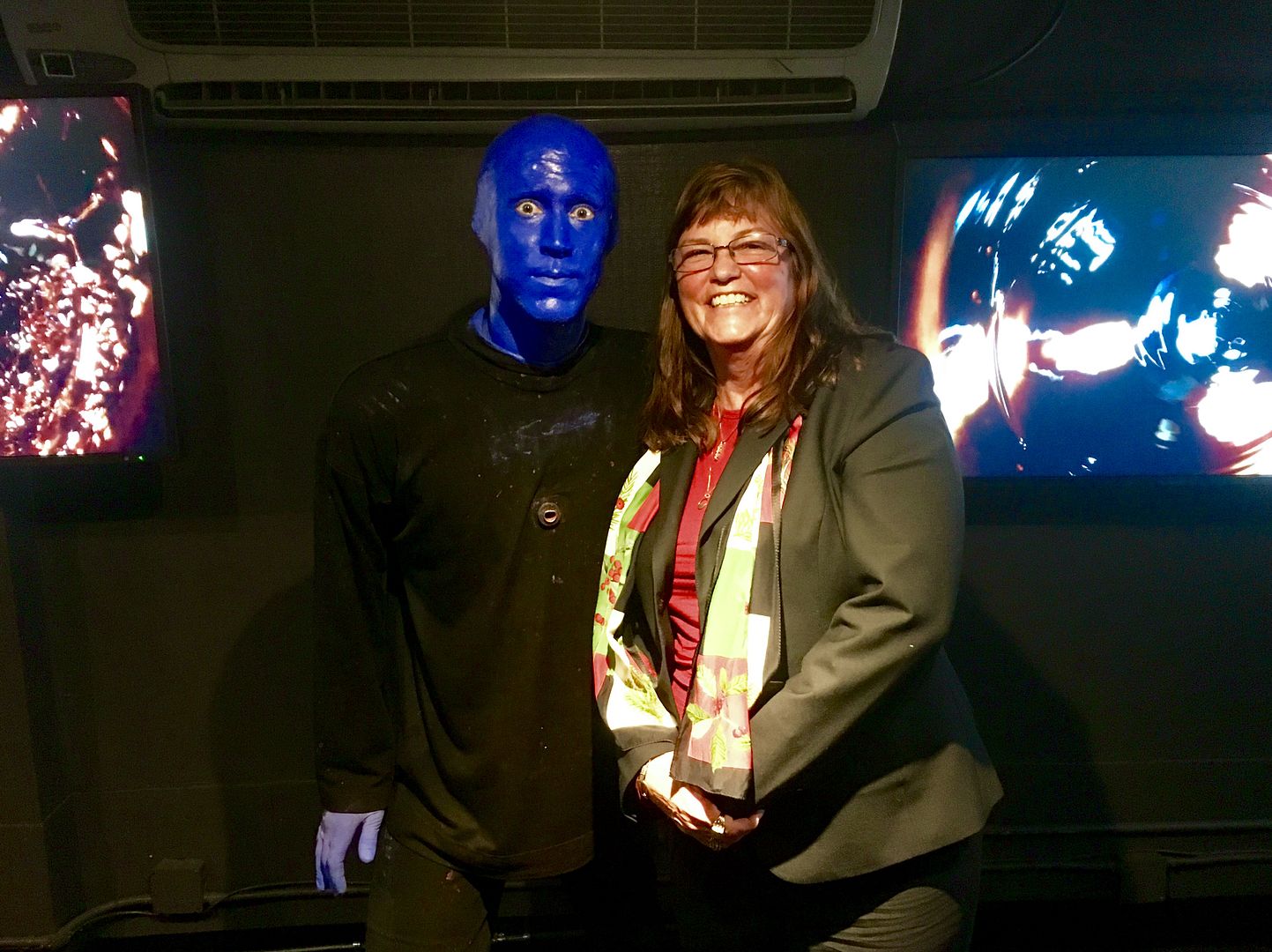 The company is celebrating its
25th
year.
They published a book and hosted a fancy anniversary party for the company. The
mayor
of
NYC
declared a
Blue
Man
Day
and the
Empire
State
Building
is lit with
blue
lights to
commemorate
them.

By this point it was around 10 pm, but we headed to the local bar, Halsey's Tavern,
where we met Kelly, one of Amanda's closest friends. John and I had previously met her in
St
.
Louis
when they both worked the
St
.
Louis
Shakespeare
Festival
. She is always a blast and I had fun socializing with these two. This is a gathering place for their group of friends and has a great "Cheers"- type ambiance.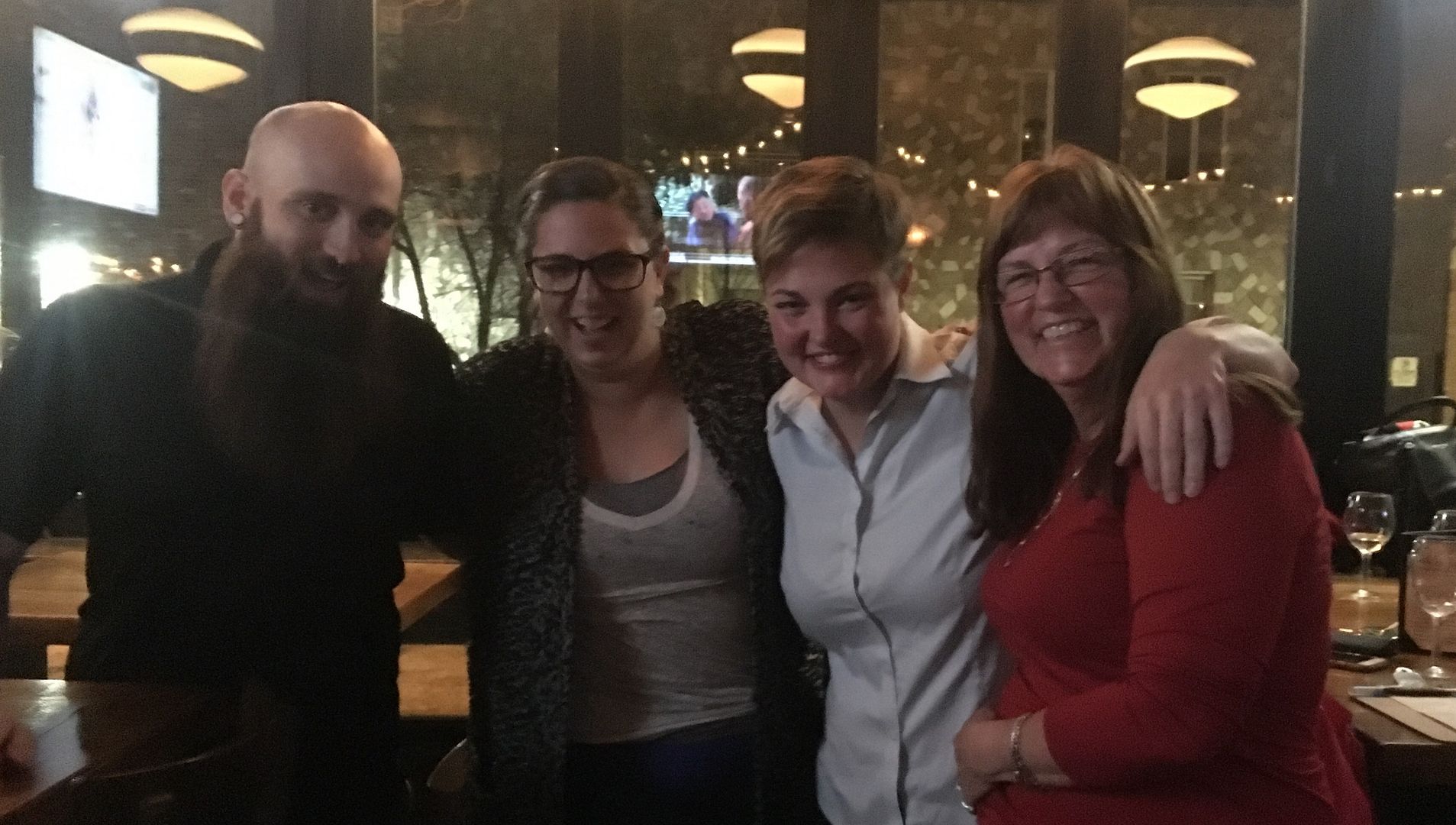 Halsey's stays open until 4 am! And a produce store, market, and other stores in the neighborhood are open 24-hours-a-day. That's the Big Apple. We were home to Amanda's nearby apartment by around 1:30 am. And I was exhausted. I have no idea how these theatre people sustain their intense 6-day a week work schedules.