After our beautiful day at
Naples
Botanical
Gardens
, we decided to continue our Christmas celebration day (albeit at couple of days early) with an evening out for
dinner
. I googled "dog-friendly restaurants in Bonita Springs" and the closest was
Doc's
Beach
House
(where we could also enjoy the sunset).
Their parking lot was full, but complimentary valet parking is offered. While waiting to pull in, I checked with the hostess for an outdoor table for us and our doggy, Sadie. I was informed that dogs are not allowed, even outside. What?!? I told them, that they advertise on their website that they are dog-friendly. They tell me, we allow service dogs only...oh yeah, so does everybody! Then when we tried to valet park, we were informed that dogs are not permitted to stay in the car (even though it was about 70 degrees, we have a water bowl for her in the car, we can leave the windows down and she will not jump out and the sun was setting)! John reminded me not to be rude, so I just told them to update their online presence! We left. And I, for one, will never give them my business! Okay, I am done whining...
We stopped to catch the sunset at Bonita Springs Beach. It was gorgeous!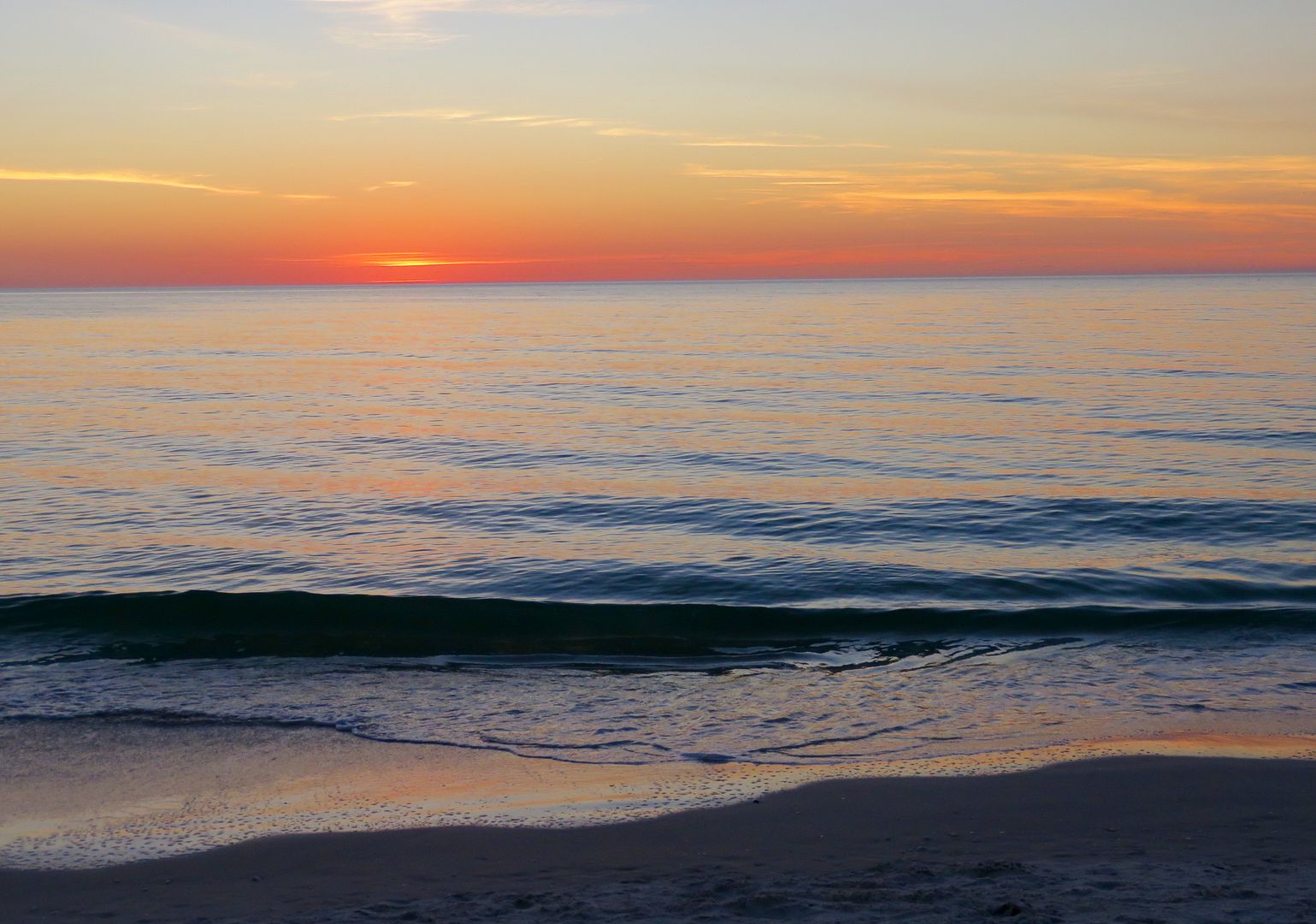 Dinner at The Fish House in Bonita Springs (they have three locations in the area) was fantastic! And Sadie was allowed to join us on the patio where we had a lovely view of the estuary.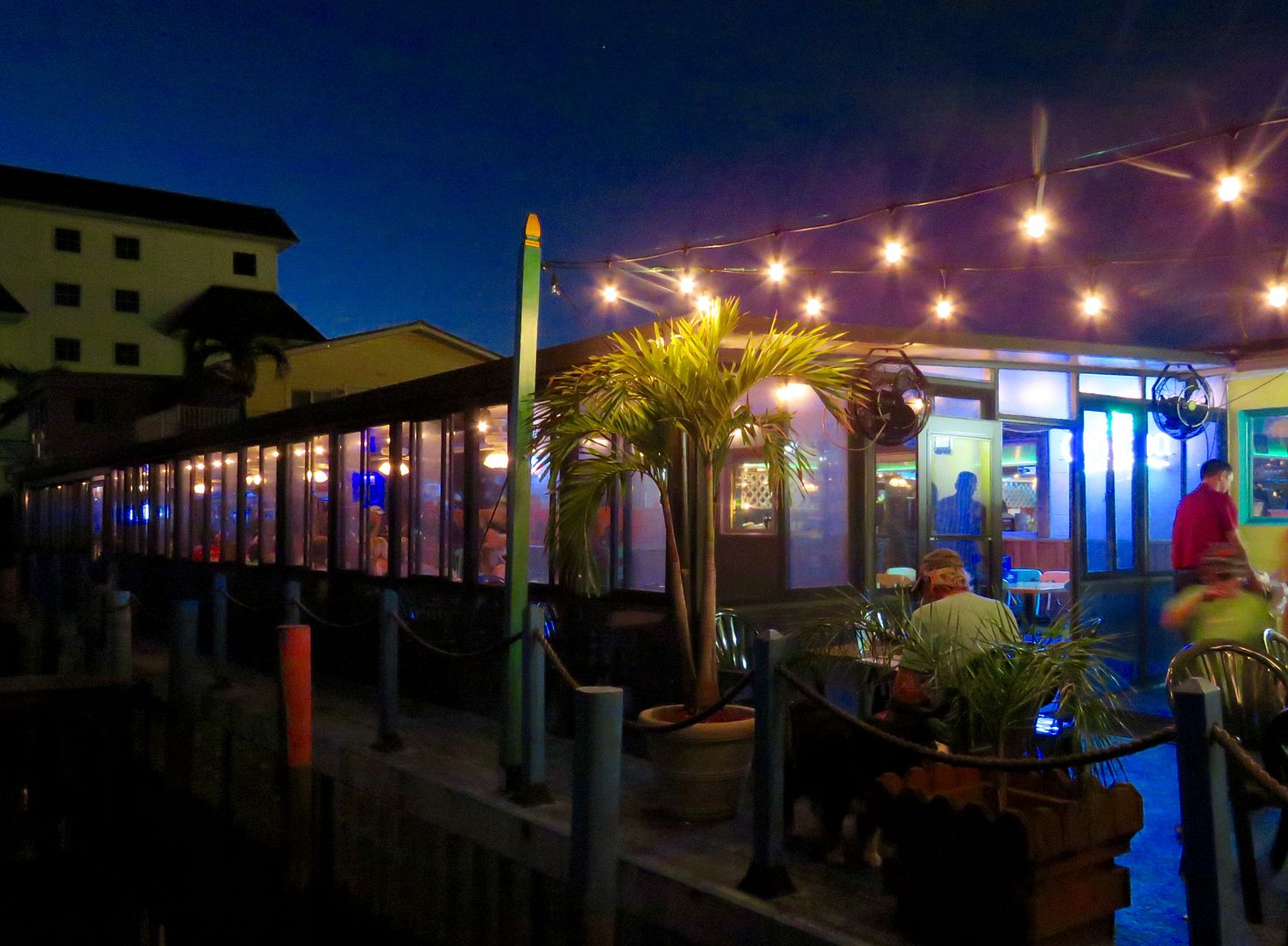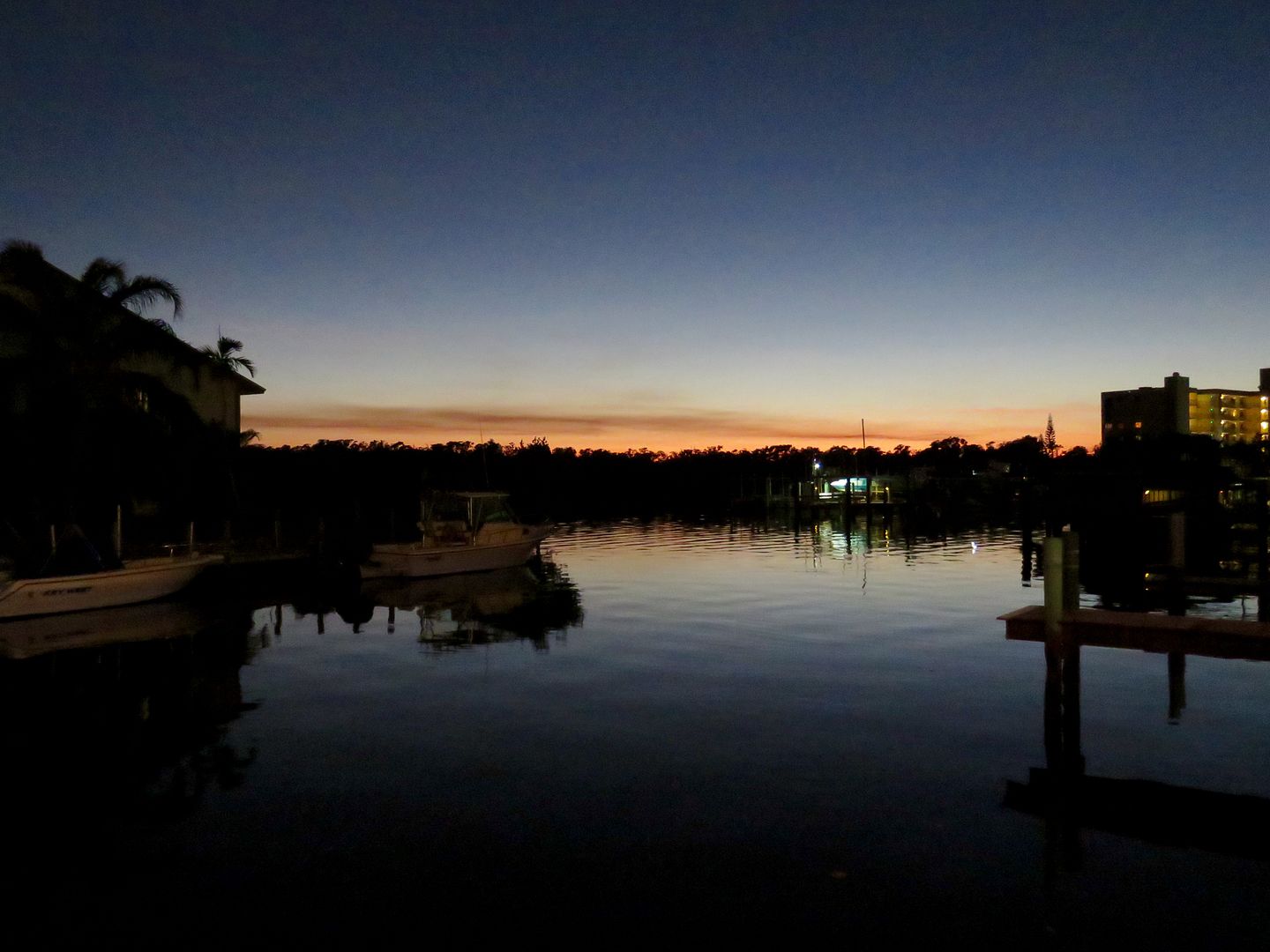 Great service, good food, delicious margaritas, and lovely outdoor ambiance with reasonable prices. We
highly
recommend
it! For additional information about the other locations and menus, check out their online presence at
www.thefishhouserestaurants.com
.