Today we caught with
friends
who live in
CT,
but have a condo in
Ft
.
Myers
(about 20 miles from where are staying in Bonita Springs). They let us know they would be here on vacation and we made plans to get together. Carole was my manager for several years and we became close personal friends during that time. She attended our wedding in 2010 and we attended hers (to Dave) in 2011, and have kept in touch through the years since.
Lunch at this open air restaurant in Ft. Myers was great fun. Food (fish tacos, ahi tuna, and fish and chips) was good and service was excellent, but, of course, the good company was the best part.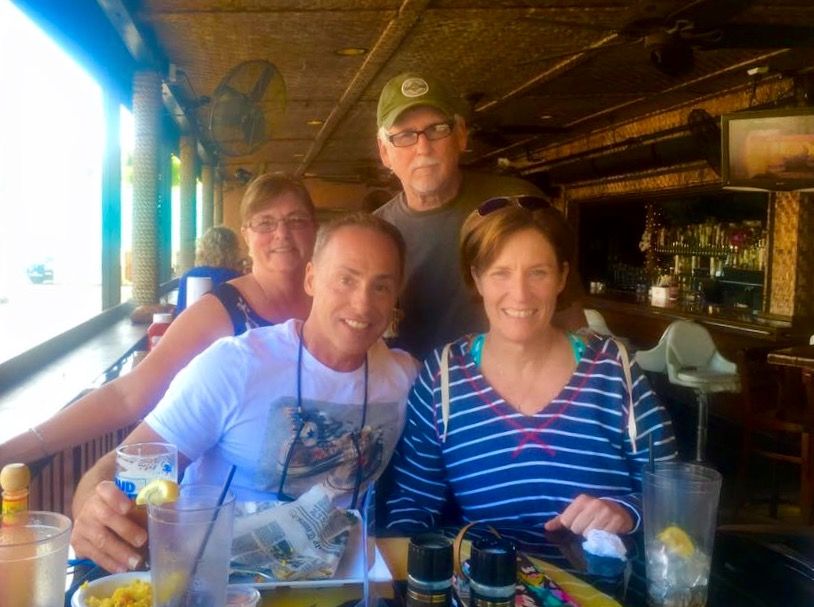 I loved the ambiance of this place. There is also outdoor seating and these "swing seats" at the bar on the patio are so cool.
You have to love the Christmas decorations in these warm weather locales!
It is always a real treat to meet up with friends in various locations throughout the country!