Wanting to get out and about on a cloudy day, we decided to drive to
Sanibel
Island
to walk on the beach with our sweet doggy,
Sadie
. Pets are permitted on leashes.
Parking
is a hefty
$
4/
hour
and can be paid at kiosks with cash or credit card.
Sanibel Island is famous for the huge number of shells that wash up onto the beaches due to the position of the island in the Gulf of Mexico. We saw many snowy egrets on the beach, too. Sadie always enjoys a swim and it was the highlight of her day.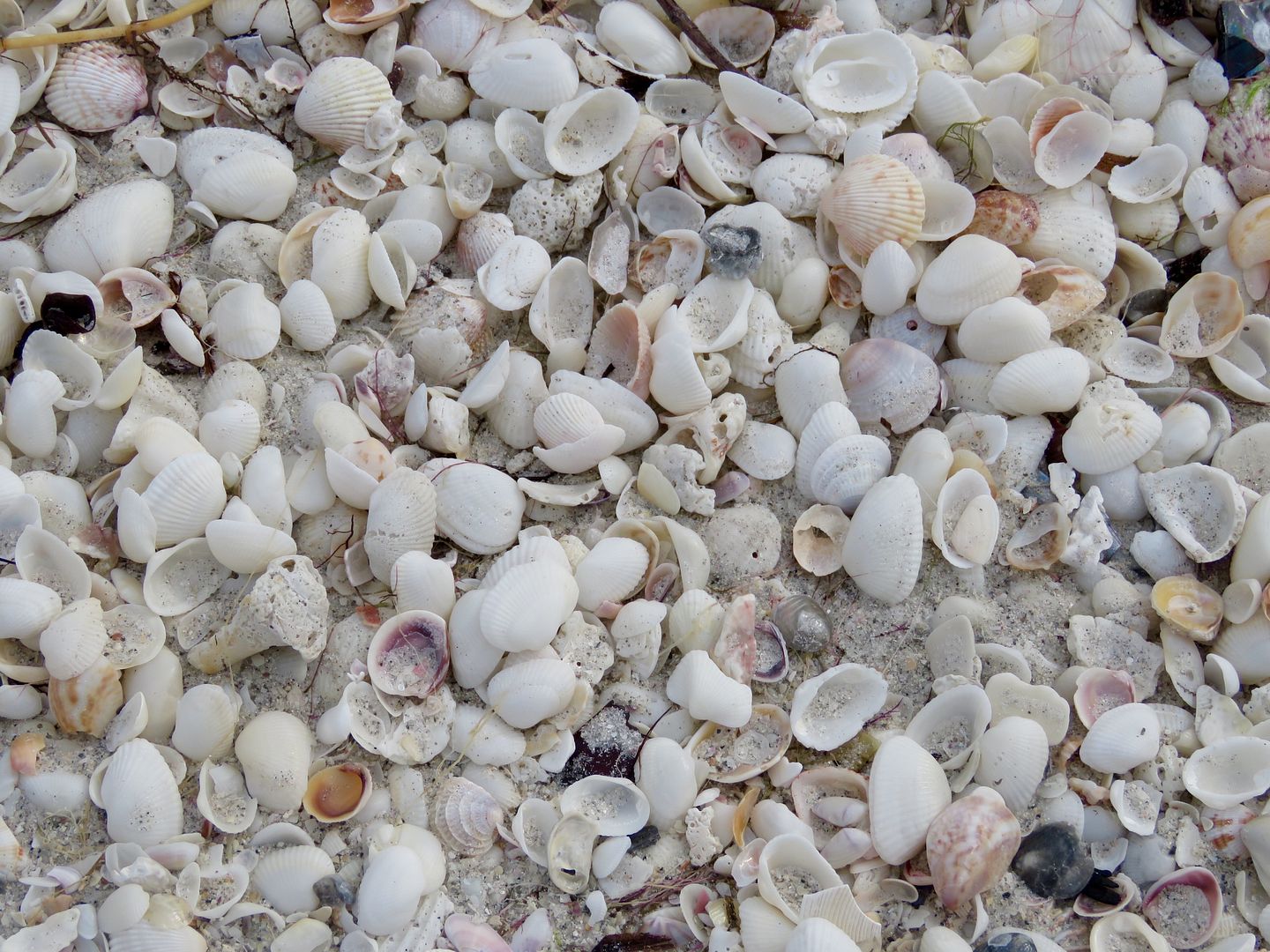 After walking a short distance we came to the small fishing pier that is located near the historic Sanibel Lighthouse.
Sea grapes and other vegetation grow close to the shoreline here. Dead trees are also strewn along the beach.
Located on Point Ybel on the eastern tip of Sanibel Island, the lighthouse is a 98' tall, iron skeleton tower, with enclosed circular steps that was one of the first lighthouses on the Florida Gulf Coast. It was built in 1884 to mark the entrance to San Carlos Bay and was first lit that same year. The original light was a third order Fresnel lens and the lighthouse was automated in 1949. None of the surrounding buildings or the lighthouse are open to the public, although visitors can walk around the grounds. The oil house was also built in 1884 and restored in 1976.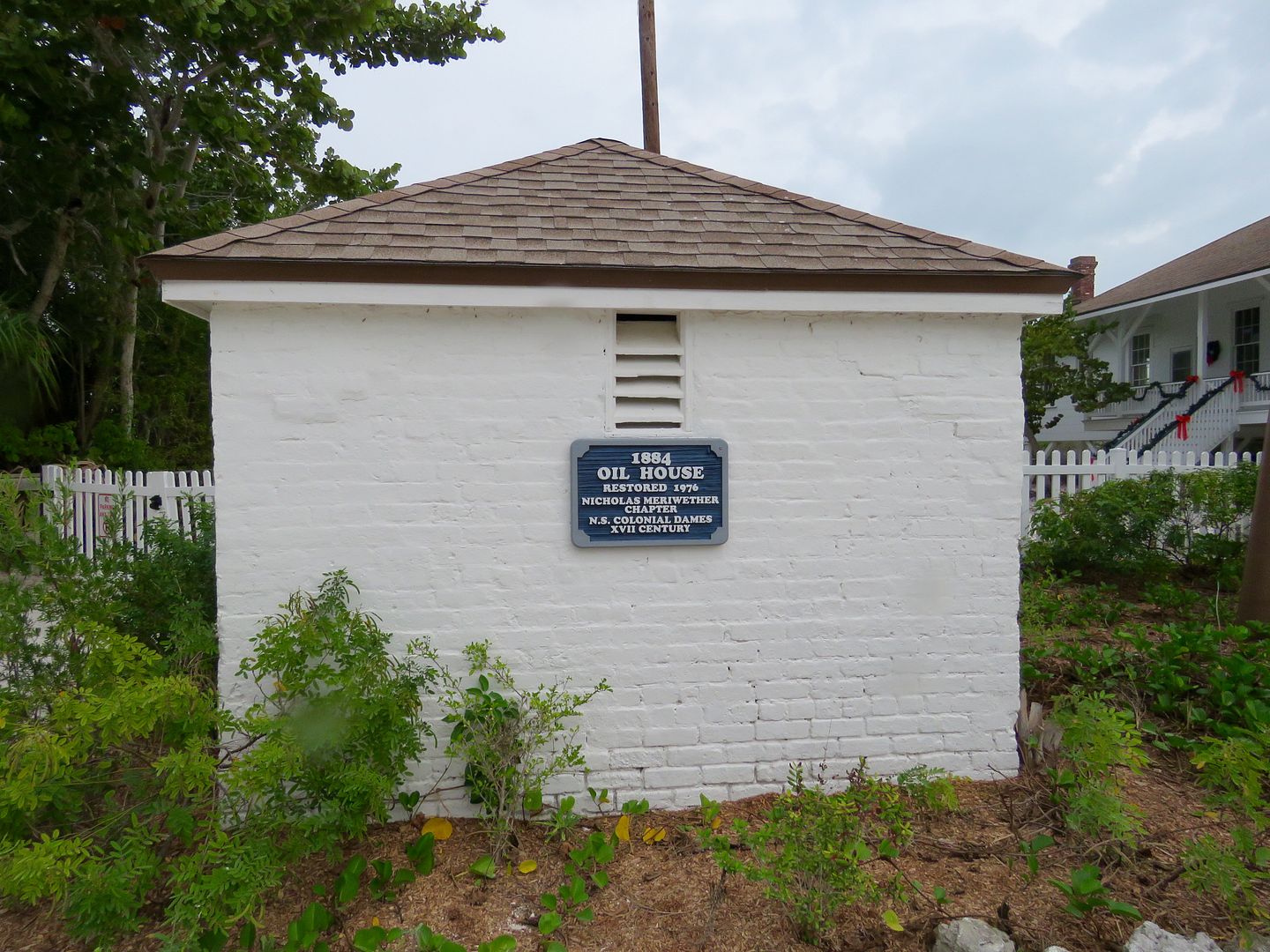 The property around the lighthouse is now a wildlife refuge and a nesting area for the gopher tortoise, sea turtles and other animals.
A boardwalk has been constructed through the hammock here providing interesting views of indigenous trees.
Another boardwalk and multiple sand paths provide beach access from the lighthouse grounds. Swimming is not recommended here due to strong currents.
Sheltered picnic areas with grills are located here as well as public bathrooms.
As the weather became more overcast, we decided to return home. As we drove across the causeway and towards Ft. Myers, we saw numerous osprey nests on light poles along the road. We pulled over to snap a photo of these majestic couple.