Rating: 2.5 on a scale of 5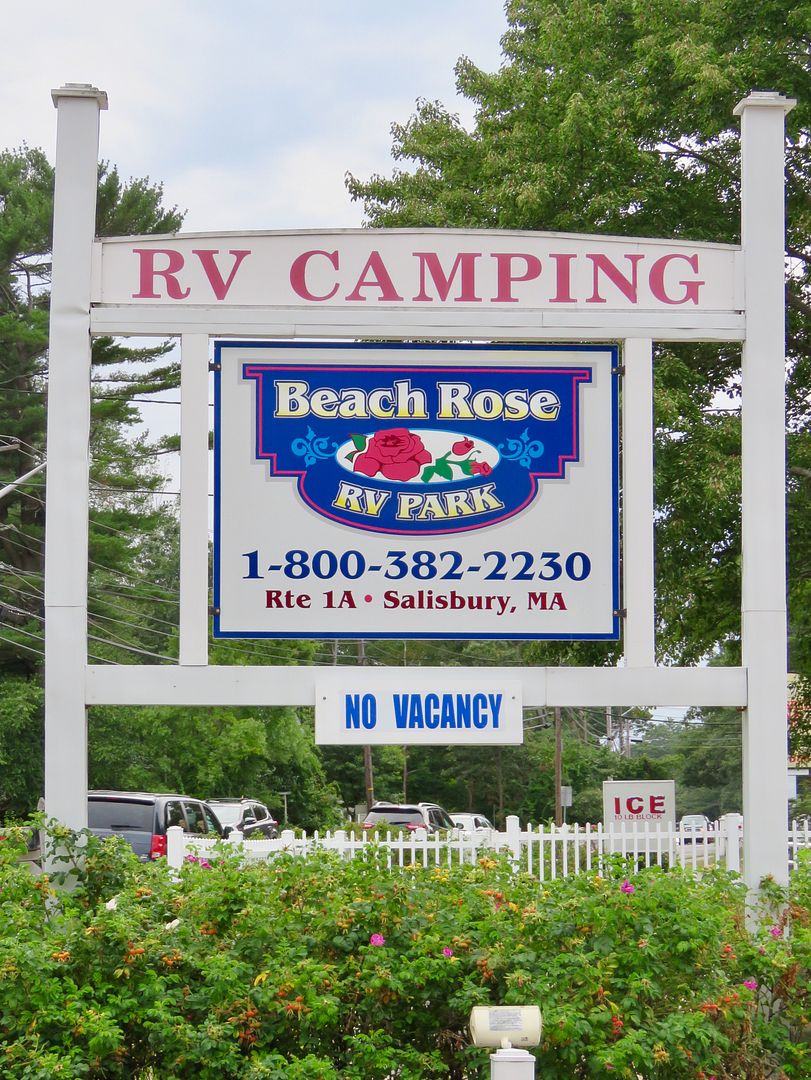 Location
: When I made the reservations here, I was looking for a stop in between Bar Harbor, ME, and Plymouth, MA, and we ended up here. With no particular attractions to visit in the area, we really enjoyed checking out the Saugus Iron Works National Historic Site. We only drove through the beach area here, but it had a commercial area and lots of vacation homes (crammed together). Having been to so many beautiful beaches in Maine, the southeast and the west coast, we were not overly impressed. Although, honestly, any beach is pretty awesome! I think my opinion was influenced by the lousy weather we had during most of our stay.
Lot size: This was the biggest negative at the park. The sites were all back-in and very tight with no privacy whatsoever. We spent virtually no time outside here at our site. A campground employee provided assistance to John as he backed into the site, which was very helpful (and needed at this place).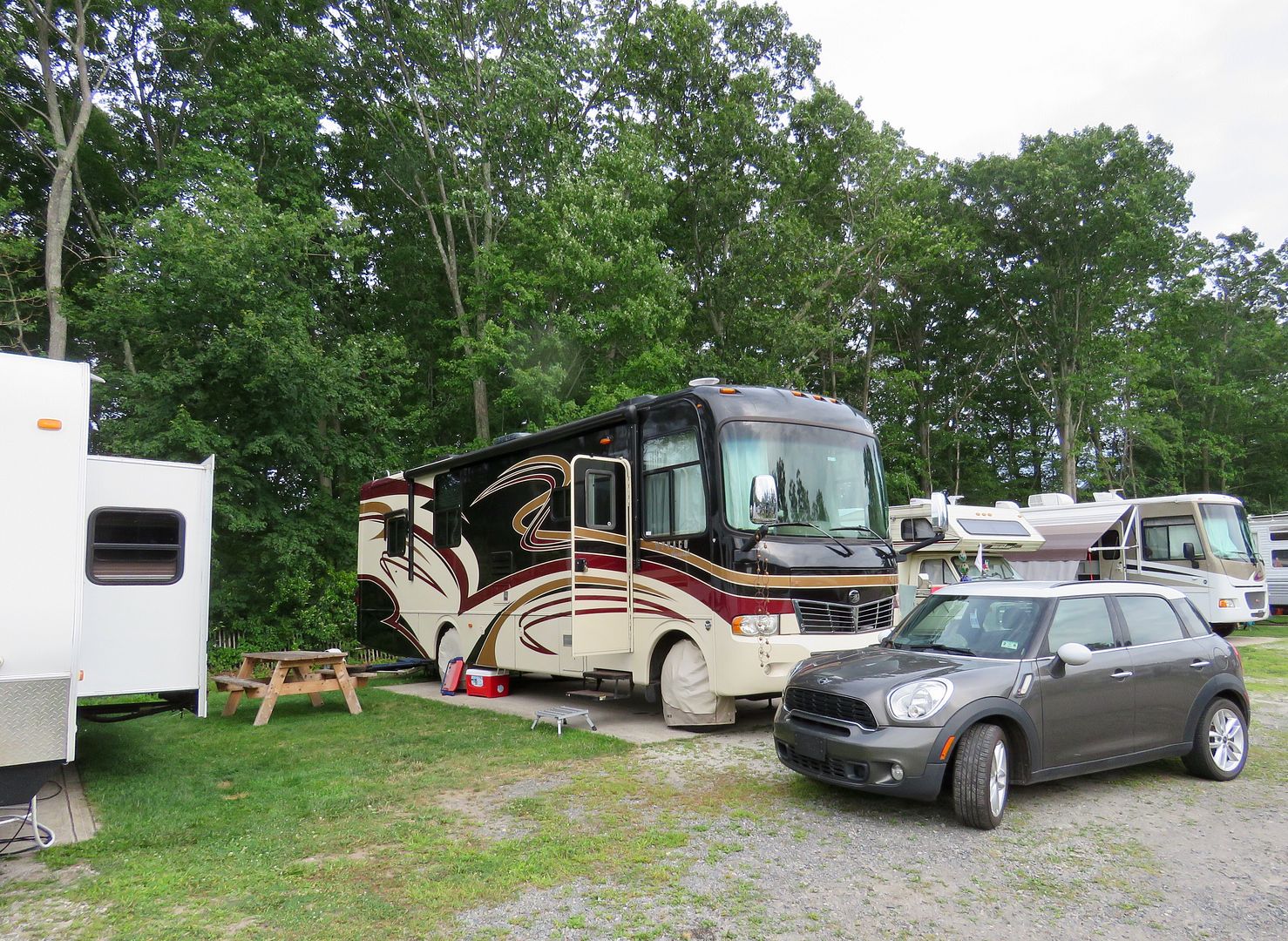 Amenities: There are some nice amenities here including cable TV with lots of channels and wifi (pretty slow as with most RV parks). There was a very nice pool.
Very nice horseshoe pits, shuffleboard and bocci ball courts are available for guests.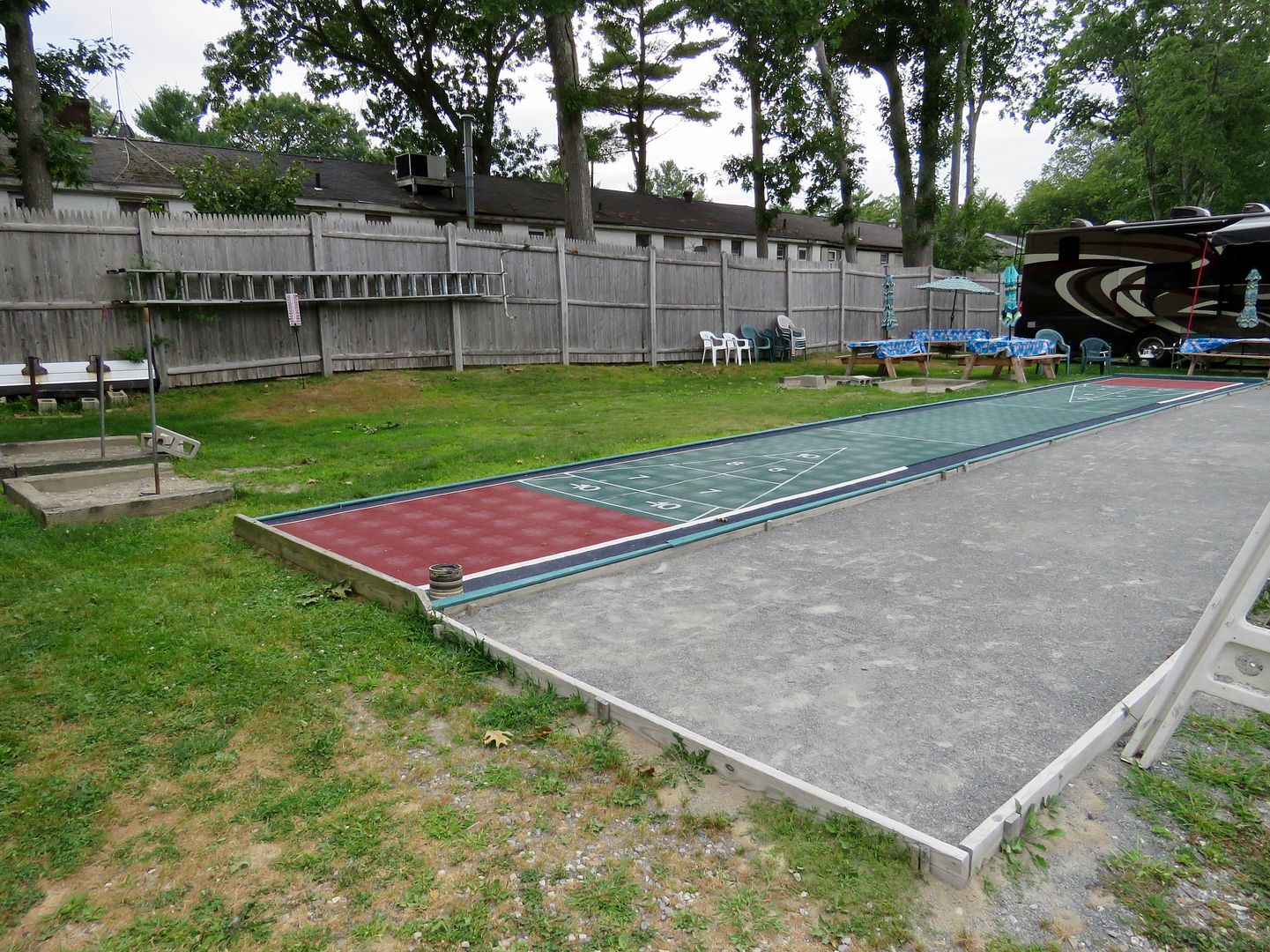 A laundry room of decent size is located next to the bathrooms (6 washers/6 dryers).
There is a fenced in dog park at the rear of the park.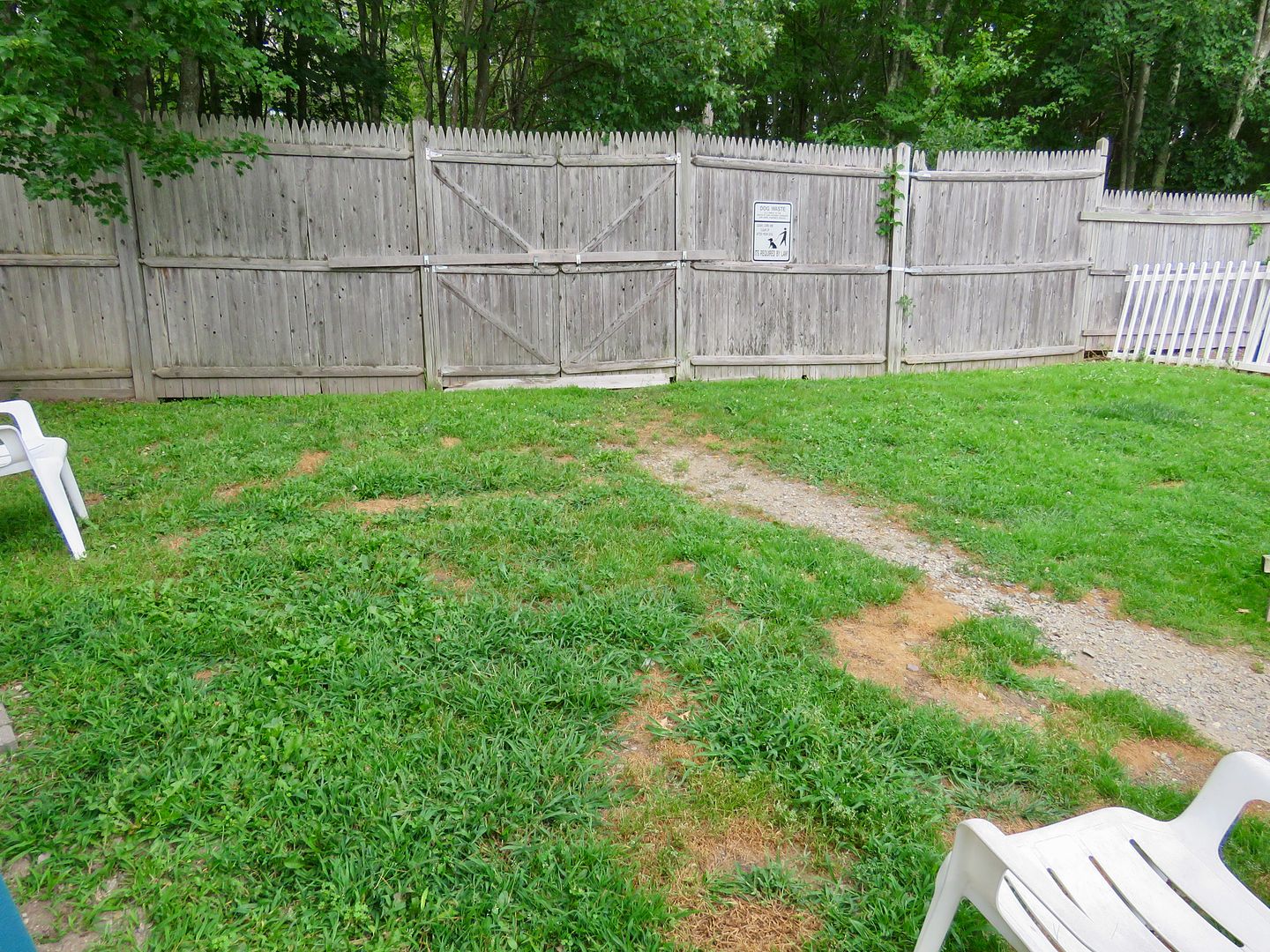 Additionally, there is really nice wooded area at the back that is also fenced in where dogs can play off leash. However, the office told us there were lots of ticks back there so we did not take advantage of it.
Cost: $268 ($67/night)
Management: Check in was fast and simple. The woman in the office was a delight and provided information about the area and was very helpful. As I said, we were escorted to our site which is always a convenience.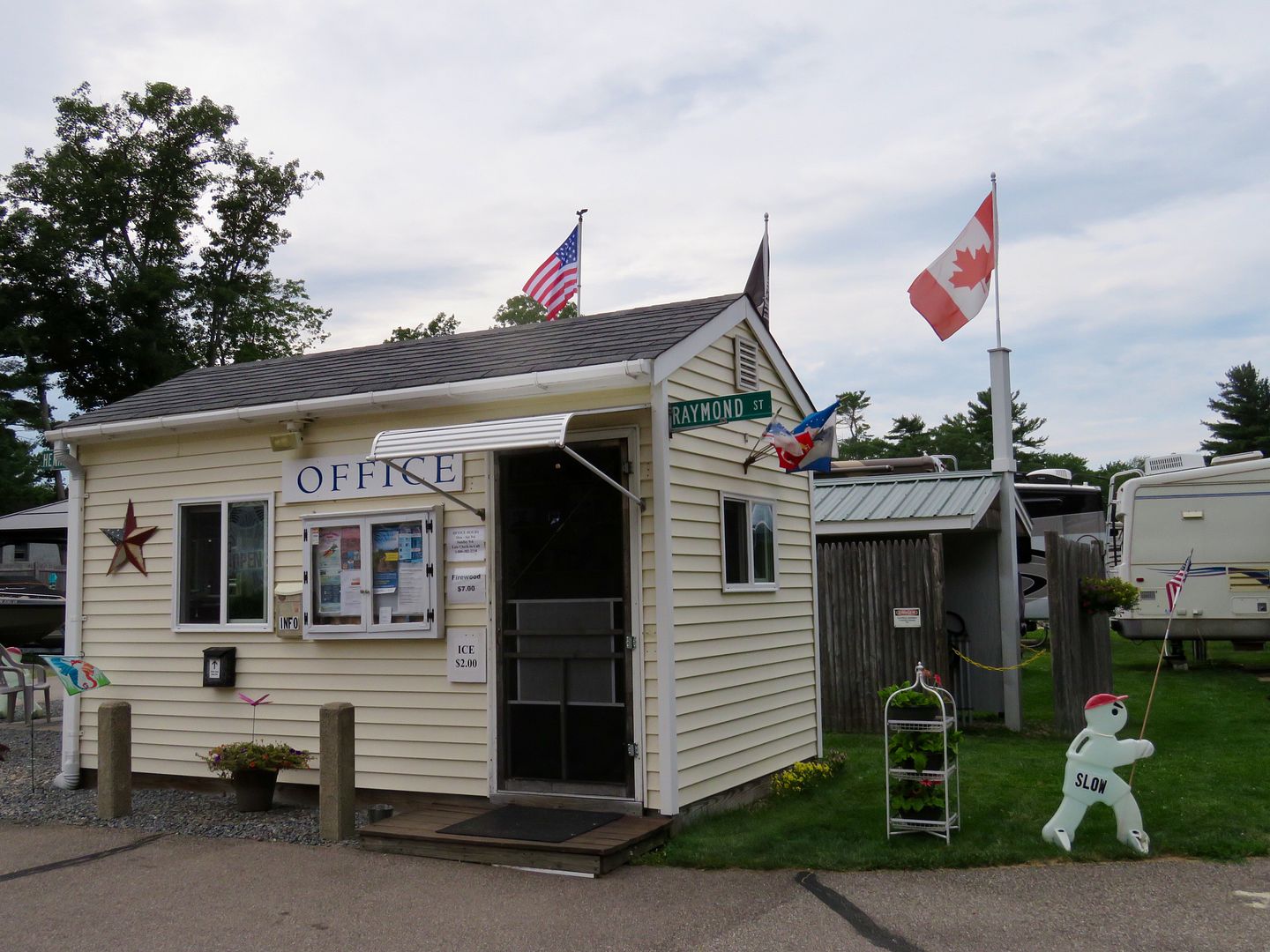 General Comments: The combination of the tight lots and the high cost to stay here is the rationale for the low rating. On the positive side, the beach is only a .5 mile walk away. I would not, however, stay here in the future.