John is an early riser; I am a night owl. But, I really wanted to see
sunrise
at
Cadillac
Mountain
in
Acadia
National
Park
during our stay in Bar Harbor. We decided this was the day!
Setting my alarm for
3:15 am
, we left the RV around
3:45
am
(yes, still dark outside). It's about a
30
-
minute
drive
from the
Woodlands
KOA
where we were staying to the summit of
Cadillac Mountain
(due to the
winding
mountain
road
and traffic). Yes, it is
very
busy
here at sunrise during the summer.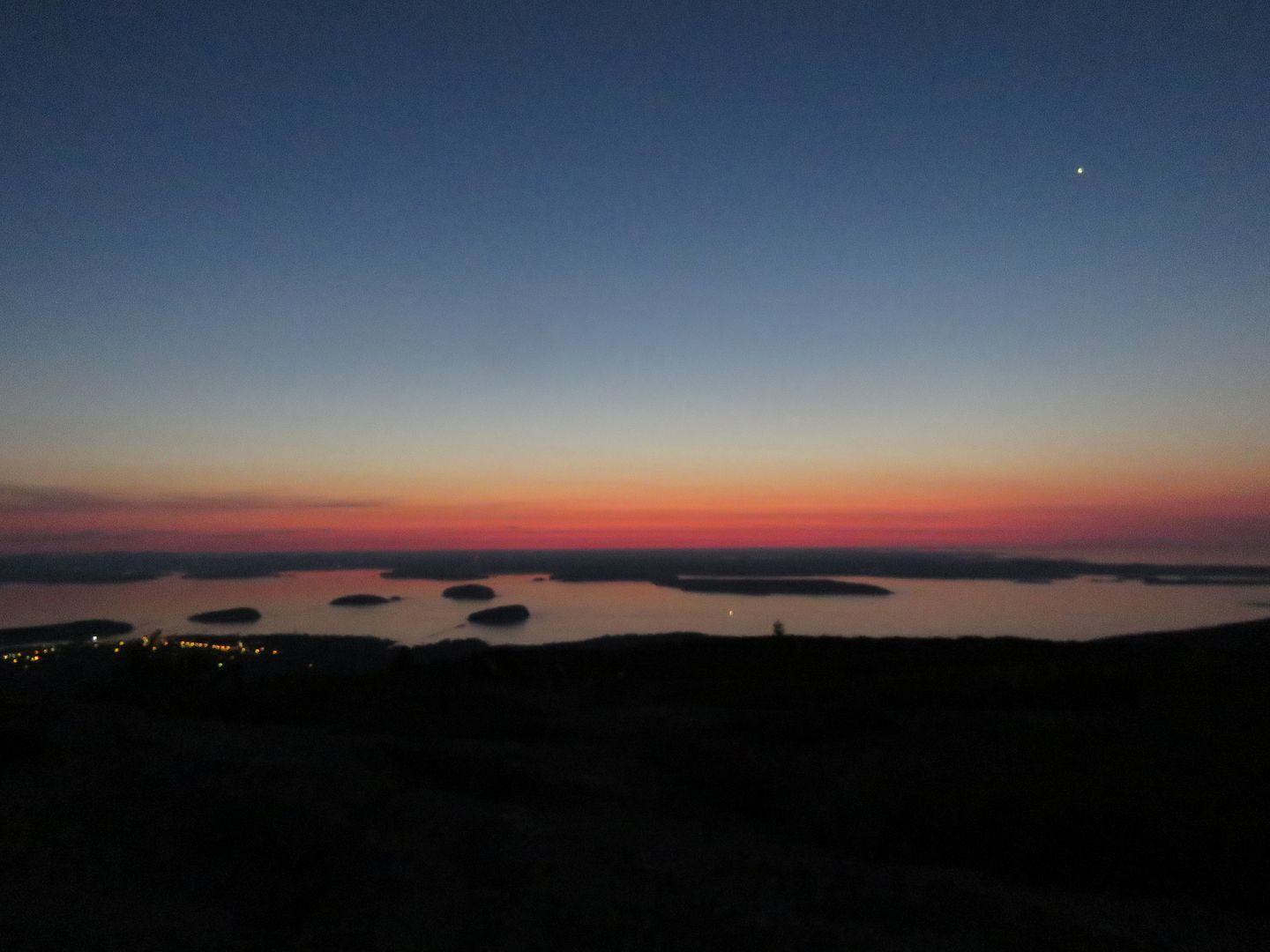 Because we arrived early (sunrise was
at 5:21 am
), we had no problem finding a parking space. The area did
fill
up
very
quickly
though and there were not enough spaces for all of those who wanted to park here. Bring a
flashlight
and
blanket
so you can find a
cozy
spot
on the rocky summit to await the first rays of the sun.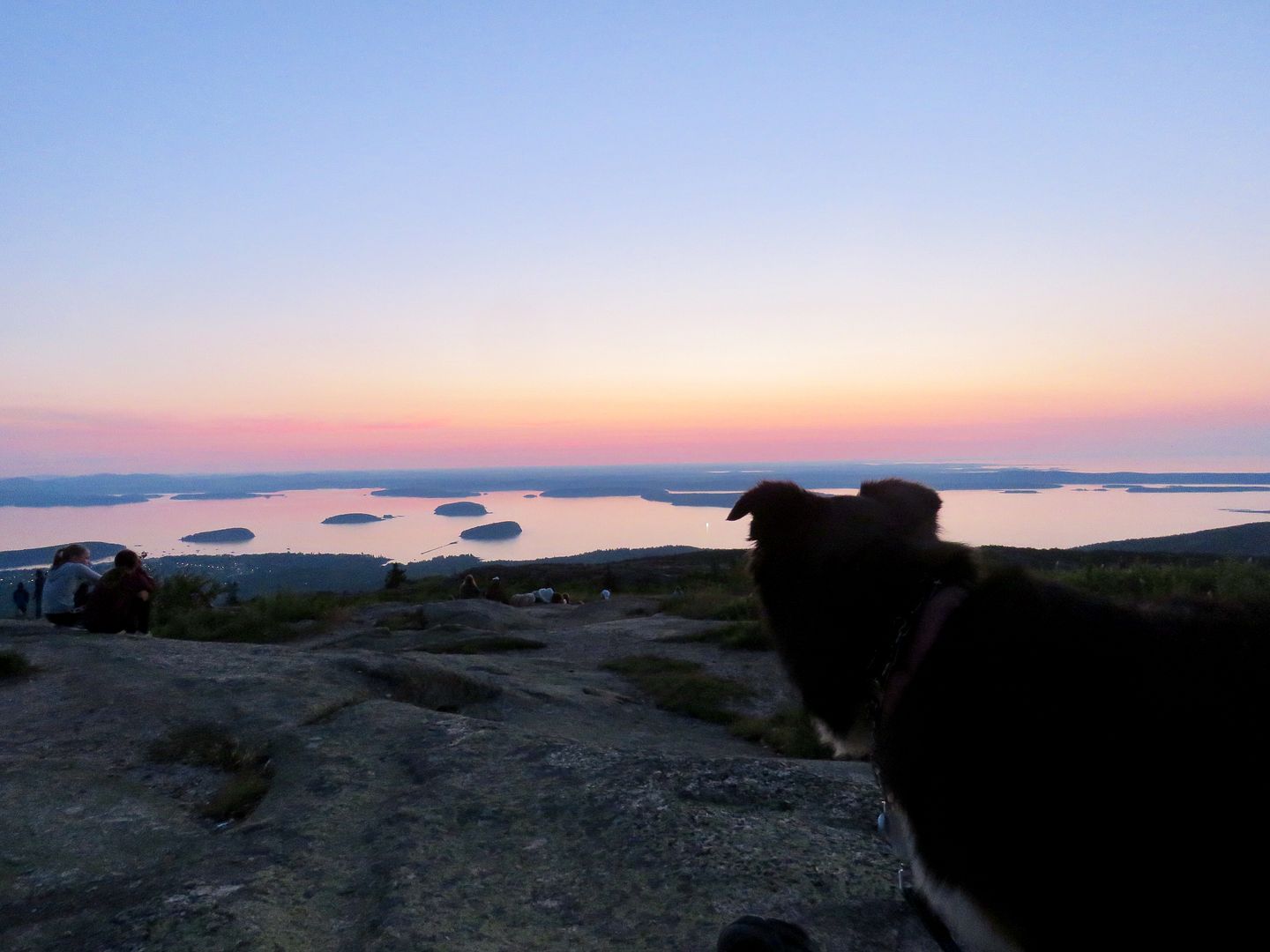 Cadillac Mountain (elevation 1,530') is the highest point within 25 miles of the shoreline of North America (between Nova Scotia and Mexico peaks, south of TX). During the fall and winter months, Cadillac Mountain is the first sunrise in the United States. Mars Hill (150 miles NE of here) is the first sunrise in spring and summer; and West Quoddy Head in Lubec, ME, is for the few weeks around the equinoxes.
By
5 am
, there were lots of people on the mountain. We were hoping for a
more
quiet
setting as there were groups of
rowdy
kids
(late teens/early twenties) in the area when we were there. (I guess we're just getting old...ha!) Nonetheless, once the sun started
peaking
over the horizon, it was
stunning
.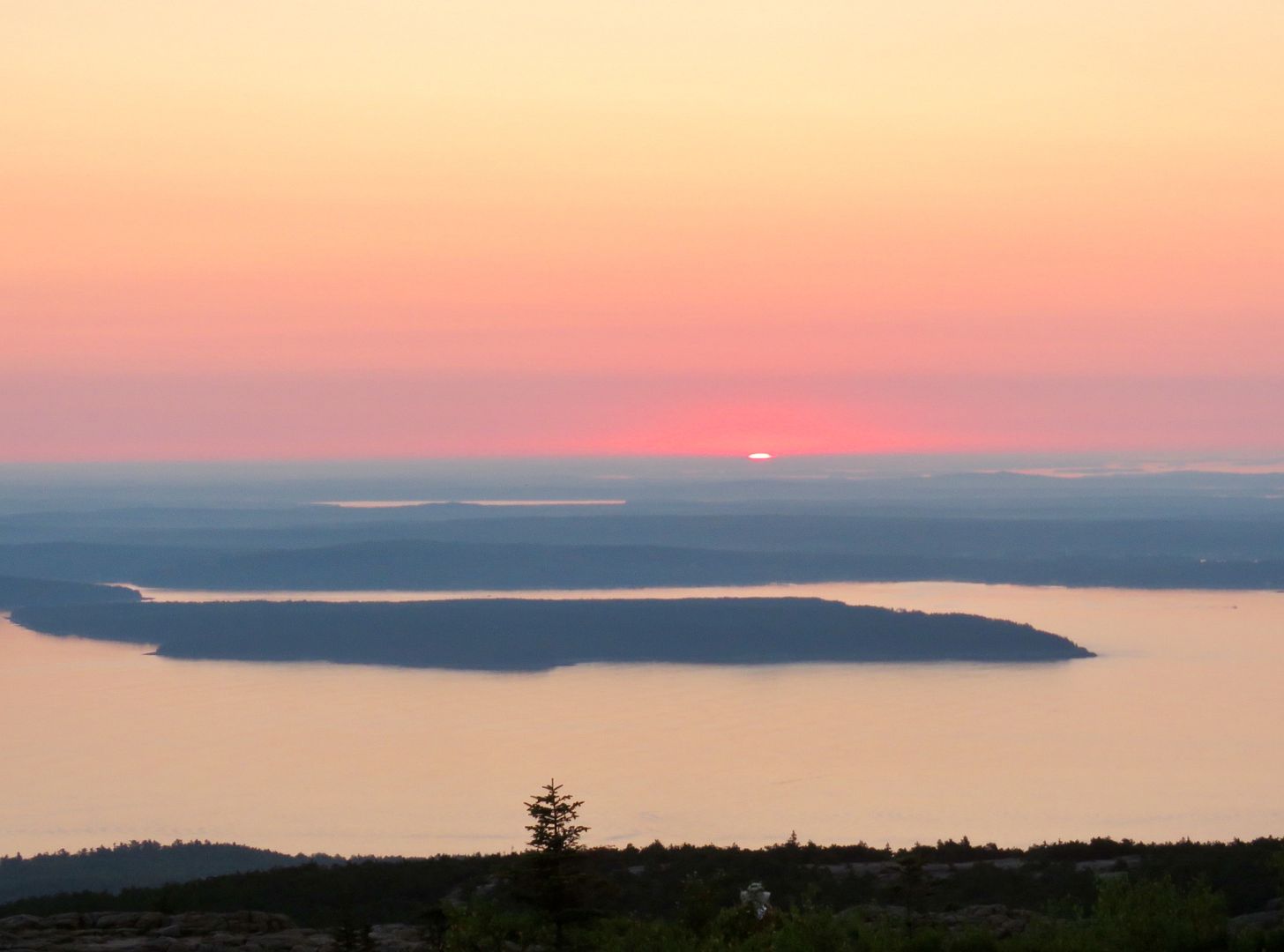 And the colors of the sky and bay gradually changed as the sun rose over the water. The Porcupine Islands dotting Frenchman Bay add to the beauty of the sunrise here.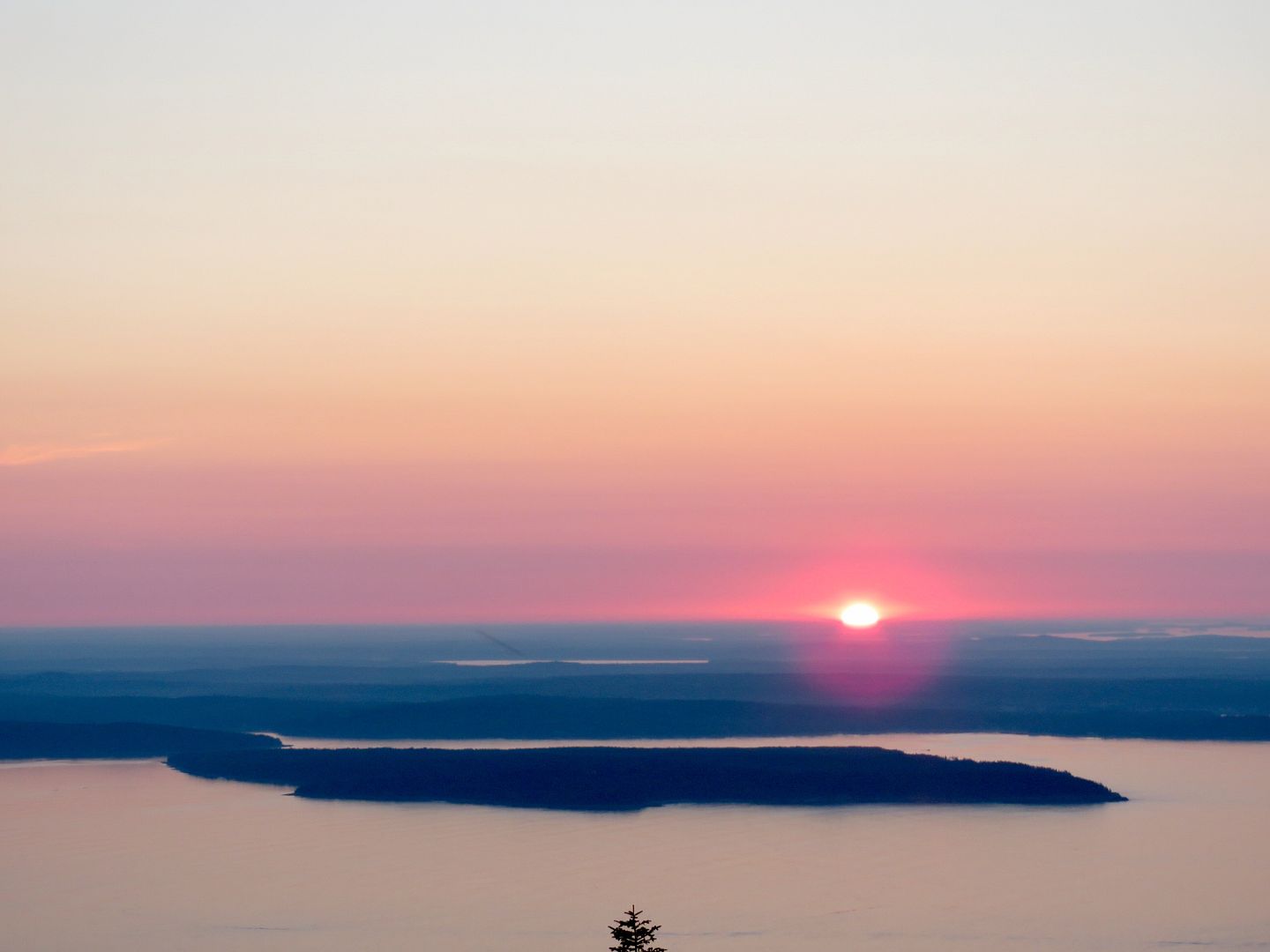 Just beautiful. The photos do not do it justice.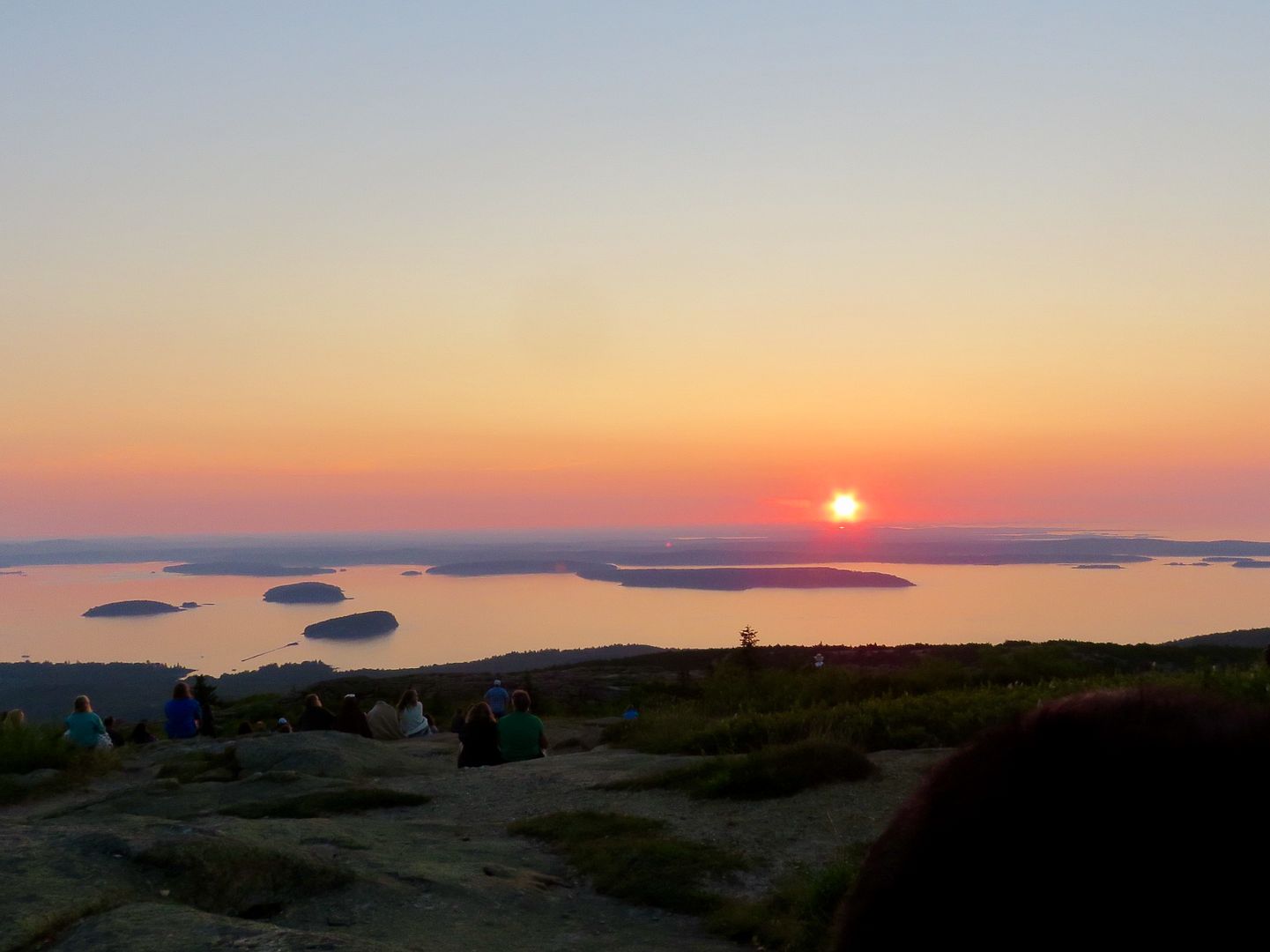 We stayed as the suns rays reflected off of the bay.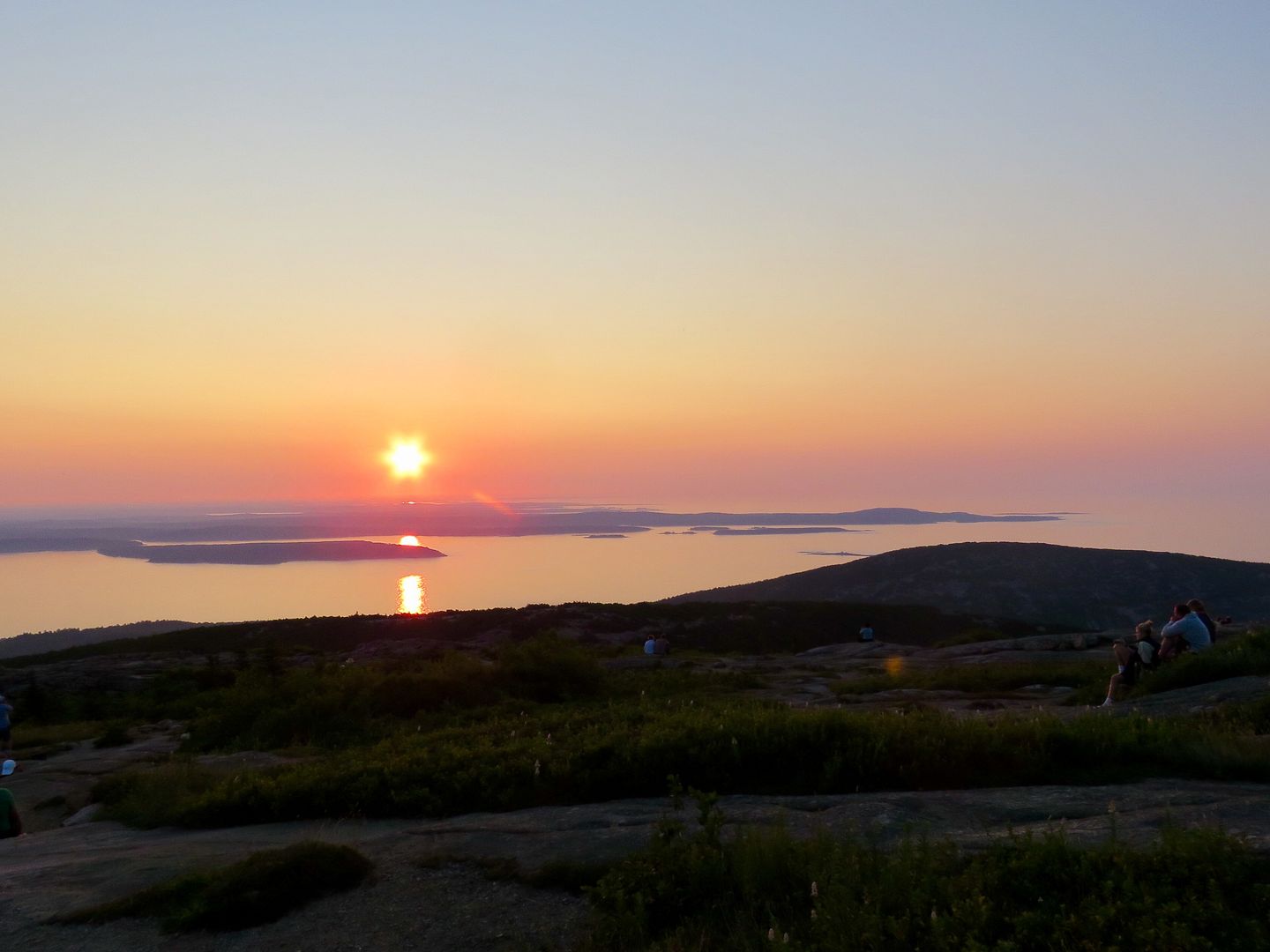 I was so glad we did this. We picked up some groceries (yes, the local grocery store,
Hannaford's
in Bar Harbor opens
at 6 am
) and got some fresh blueberry filled doughnuts (perfect) And I took a lovely nap in the afternoon!
For additional
information
about
Acadia
National Park, clinch on
www.nps.gov/acad
.