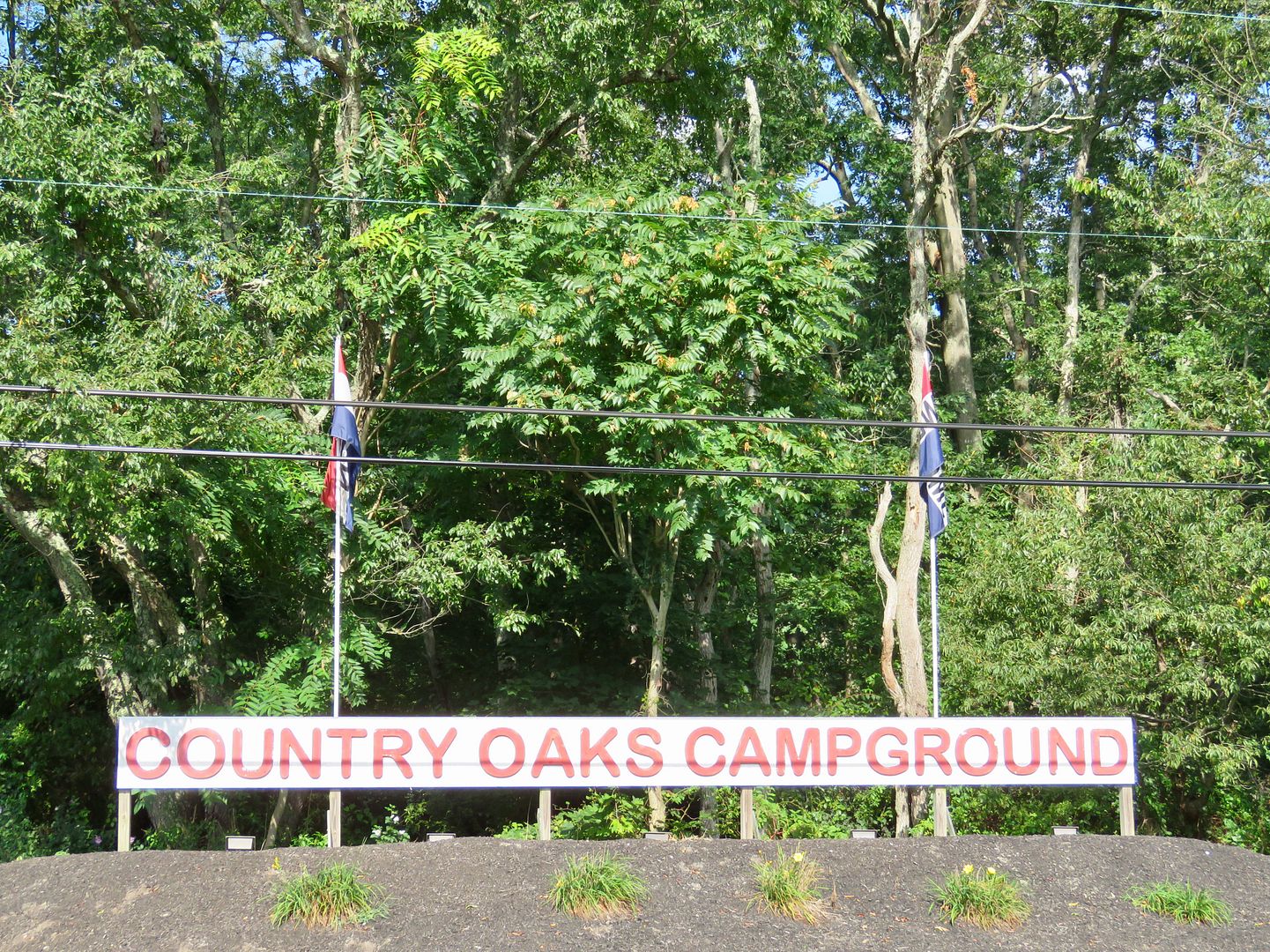 Rating: 3.5 on a scale of 5
Location
: This campground in southern NJ is about 30 minutes from Sea Isle and about 45 minutes from Cape May. Located in Dorothy, NJ, it is close to the town of Mays Landing. I wanted John to see the beaches in NJ as the only times he has been in this state was at Fort Dix in 1971 and making a connection to Ireland at Newark Airport. Spoiled by the beautiful North and South Carolina beaches, I wanted him to see the beautiful shore here, too! This was a good location for that purpose. You must drive over railroad tracks to get to the road where the entrance to the campground is located. It was a steep incline to cross the tracks and our tow dolly dragged...so a little rough on the motor coach. But we just took it slow...
Lot size: We had a nice, wooded, pull-through lot with plenty of room for our tow dolly and car. All sites have a fire ring and picnic table. We only had a neighbor for the weekend during our stay there, so we had a very pleasant stay. Most of the campground has seasonal sites where RVs are permanently installed.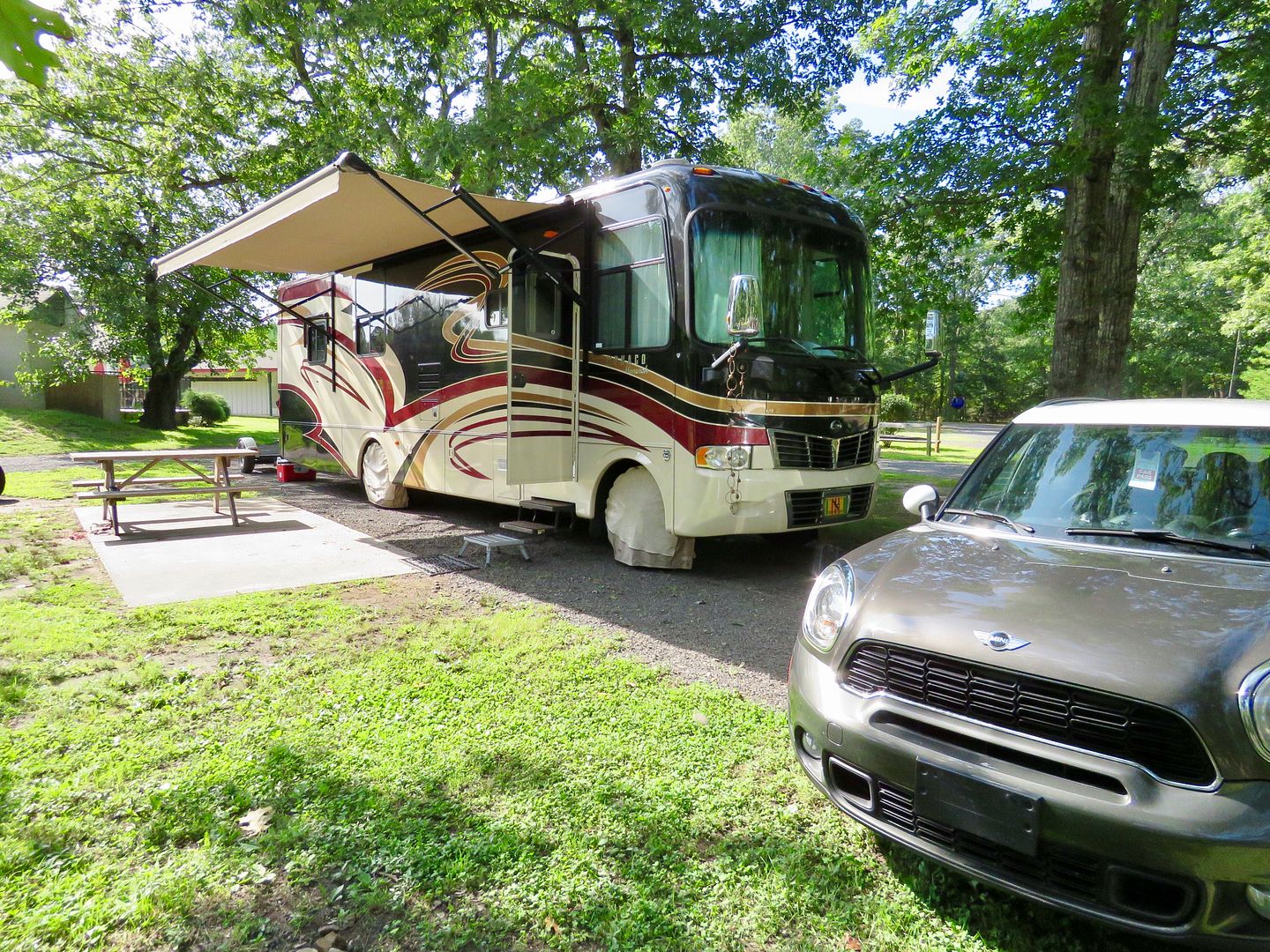 There are also nice cabins for rent here.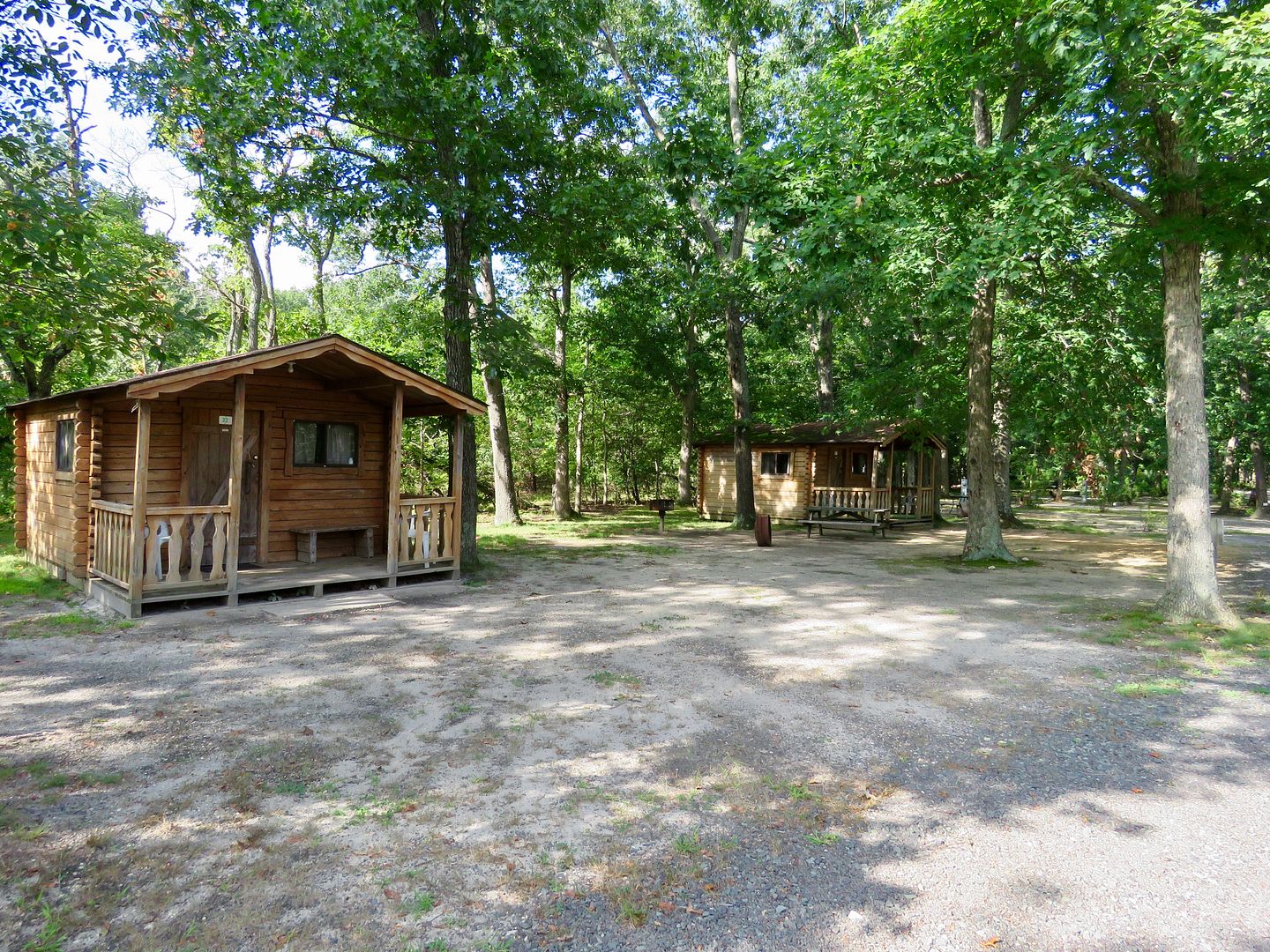 Amenities: There are lots of amenities here including cable TV, but wifi was too slow (as it is in almost all rv parks). There is a really nice pool complex with a larger pool and a kiddie pool. Near the pool are the other outdoor activities including a playground, volleyball and basketball courts. Planning activities including hayrides are offered on weekends.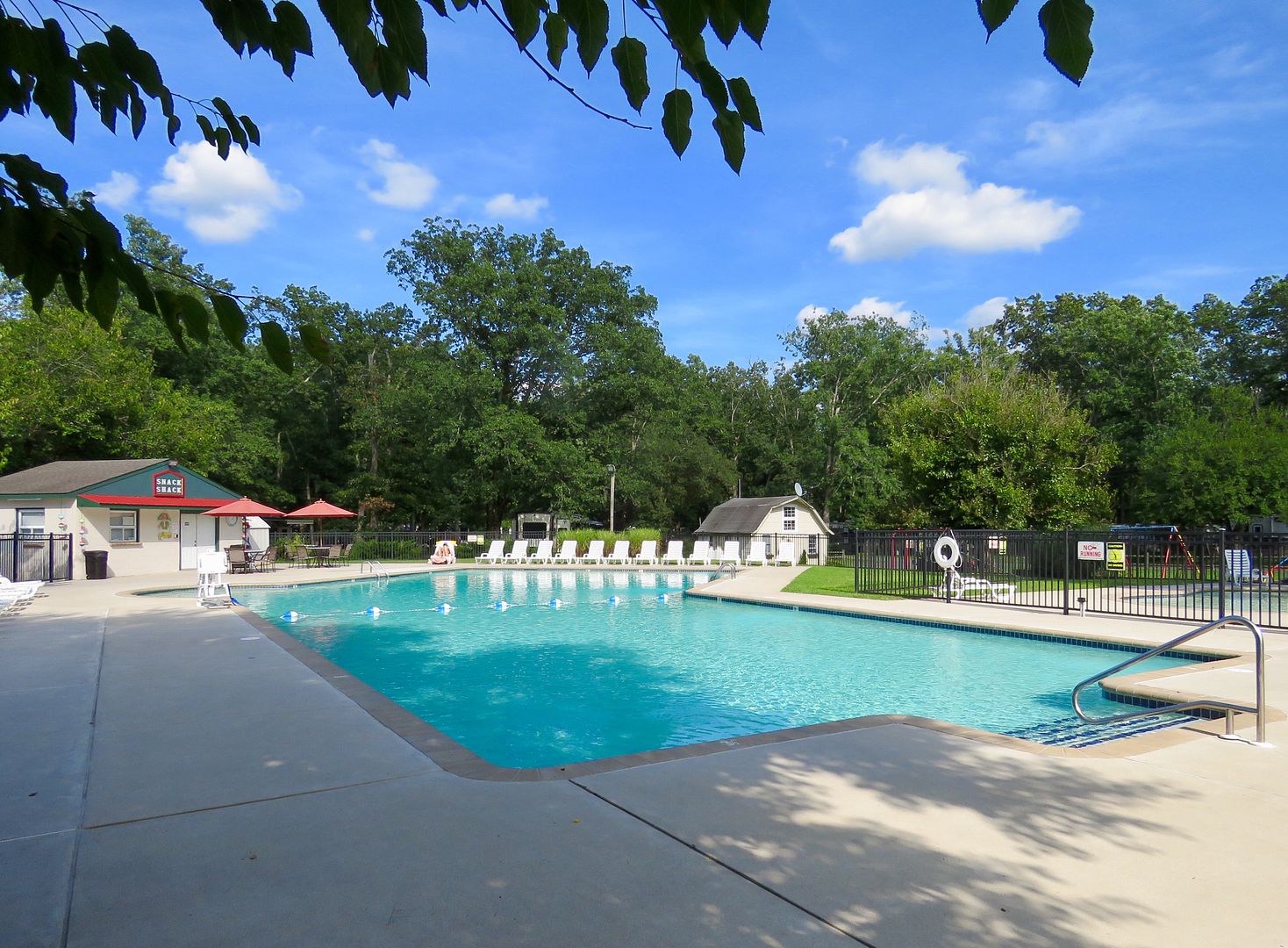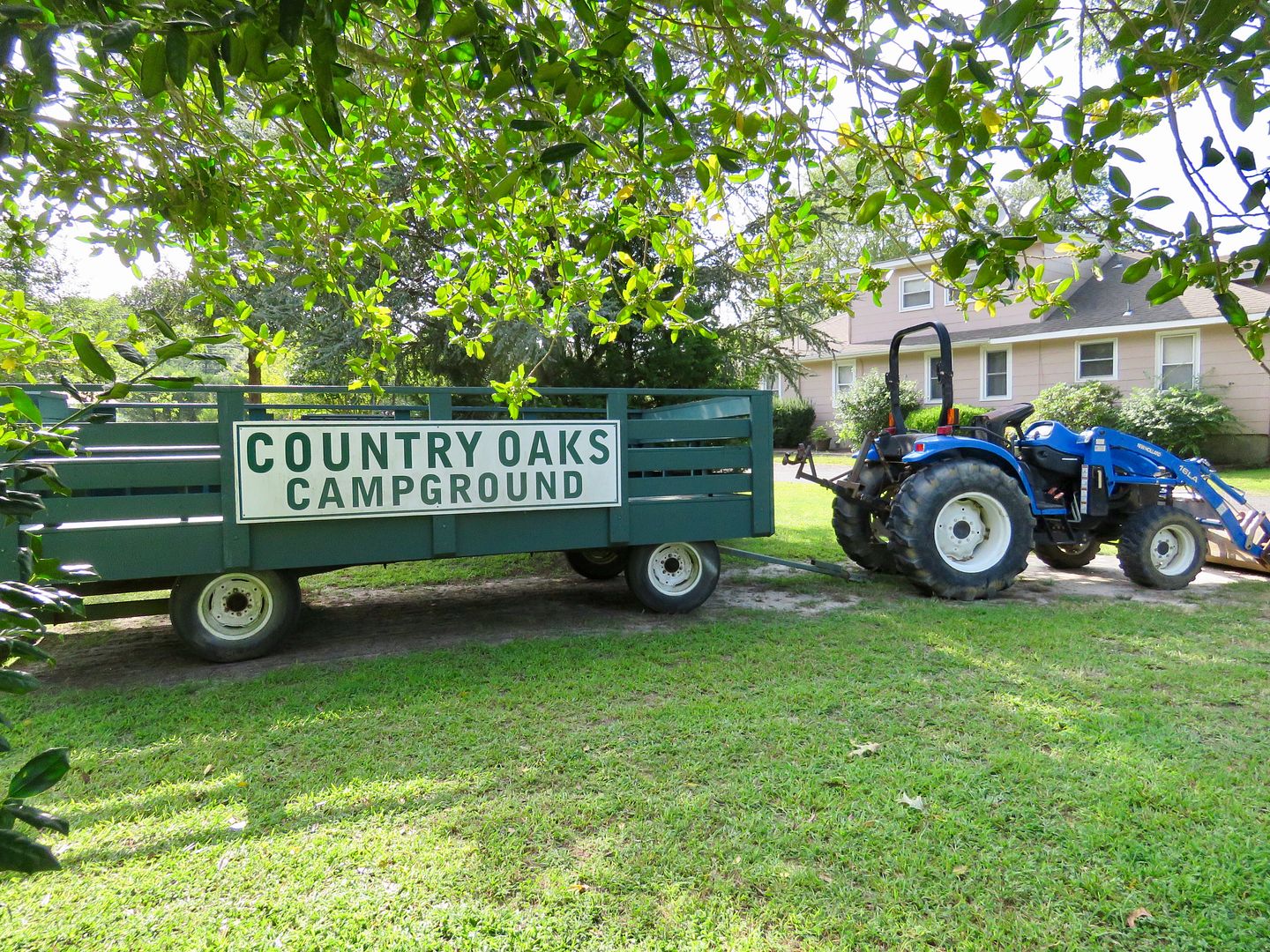 The laundromat here was very nice with 4 washers/4 dryers in a small building.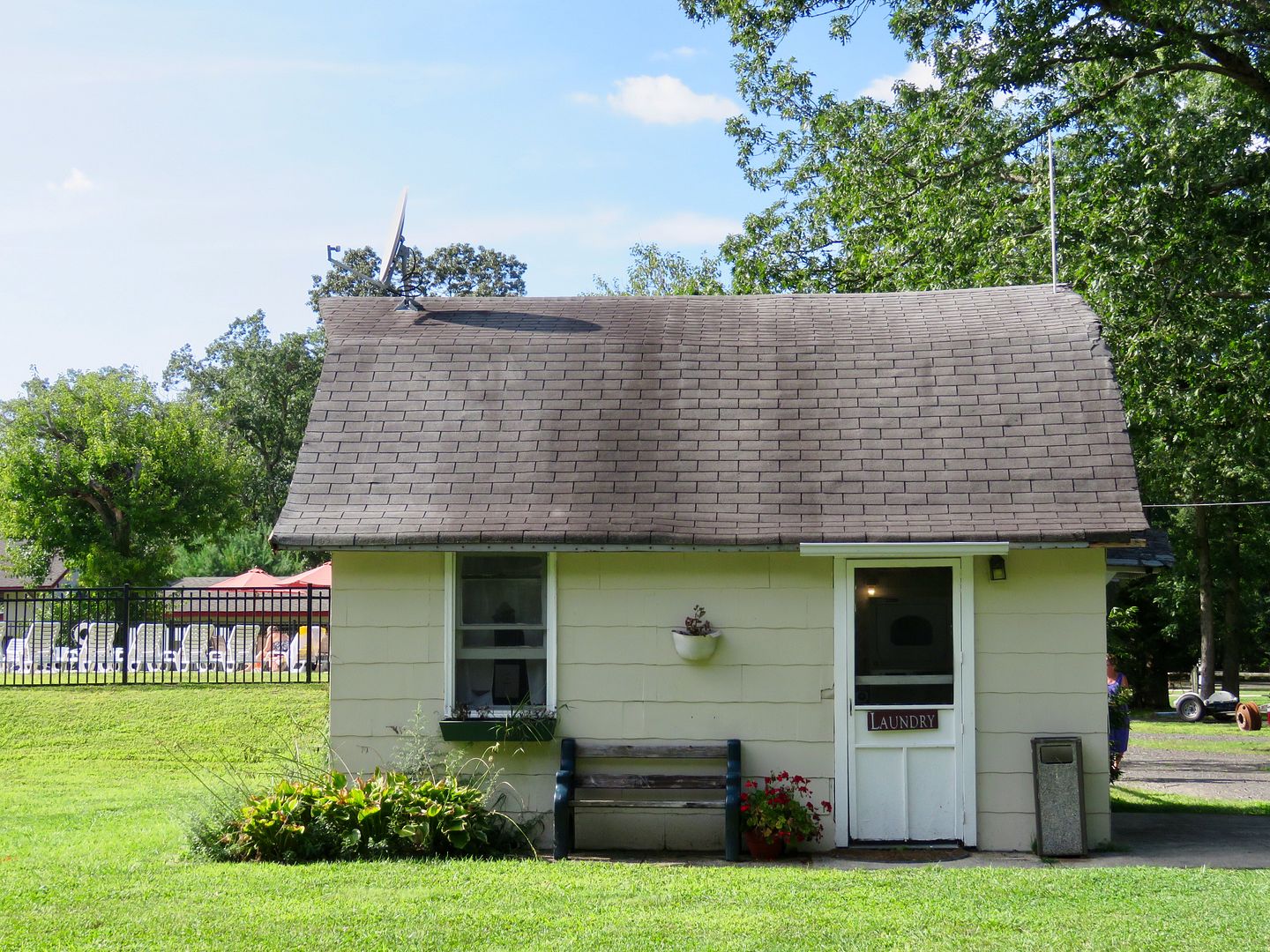 Cost: $354 (for 7-night stay); $50.50/day
Management: The staff in the office were very nice and helpful. A card for gate access is provided at check in for a cost of $10 which is returned at checkout when the card is returned. Camping supplies, ice, firewood, etc., are available at the office.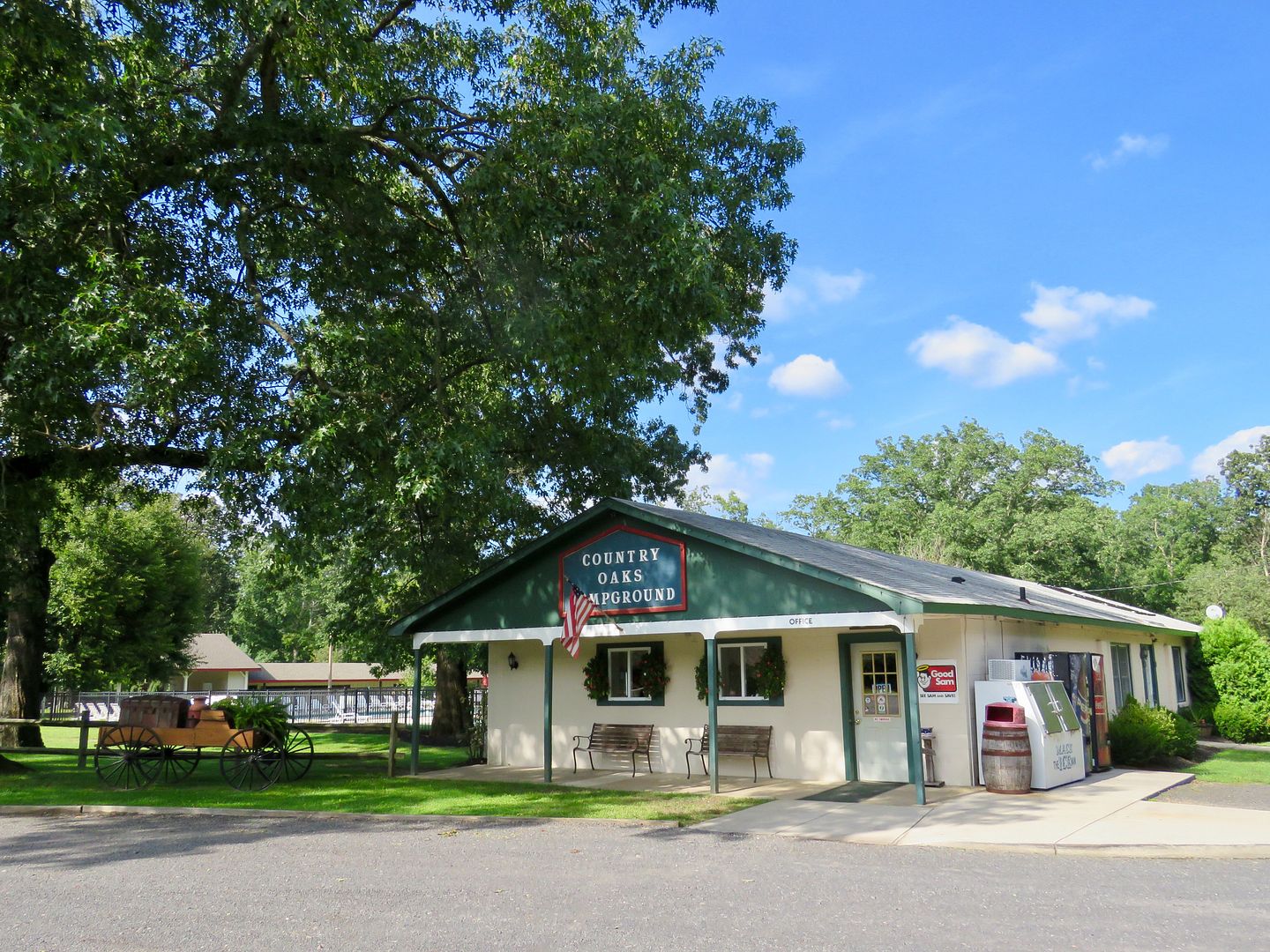 General Comments: Overall, this was a very nice place to stay and not too far from the beaches on the coast. The reason for the 3.5 rating was due to the cost...too expensive. But, again, traveling in the NE has been much more expensive than the SE or the west, as we knew it would be.