Another overcast day here in Corpus Christi, but we ventured out to Mustang Island and drove on the beach where, despite the weather, lots of folks were enjoying the outdoors. Spring break brings many college students to the area, but the weather put a damper on the beach scene.
We decided to check out this restaurant that is located under the JFK Bridge on South Padre Island Drive.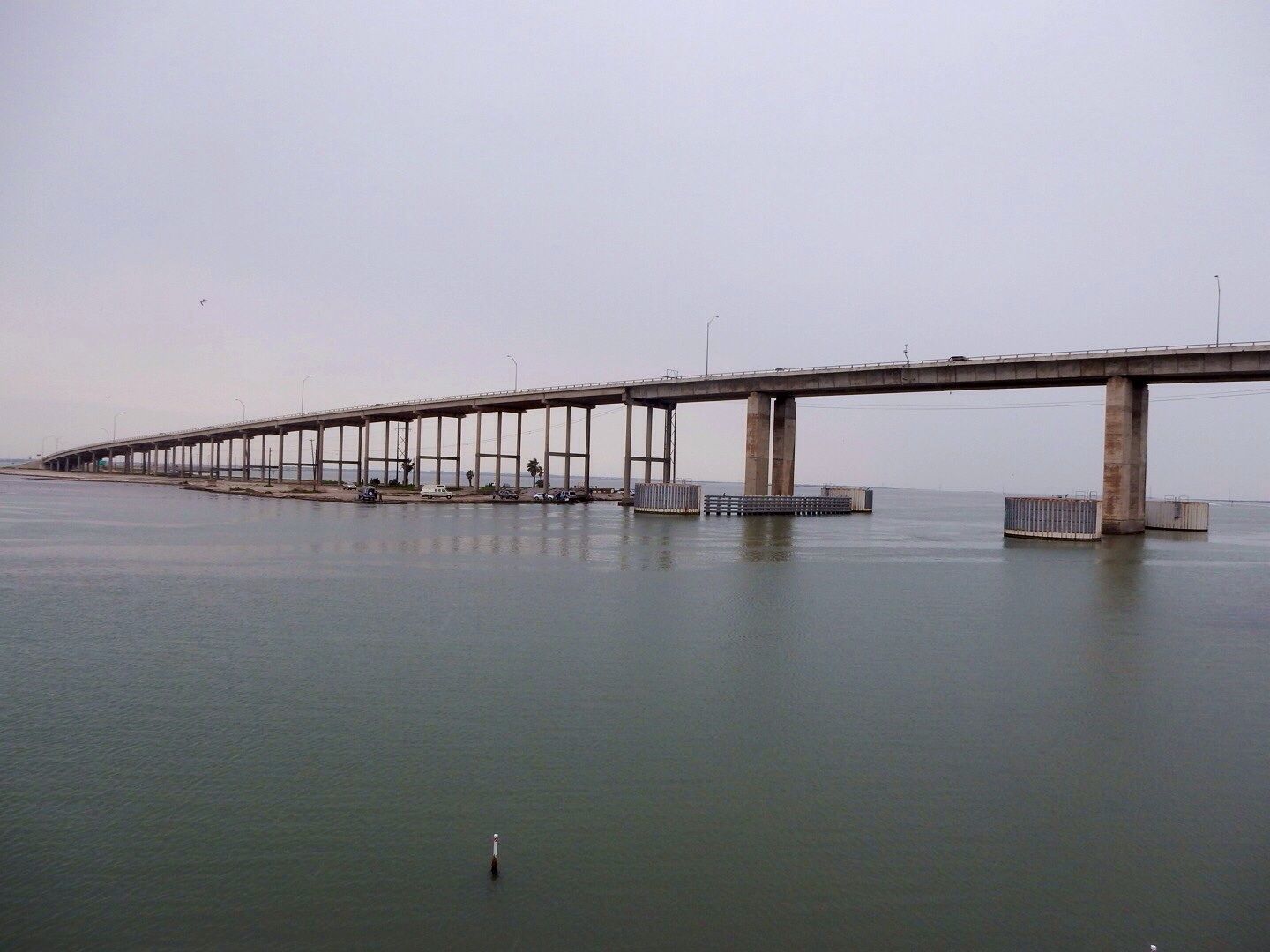 On the way there, we spotted this heron. You can see in the photo that it is raining, but this did not deter the beautiful water fowl we saw here in the Intracoastal Waterway.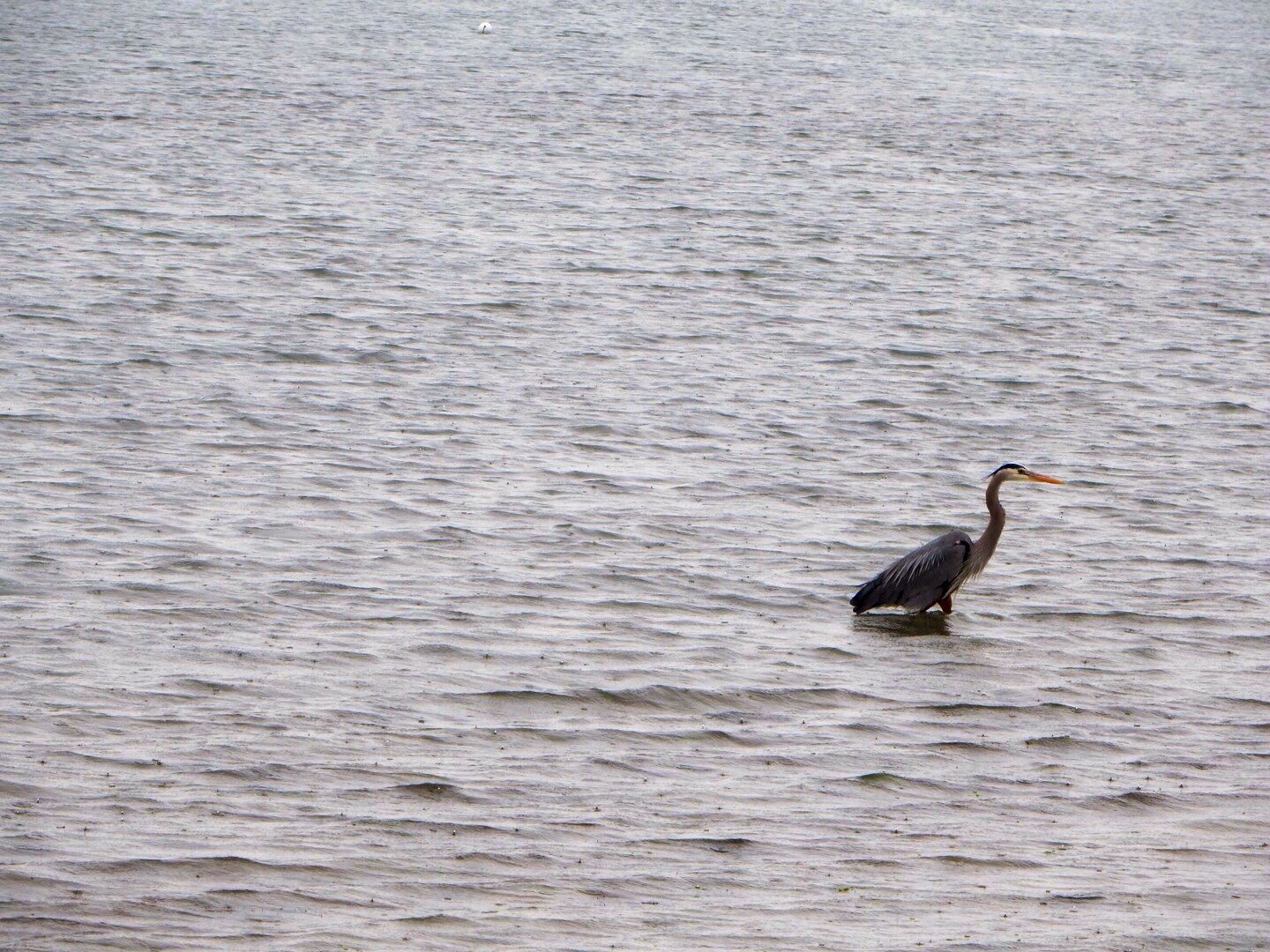 Our table was a surfboard. (John was honestly a lot happier than he looks in this photo!!)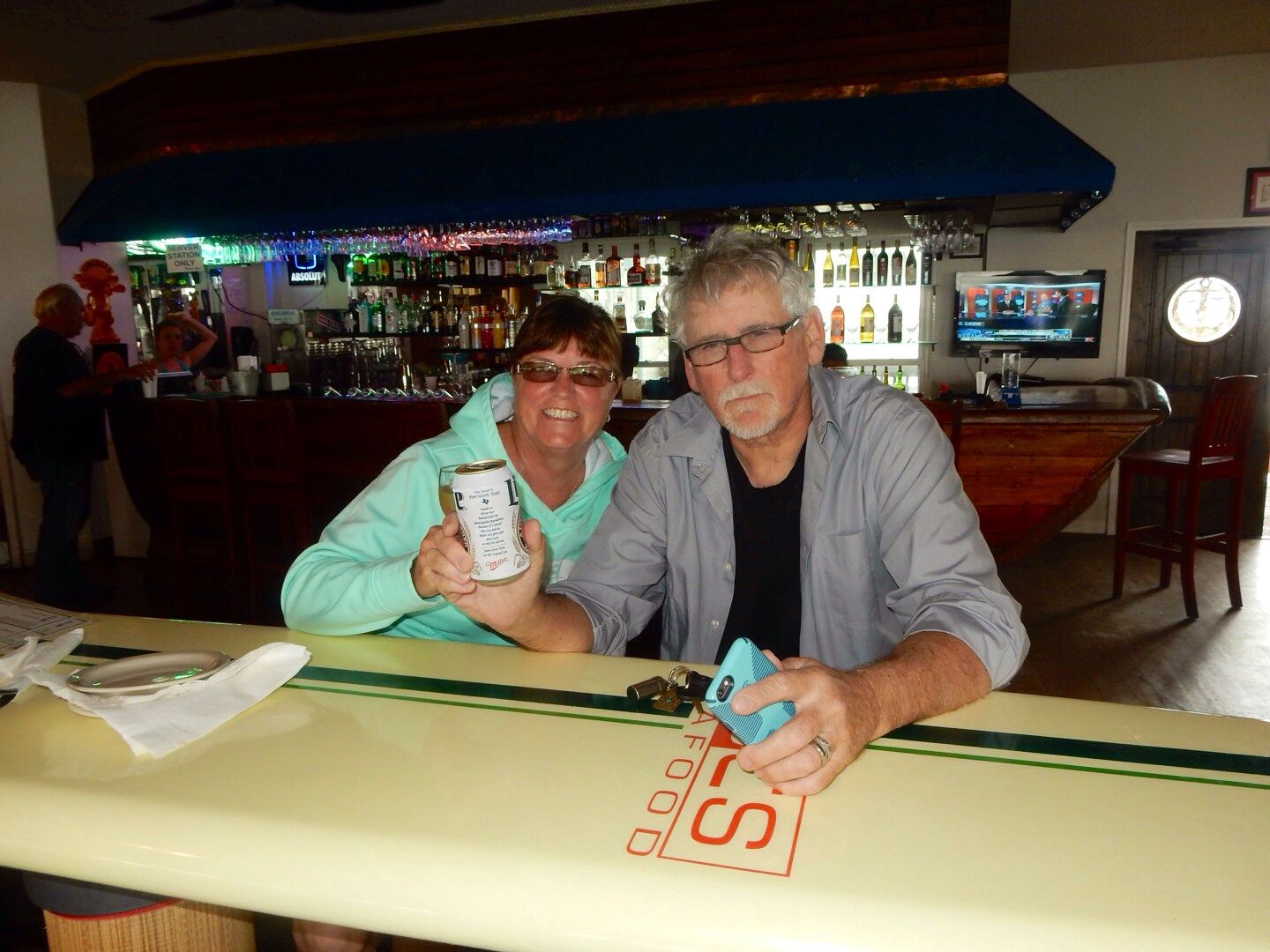 There are beautiful views of the Intracoastal Waterway from this restaurant. A nearby pier and the dock next to the restaurant deck are available for boats to stop for a meal here.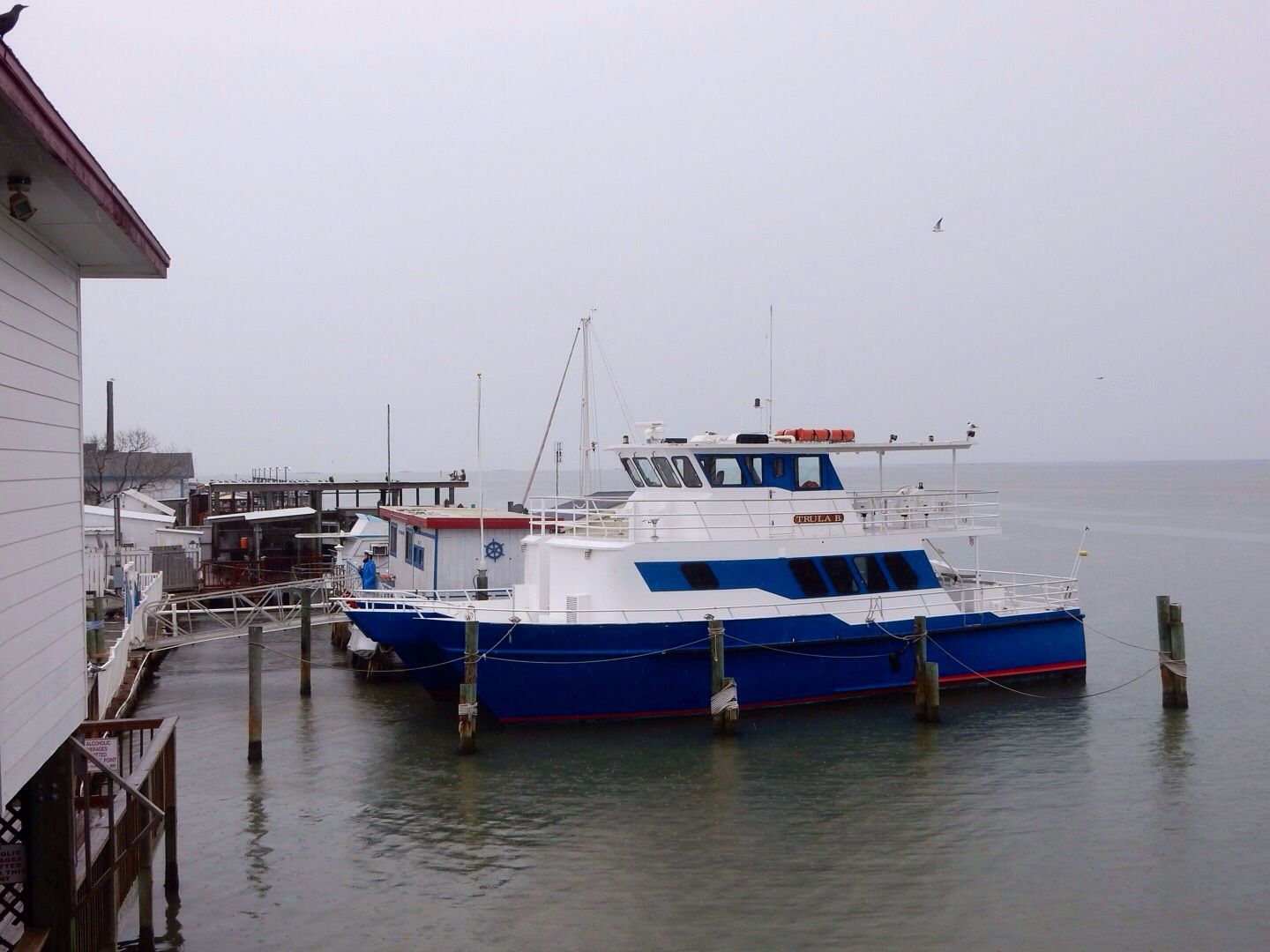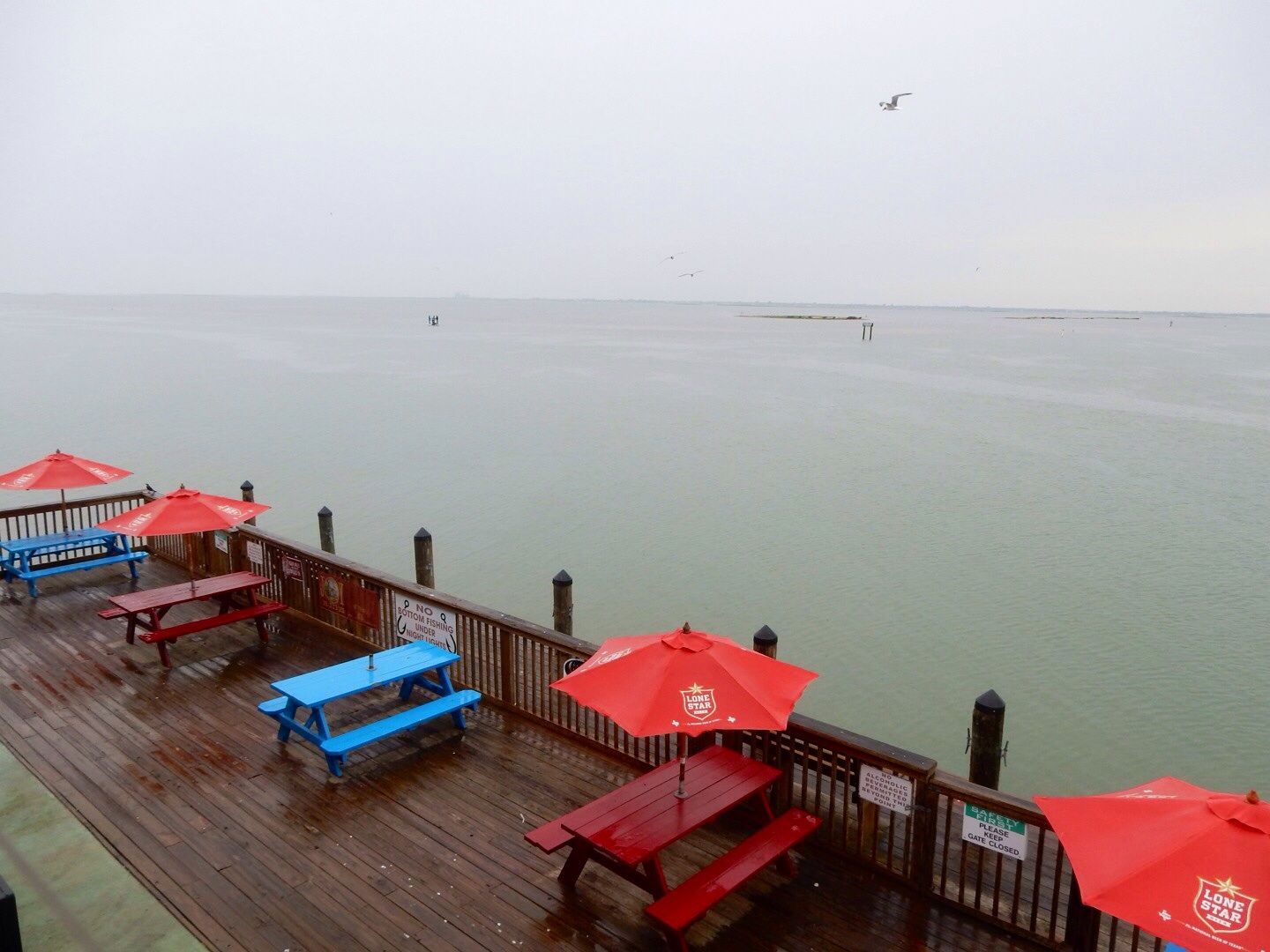 The cloudy weather prevented us from seeing the sunset today (which is reported to be spectacular). But the pelicans and other water fowl we saw were still amazing.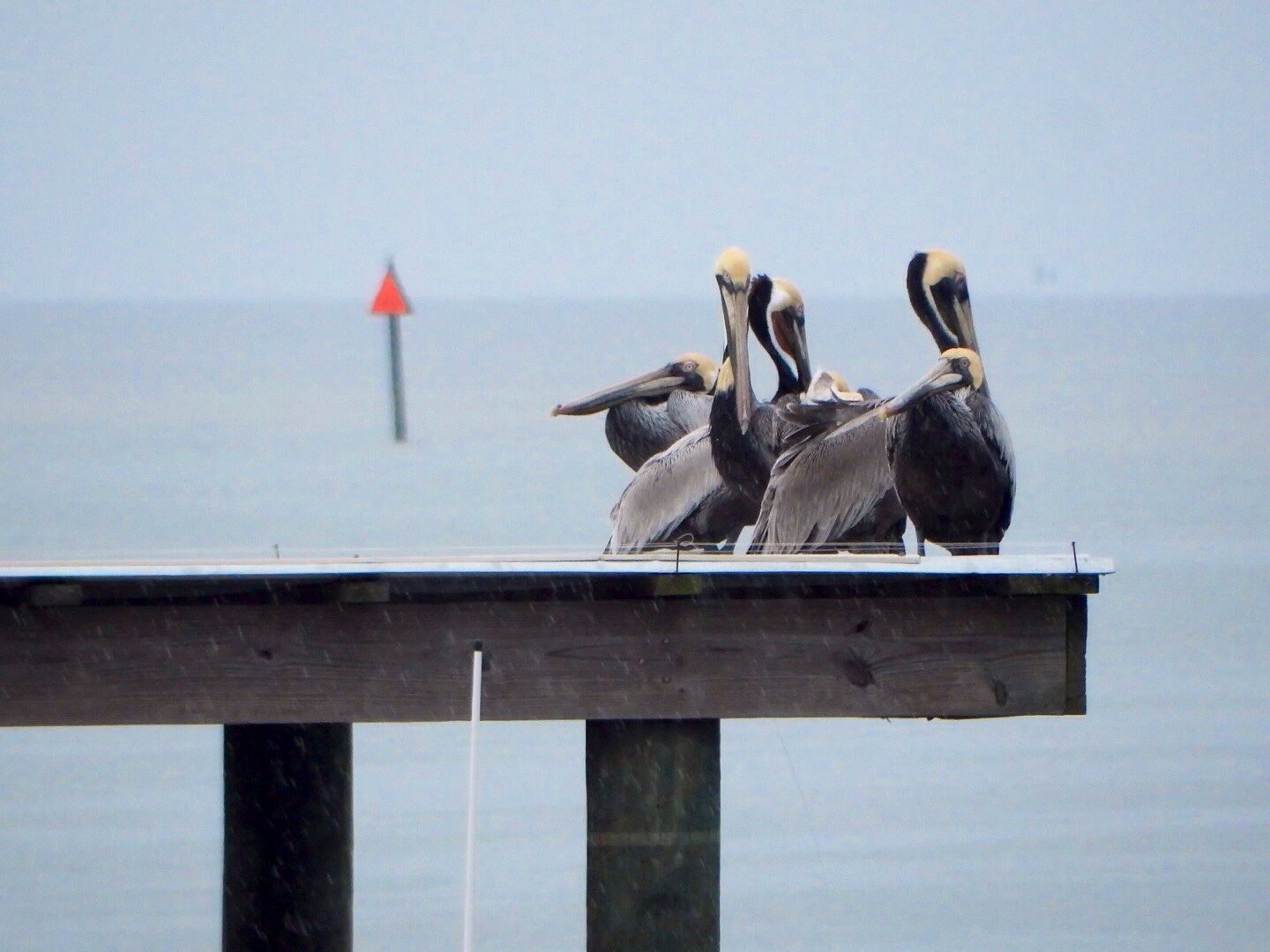 Our food was mediocre (we had clam chowder, popcorn shrimp, fries and cocktails), but the ambiance and location was great. They offer very reasonably-priced lunch specials ($6.99) that would be worth a visit. It would be beautiful to see a sunset from here (and we may do that before we leave the area).
Website:
www.docsseafoodandsteaks.com