We had seen the Cathedral from a distance the first day we arrived in New Orleans, but today I spent some time exploring the interior and learning more about this beautiful church.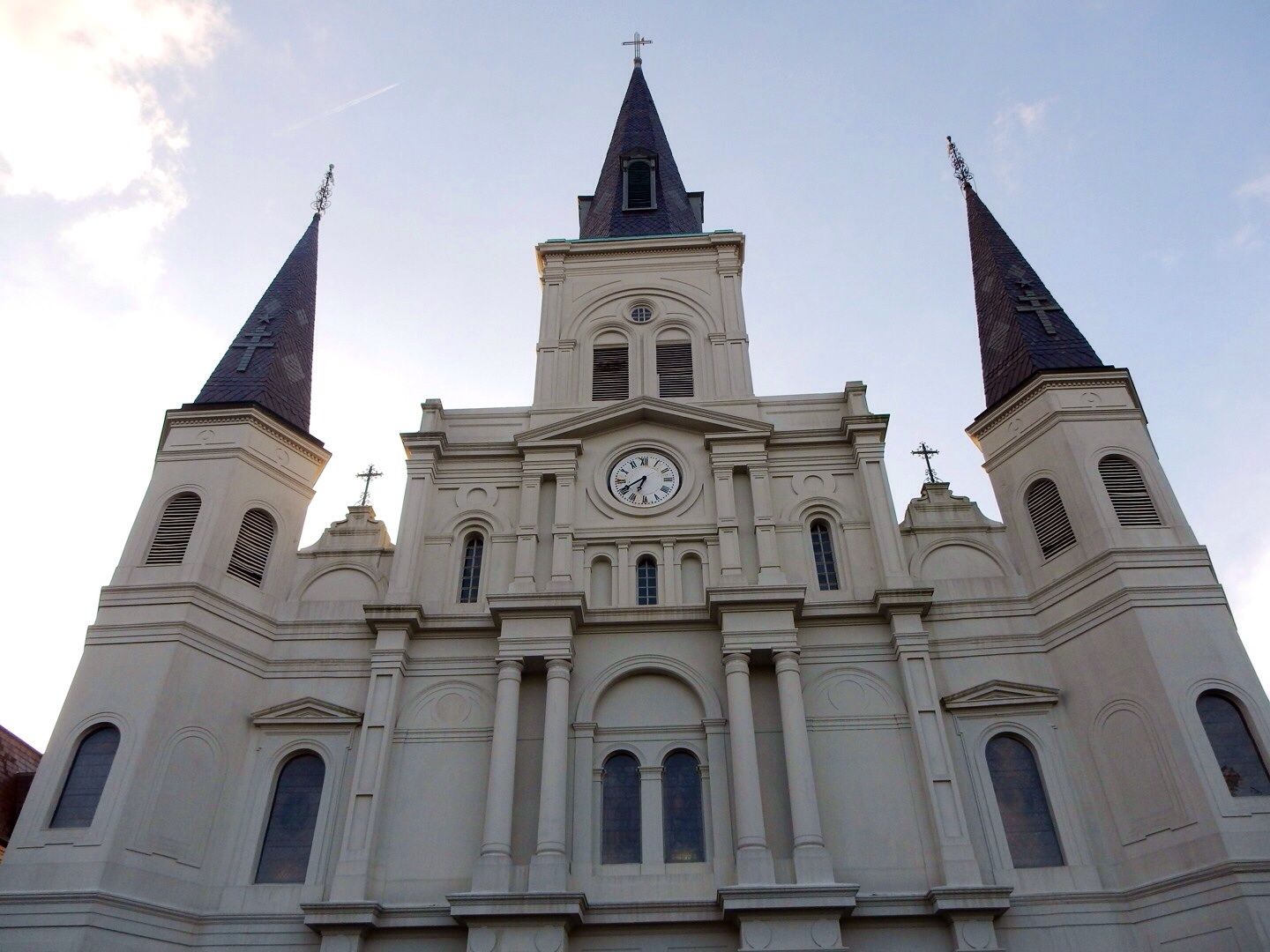 It is located in the French Quarter on Chartres Street across from Jackson Square facing the Mississippi River between two historic buildings that house the Cabildo and the Presbytere, Louisiana State Museums. We heard jazz bands playing on the promenade in front of the museum where tourists and local gather to enjoy the museum and seek out the many "fortune tellers" with tables set up in the area.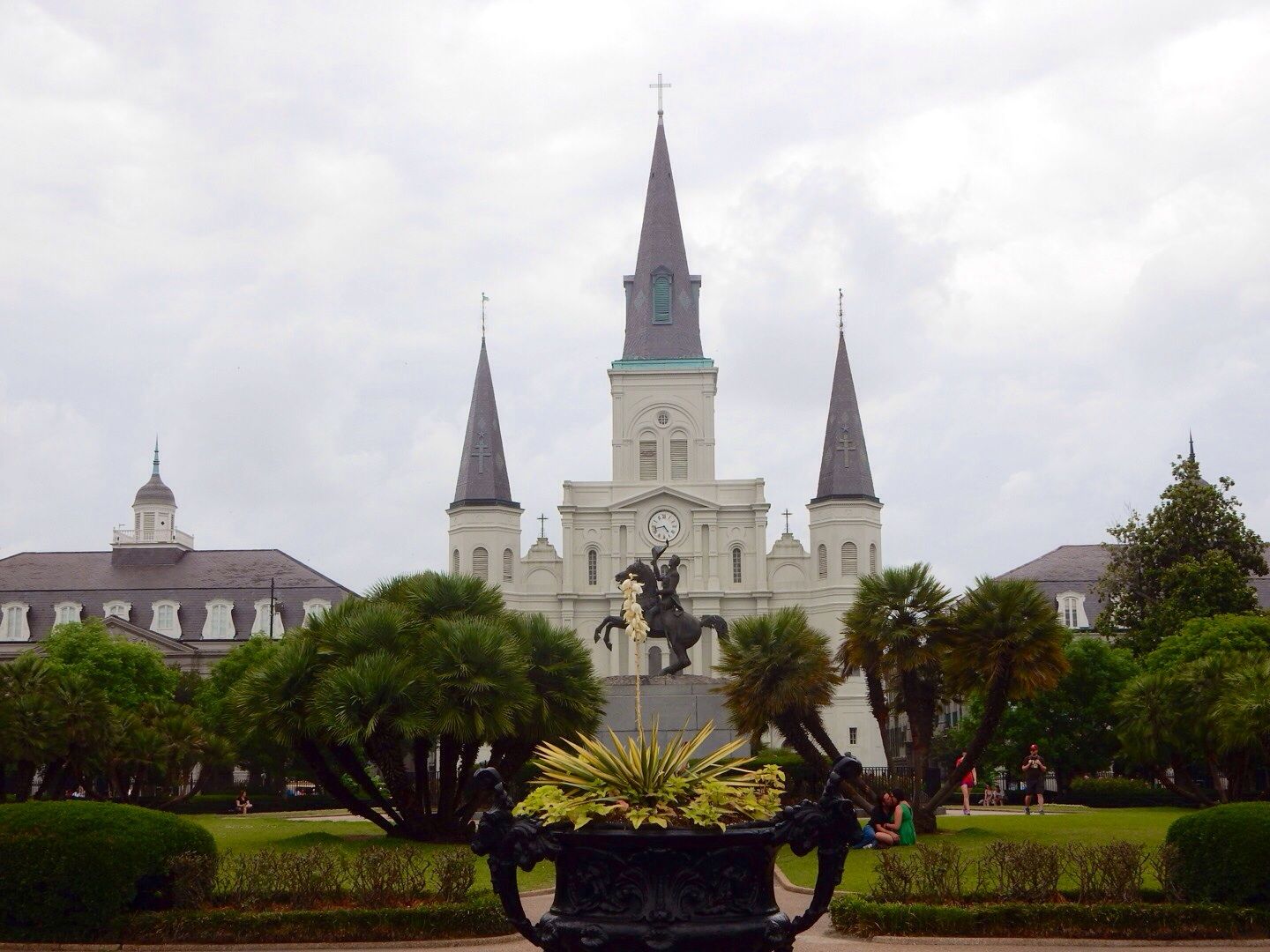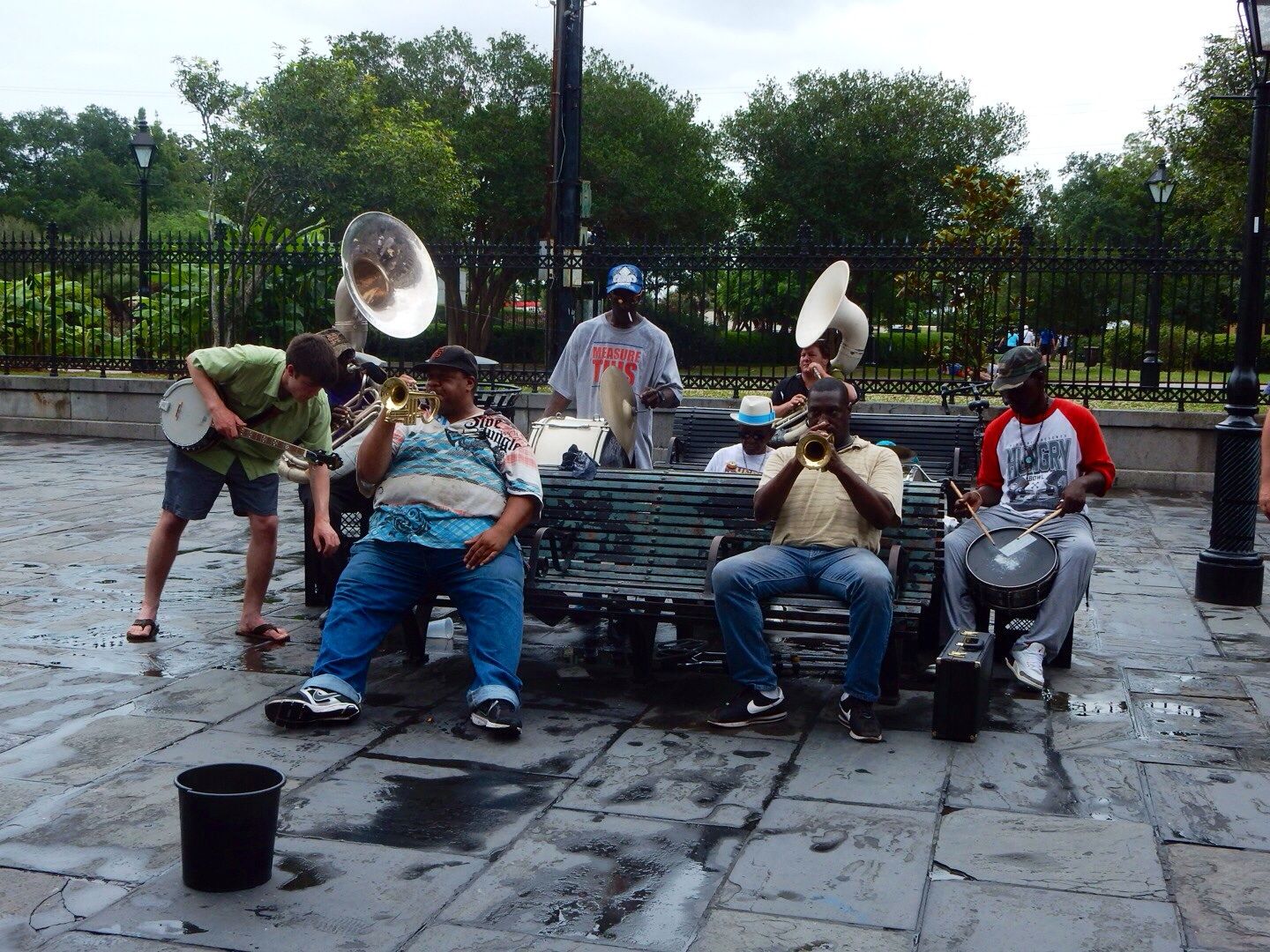 Multiple churches have been constructed on this site with the first one erected in 1718. The second one was destroyed by a fire in 1788; the third structure was built in 1789 and named a cathedral. It was rebuilt and expanded (completed in 1851) which is basically the structure that remains today. The cathedral is the seat of the Roman Catholic Archdiocese of New Orleans and the oldest Catholic cathedral in the U.S. Pope John Paul II visited the cathedral in September, 1987. The parish currently has about 6,000 members.
The interior of the cathedral is stunning. The flags on the right side in the photo below represent the countries that New Orleans has been under from the founding of the church in 1718 through to the present. The ones on the left are the Papal flag, Coat of Arms of the Basilica. the Coats of Arms of the Diocese of the Metropolitan Province of New Orleans, and, of course, the U.S, flag. Check out the frescos above the Altar and on the ceiling.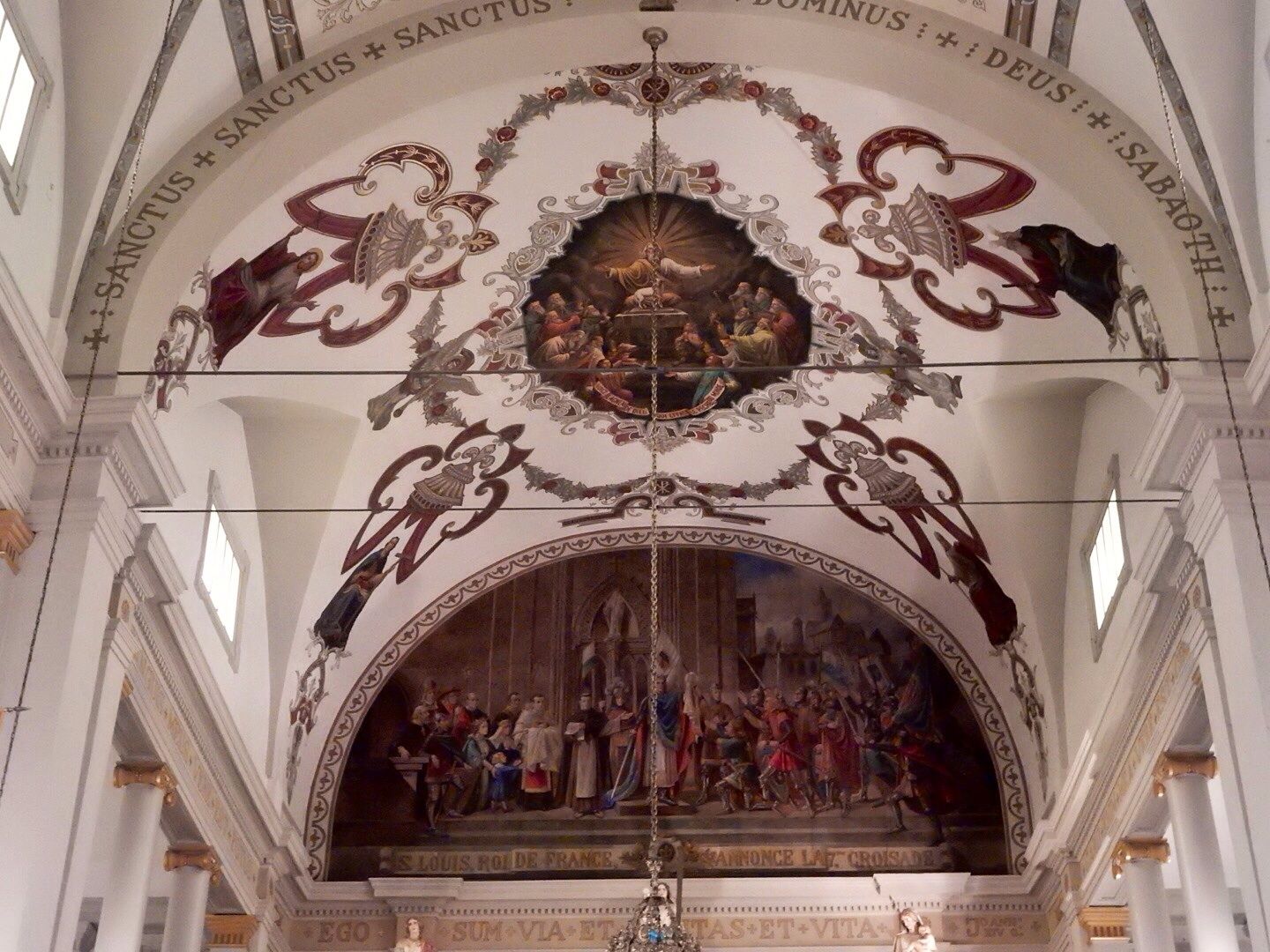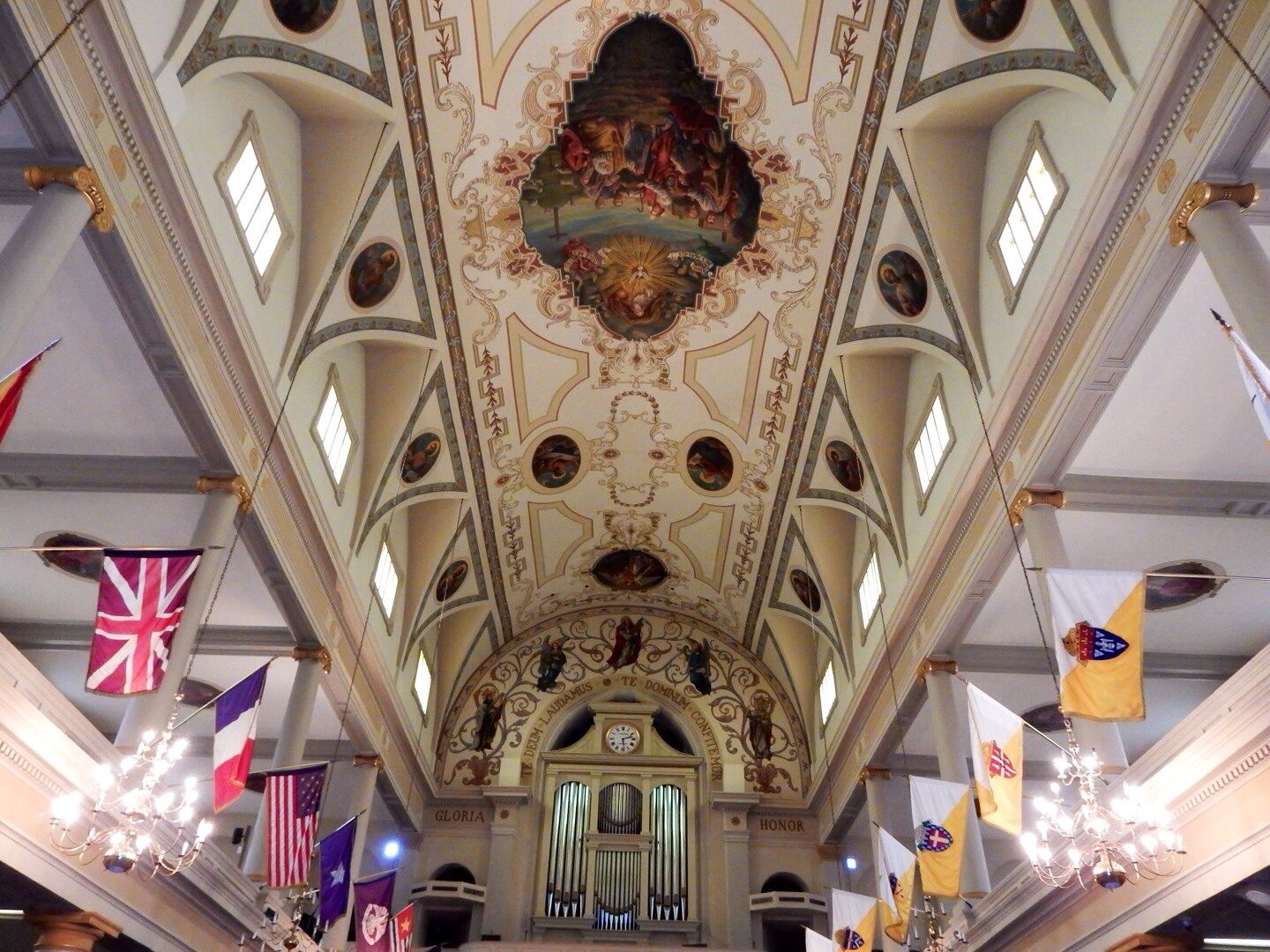 The Altar with statues of St. Peter (left) and St. Paul (right). The statues at the top of the altar represent Faith, Hope, and Charity.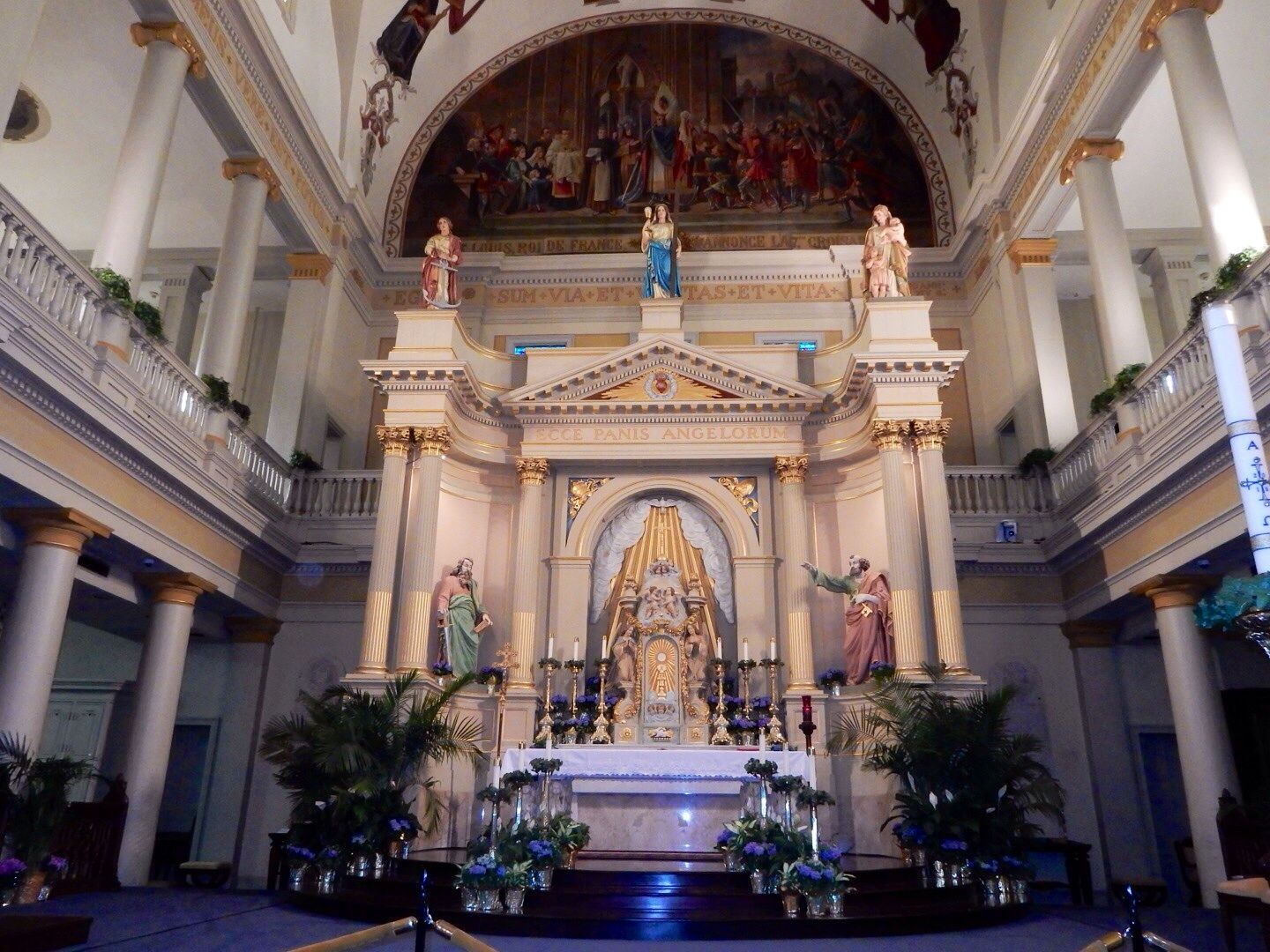 This beautiful Statue of Mary and Painting of Mary are located to the left of the Altar.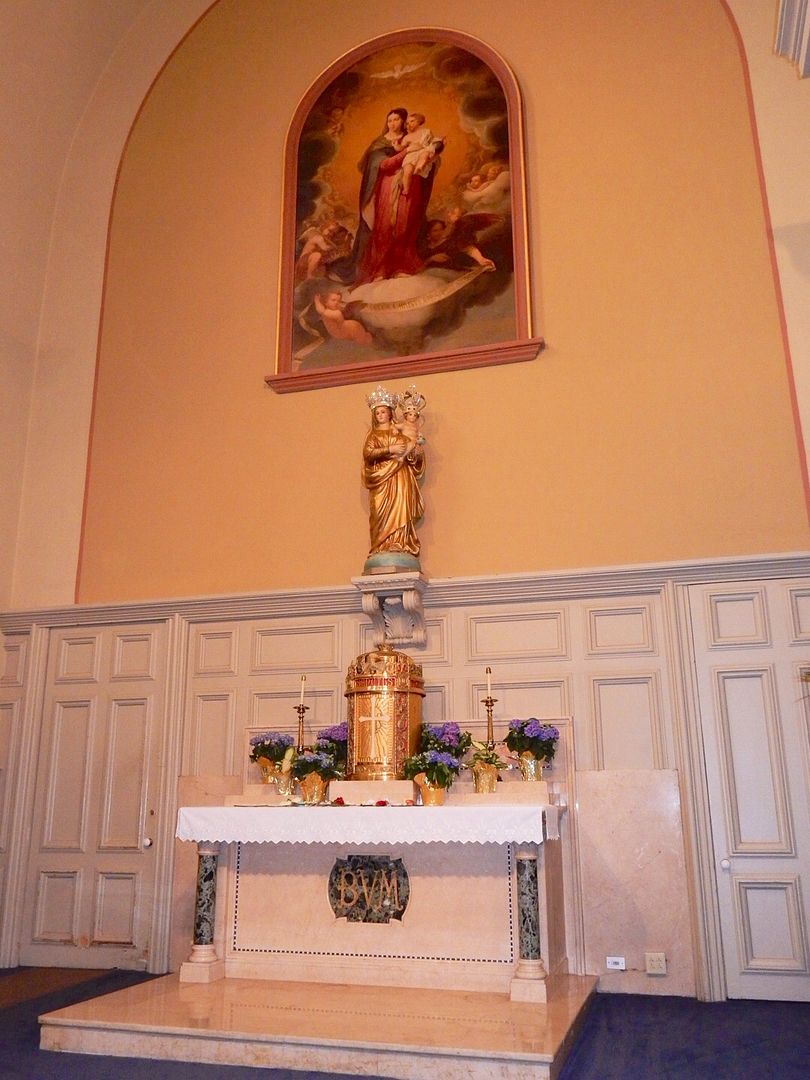 There are ten gorgeous stained glass window that represent the life of St. Louis.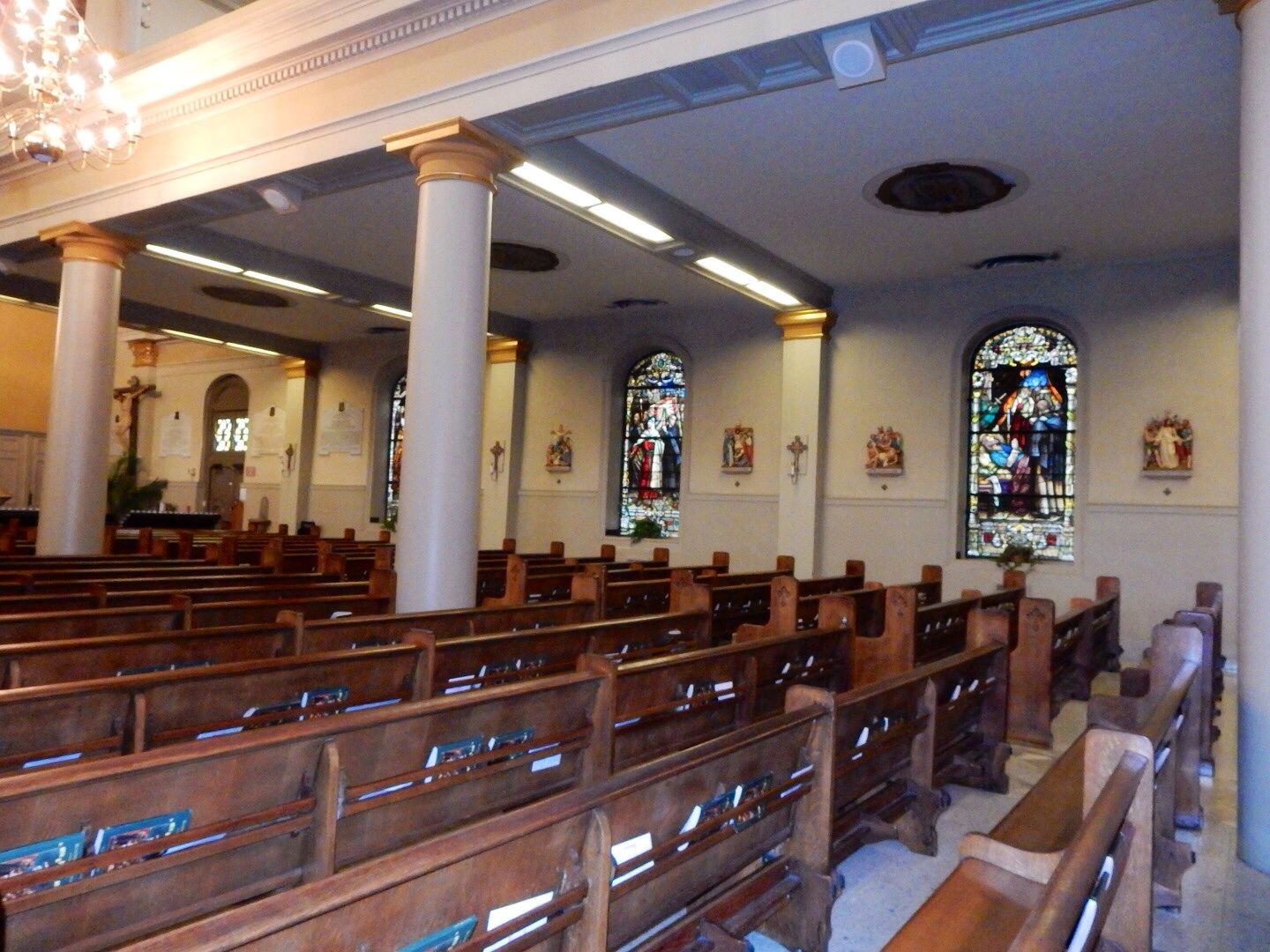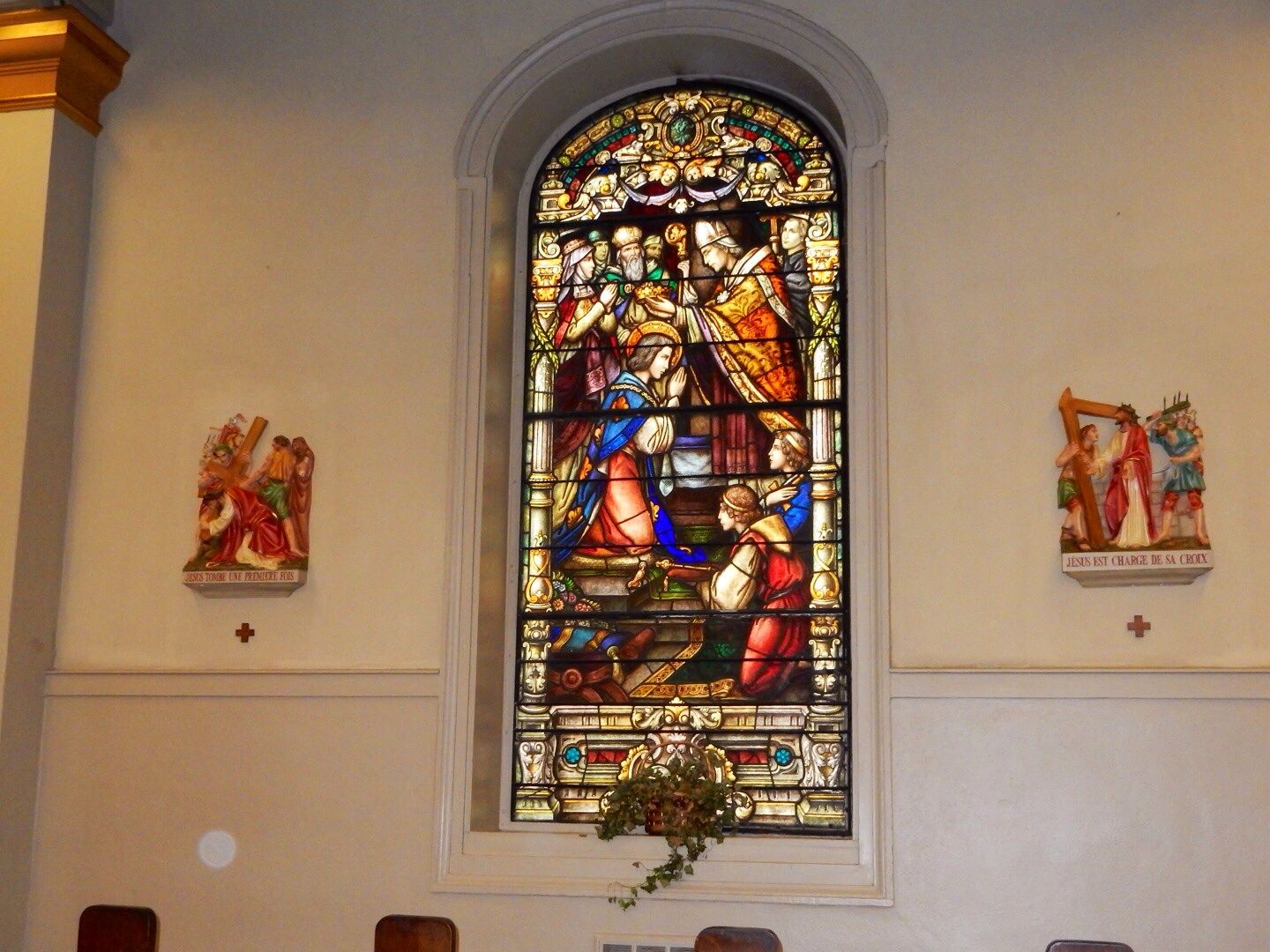 The Holtkamp pipe organ (located in the upper balcony at the back of the church) was damaged by Hurricane Katrina. It has since been repaired and re-installed.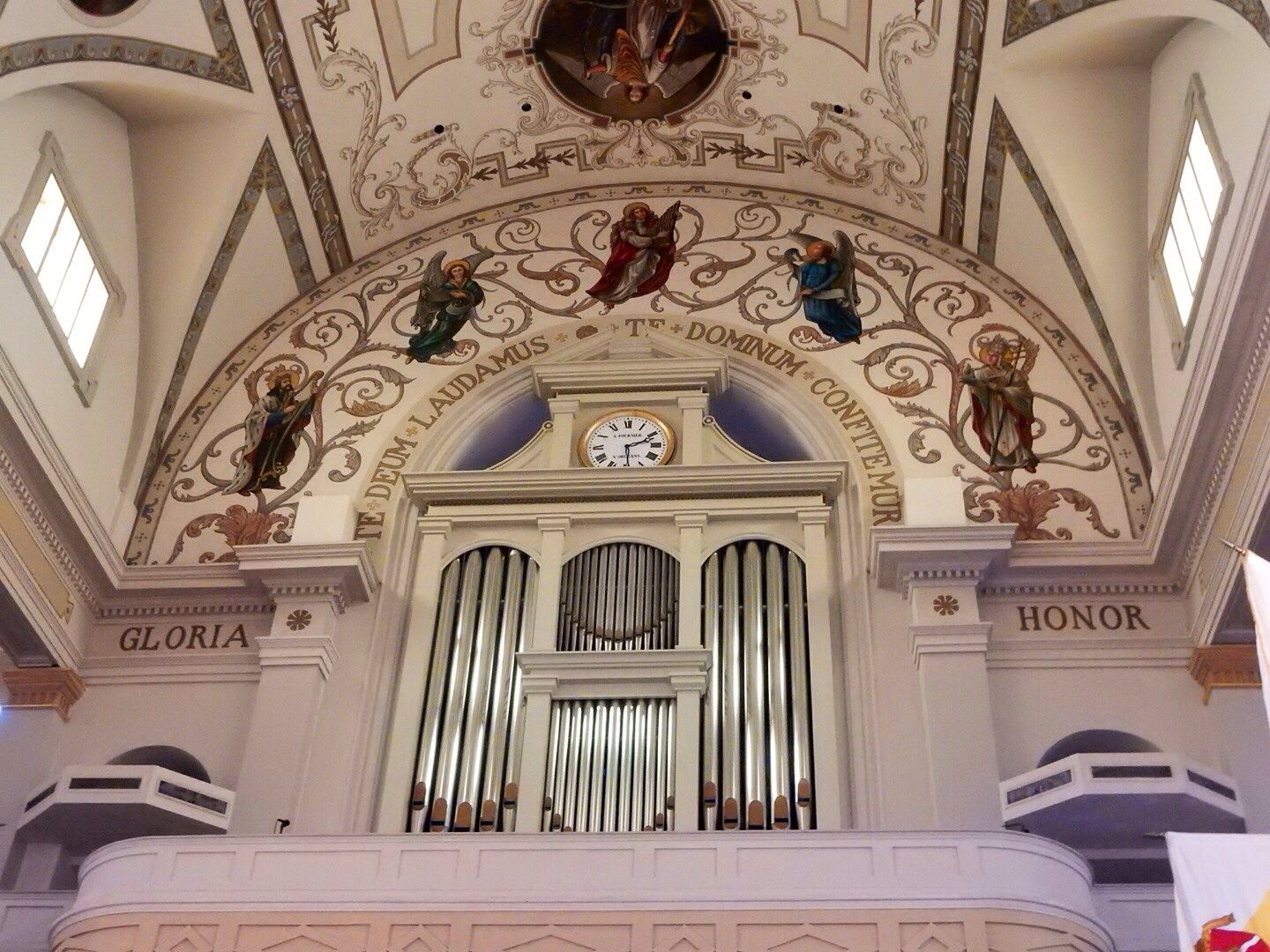 A brochure that describes the interior of the cathedral is available at the entrance for a $1 donation. Also, a gift shop can be found to the left of the entrance where a guide book and other religious items can be purchased. I enjoyed the beauty of this historic cathedral.
.
Website:
www.stlouiscathedral.org