On the Wednesday, we set out with plans to visit Fort Sumter. Three tours per day are available from
Patriots
Point
(in Mount Pleasant, SC) on weekdays.
Patriots
Point
was established in the mid-1970s for a naval and maritime museum in Charleston Harbor. is also the home of the
Naval
and
Maritime
Museum
. The centerpiece is the
USS
Yorktown
(WWII aircraft carrier) along with the
Cold
War
Memorial
and
Vietnam
Support
Base
Camp
. It is also the headquarters for the Congressional Medal of Honor Society and the
Medal
of
Honor
Museum
.
However, as we were driving to Patriots Point, the weather turned stormy with lightning and heavy rain. We went to the Mount Pleasant Visitor Center hoping it would pass.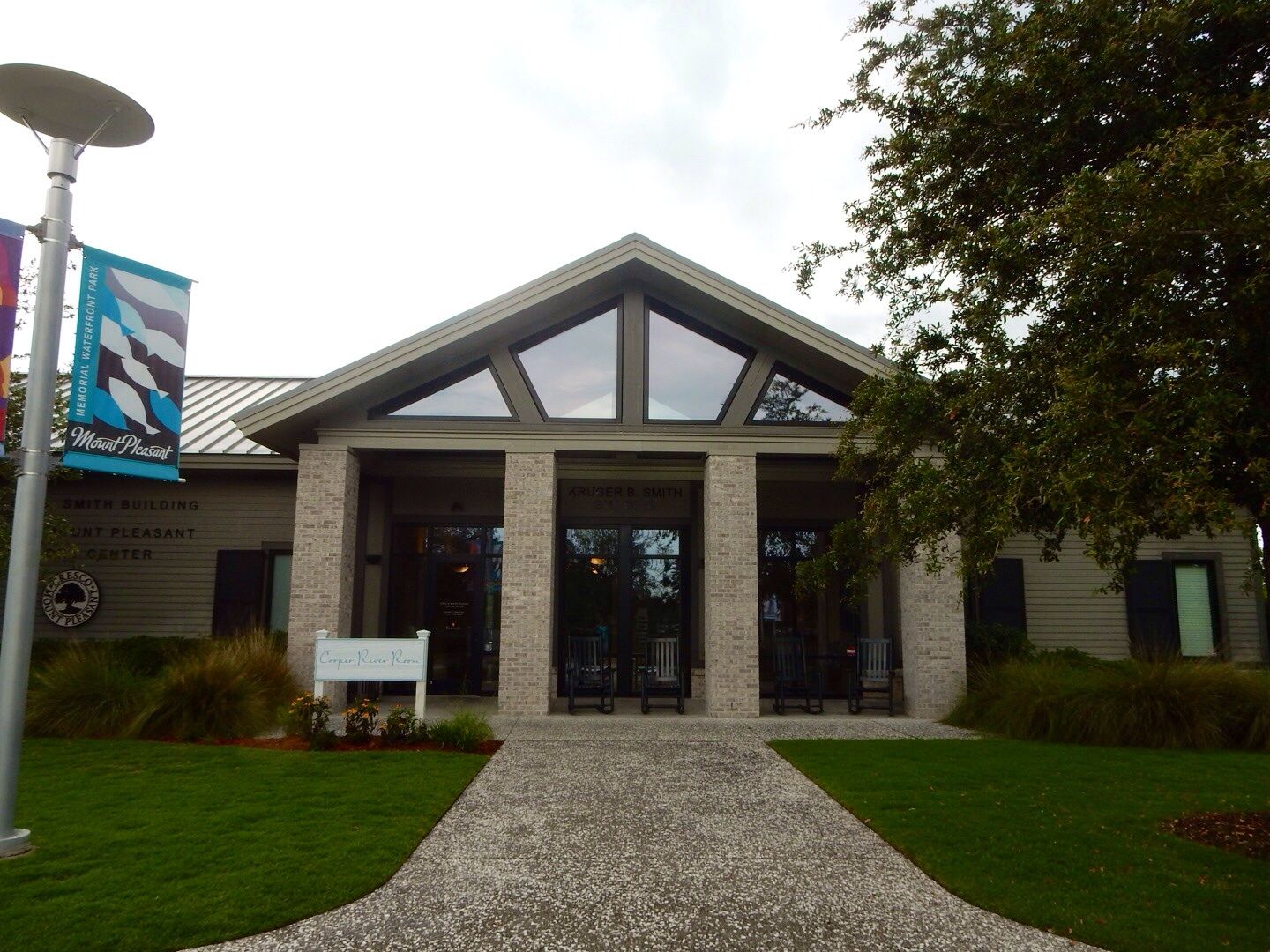 They provided us with lots of great information about sights to see in Charleston and the tours to Fort Sumter. Next to the visitor center is the open-air sweetgrass basket pavilion. Baskets of sweetgrass were originally woven by slaves for agricultural tools in the harvesting of rice. The craft has survived since that time and today beautifully crafted baskets can be found throughout the Charleston area.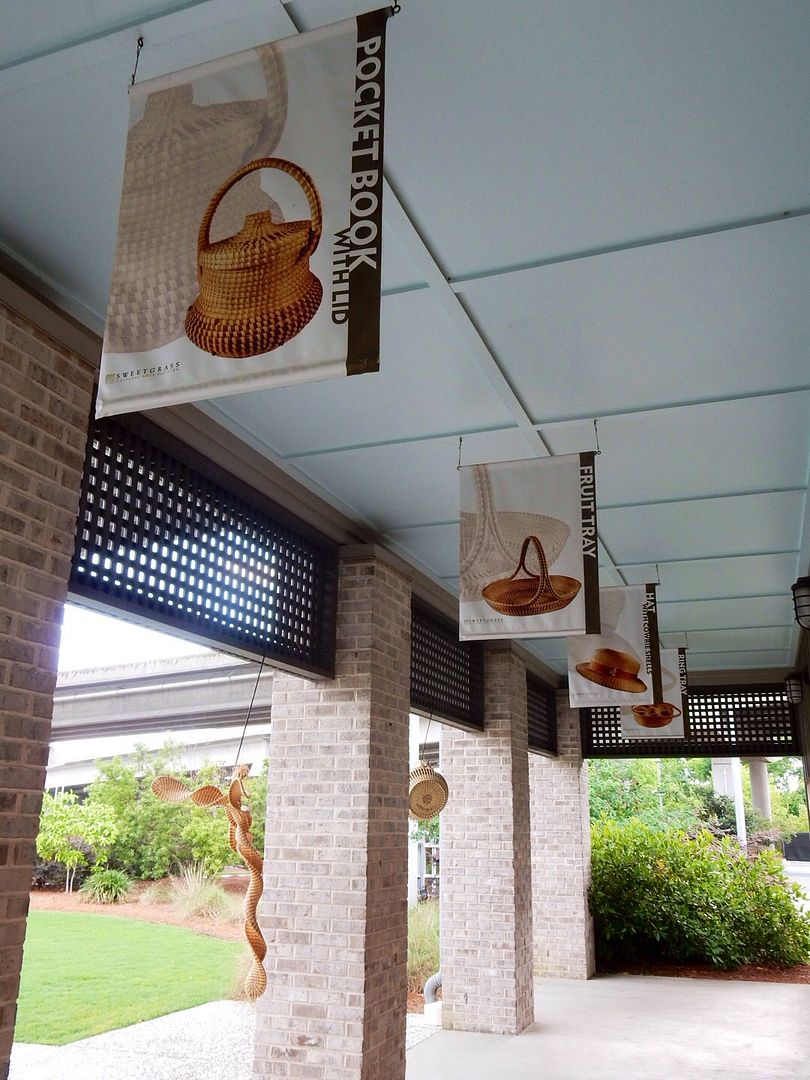 The Visitor Center is located next to the Memorial Waterfront Park. Because of the stormy weather, we decided not to do the Fort Sumter tour, and explored the park instead.
Located along the Cooper River and in the shadows of the beautiful Ravenel Bridge (cable-stayed bridge opened in 2005), is the war memorial, a 1250' pier, the River Cafe and Gift Shop, a nautical-themed playground and lovely views of Patriots Point and ships navigating the Cooper River.
The
War Memorial
honors local war veterans listing KIAs. Here are some views of the Memorial including two of the six plaques for each military branch (including the Coast Guard and Merchant Marine).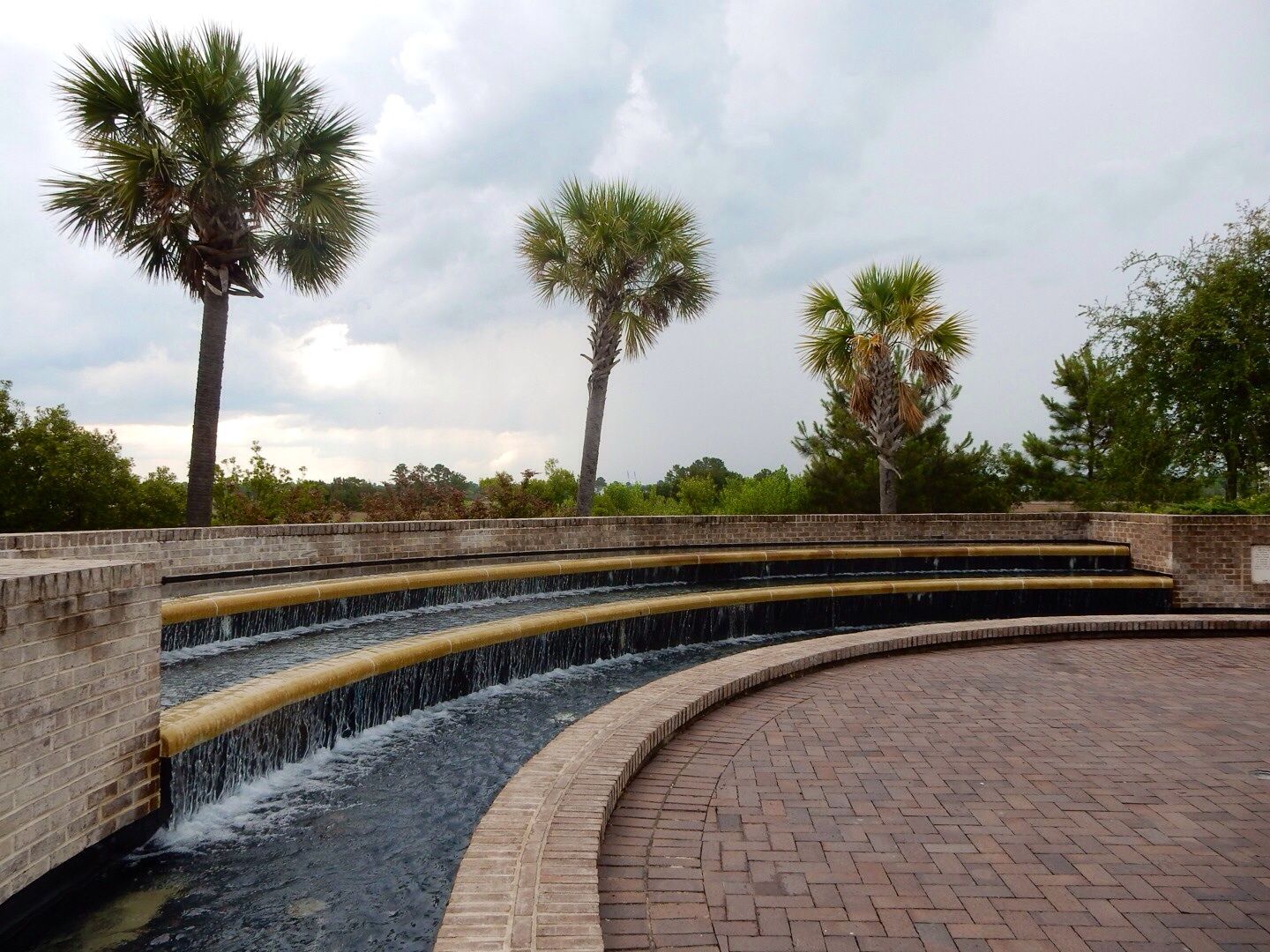 The sculpture is the centerpiece of the Memorial and represents a grieving woman holding an American flag in one arm and resting her other arm on a combat helmet a rifle. It was created by Raymond Kashey, the well-known designer of the World War II Memorial in Washington, DC.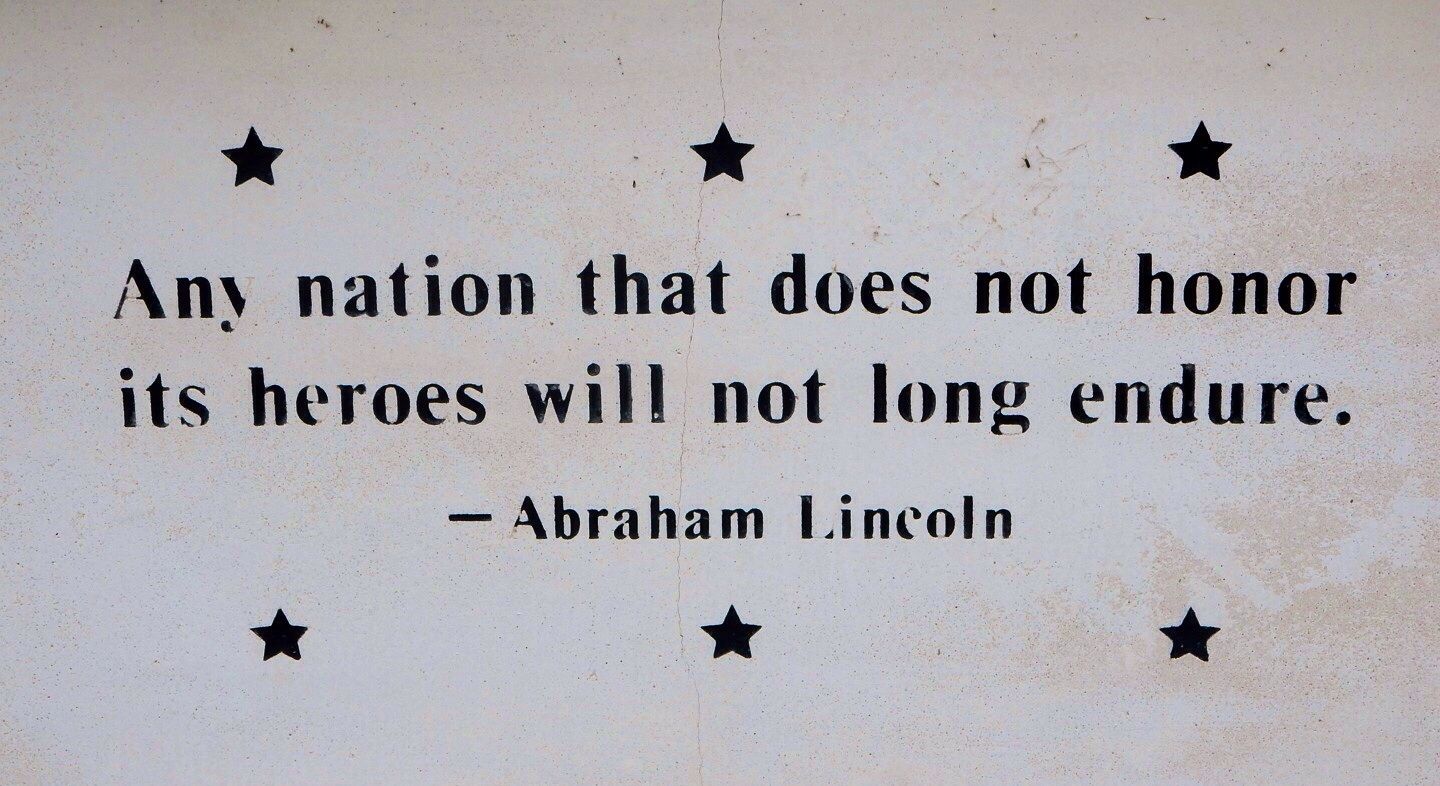 Below is a photo of the
USS Yorktown
as seen from the pier.
We enjoyed seeing this lovely park. We will visit Fort Sumter on a future visit (with good weather!) Information about Mount Pleasant, SC, and the park in particular can be found at the link below.
Website:
www.tompsc.com