We read about this historic Roman Catholic Church on TripAdvisor and the famous old oak tree on the property. We drove to Lafayette from Abbeville (about 30 minutes) to check it out on Sunday afternoon.
Founded in 1821, it was the first church in Lafayette, LA. The Romanesque Revival style structure on-site today was not completed until 1916,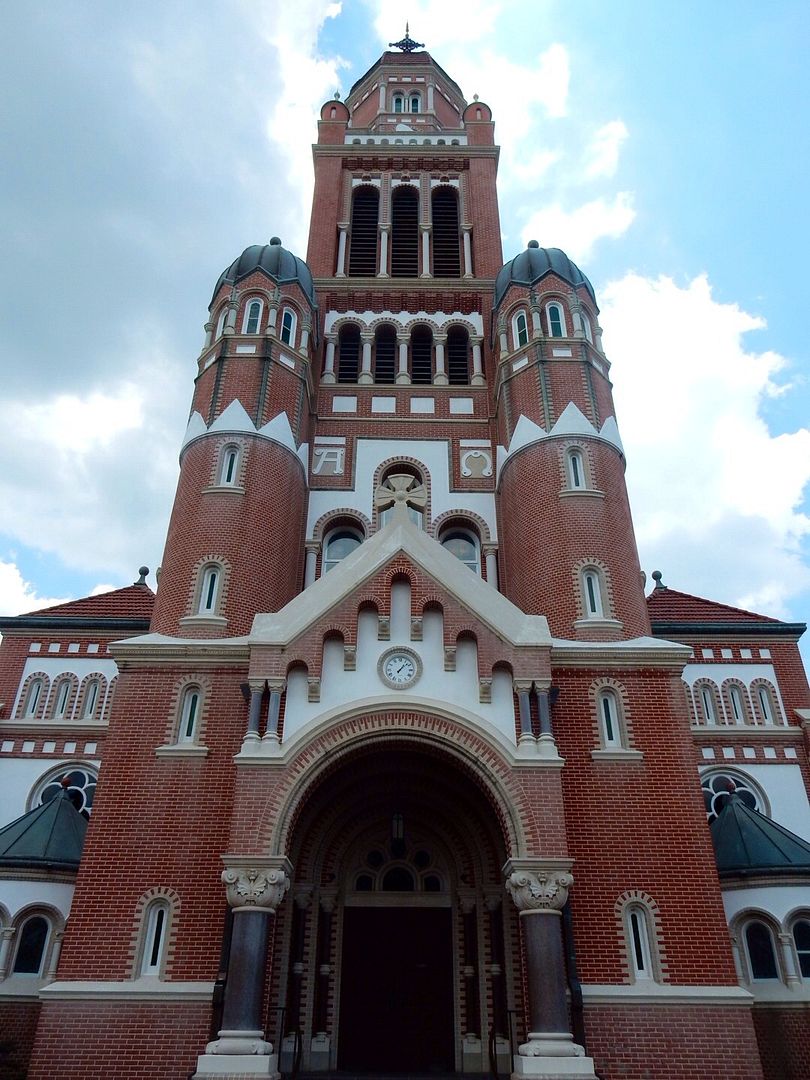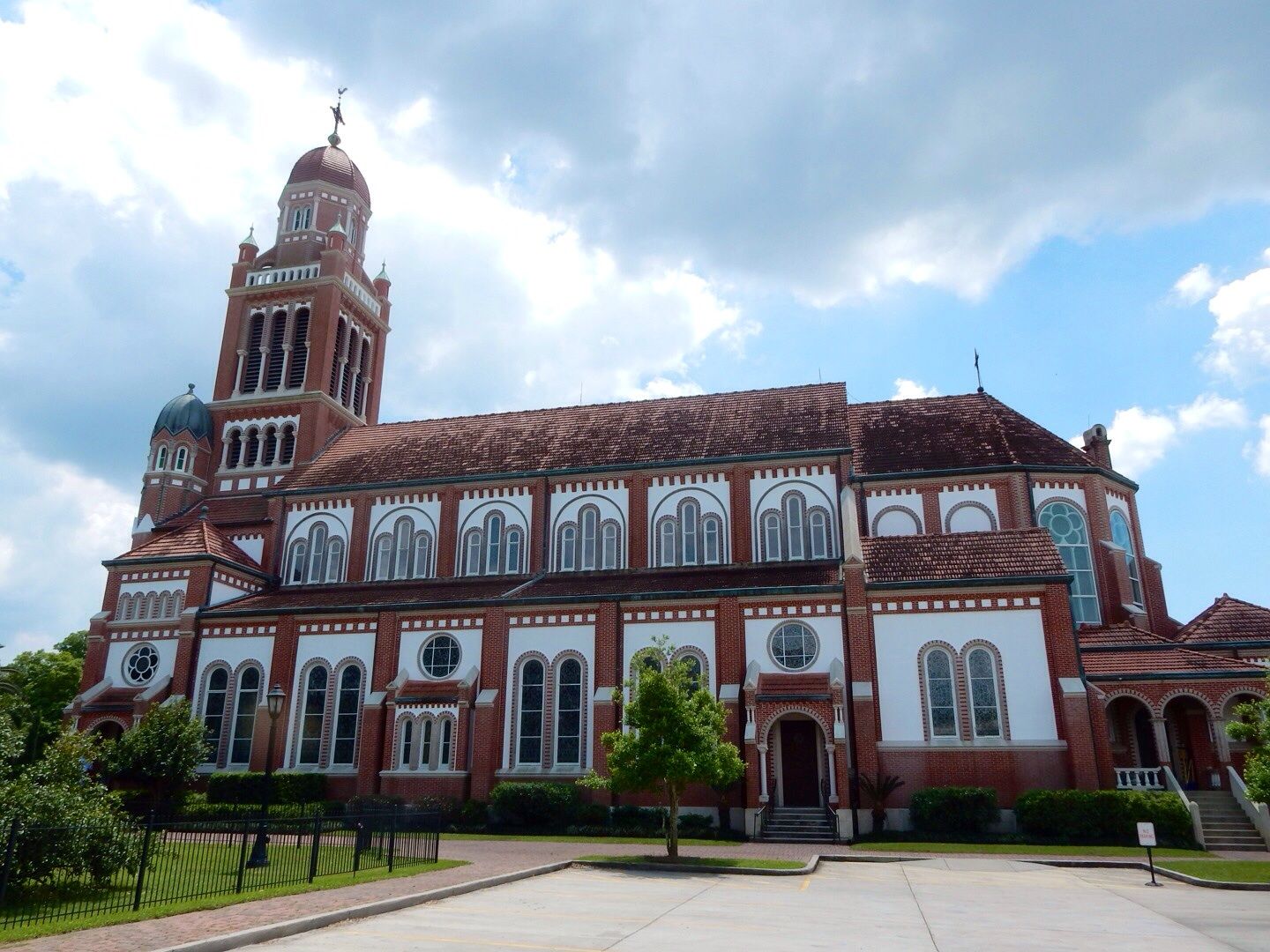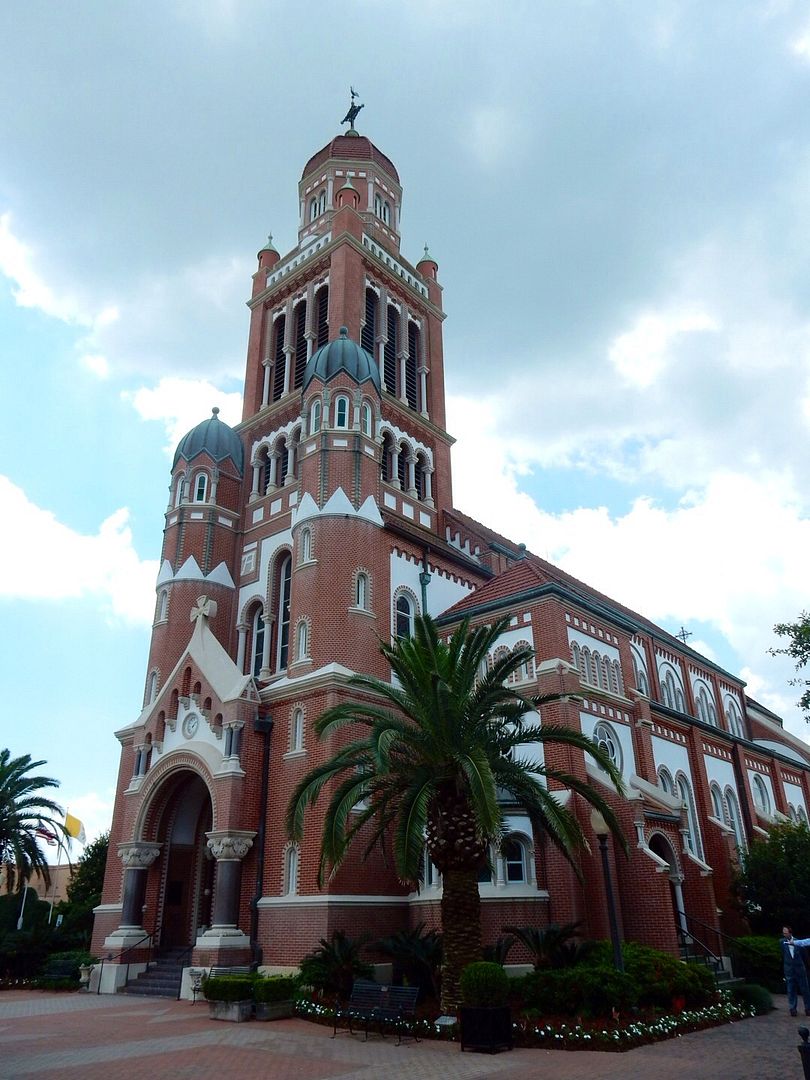 There is a museum and gift shop at the church but it was not open when we were there. I was very disappointed, but we will visit again sometime when we are back in the area. Here is a shot of the interior of the church and the beautiful cemetery behind it.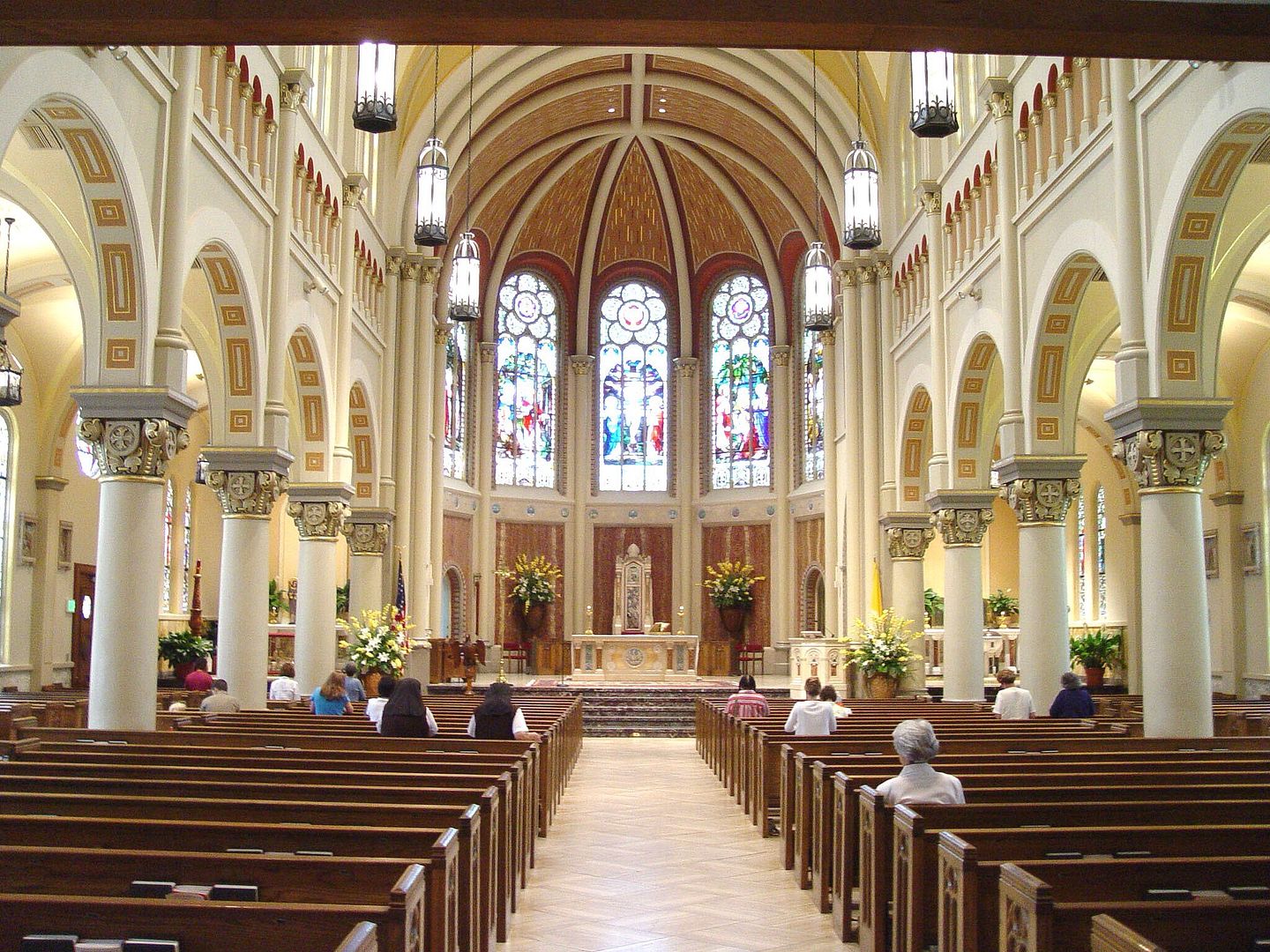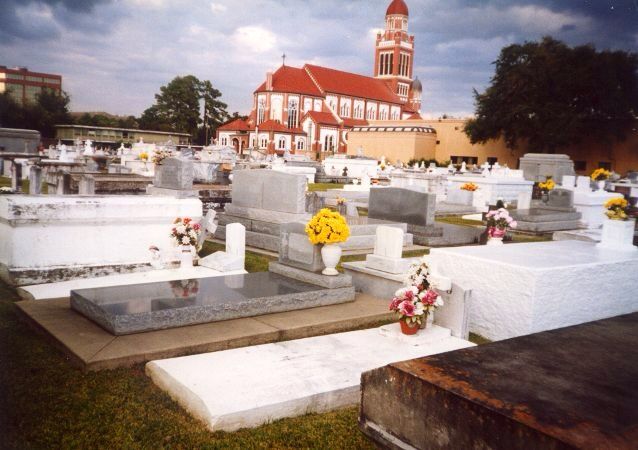 The oak tree on the property is one of the largest, live, oak trees in the U.S.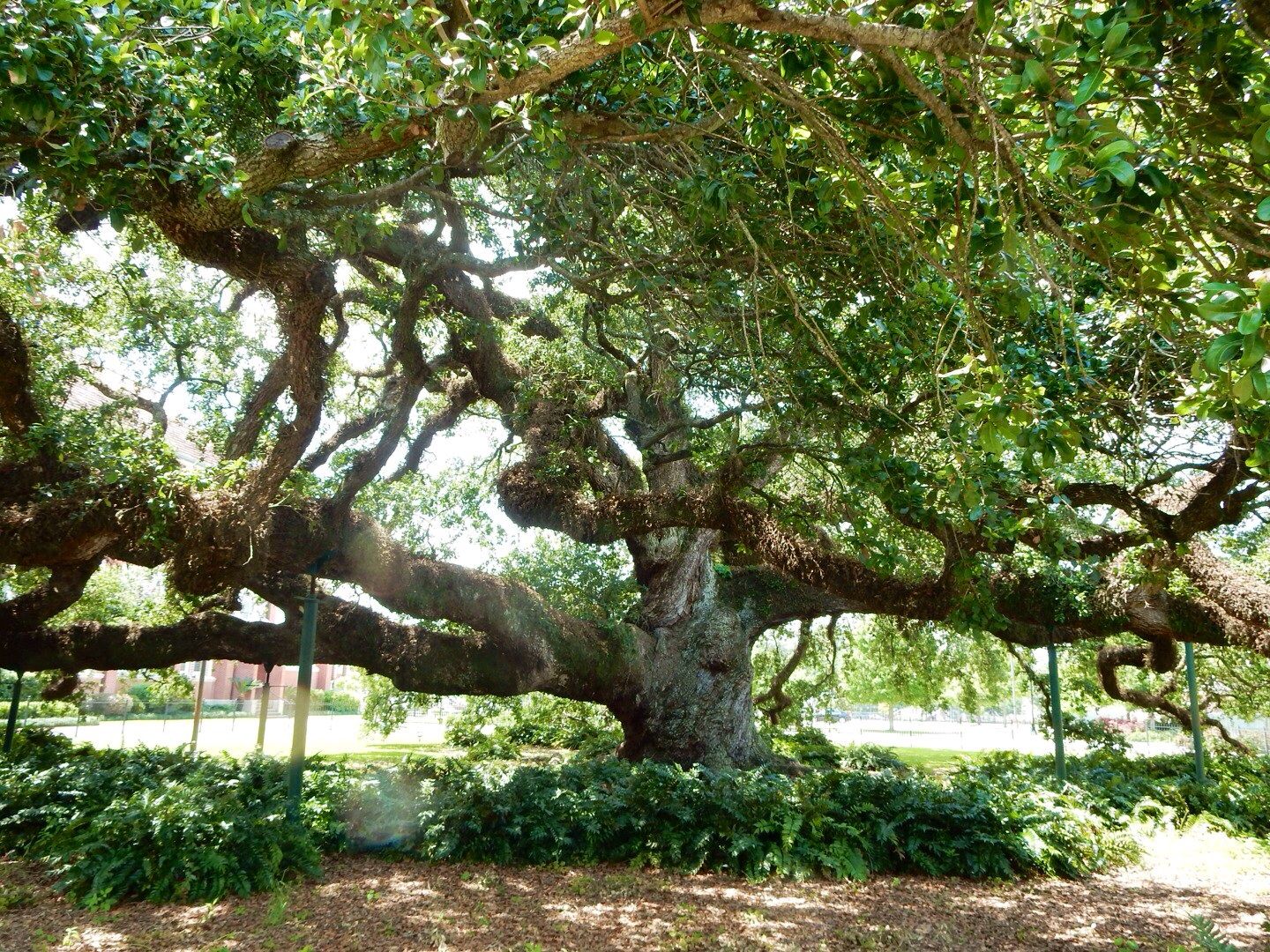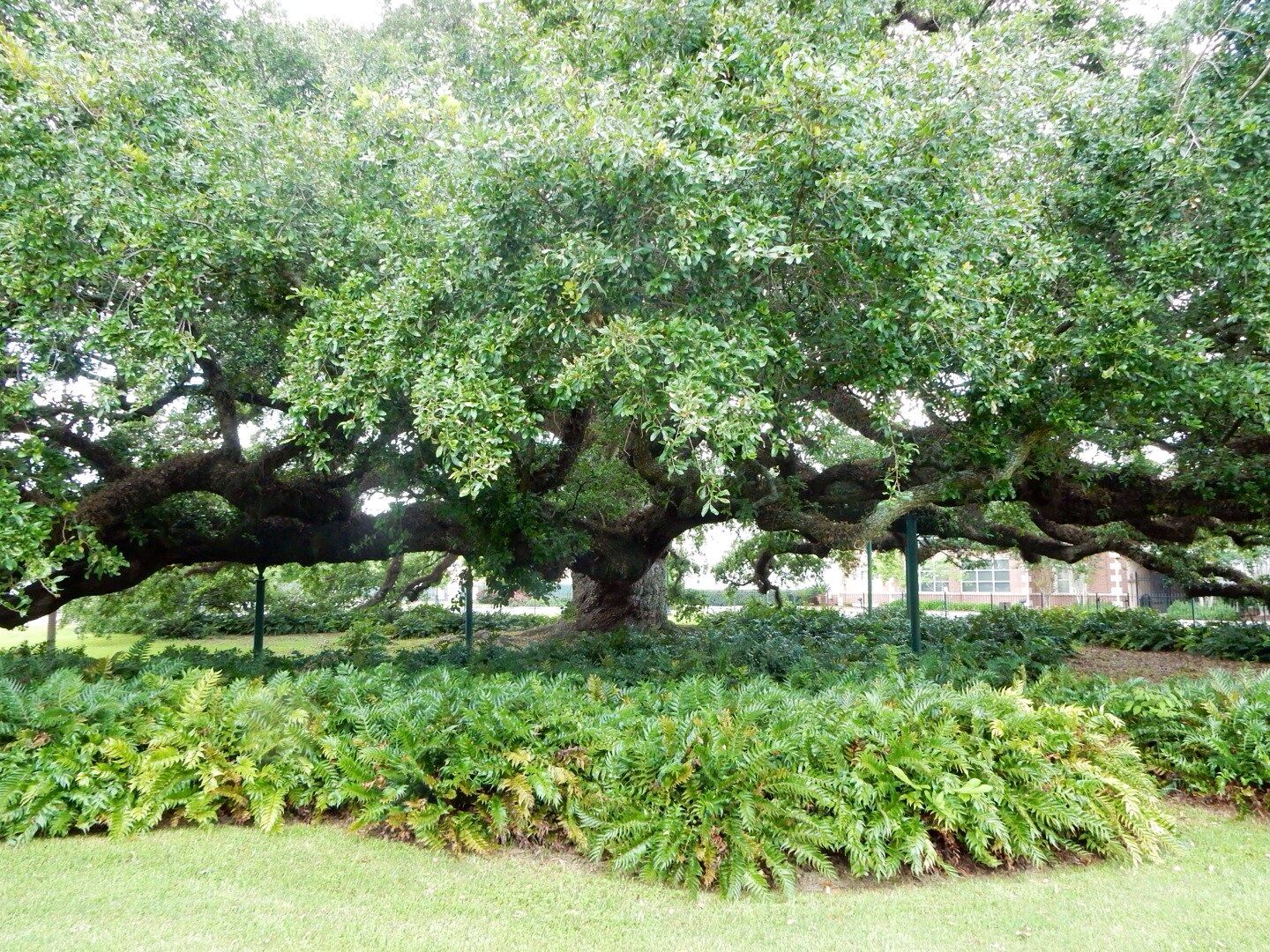 It is estimated to be 500 years old! This is based on surveyor artifacts of 1812 (it was a section corner marker) and the growth rate calculated from cores removed from the trunk of the tree. I attempted to get a photo of the entire tree but this is the best I could do.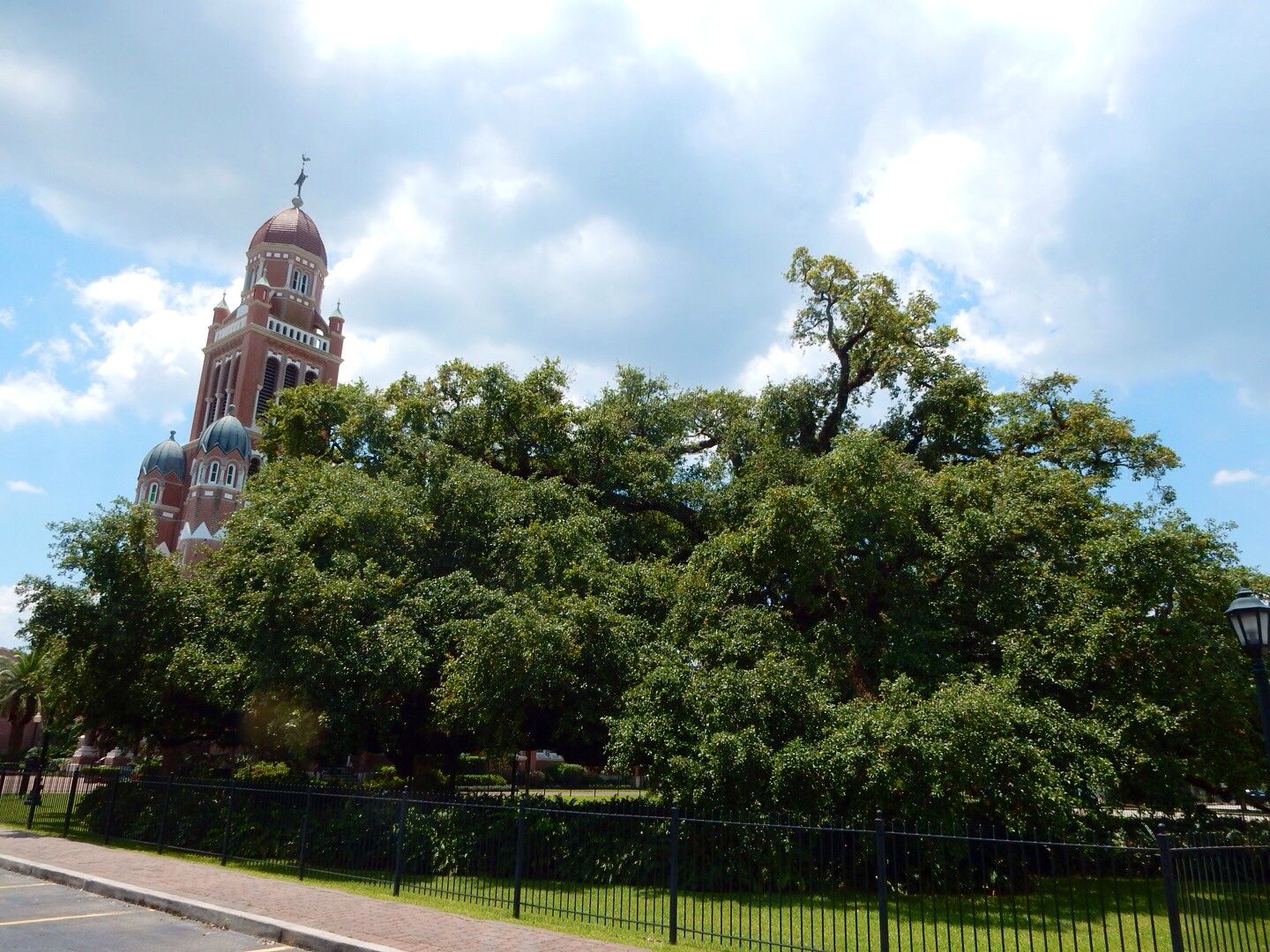 The stats on this amazing tree are:
9' 2" diameter of trunk
28' 9' circumference of trunk
126' tall
138' spread
The largest limb has been calculated by engineers to weigh an incredible 72 tons!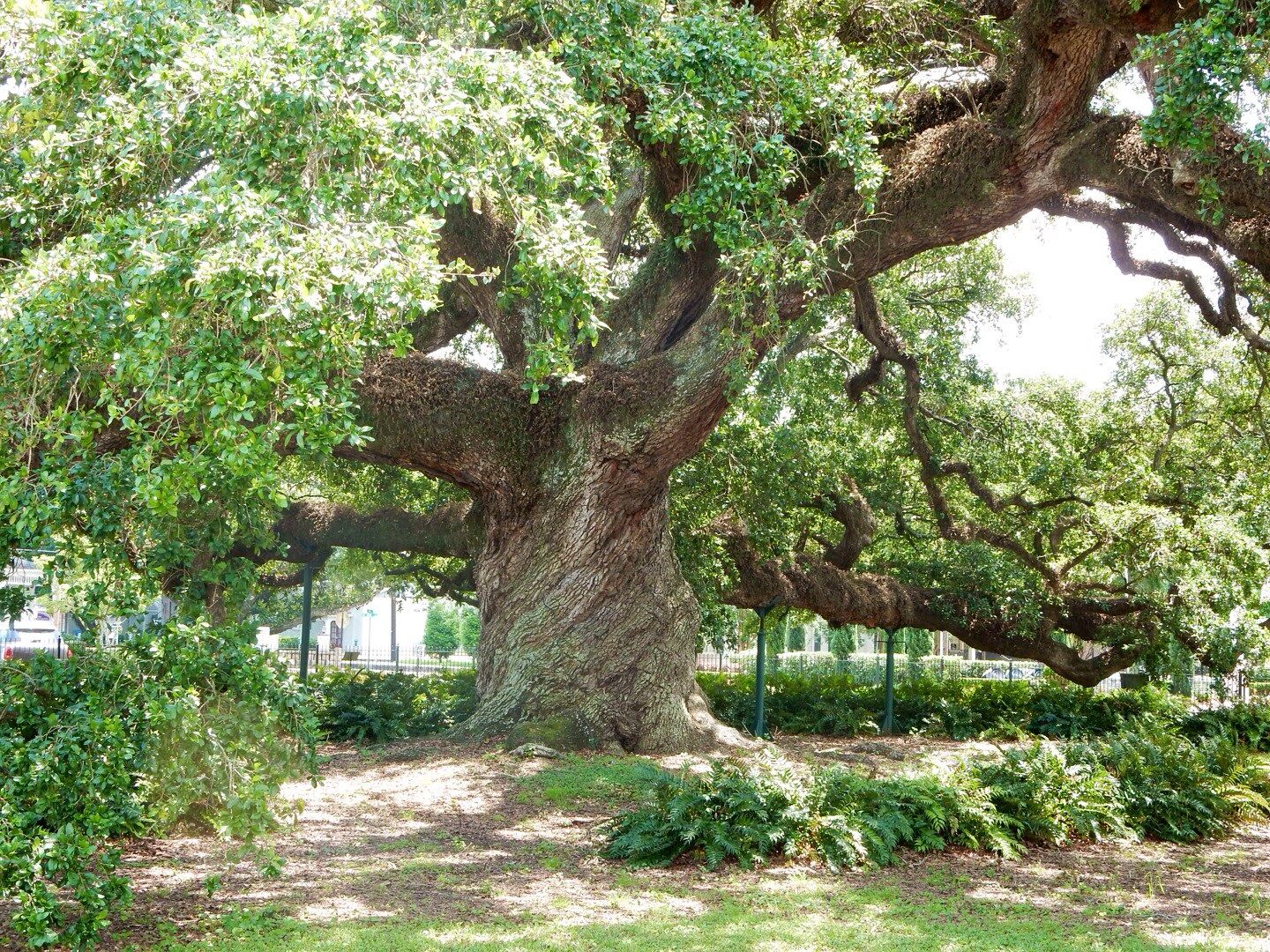 You will find the tree and the cemetery worth the visit even if the museum is closed.