Our last night in Charleston, we continued with our tradition of going out to dinner the last night we are in town. This night was special, though, because my brother, Bob, took us to the restaurant where he works,
La Fontana Authentic Italian Restaurant.
It was also his first outing since his cardiac surgery so we were all looking forward to it.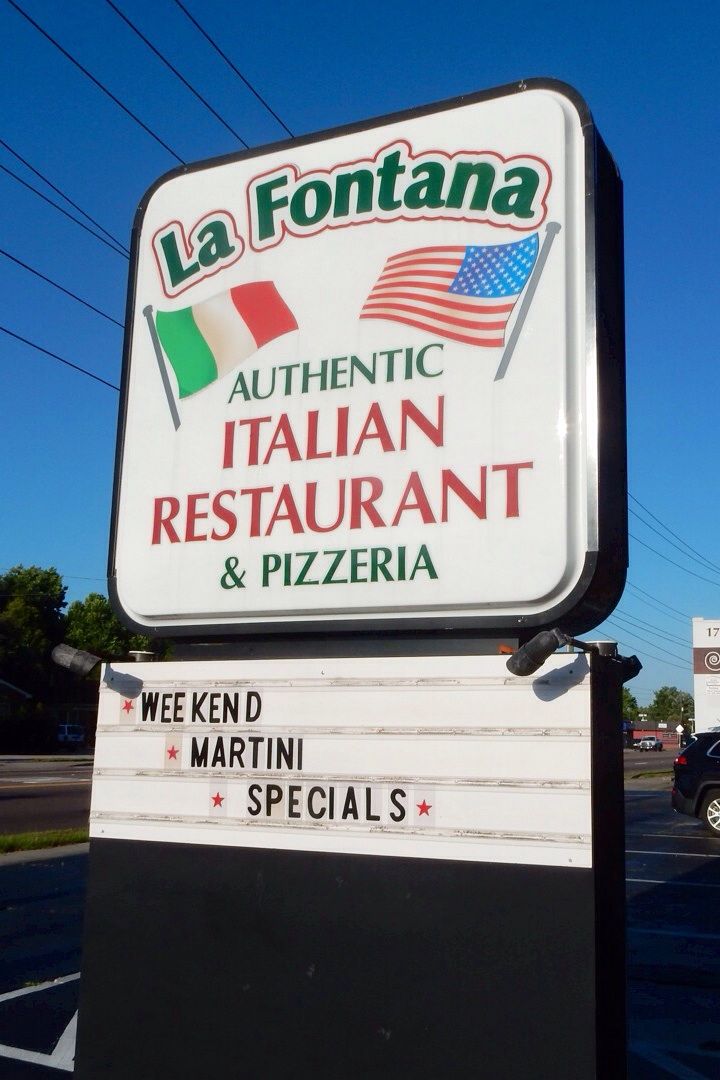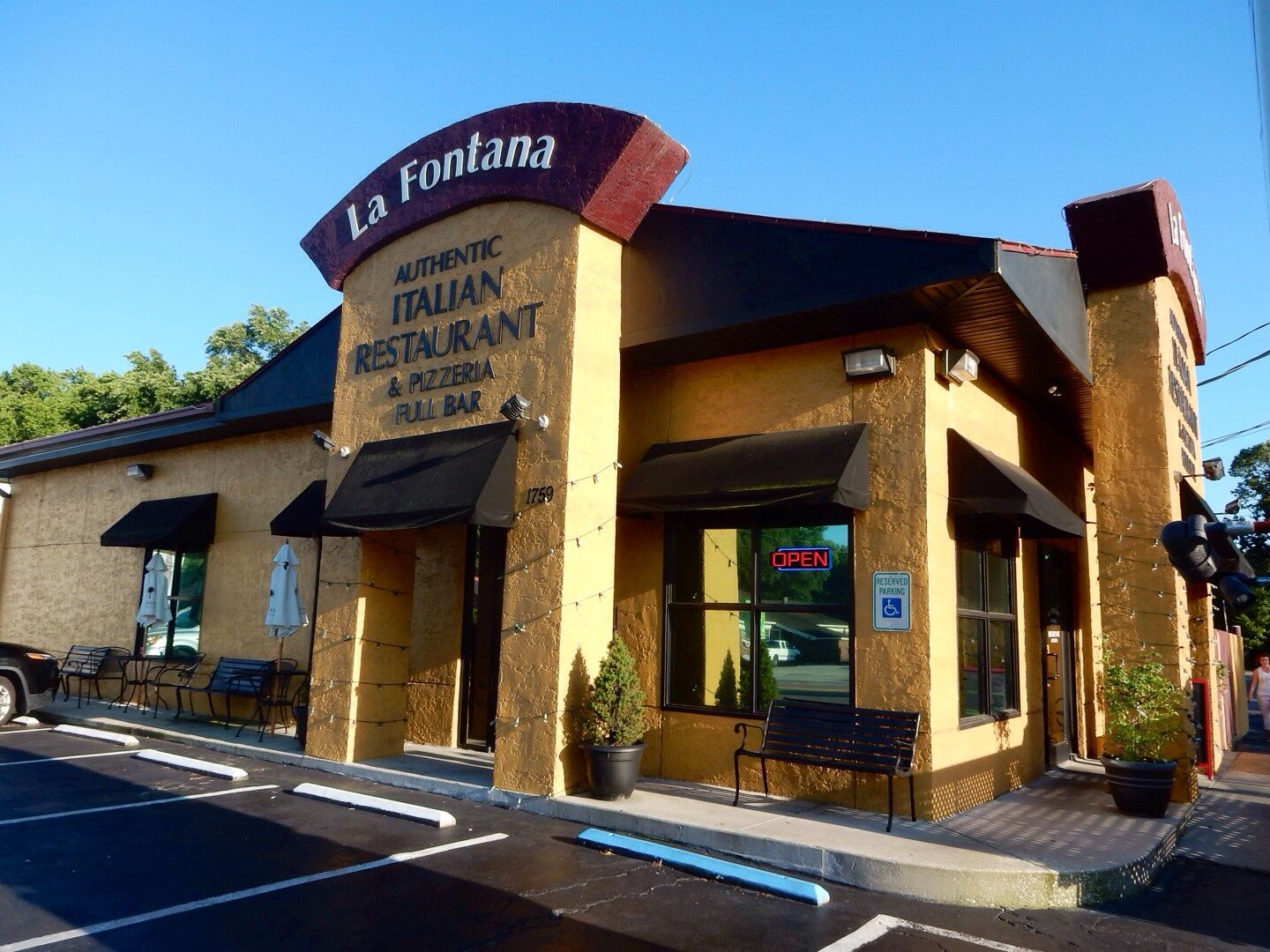 We arrived for an early dinner knowing the place would not yet be crowded. This restaurant has a lovely, old-world, Italian ambiance. There is also a bar area that is separated from the dining area by a partial wall. All in all, a very cozy place.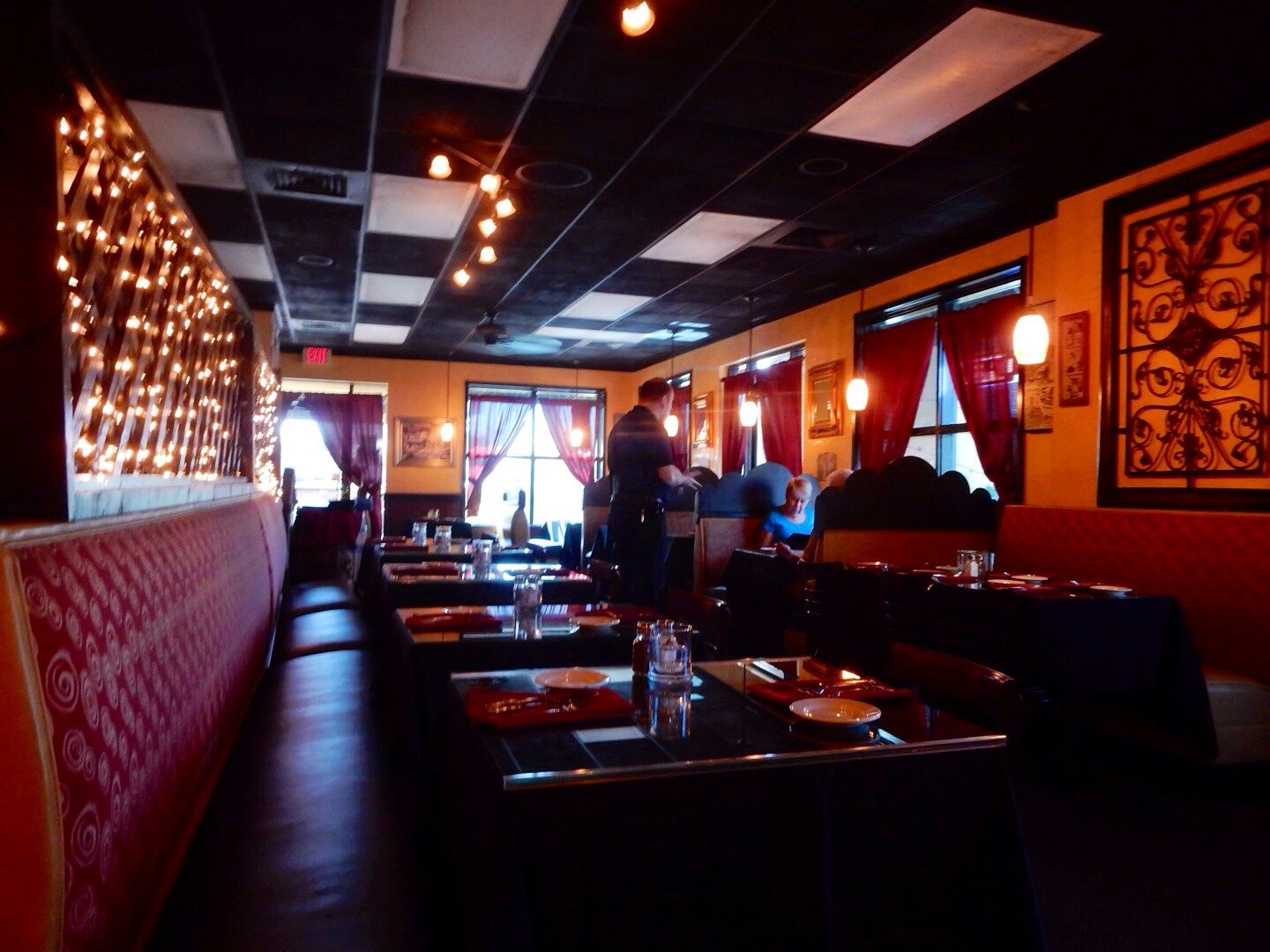 But the best thing about this place is the food! Delicious bread made at the restaurant was served right away with seasoned olive oil. I ordered the shrimp scampi that was divine. It came with soup or salad (I order the salad that was very nice and fresh with blue cheese dressing). John had the meat lovers pizza ... advertised as a personal pizza, there was plenty left over to take home. That's Elena, our server, with Bob. She was awesome!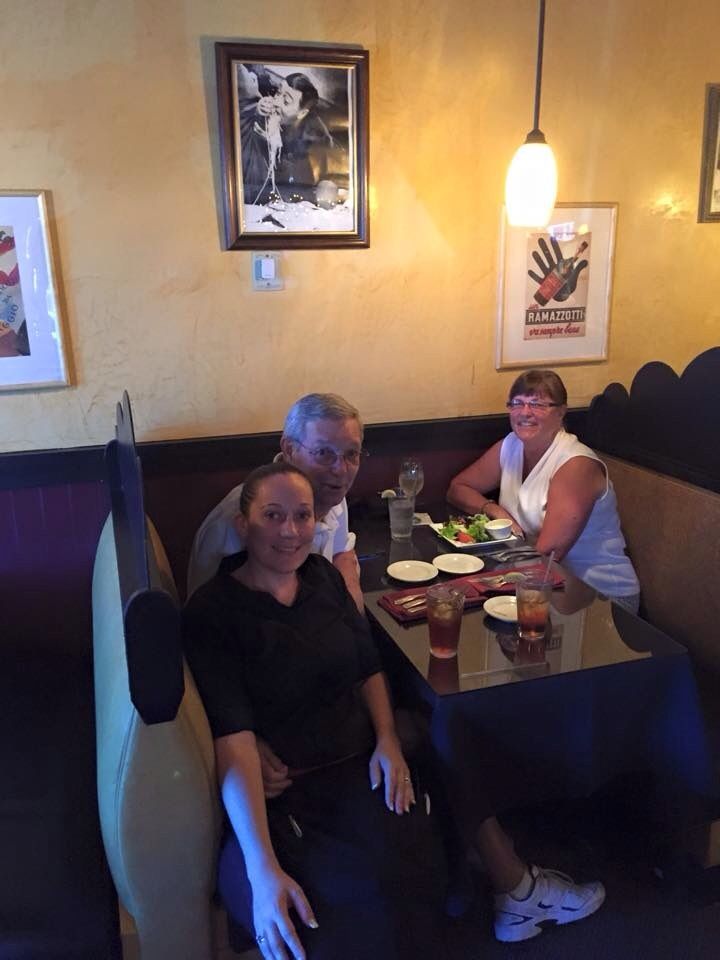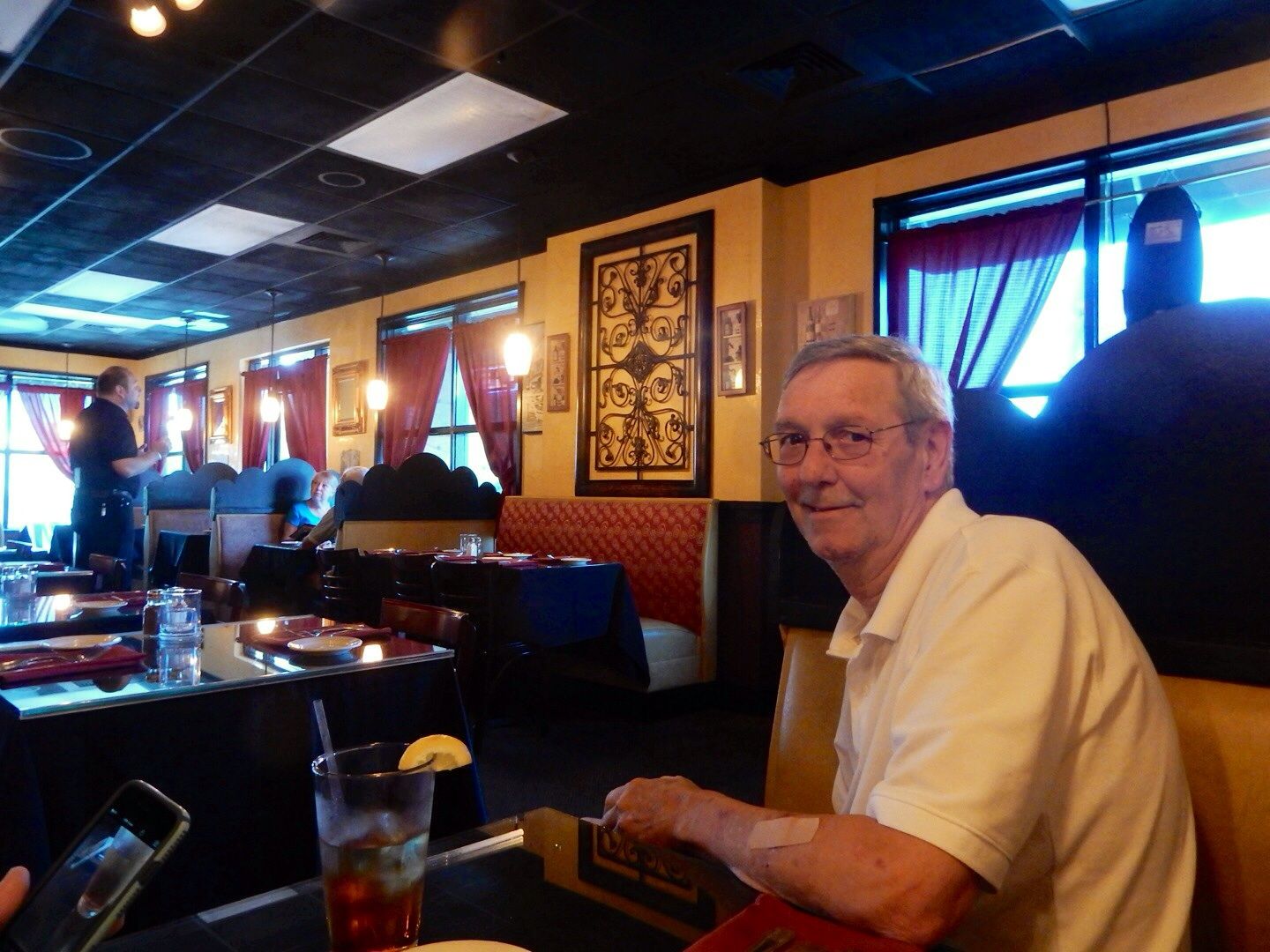 We also had fun meeting and talking to the owner, Veronica, and other staff and friends. Although we were stuffed after eating our dinners she convinced us to try some desserts. John got the tiramisu and I had one (don't know the name) that was a custard like dessert topped with fresh fruit. It was fabulous. Here's a picture of the three of us.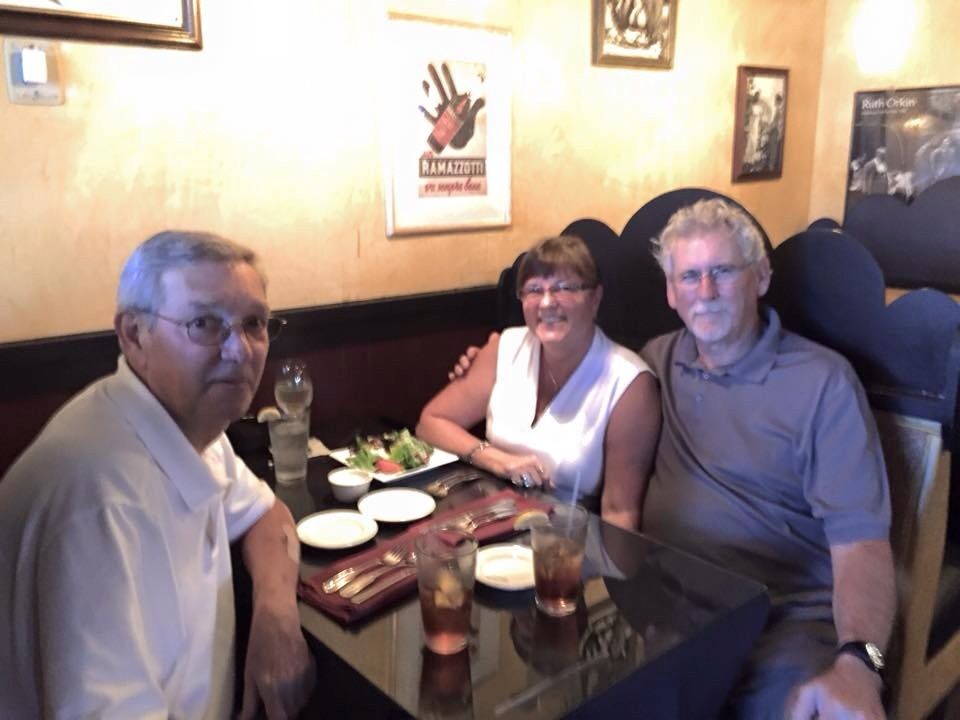 It was fun to see this restaurant where Bob spends so much of his time working (he will be off for a couple of months due to the surgery) and meeting the great folks there. But, go for the food, as you will really enjoy it. La Fontana is 2014 Certificate of Excellence Winner from Trip Advisor. It's a very nice cozy place great for a romantic dinner or to hook up with friends.