When Glenwood Acres RV Park in Concord, NC, failed to honor our reservations (originally planned for 9/9-10/10/216), we scrambled to find our next place to stay. My childhood friend and her husband (Angela and John) live in Waxhaw, NC, and suggested
Andrew
Jackson
State
Park
in South Carolina. I checked it out online and discovered they have a campground that can accommodate RVs, so we made plans to stay there 10/01-1/04/2016. A
dog
-
friendly
park, we knew that we would enjoy the hiking trails there with our doggy,
Sadie
.
Because we were only about 10 minutes away from their place (beautiful 10+ acres), they invited us
for dinner Saturday night
. They prepared tons of food for dinner. We made vegetable and chicken/pork/shrimp kabobs on the grill and splurged on (too many) cocktails, too. We spent most of the evening catching up around the fire. Angela's husband, John, and my John, had met once before, and became fast friends.
Both Angela and John are serious animal lovers and Sadie had a fantastic time running around on their property, wandering in and out of their house, and interacting with their dogs and kitty cat. A great time was had by everyone!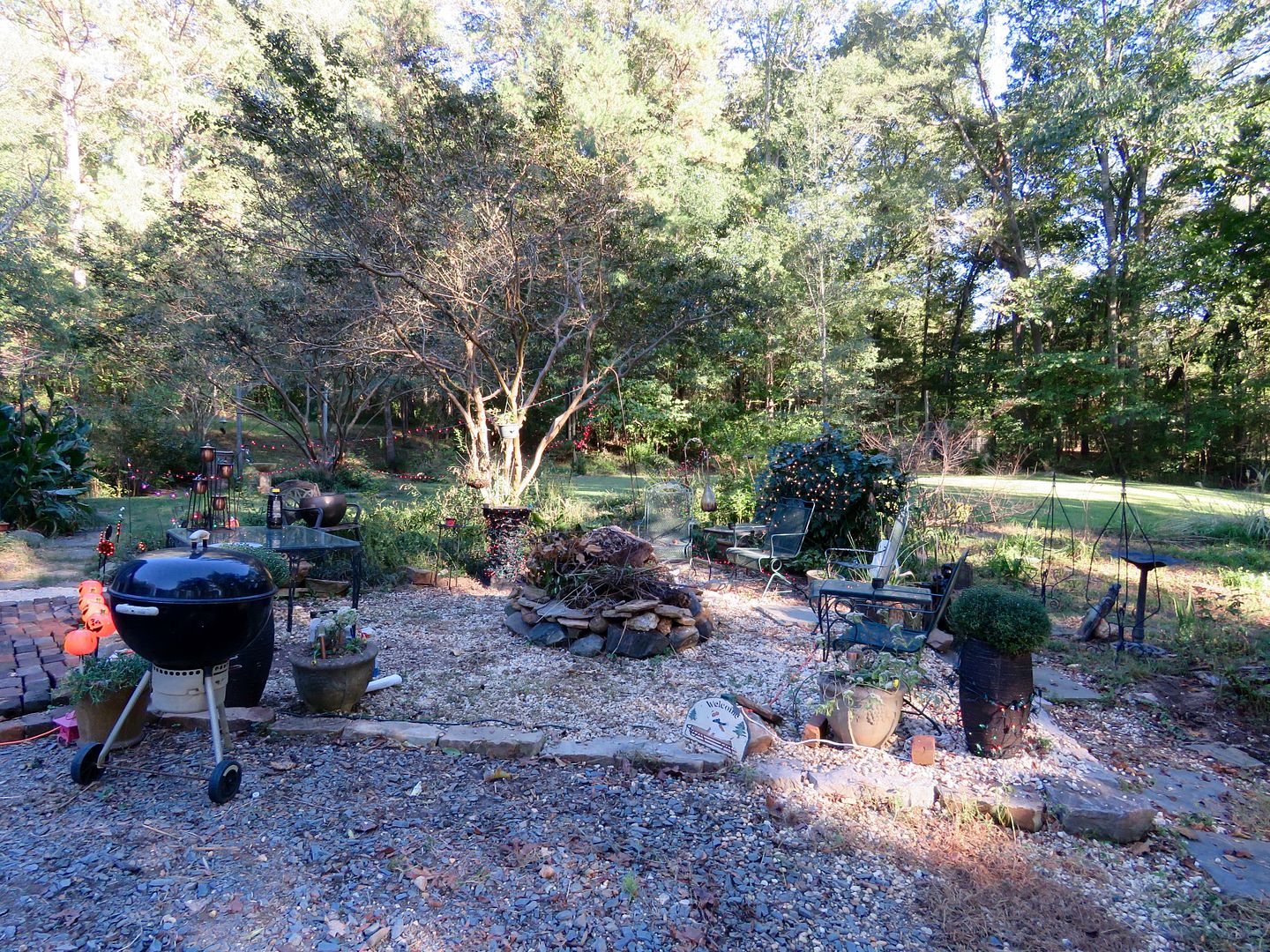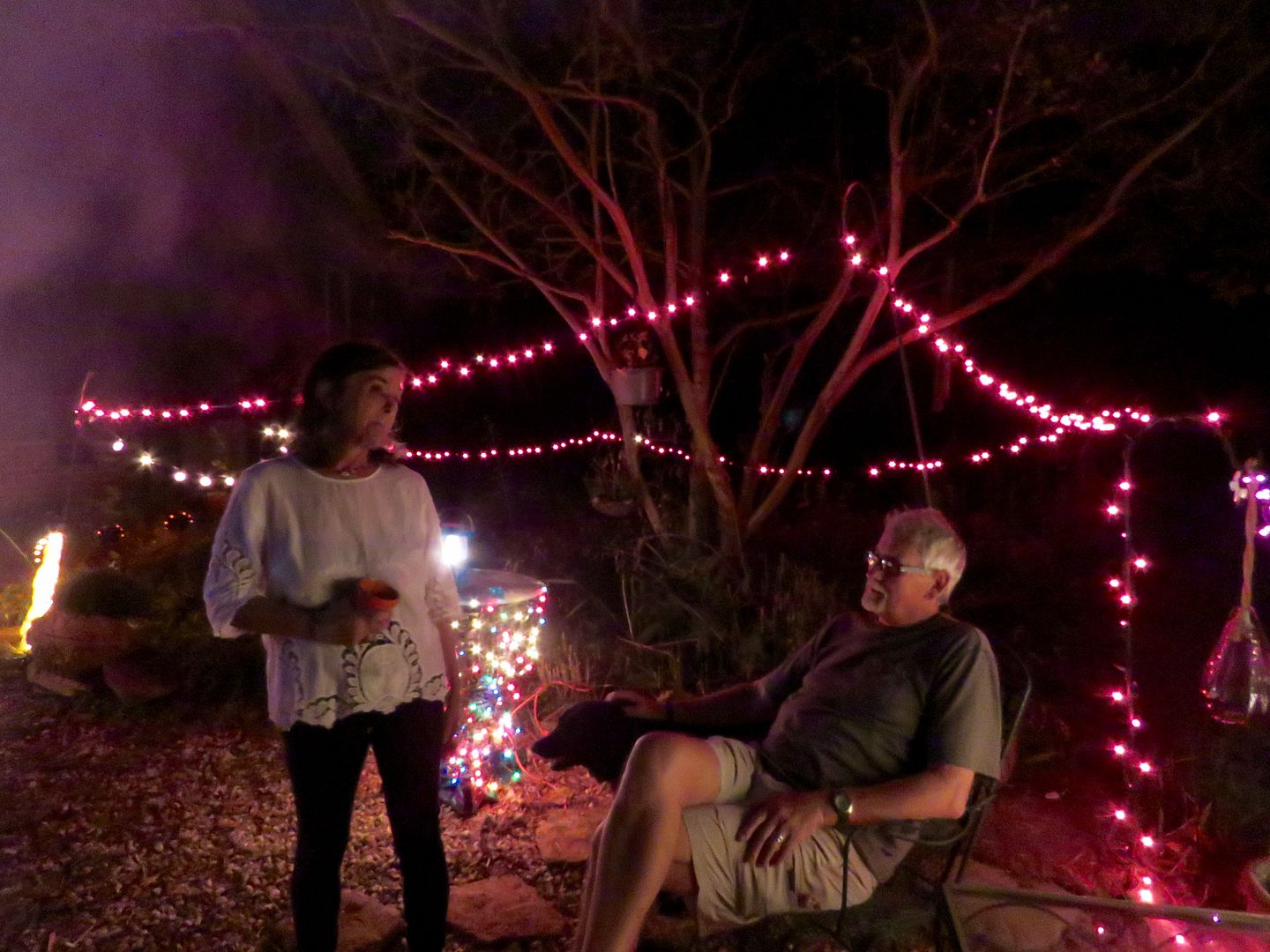 Monday, Angela and John, came to our RV site at Andrew Jackson State Park to enjoy the beautiful setting, have some appetizers, and drinks.
Tuesday, our last night in the area, we went out to eat together at a nearby restaurant.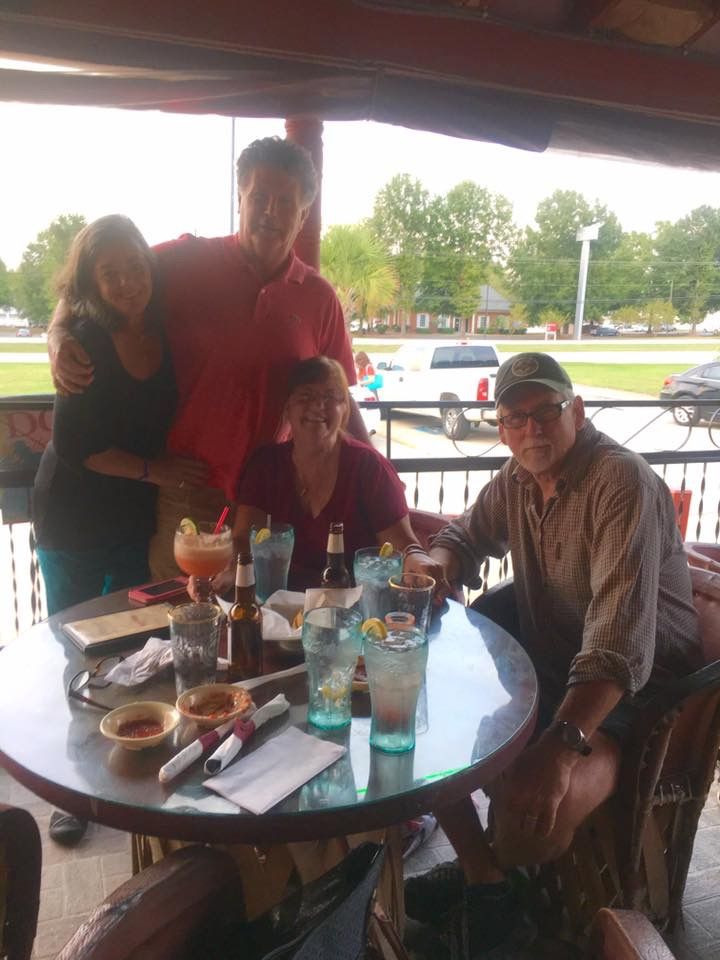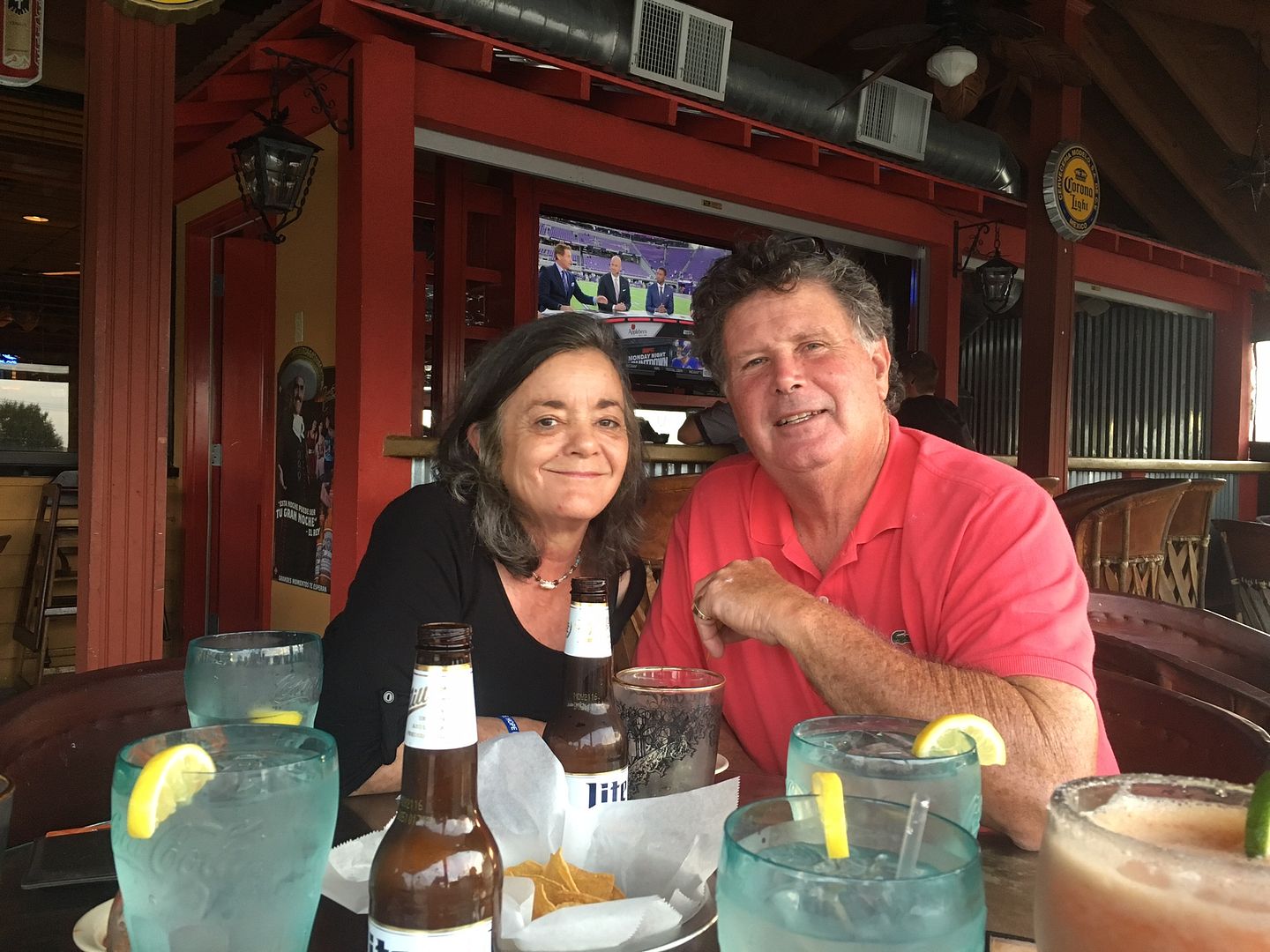 We all had so much fun together! It was wonderful for me to reconnect with Angela. We last saw each other at our 40th high school (South Mecklenburg in Charlotte, NC) reunion and twenty years earlier at our 20th reunion. It's great that our husbands have also become friends. We look forward to seeing each other when we are again in the area.
One of the most enjoyable aspects of our RV lifestyle is connecting (and reconnecting) with both old friends and new ones that we meet in our travels.