Our friend, Angela, had told me about this place and we passed it en route to the RV Park where we stayed in
St
.
Marys
,
GA
. It is a small park that features the
tabby
ruins
of a
sugar
mill
built by
John
Houston
McIntosh
(1773-1836) on his sugar cane plantation,
New
Canaan
, in 1826.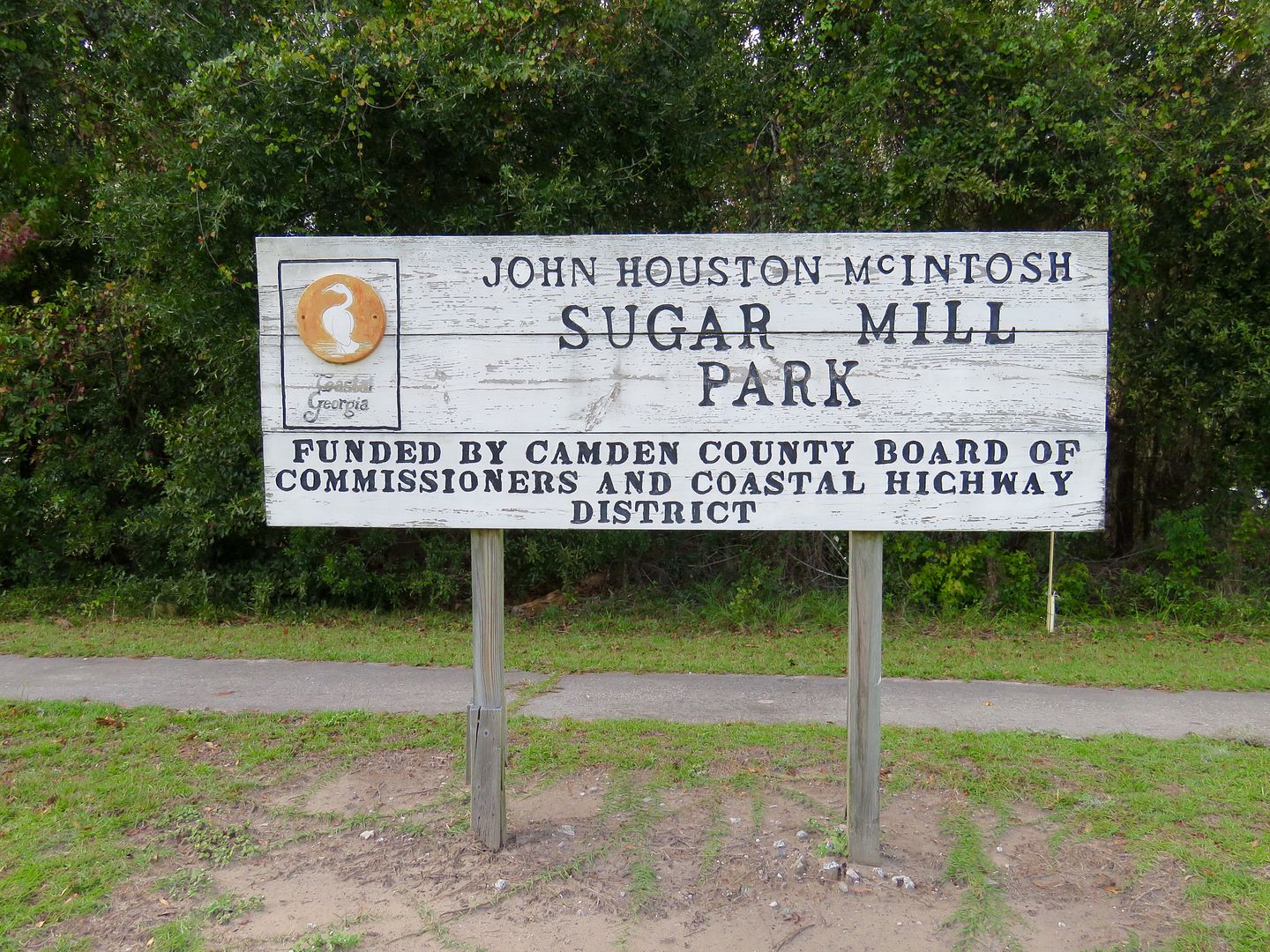 There are several parking spaces near the sign, but a second larger parking lot is available near the railroad tracks (on Charlie Smith Sr Highway across from the Kings Bay Submarine Base). If you park near the sign, the ruins are a short walk through the picnic area. We parked in the larger lot, and walked along a short wooded trail to the rear section of the ruins.
The mill was built using tabby as the building material. It is comprised of equal parts of lime, water, sand, oyster shells, and ash.
It could be poured into forms allowing it to harden and form walls, etc. Tabby was used in the southeastern coastal region of the country beginning in the late 1500s and continuing through the 1850s. The concept was brought to the New World by the Spanish where it was used extensively in Florida. It proved to be very durable.
The dimensions of the sugar mill were 120' x 75' and had three rooms for: boiling, grinding, and curing sugar. The thicks walls of the mill were needed to ensure the warmth needed for superior sugar production.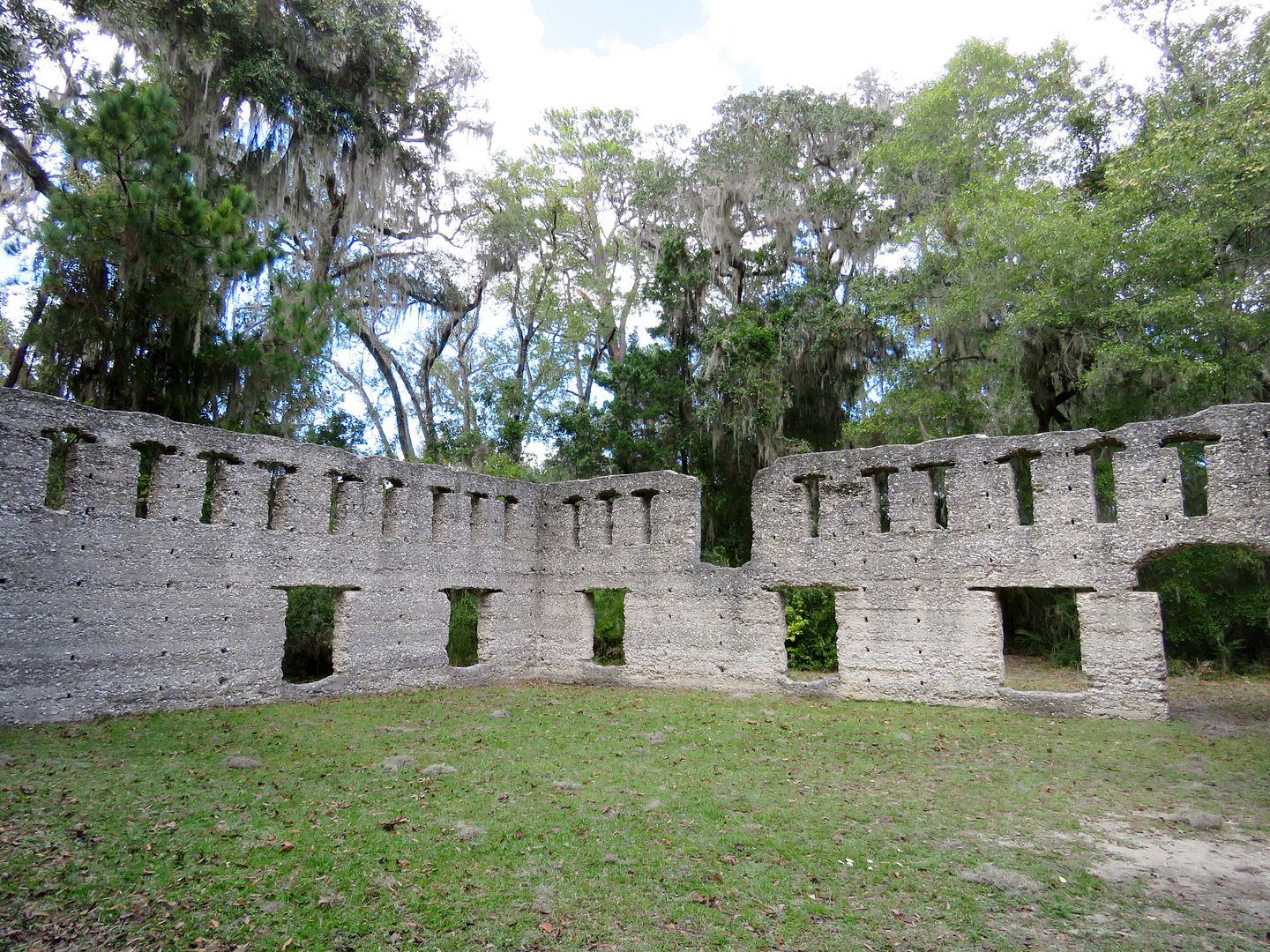 After Mcintosh's death in 1836, the plantation (and mill) were purchased by Col. Hallowes and renamed Bollingbrook. During the Civil War, the sugar mill was used to produce arrowroot, a starch sold to the Confederate Army. Hallowes continued to live on the plantation until after the Civil War.
We spent some time exploring the ruins as they we found them fascinating.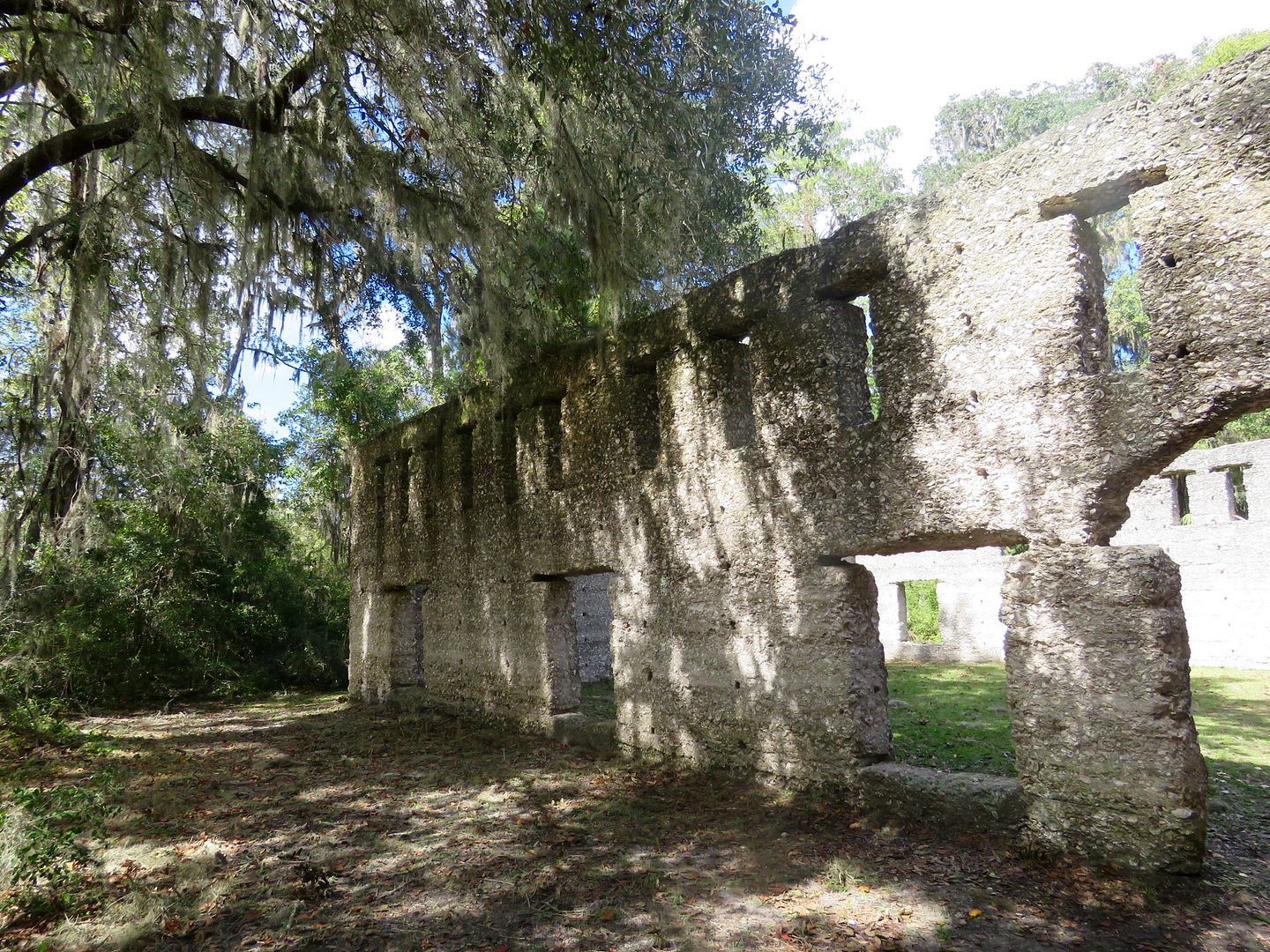 This is a dog-friendly park and our sweet doggy, Sadie, had a great time wandering around the area, too. When I tried to snap a picture of her looking over one of the walls, this is what I got. I have no idea what she was looking at, but it is similar to the face I make when I see a huge spider.
The small park is a lovely setting and we were the only ones there when we visited. The park is open 8 am to 6 pm daily. If you ever visit St. Marys, I would highly recommend a quick stop here. There are very few remaining tabby ruins and this is one of the finest examples still standing. There are some various references to the park if you Google "tabby ruins" or the "McIntosh Sugar Mill."