Having settled into our new home for the month of April, the first order of business was to check out
Carrabelle
Beach
. It is directly across the street from the RV park.
A path leads to the beach from the RV park and leashed dogs are permitted on the beach (yay!) The day was a little overcast but a walk on the beach is always fun.
Our sweet doggie, Sadie, got to do some swimming, which is always a treat for her.
Check out this baby hammerhead shark that had washed up on the beach. Sadie was very interested in it, too. Surf fishing is also popular here.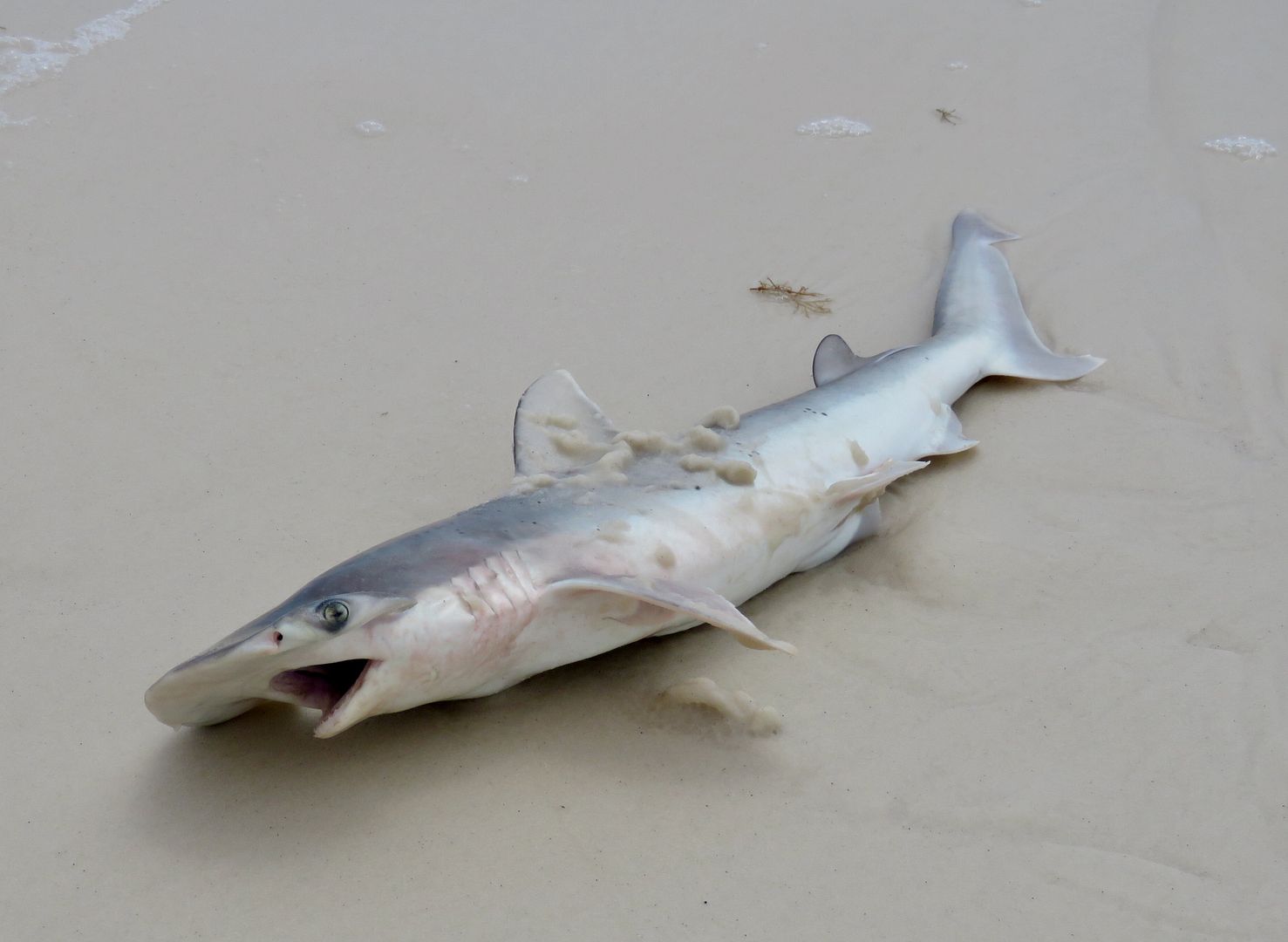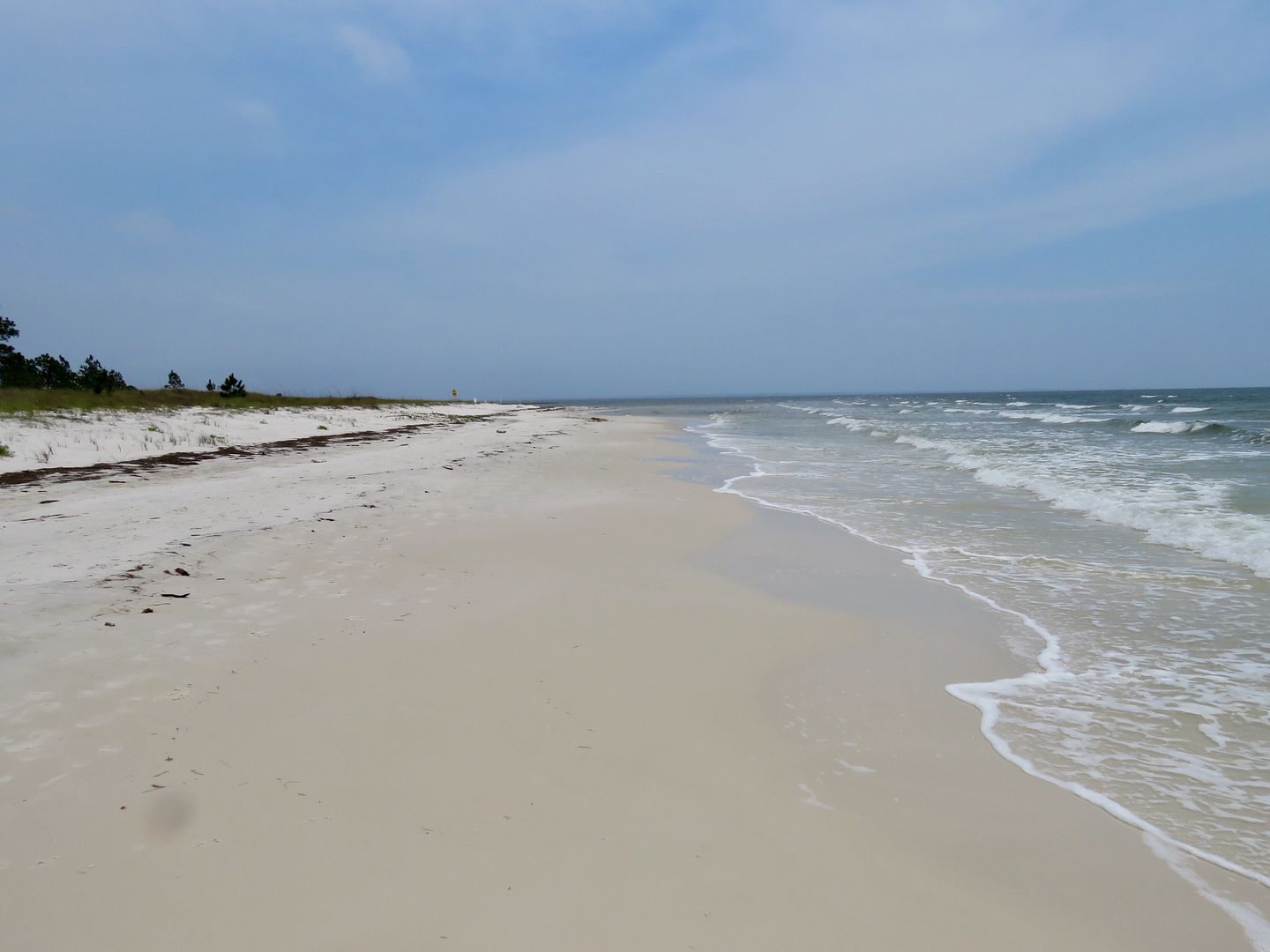 Walking to the east on the beach, we came to this area that is roped off for the protection of nesting birds.
I loved the assortment of birds on this sandbar near the shore.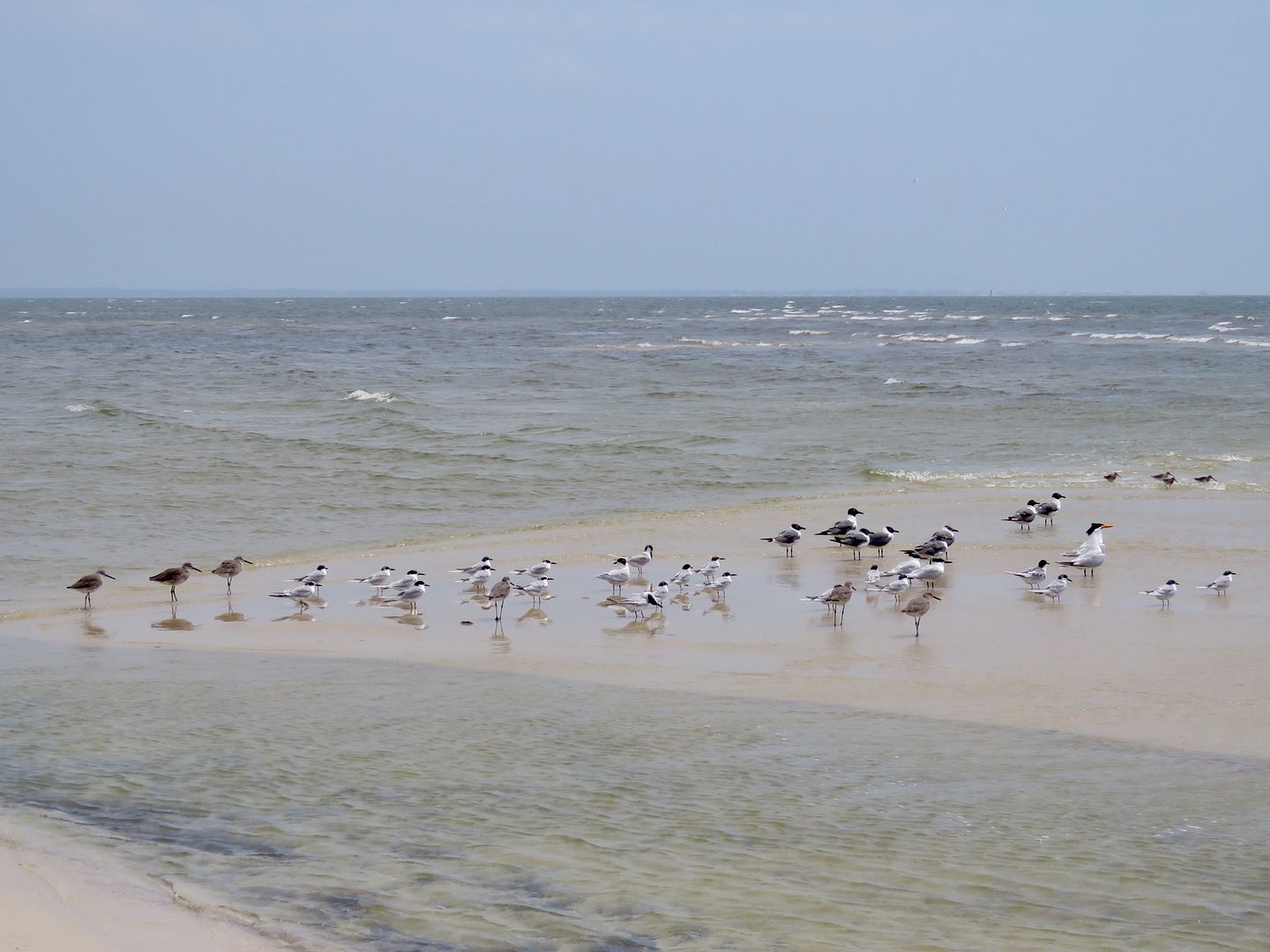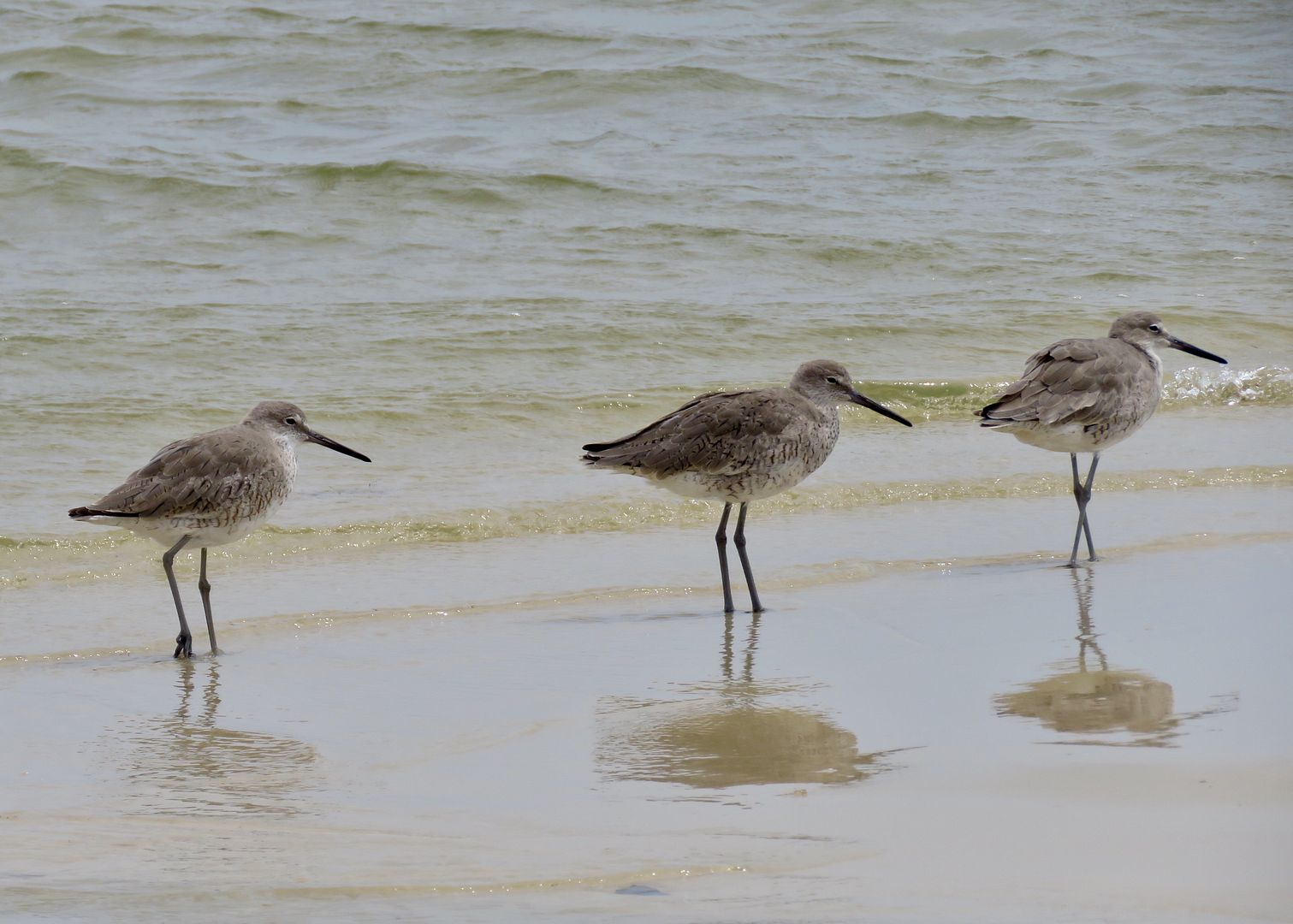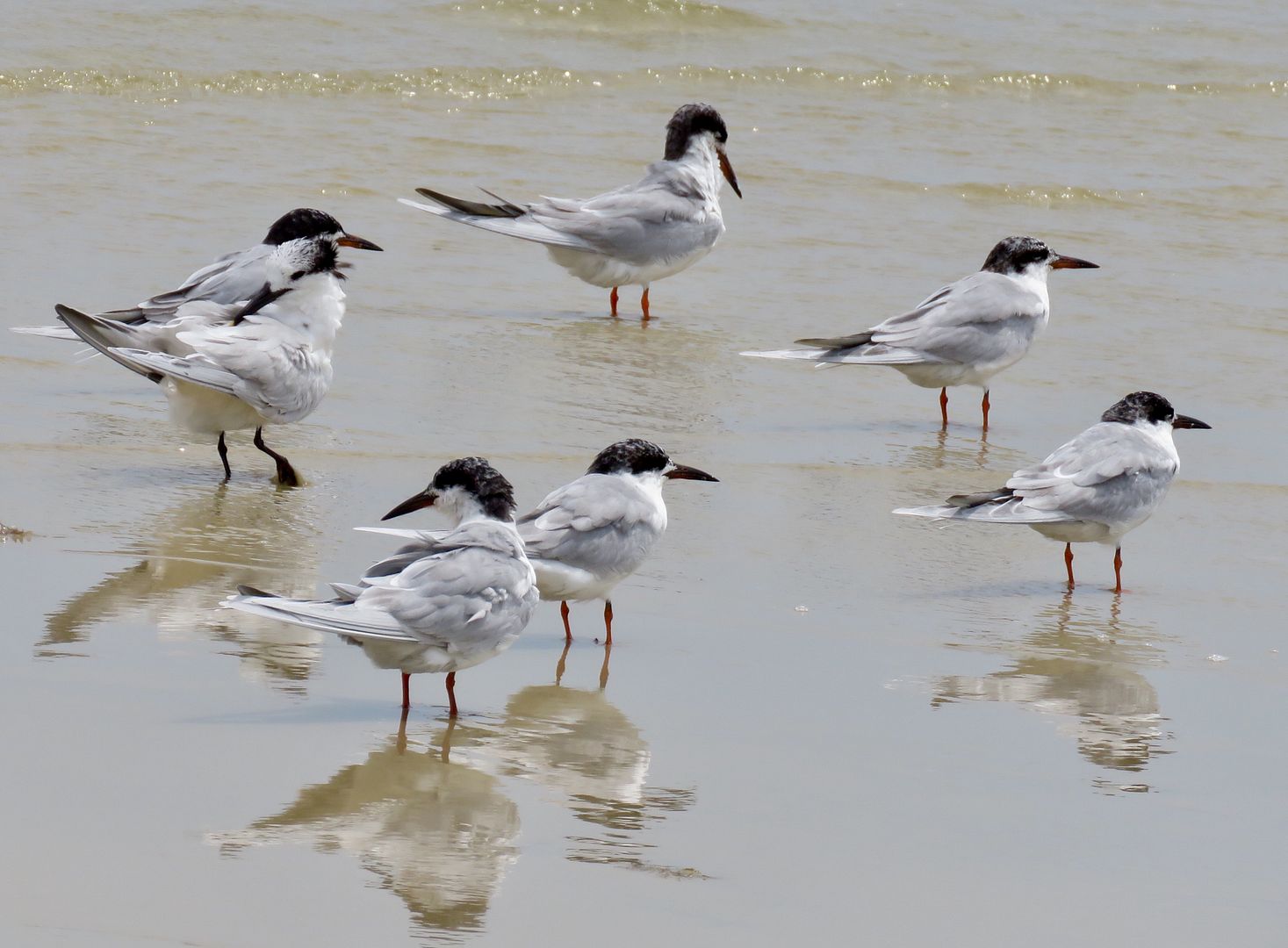 Near the point is a cove and grassy area.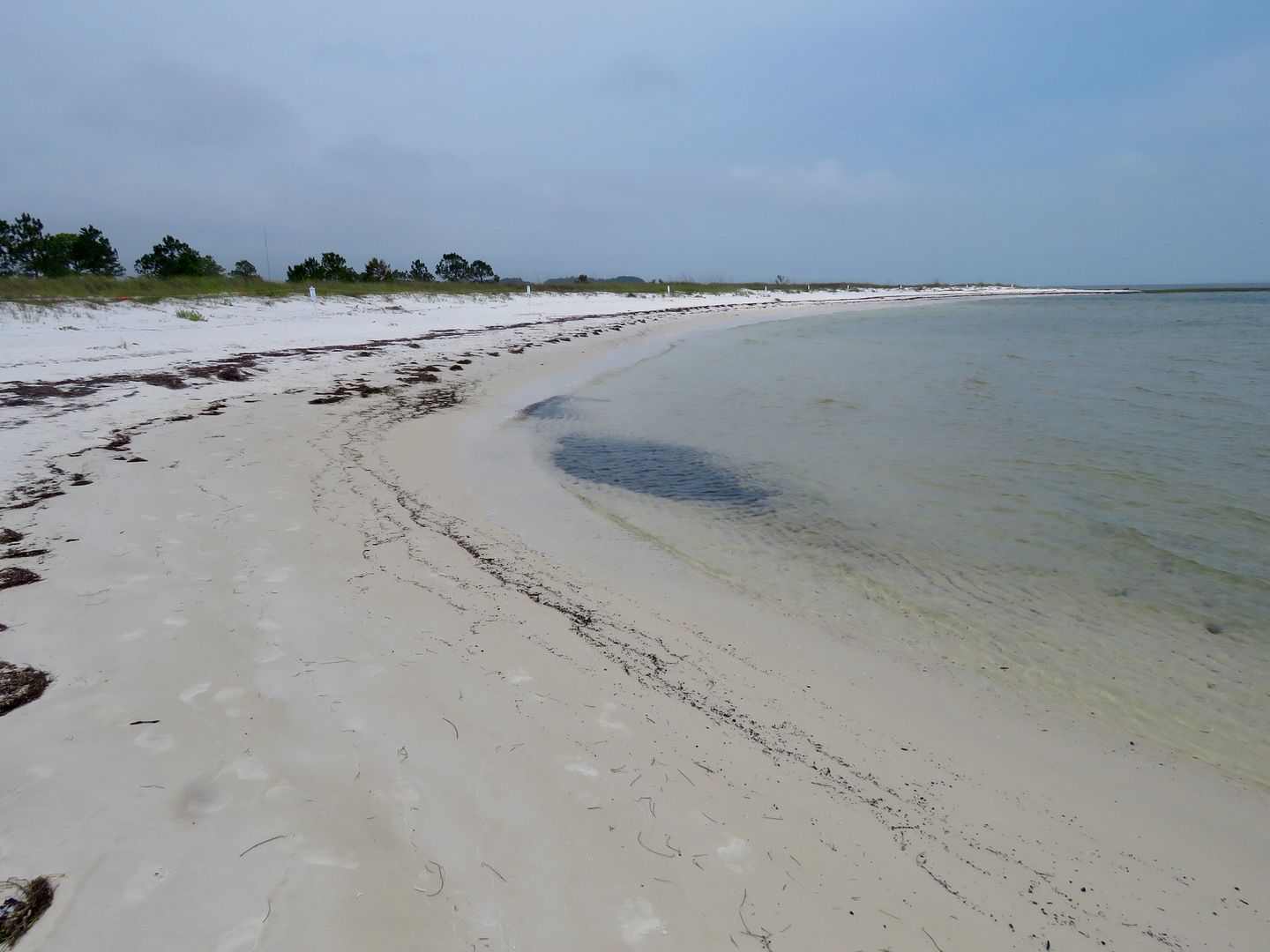 Love it here already!