For those of you that follow our blog, you know that I am now a big fan of
Visitor
Centers
and the small one in Carrabelle was no exception. The town of Carrabelle is only about a mile east of Carrabelle Beach where we are staying. There is a wealth of
information
here about the area including the
four
lighthouses
in the region, the
Big
Bend
Scenic
Drive
, nearby
Tate's
Hell
State Forest and
Apalachicola
National Forest, and other sights of interest.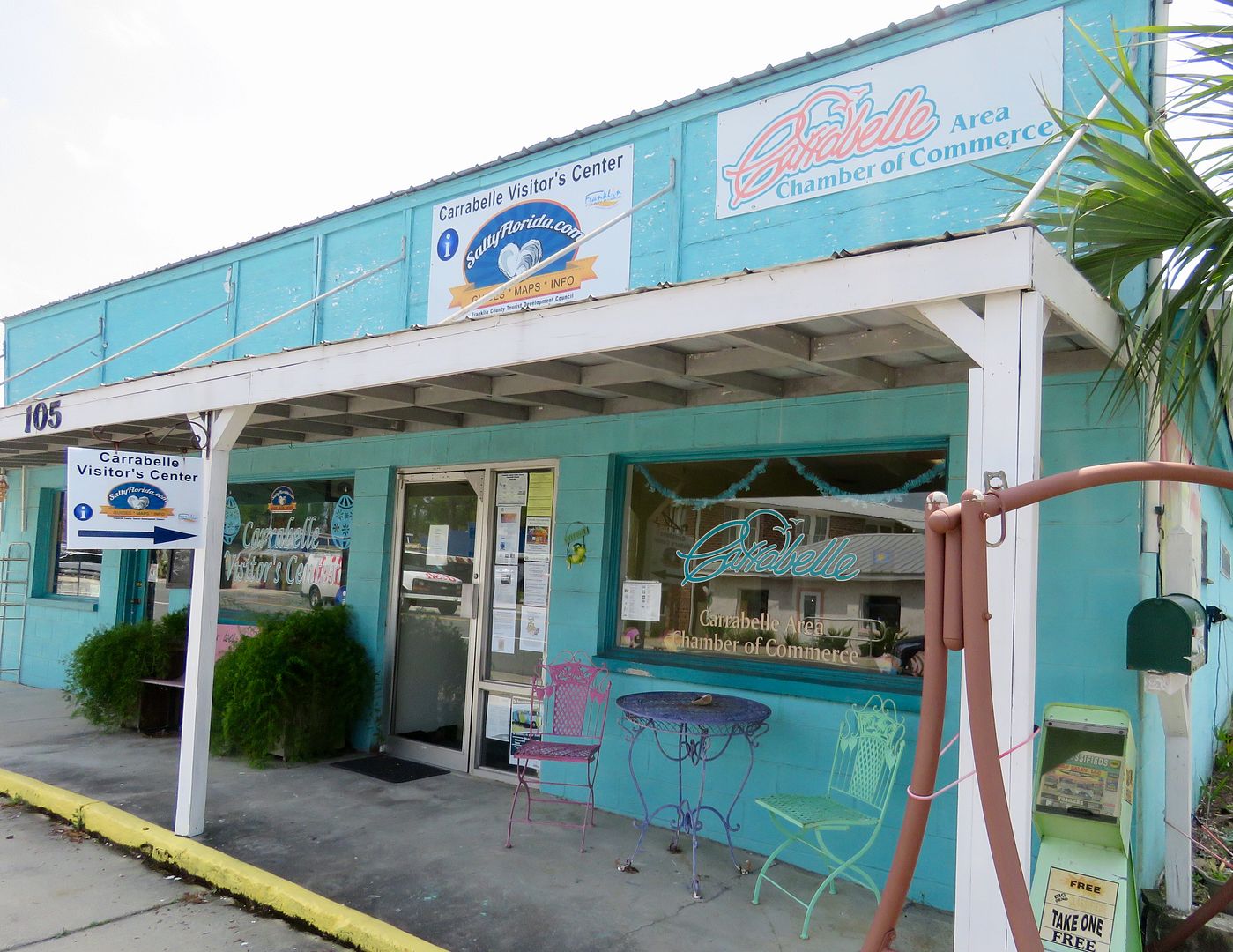 Directly across the street from the Visitor Center is the World's Smallest Police Station.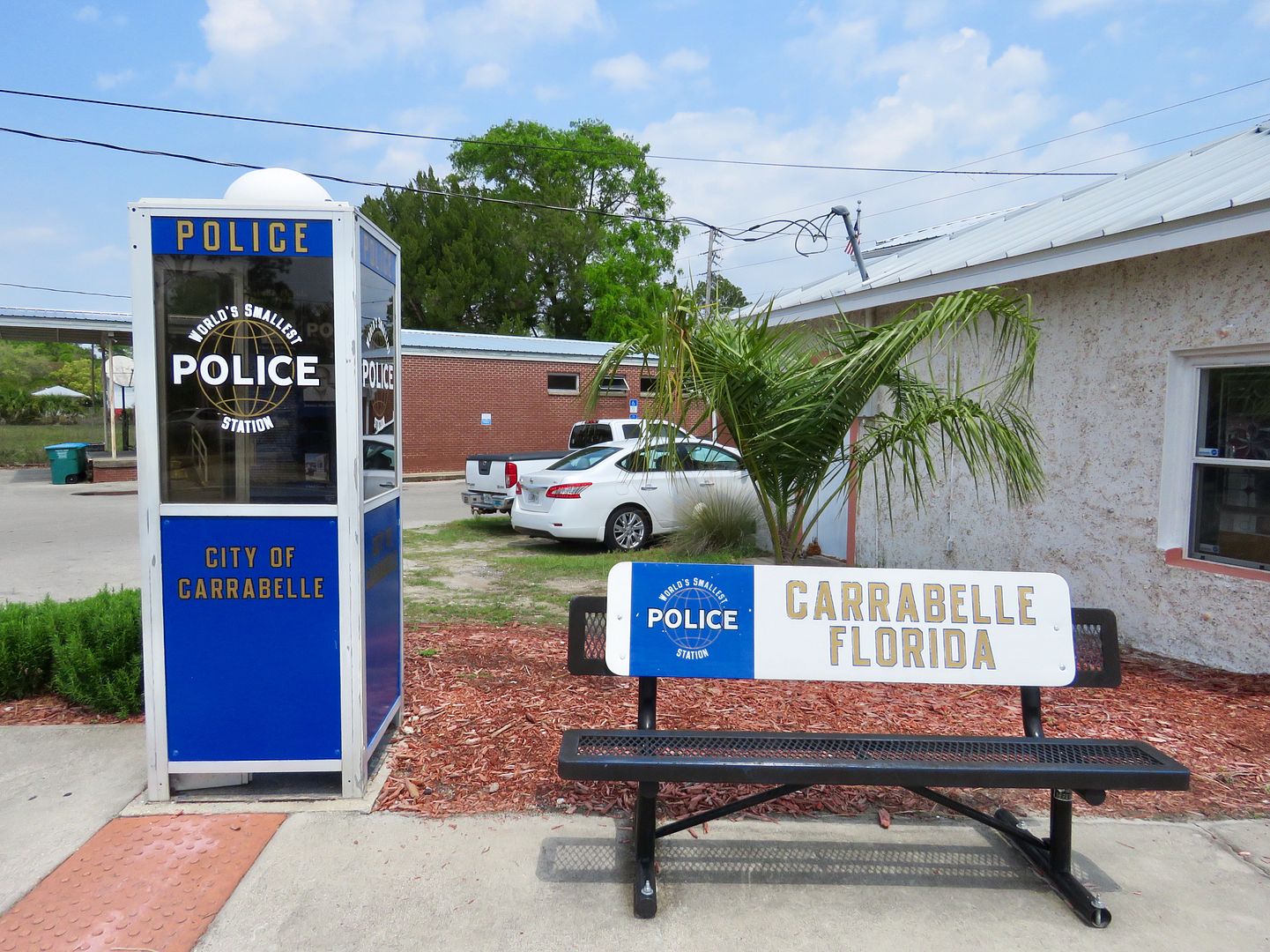 Yep, it's a phone booth. Step inside to learn more about the history of this quirky roadside attraction. Here's the short version: In the early 1960s, Carrabelle's police phone was in a call box that was bolted to a building on US Highway 98. The problem was that people in town were making unauthorized long distance calls from the police phone. An employee of the local phone company, Johnnie Mirabella, moved the phone to another location; but, alas, the unauthorized calls continued. Also, Mirabella noticed that a policeman would get drenched when using the phone if it was raining. When the phone company replaced a phone booth in town, the police phone was installed in the old one. It was moved to its current location in 1963. Eventually, the dial was removed from the phone as unauthorized use persisted. The one in the photo above is a replica of the original.
Another attraction we learned about is the Bottle House, also located in the small town of Carrabelle (population 2,700). It is on private property but visitors are welcome any time at no charge. The owners began construction of the bottle house in 2012 and plan to continue to add to it. Be sure to latch the gate after entry so the owners' dogs do not escape! In essence the house and other two structures are pieces of art through recycling.
There is a bottle lighthouse and another interesting sculpture made from, you guessed it, bottles.
Two other metal sphere sculptures are located in the yard as well.
And here is the house. Be sure to sign the guest book when you enter. Also, check out the brightly decorated fish floor!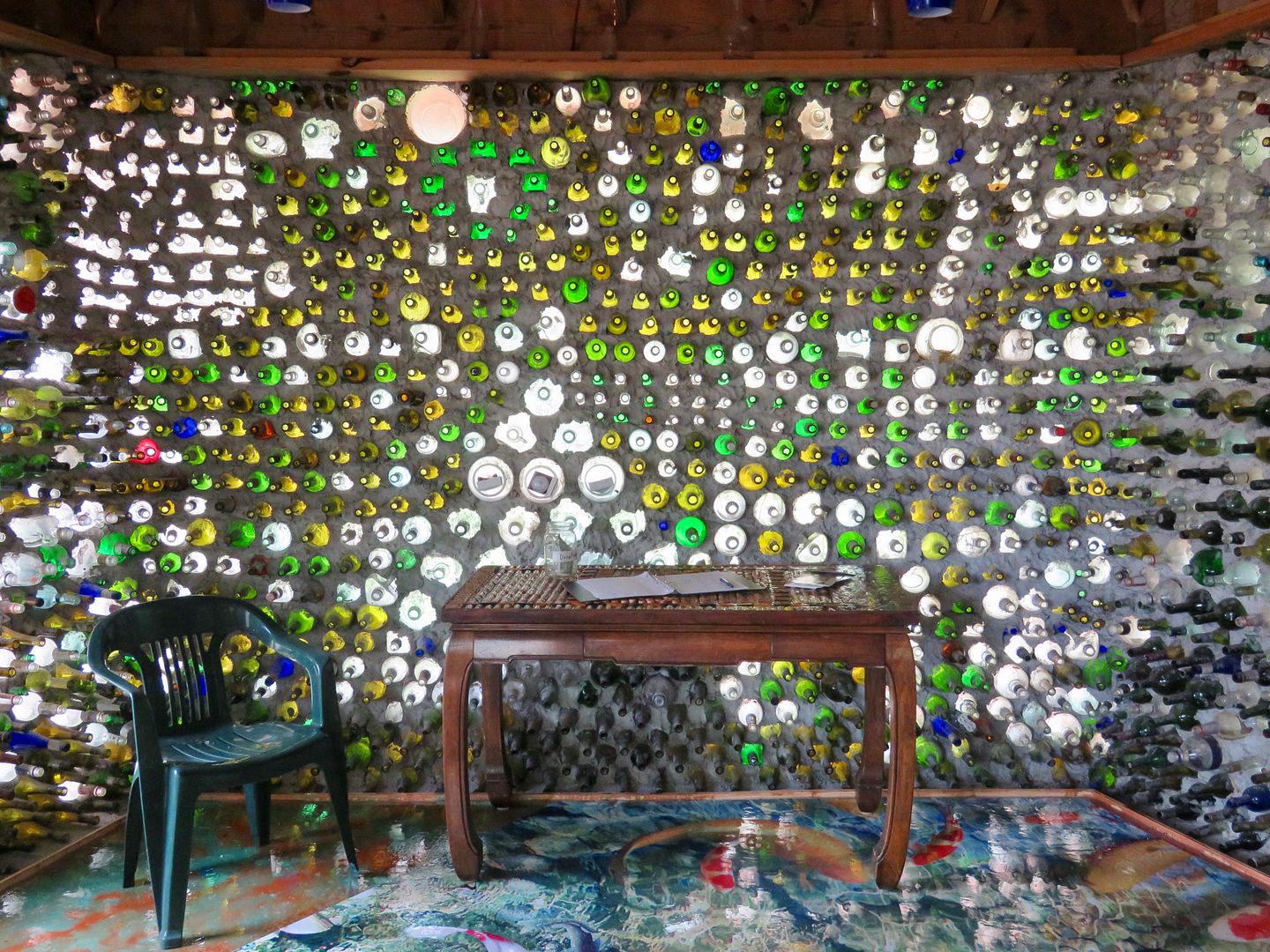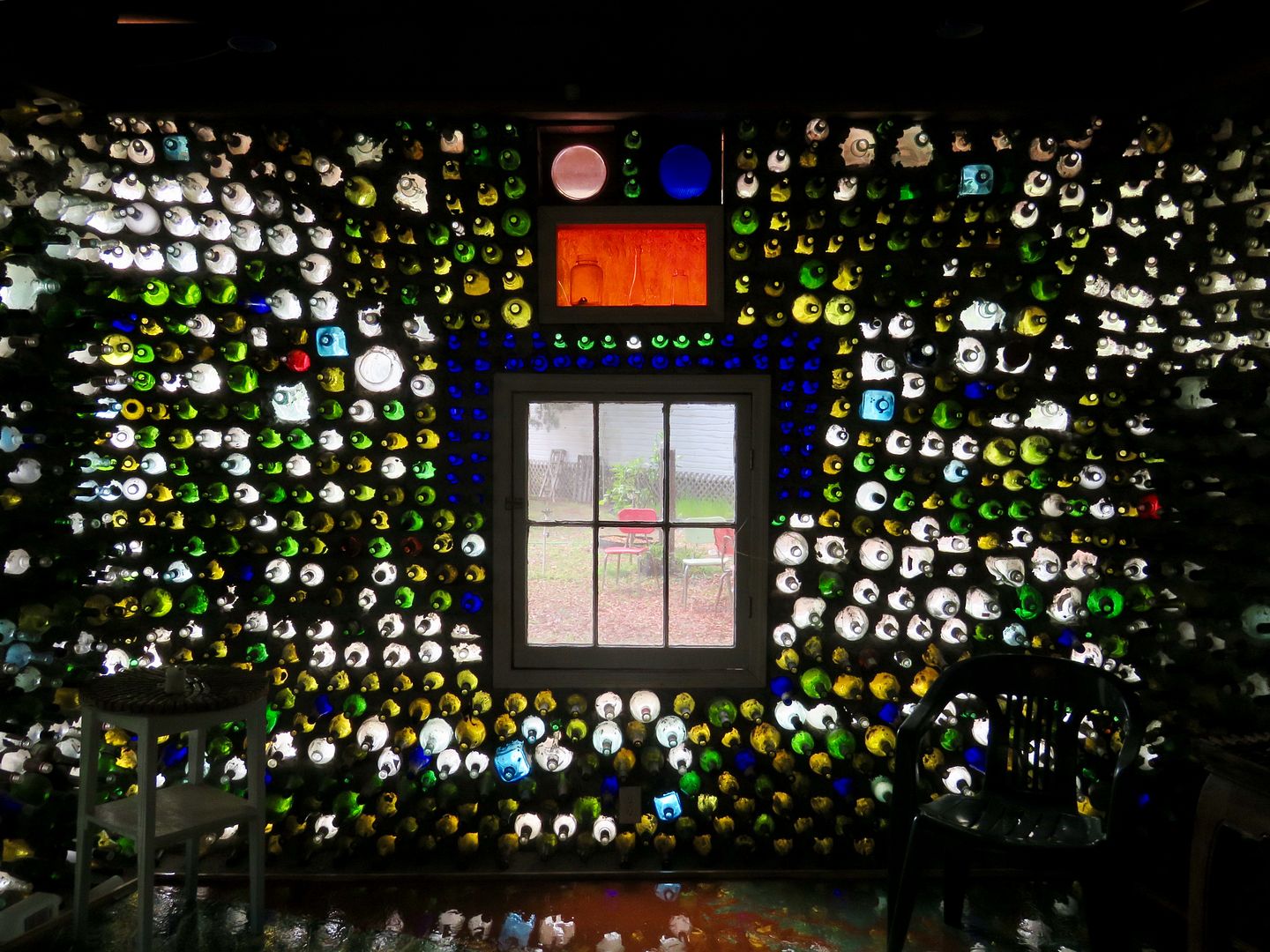 The lighthouse and bottle house are lit in the evening for several hours. And visitors are welcome anytime.
Lovely flowers adorned the fence on the property.
Our last stop was this quaint store, Beach Trader, that is located a short distance from the RV Park. An interesting array of beach-themed items can be found inside including a large selection of beautiful sea shells.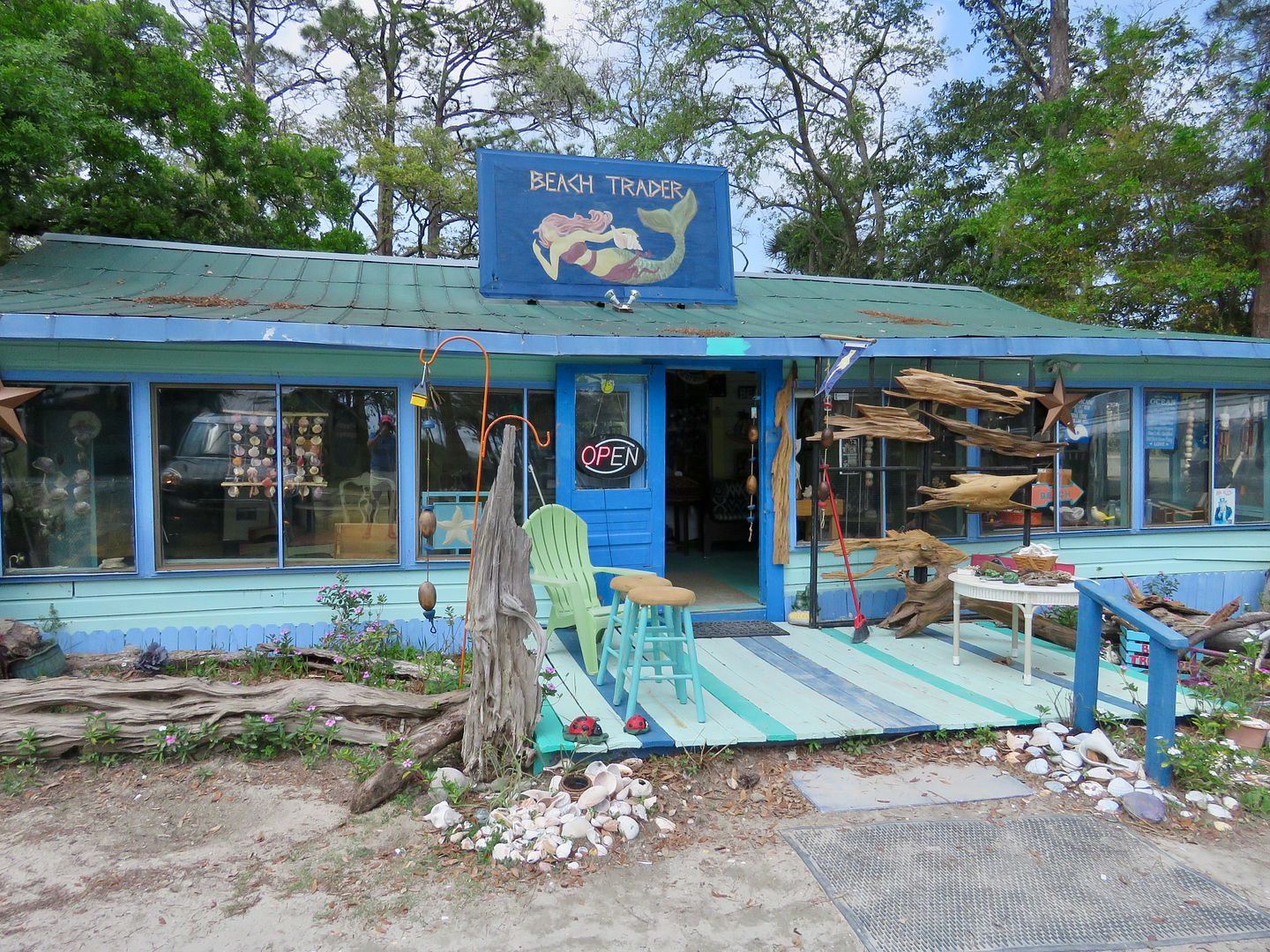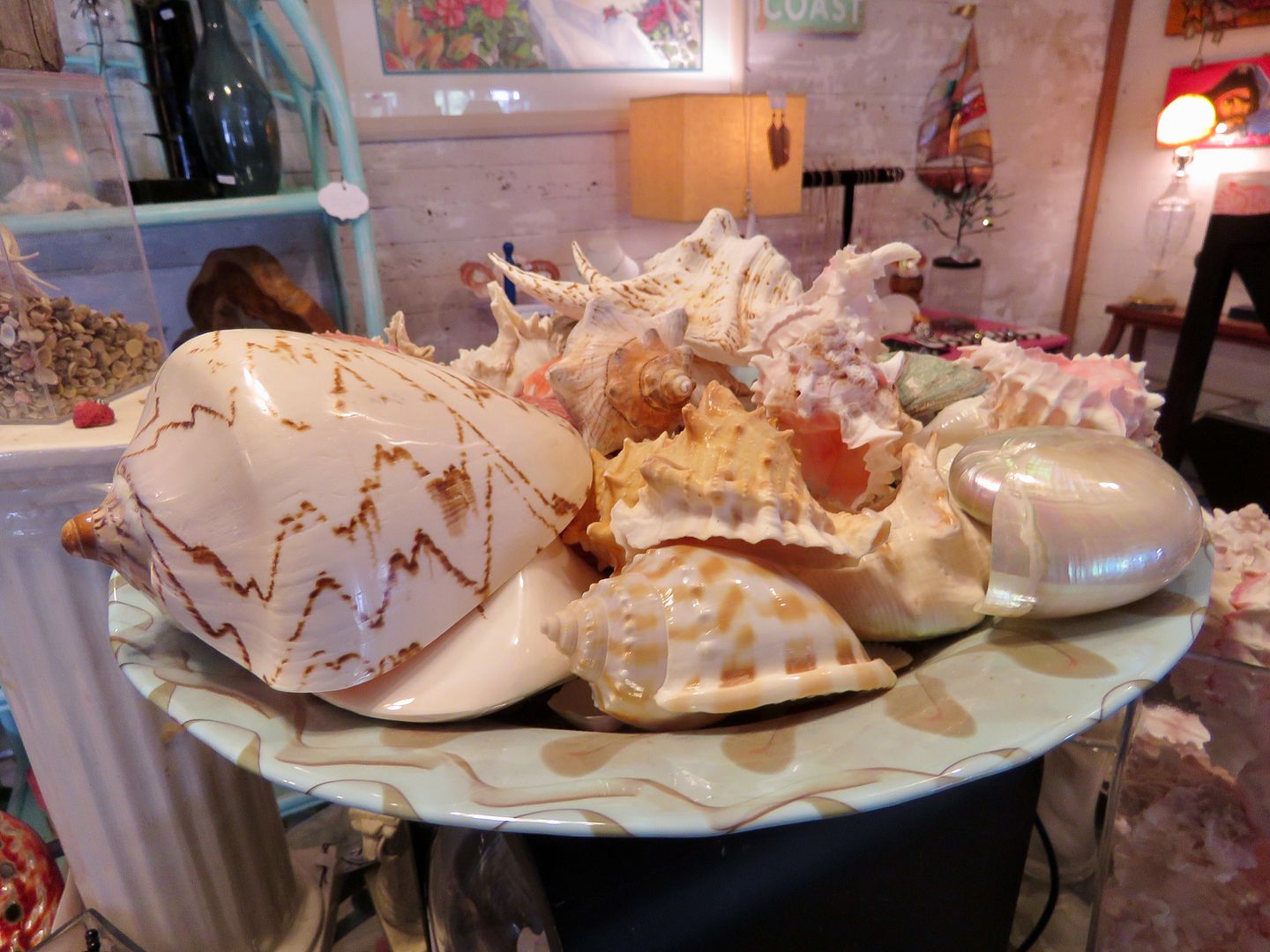 It's always fun to get a feel for the places we visit. We will use the information we picked up at the Visitor Center to figure out other things to see and do while we are here for the month of April.