Rating: 3.0 on a scale of 5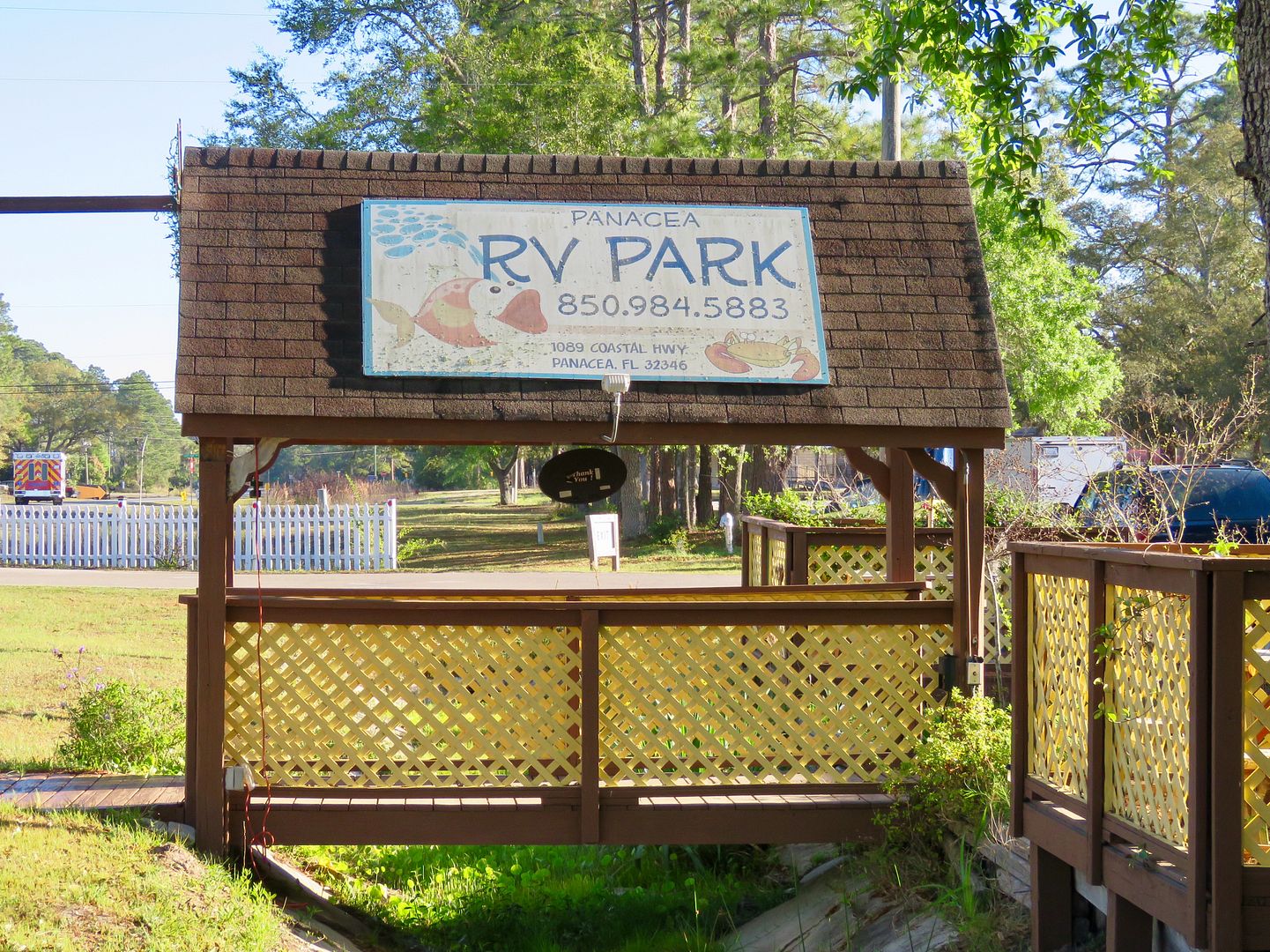 Location
: We had reservations at Carrabelle Beach RV Resort for the month of April, arriving Saturday, April 1, but they could not accommodate a March 31 arrival. Because we had to leave Paradise Pines on 3/31, we headed for Carrabelle Beach while I searched for a place to spend the night. Panacea, FL, is about 30 minutes east of Carrabelle so I called and requested a pull through site (to avoid unhooking our tow dolly and car) at this park. They only had a 30-amp available, but we have a converter for our 50-amp connection, so no problem. The park is located in a quiet fishing village and the park is about three blocks from the Gulf. The location was, therefore, perfect to us.
Lot size: A park employee allowed another RV in the site the manager had reserved for us. They did, however, accommodate us with another 30-amp site. We drove through a field to get into the site, but it worked out just fine. All of the sites are grass.
Amenities
: Their web site advertises cable (not at our site), wifi, and a laundry room, but we did not see or use any of these amenities. The best thing about this park was the great little restaurant on-site, the
Sea
Breeze
Cafe
. Serving breakfast and lunch only, it gets a lot of business from the locals. We had breakfast there
Saturday morning
and it was good food and service. Our neighbors, in the site next to ours, were meeting with a realtor to find some property in the area. Various gift items are also for sale at the cafe.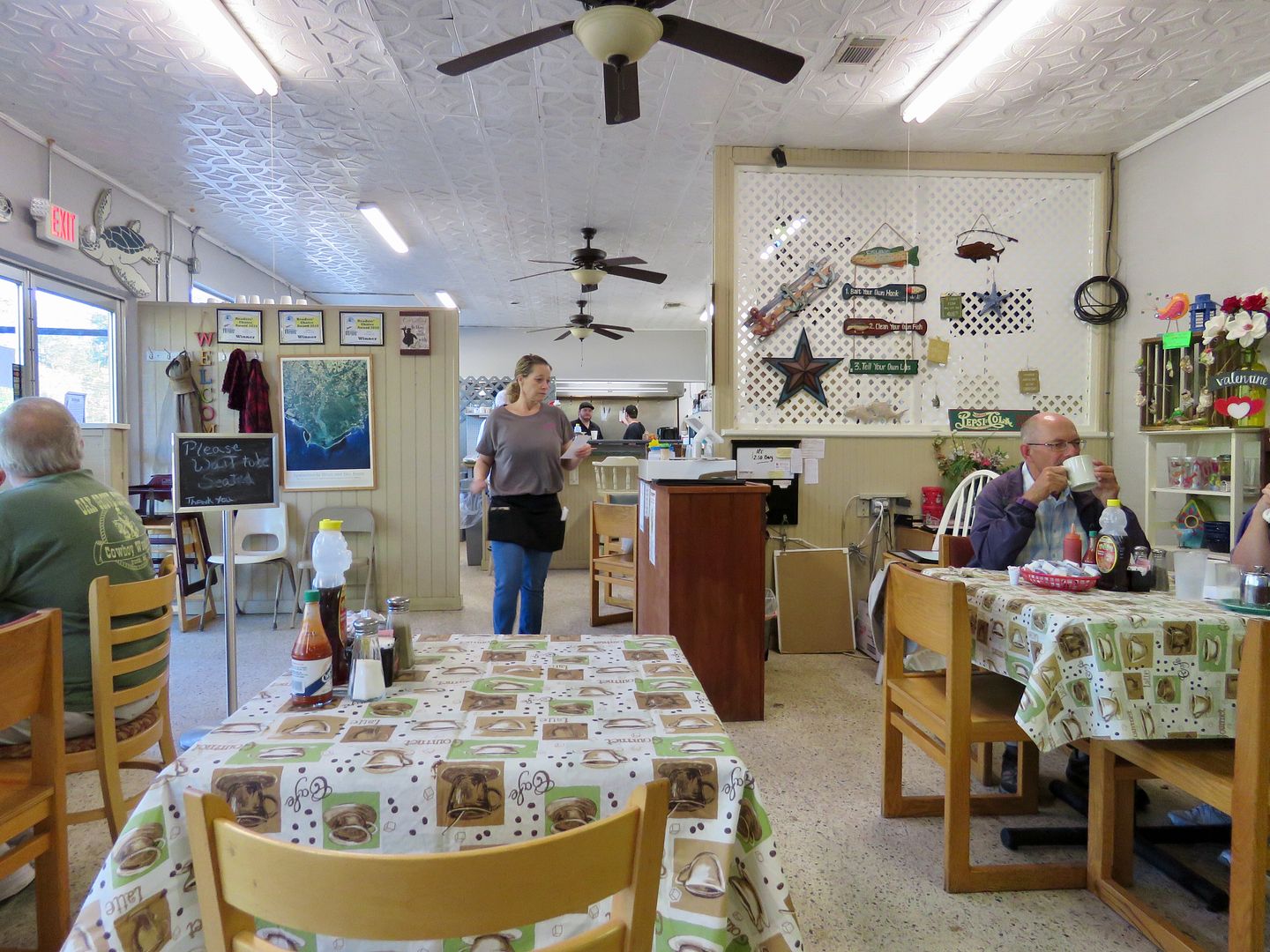 Cost: $30 (this was the cash price)
Management: We very much appreciated management accommodating us on short notice. This place was fine for a one-night stay but we would not likely stay here for more than a night or two. Chuck was the employee who helped us into our site and out the next morning. He was very helpful. An electrician came by to check the electrical pole at our site, but we had no issues.
General Comments: For the price, this park was a good stopover. The Sea Breeze Cafe is a real bonus, hence the rating of 3.0.