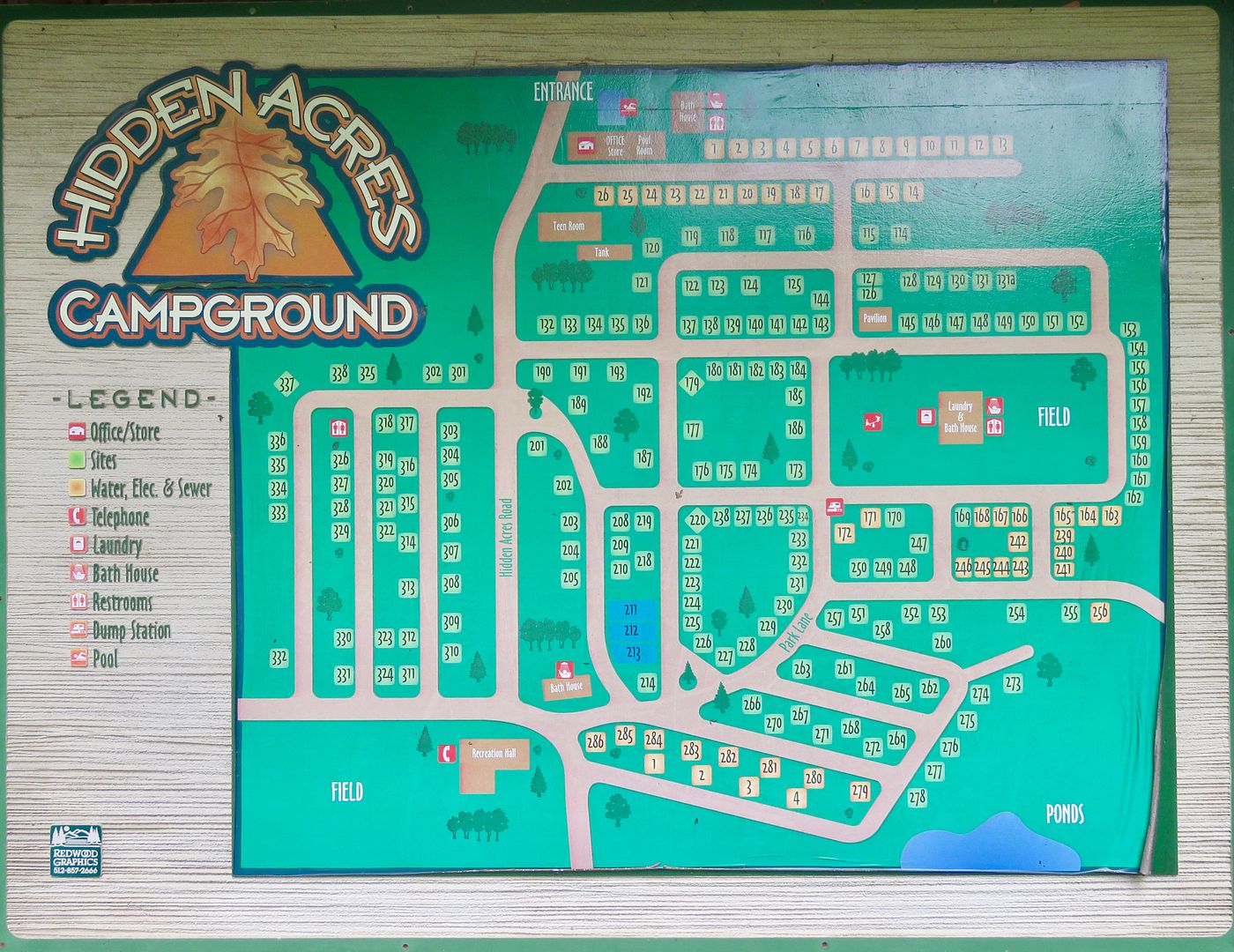 Rating: 2.0 on a scale of 5
Location
: The location of the park was less convenient than I had originally assumed. However, it to was not problematic for us. We have friends and family all over Chester and Delaware Counties and this park is relatively close to Rte 30 Bypass and Rte 10.
Lot size: Initially our site (#309) was great (but not very level). When our neighbors pulled into site #310, our beautiful view was ruined. Also, there was a tree limb that kept us from being able to fully extend the awning. Each site has a nice picnic table and fire ring (wood is sold at the office). There is a lot of variability in the size of lots throughout the park. Also, there are many, many seasonal and/or full time residents here. Some sites have old trailers that have not been well maintained.
Amenities
: Their website advertises wifi, but none was available from our site (only near the office). There is a lovely swimming pool and it appears that the park invites community members to swim (for a fee). Oddly enough, the pool closes
at 5 pm
, even on the weekends.
Guest visitors are expected to stop at the entrance to obtain a "pass" to enter the park. The cost is $7/person for anyone to visit (even if it is just for an hour). An overnight guest is $7.50/per. When we had two couples over for dinner, it cost us $28! Ridiculous. There is a nice "pool hall" open certain hours, but you must pay for each game (unlike many parks where it is free).
There are two shower/bathrooms and laundry rooms (2 washers/dryers each) in the park. While we were there, one of the two washers was broken at least half of the time. The cost was $2/wash, cold water only; and, dryers were $.25 for every 7 minutes of drying time.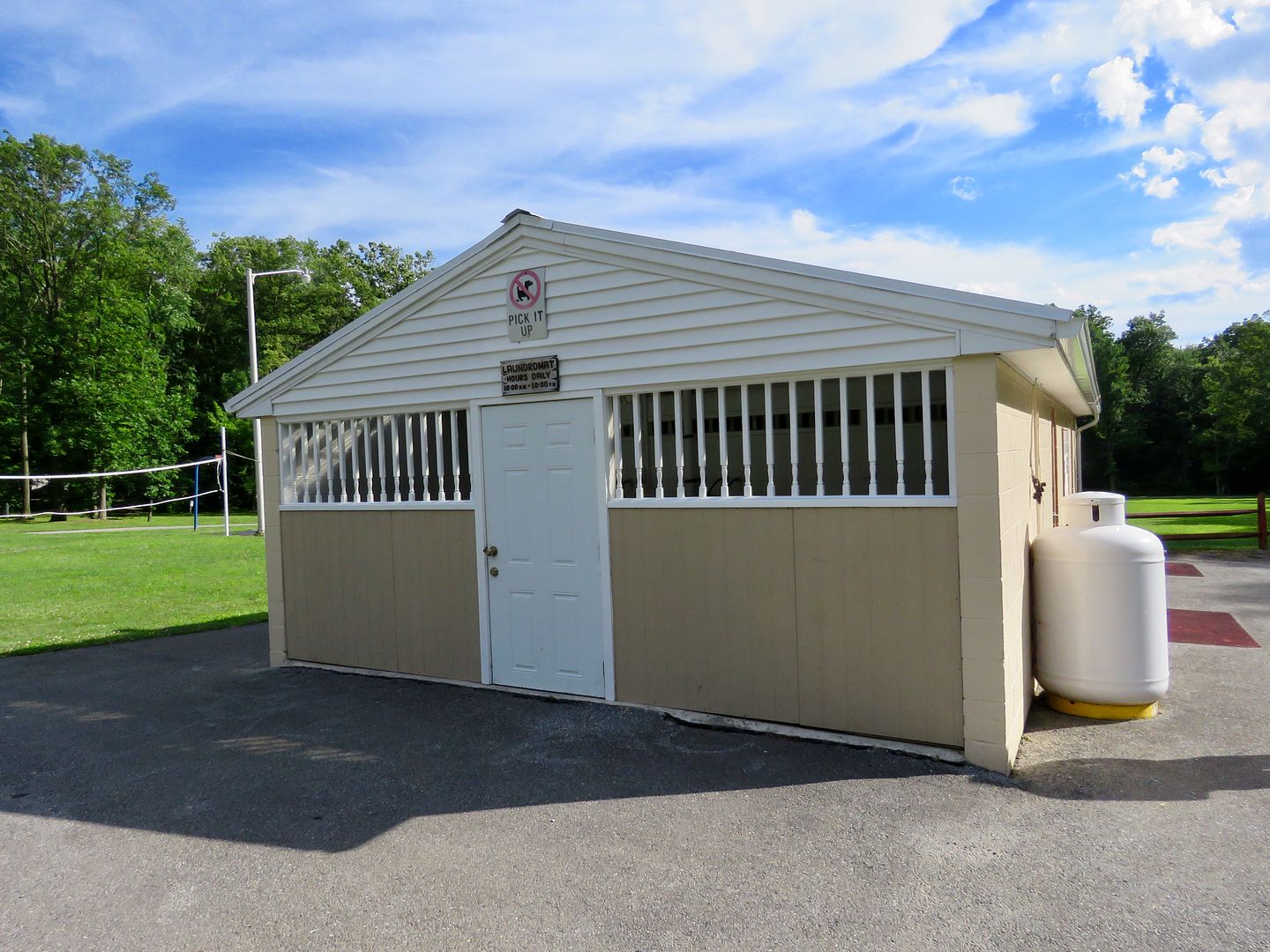 A playground was directly across the road from our site.
And another "play" area included a huge slide and large field in the park's interior space.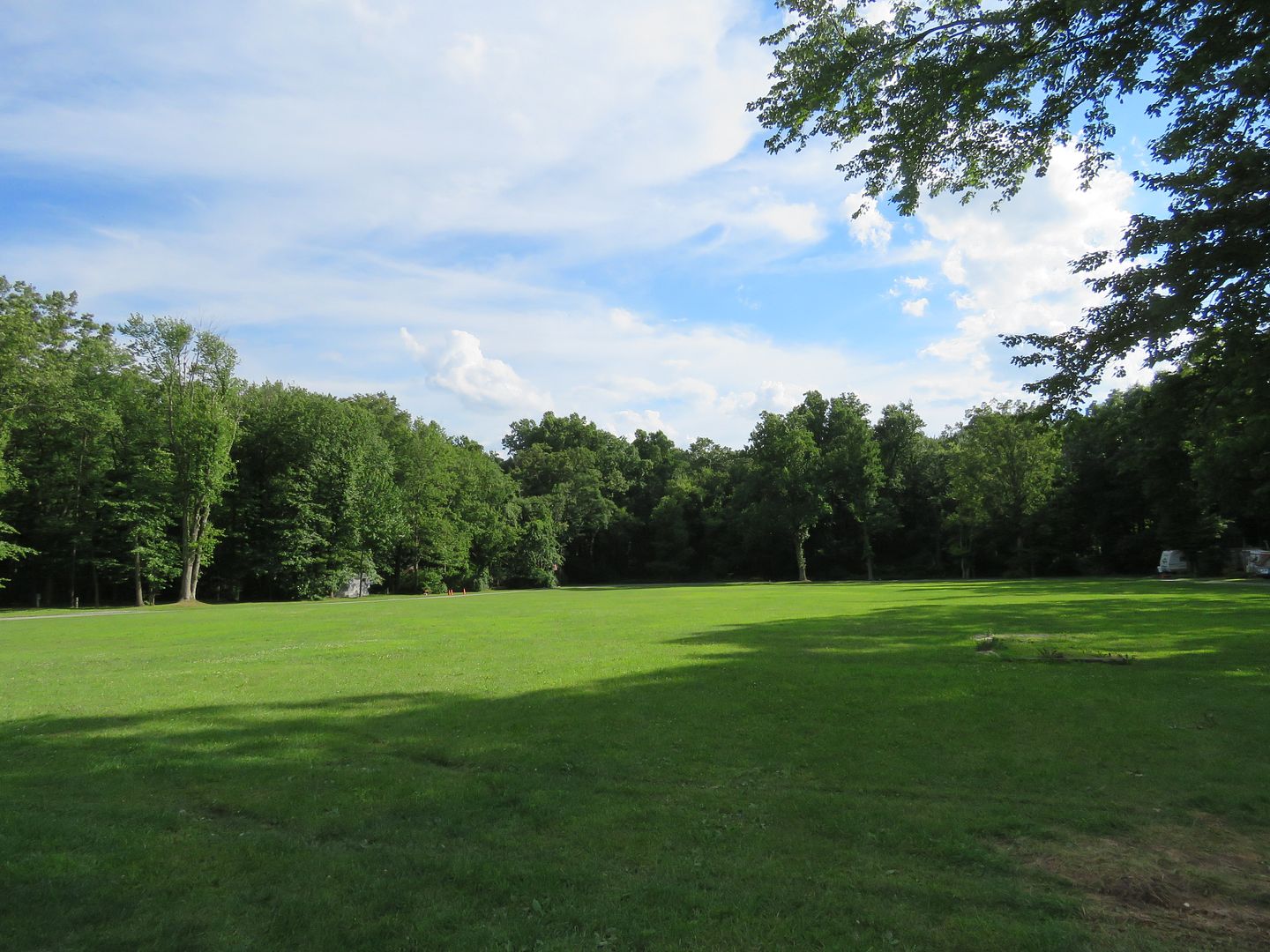 Cost: $600/month plus electric (that was a surprising $146!)
Management: The folks in the office were nice enough, but there are a lot of rules at this place. The one I found most irksome the fee of $7 for each guest/visitor to the park and $7.50 for an overnight guest (which I already mentioned). Because we have so many friends/family in the area, this was a real expense. This fee was charged even if the visitor used none of the park's amenities and was just there for an hour. Also, the office was not open after 5 pm, and when it was it was closed around dinner time for about an hour. There is a number posted that you may call for assistance when the office is closed. We arrived around noon, and had to pay a $10 fee for "early arrival," even though there was no one in our lot. Check-in time here is 3 pm or later (unusual). We were able to receive a mail shipment and a couple of Amazon packages here, which I appreciated. However, they are delivered to the owner's house next door (where I picked them up) and not to the office.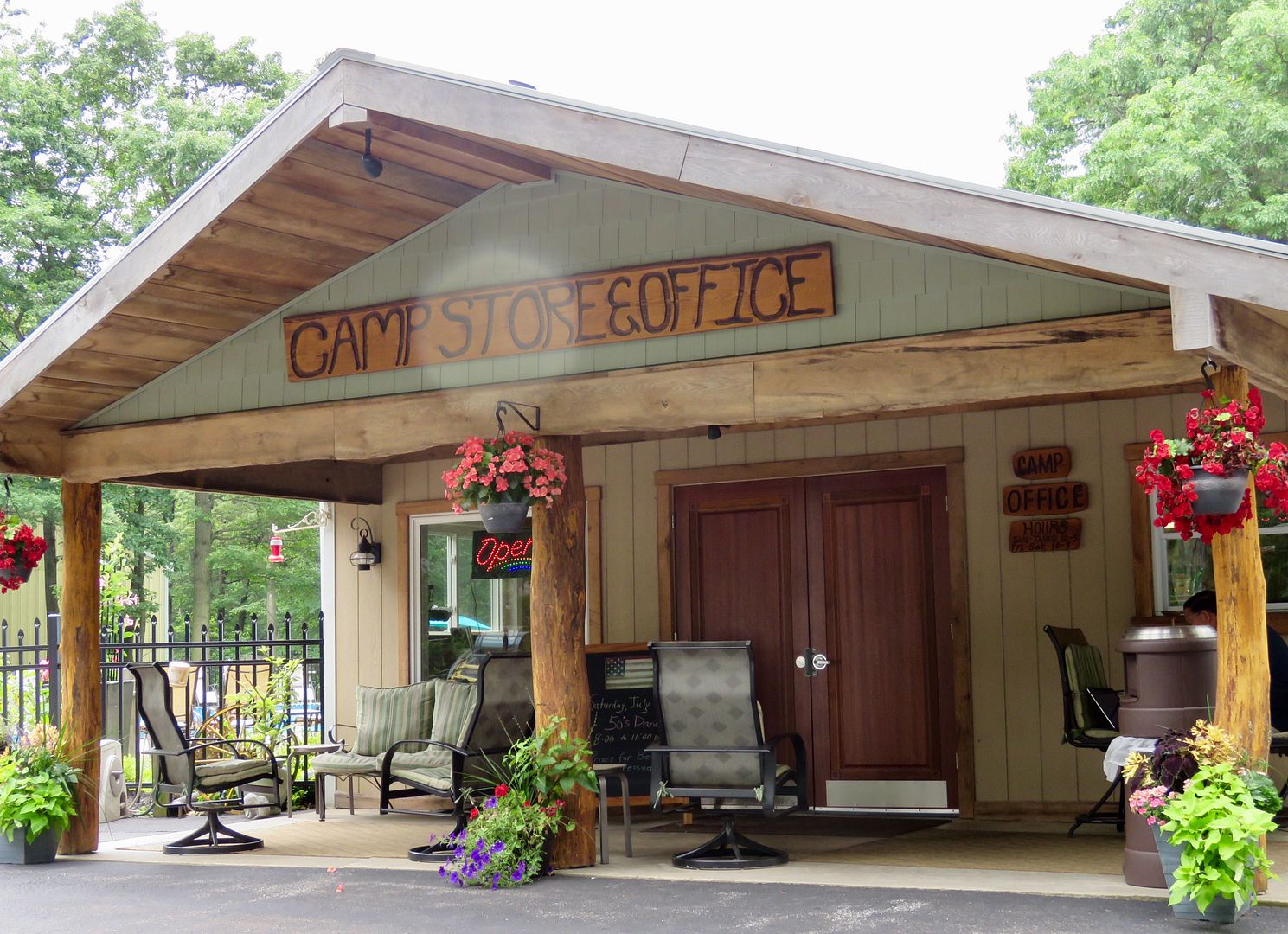 General Comments: The landscaping is very nice in many parts of the park (especially the entry), but there are some lots with trailers that are outdated and poorly maintained.
There is poor AT&T reception in the park and no Wifi (which was inconvenient for a month-long stay). Also, no cable TV and reception over air broadcast stations was spotty, at best.
But the primary reason why I will not stay at this park again in the future is the presence of so many Confederate flags on several lots. Honestly, I had said to John that I was happy to be out of the south where Confederate flags can be seen everywhere. I was not expecting to see the same here in Chester County, PA. If I owned this (or any) park, I would never permit this symbol of racism to be displayed on my property.