My long-time friends,
Lisa
and
Chris
, planned a potluck
get
-
together
with friends for Saturday (6/24) at their farm a month before we arrived in PA. We were exhausted from the long drive from Charleston, SC, the day before, but we didn't want to miss the opportunity to see friends!
We prepared some food to take and arrived in late afternoon. This is the lovely view of the pond from the deck of their home.
It was wonderful catching up with Annie, Joan, Becky and our hostess, Lisa! We spent so many fun times together in the past (since the 1970s!)
The next generation was there, too. The little ones are all grown up now! Below are daughters (Jolie, Liv, and Katie) of Becky, Lisa, and Annie as well as our little girl, Sadie (haha!)
As always, we did a walkabout on the farm admiring the many flowers and lovely sights. Lisa and Chris have made this a place of beauty and serenity. It's always refreshing for the soul to be here.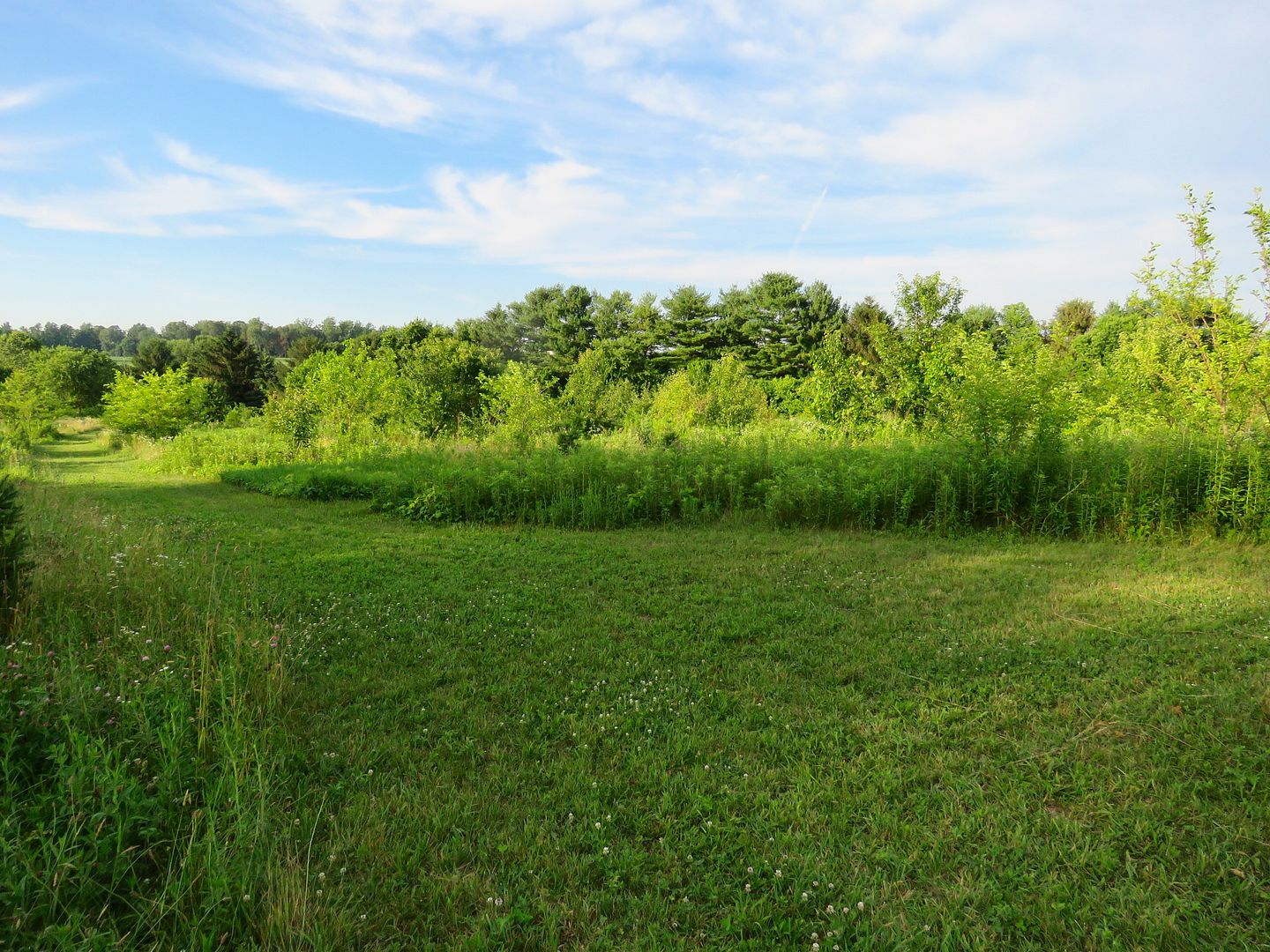 The barn has been home to many, many animals over the years, but only one of the two goats on the farm was inside during our visit.
We spent the rest of the evening catching up with each other. Below are Skip and John, Barbara and her new puppy, Jocko, and a group photo of some of the crowd.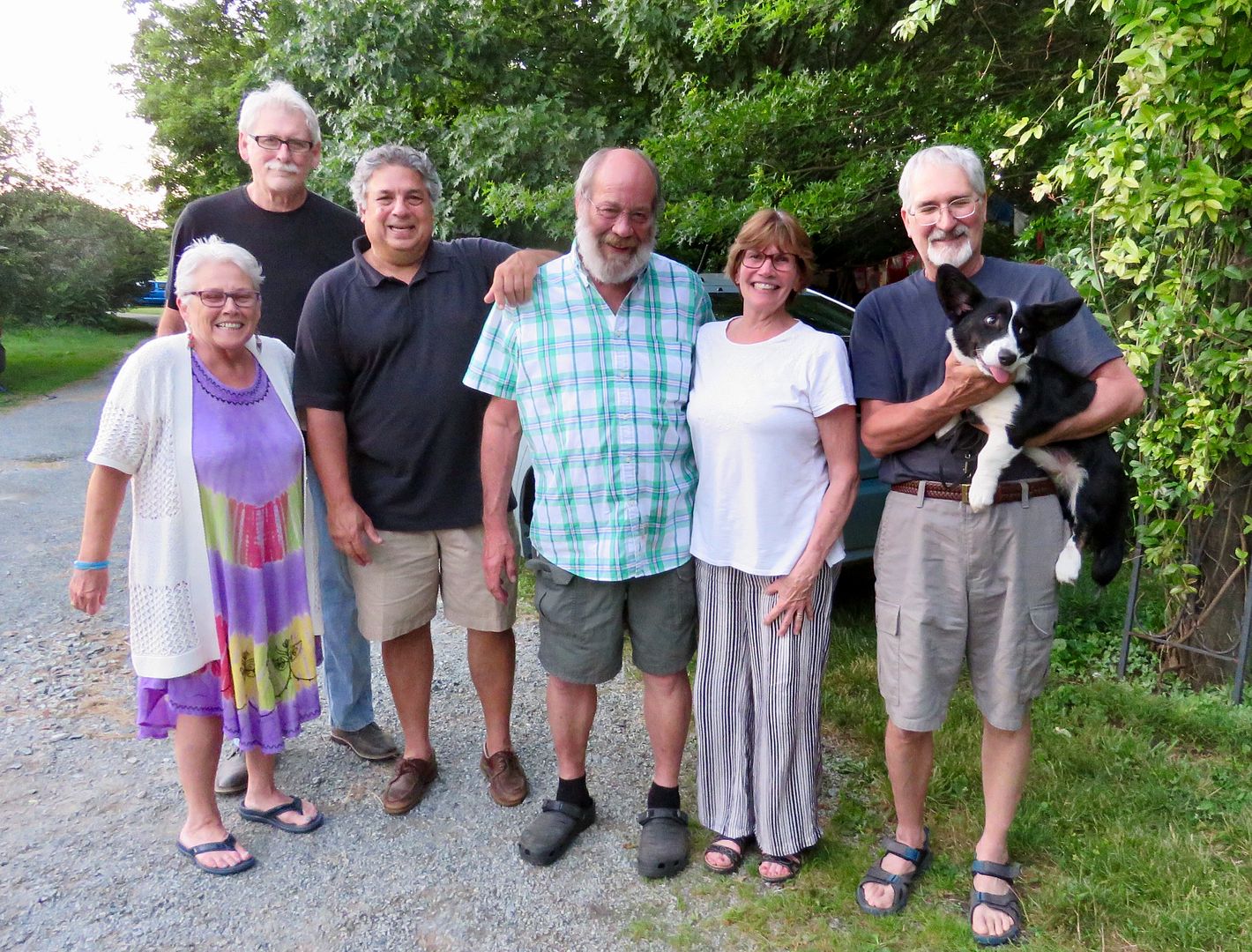 After an emotional week, it was really wonderful to reconnect with dear friends.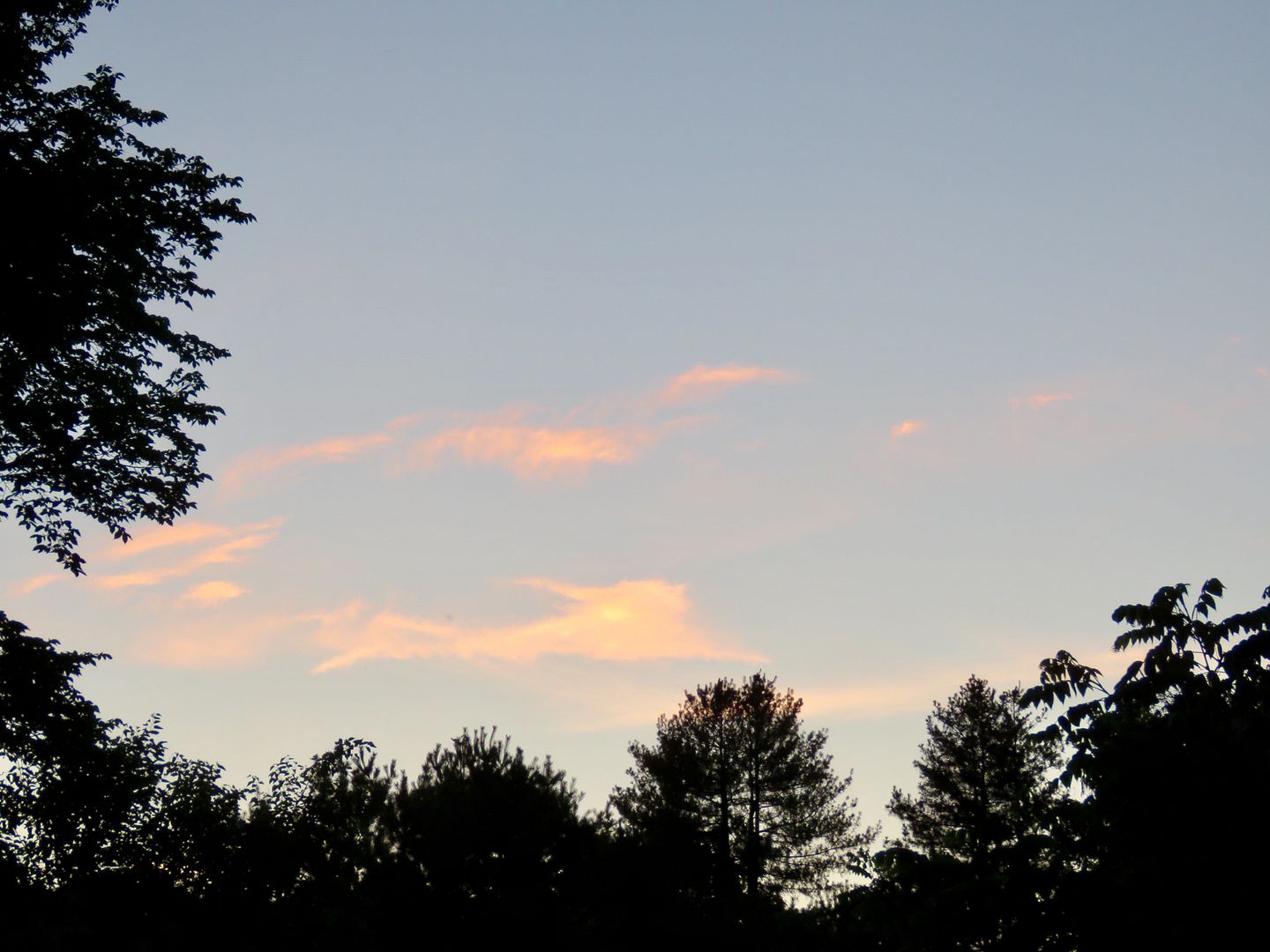 Many thanks to Lisa and Chris for their hospitality! They have been hosting parties for all of us for years.