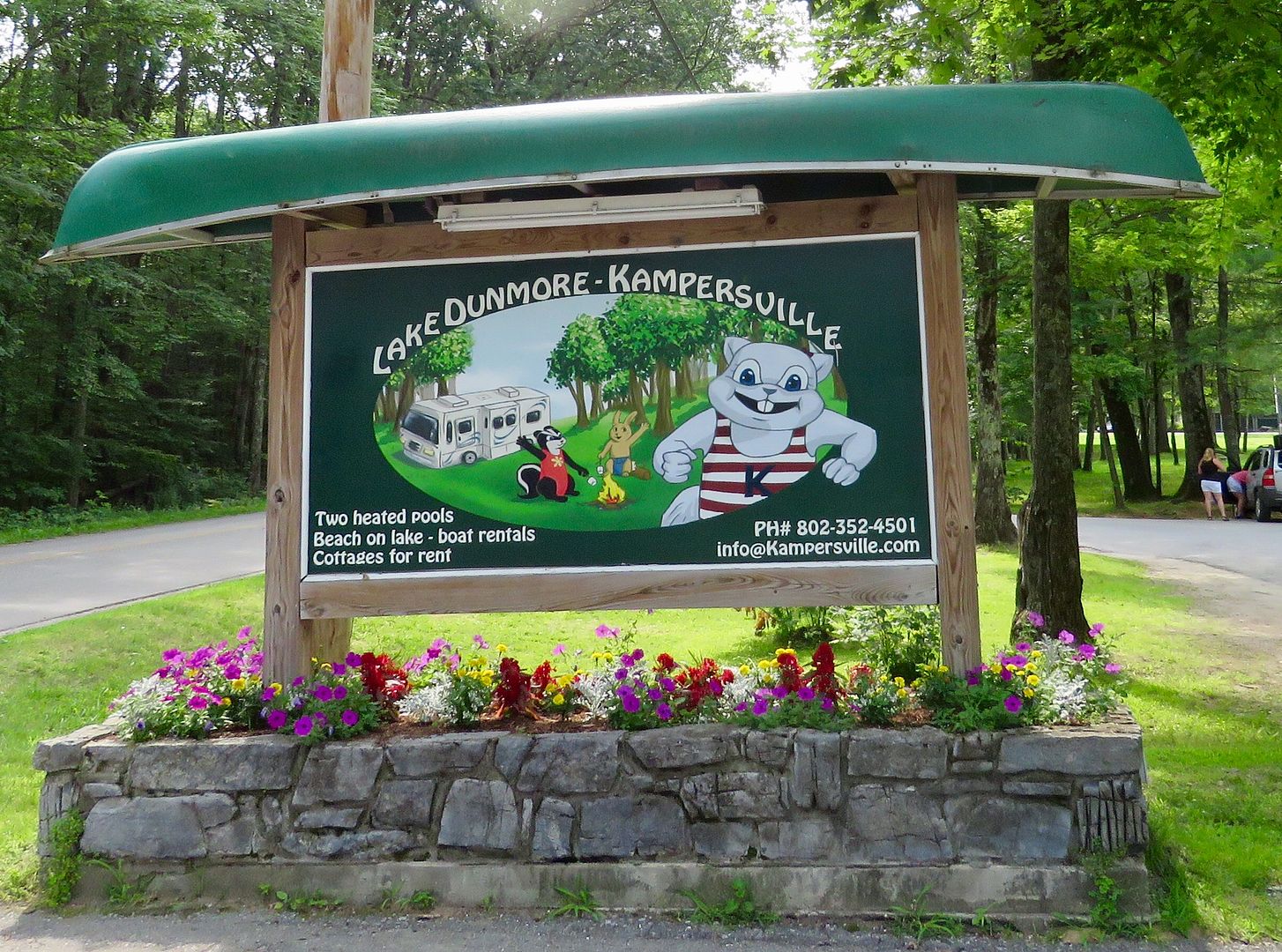 Rating: 3.5 on a scale of 5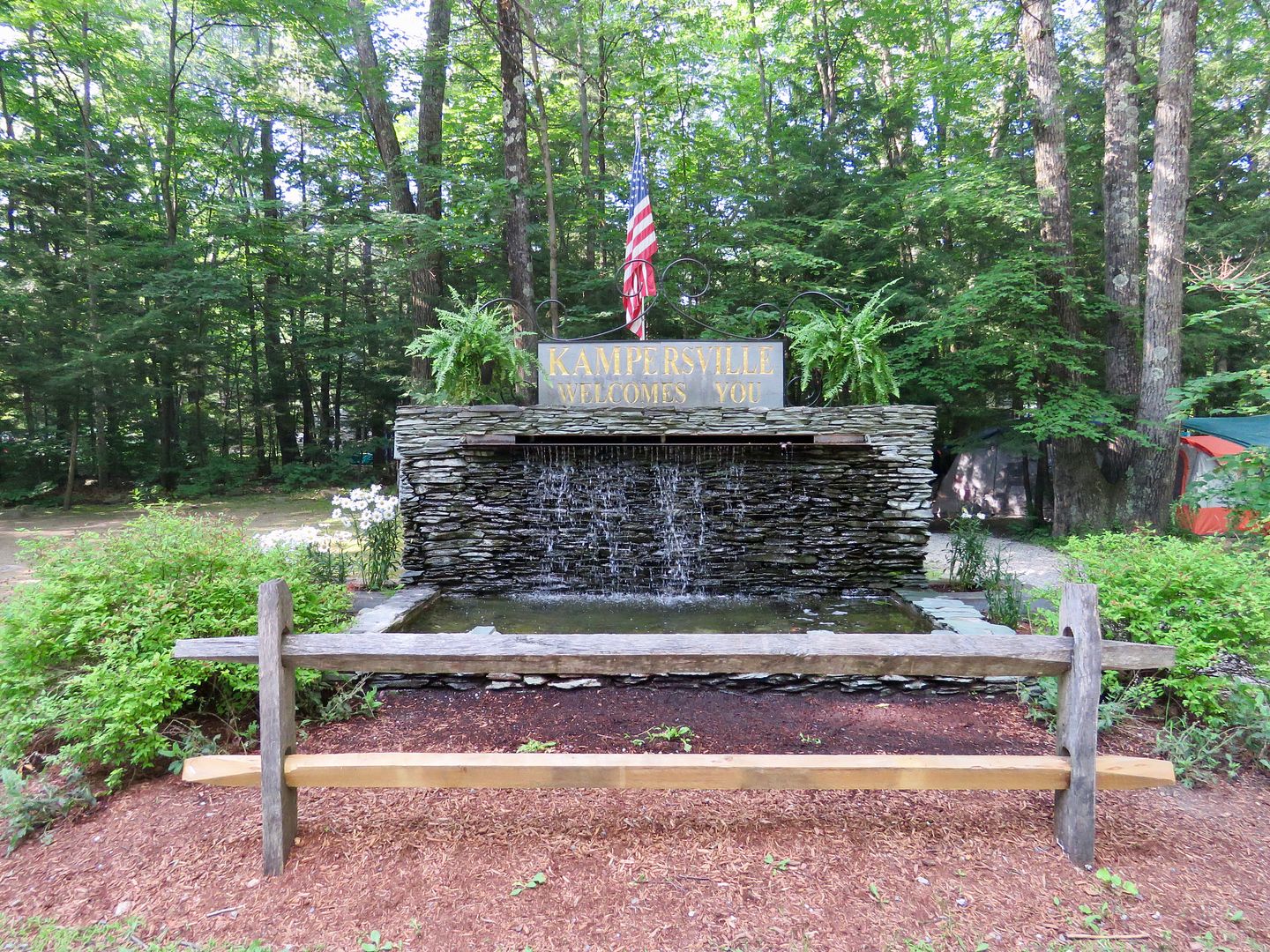 Location
: This campground is a great location to explore the lovely town of Middlebury, go hiking in Green Mountain National Forest, and we also went to a state park on Lake Champlain in beautiful Vermont.
Lot size: We were fortunate enough to get a very nice, large pull through site (#11). Each site has a nice large fire ring and picnic table. There were many lots occupied by seasonal guests, some pretty cluttered. Also, some tent sites were packed with 3-4 tents and 3-4 vehicles. But, as I said, ours was fantastic.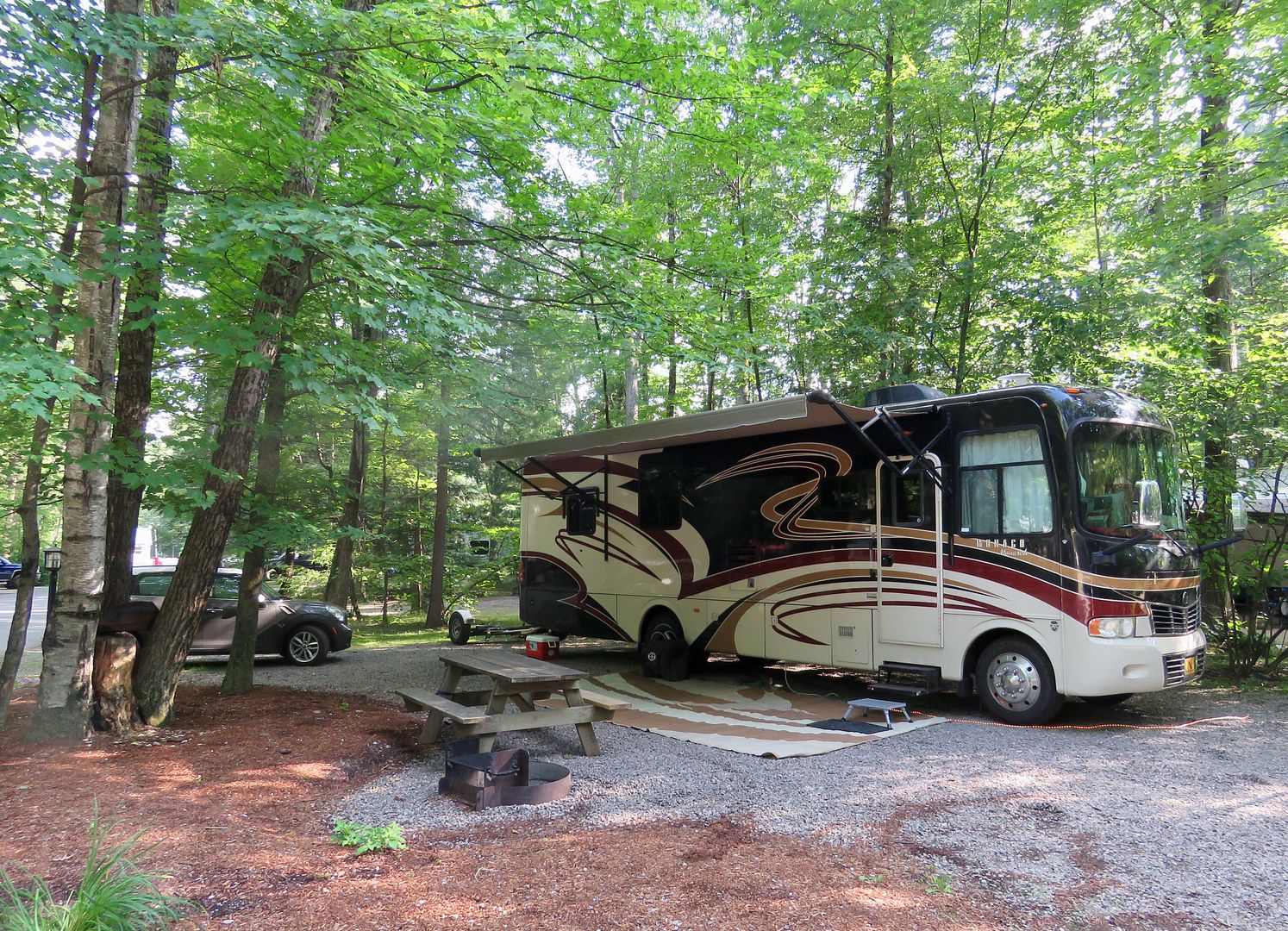 Most lots are shaded and set back from the road, which is great. Lots of guests ride their bikes around the park, especially kids, but not riding at night (which is enforced). Cottages (2 and 3 bedroom) are available for rent.
Amenities: There are loads of amenities at this campground with many fun family activities for both young and old. There are two heated pools that were very popular with the kids (and some adults, too).
There is a rec hall where various activities, include teen dances are held. Performers or DJs are sometimes featured. There is also an game room. And Sadie made lots of friends here, too.
And the wagon rides were very popular with the younger kids.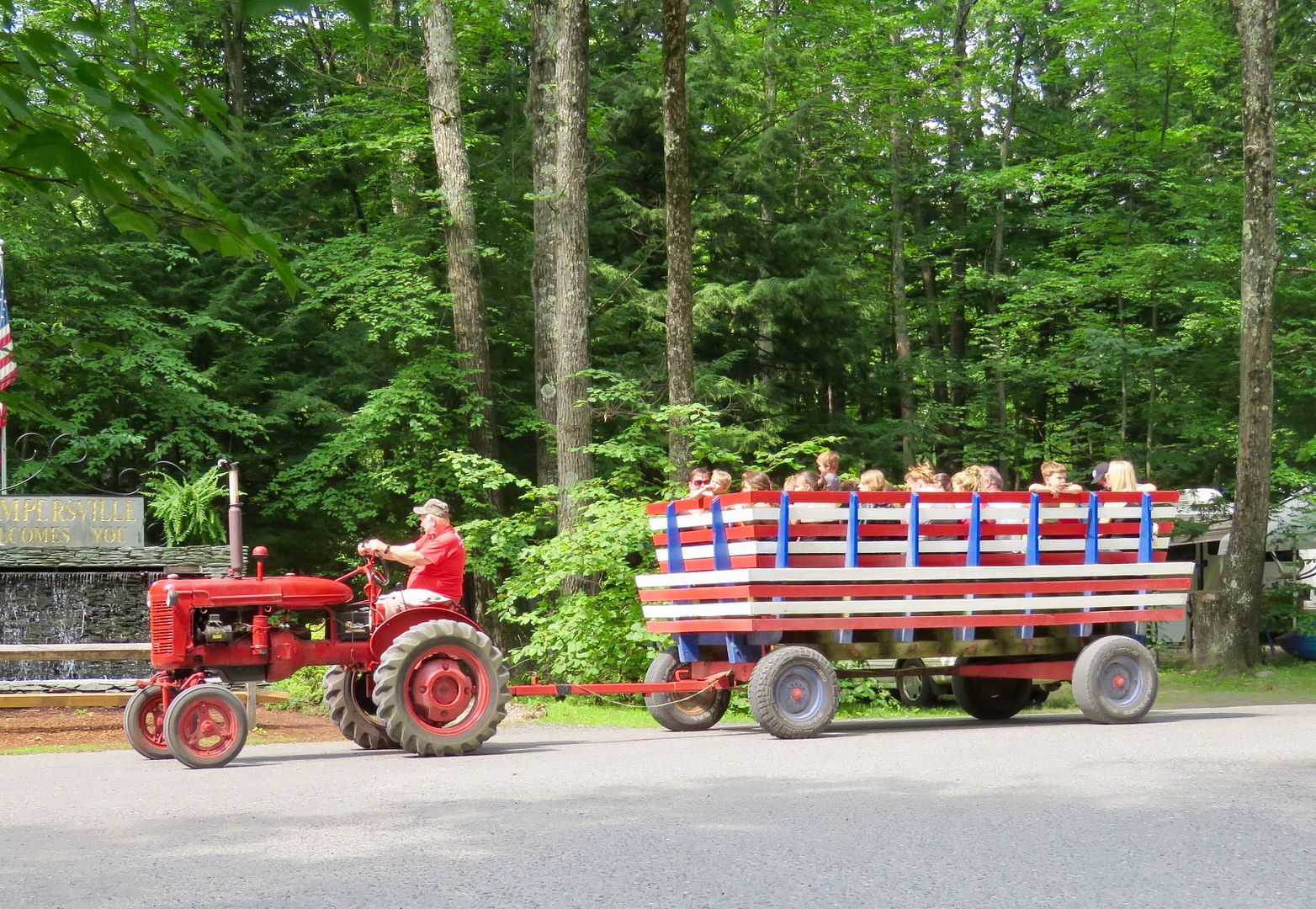 A ball park (which was great for families/friends), playgrounds, horseshoe pits and shuffleboard courts are available for use at Kampersville.
Across the street (Rte 53) is a beach access area to Lake Dunmore. Boats are available for rent here, too. Lots of swimmers were having fun on the swim platform.
Down the road from the beach area on Rte 53, is a large Snack Bar also owned by the campground. Both areas are easily accessible on foot from the campground.
Cost: $175
Management: The folks in the office were helpful and we had no issues at check in. I had made our reservations in February, but we were very pleased with our lot. There is a well-stocked country store adjacent to the office. Wood and kindling for campfires are sold at the store (you take the wood in one of the cubbies, so it is not bundled. Fuel and propane are sold for your car/RV are sold here as well.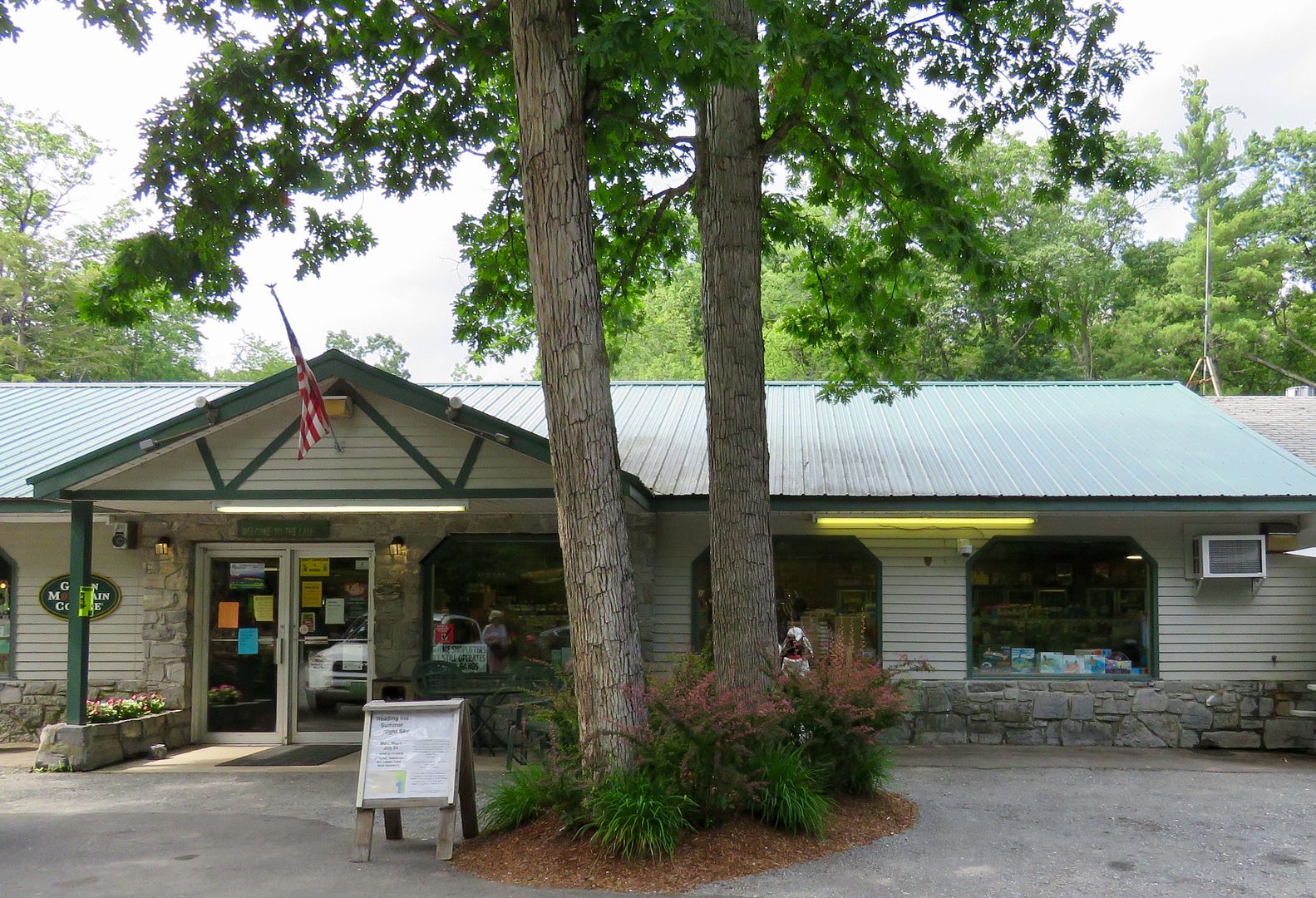 General Comments: This campground is a fantastic destination for a family vacation. We found it kind of noisy at night, but management will take care of any problems when called. Maybe we were just older than most people there... The entire campground does not have wifi, only at the area near the office (which was very inconvenient) and very poor AT&T reception (one bar, sometimes).