For those of us that vacationed along the
Grand
Strand
(northern SC beaches) in the 1960s and 1970s, we remember the names of each of the beaches that now comprise the town of
North
Myrtle
Beach
. My parents used to rent a house in
Cherry
Grove
and John's rented places in
Windy
Hill
(both part of North Myrtle Beach today). But when we were in
high
school
, we rented a house for a week with our friends in
Ocean
Drive
. That was the
happening
destination
for our age group back then.
Needless to say, the small cottages we stayed in on the waterfront have almost all been replaced by high-rise hotels or new, large houses. John and I were here in June, 1970, when he was home on leave before shipping out to Vietnam. And as you would expect, we have many fantastic memories of that week. That was the last time we were here until today.
After driving along the main strip, we stopped at a public beach access area (free parking) to spend some time on the beach.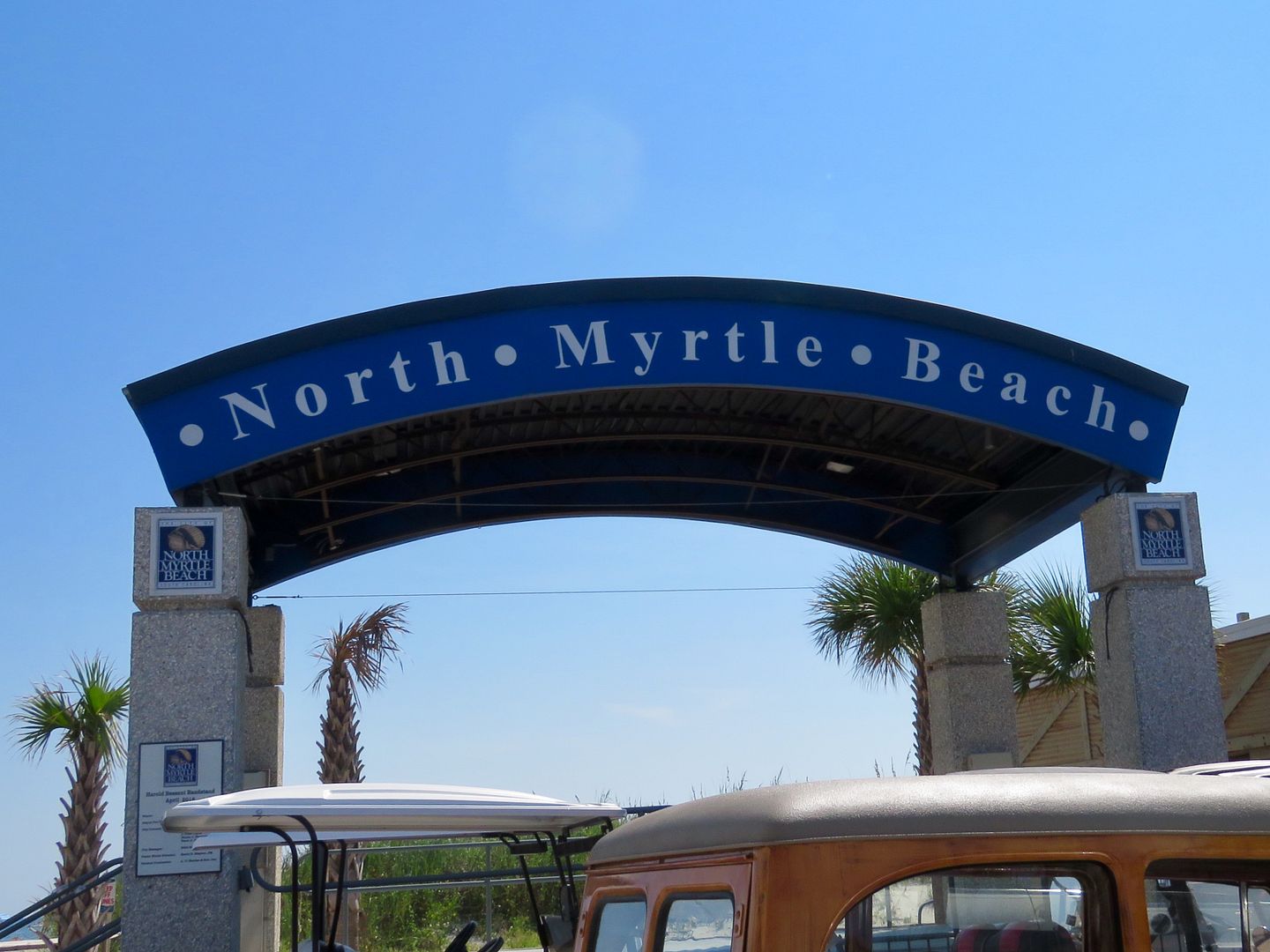 Leashed dogs are permitted on the beach after Labor Day, so we were able to take our sweet girl, Sadie, with us.
As we walked along the beach, we saw lots of para-sailing activity. And this fishing boat looked very similar to the boat we had on the Chesapeake Bay before we starting full time RVing.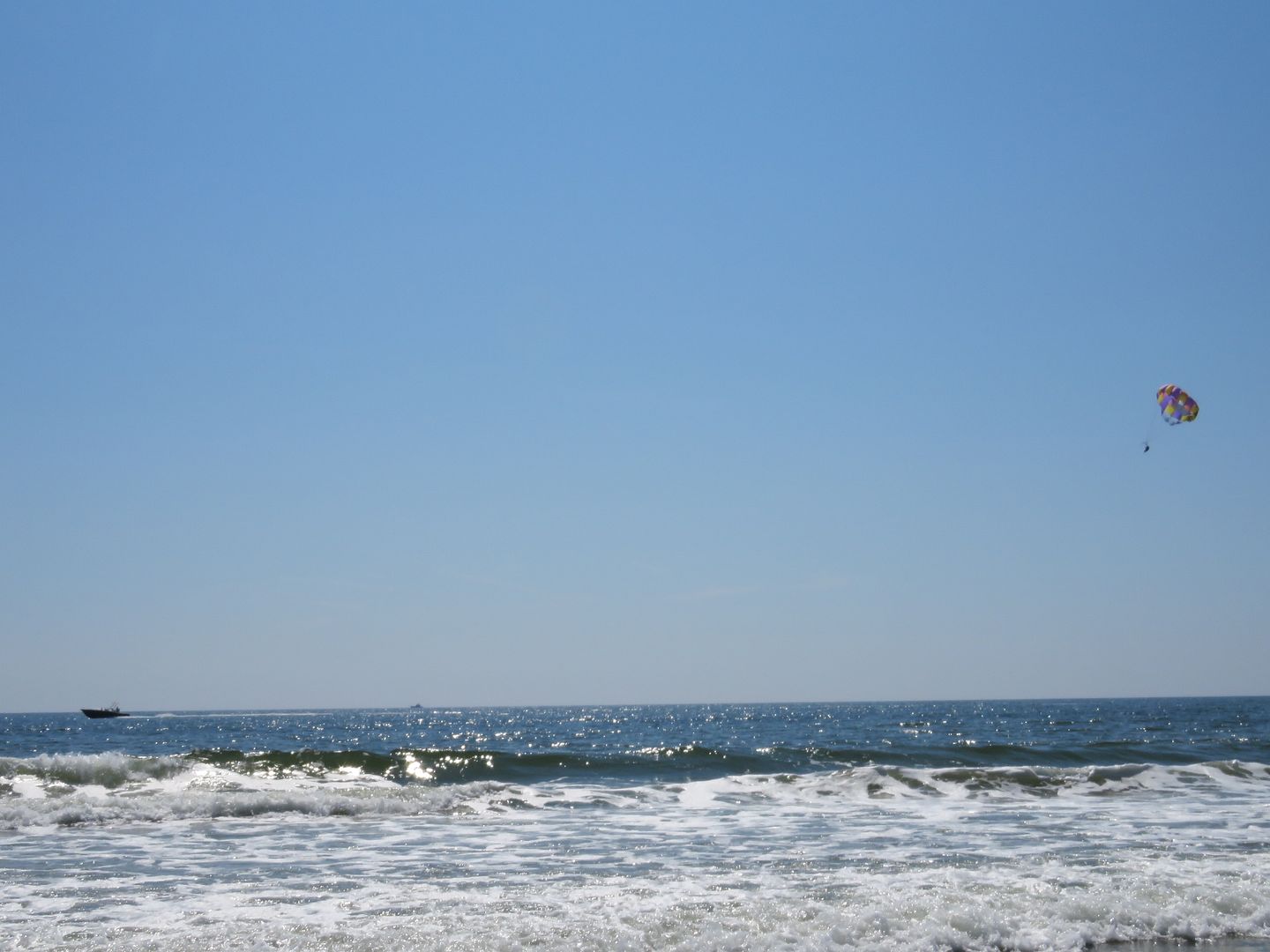 I always love the sea birds.
October is a great time of year to visit because it is not crowded and the weather was beautiful. The ocean was warm and perfect for a refreshing swim.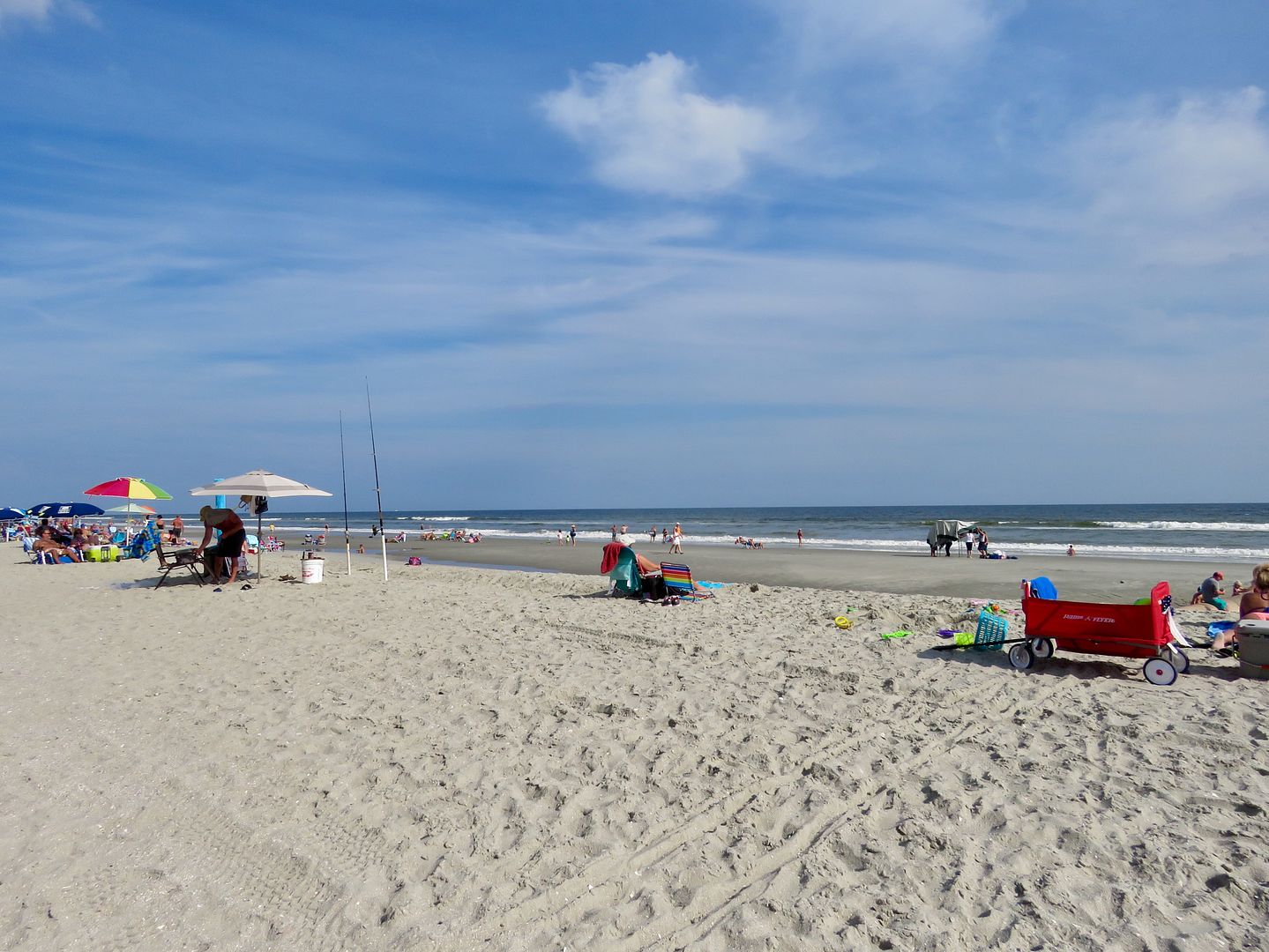 As we were preparing to leave, we saw a bridesmaid and bride walking through the sand to begin the ceremony. How romantic!
When we returned to our car, we saw this iconic surf woodie, reminiscent of the surfing culture. Somehow, that was very fitting!